Buy 1 take 1 deals during the Christmas Season is a good time to buy gifts for others as well as yourself at the same time. The Watsons Official Store has these deals as well as discounts up to 50% off during the Shopee 12.12 Big Christmas Sale. For skincare enthusiasts, two brands available at Watsons to check out are Luxe Organix and QuickFX.
Luxe Organix is a local brand that offers personal care products that are effective like Korean products. Multipurpose products like the Luxe Organix Aloe Vera Soothing Gel 300ml (P219) and the Luxe Organix Bentonite Clay Indian Healing Clay 450g (P190, on sale for P176 on 12.12) are sold for low prices but can be used for the skin and hair.
One of my personal favorites from the brand is the Luxe Organix Premium Keratin Treatment Argan Oil 20ml 6s (P79); this produces great results on my hair when used occasionally despite only costing around P14 per sachet.
QuickFX is a global brand that has the philosophy of "The Beauty is Less". Backed by science, they focus their skincare products to be effective that have really shown results. I have heard a lot about how effective the QuickFX No Shine Mattifier 10g (P69, on sale for P55 on 12.12) from other beauty enthusiasts. The sachet format is perfect for travelling or for trying out the brand's products for the first time.
If you find that the brand works well on your skin, do check out their other skincare products. They have a Ceraboost line that you can try together or just add key items to your routine, such as the QuickFX Ceraboost Rescue Serum 30ml (P250, on sale for P232 on 12.12) or the QuickFX Ceraboost Enriched Shield Cream 50g (P325).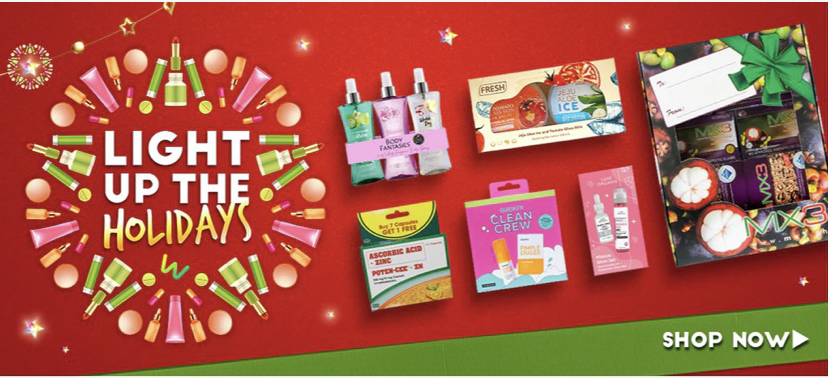 These two affordable and effective brands are available at Watsons Official Store in Shopee. The store also carries other brands that you can check out during the Shopee 12.12 Big Christmas Sale. Download the Shopee app for free in case you haven't already from the App Store or Google Play.