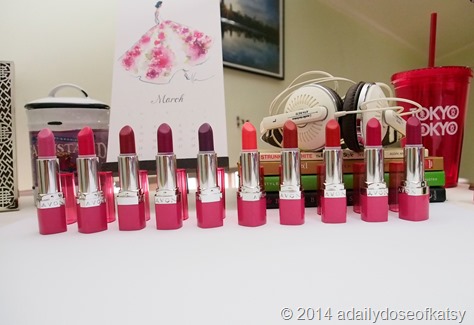 Rounding up this mini-series inside a series are some more shots of the Avon Ultra Color Absolute Lipsticks. They're really pretty to look at and after trying them out for more than a month, I really have to give these babies an A grade. These are affordable top-notch quality lipsticks – glides on smooth and with rich, buttery pigment. Swatches after the break.

The promised Color + Care technology delivers and my lips do not get dry even after using these consistently. The pigment is mostly consistent amongst all shades except maybe for the really dark ones that show up a bit blotchy on my swatches with the noticeable ones being Smooth Plum and Bare Ruby. The rest though are just gorgeous. It's really a matter of picking which ones suit you best, and I have my top three all picked out.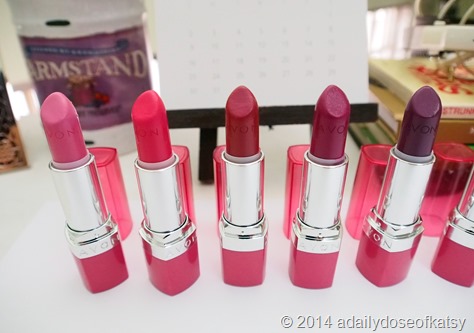 L-R: Pink Renewal, Lovely Fuchsia, Warm Berry, Pure Orchid, Smooth Plum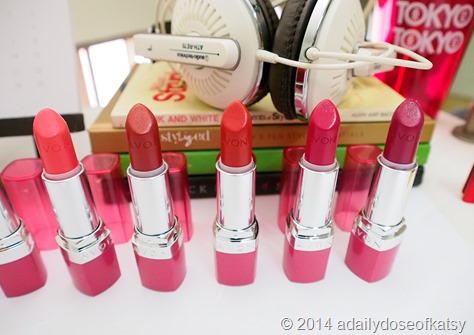 L-R: Creamy Melon, Gorgeous Guava, Red Velvet, Lovely Cherry, Bare Ruby
SWATCHES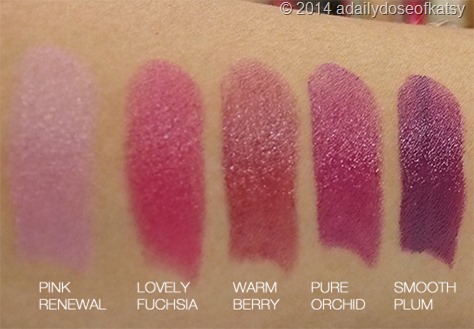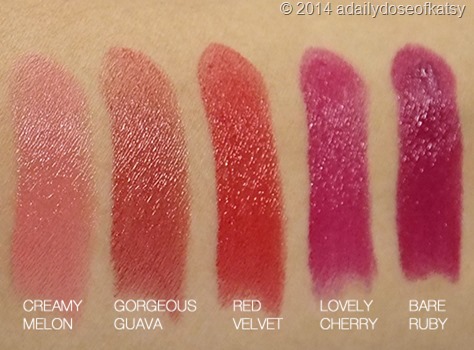 TOP 3
I did my best to narrow down my choices to just 3 and picked out my Avon Ultra Color Absolute Lipstick must-have shades based on which ones look the best on me. I think these take the top spots.
#3 RED VELVET
I think this is a shade that would be perfect to keep in your purse at all times. Even without much makeup, just a swipe of this would immediately brighten up your look.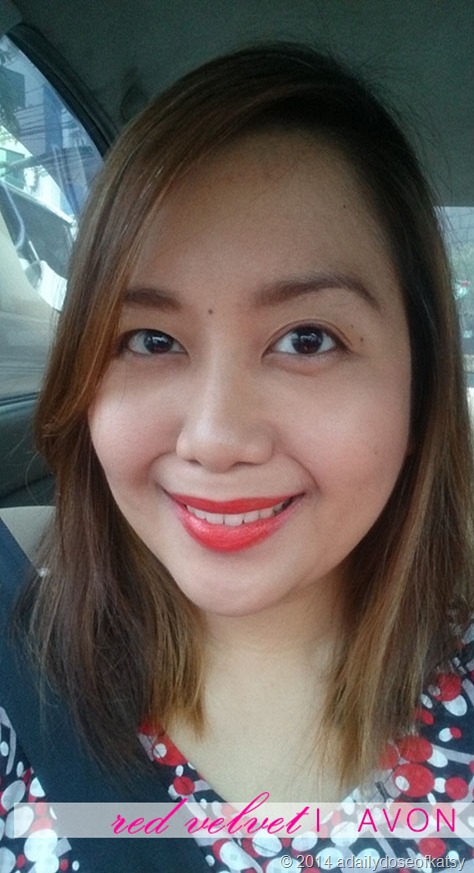 #2 CREAMY MELON
I love how this shade just feels so fresh and can work with or without a bit of eye makeup. I personally prefer it though with  eye makeup as I feel that the contrast brings out the color more.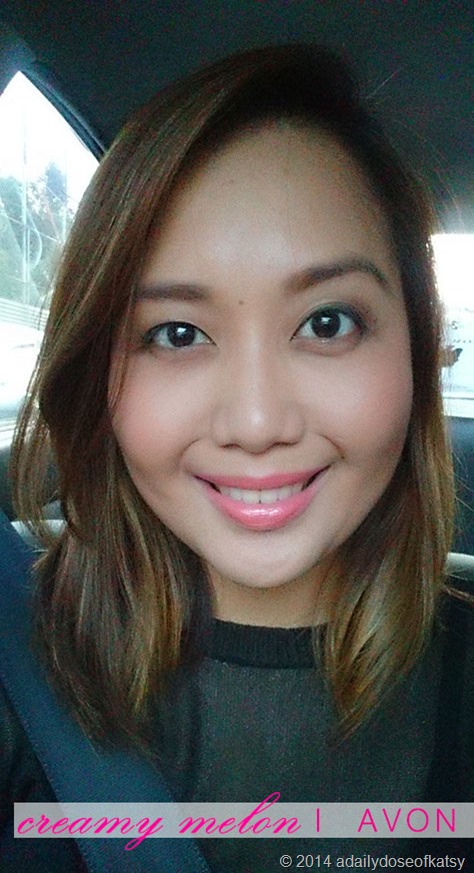 #1 WARM BERRY
My top must-have shade goes to Warm Berry – it's a red that doesn't feel too bright and can be intensified by layering. I feel that my photos don't give its lovely color justice.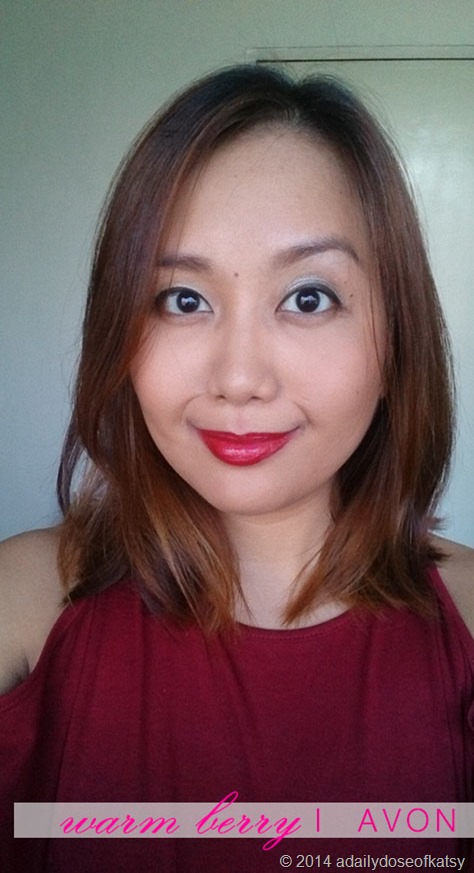 That rounds up my review series on the Avon Ultra Color Absolute Lipsticks. Overall, I would recommend these lipsticks for everyday use as well as for special occasions. There's sure to be the perfect shade for you somewhere in the lineup. As I previously mentioned, these are PR samples given to me. All thoughts here are my own and I would have bought at least 5 of these with my own money. They are currently on sale at regular price in Avon's current brochure (April 12-30) for P399.