Yay for another LIP FILED! This has been a long time coming but exciting things have been happening on the work front and that has been taking up most of my time. I've looked forward to sharing this one as I was able to go to the MAC Pro Lipsticks Launch a few weeks back and have been road testing this since.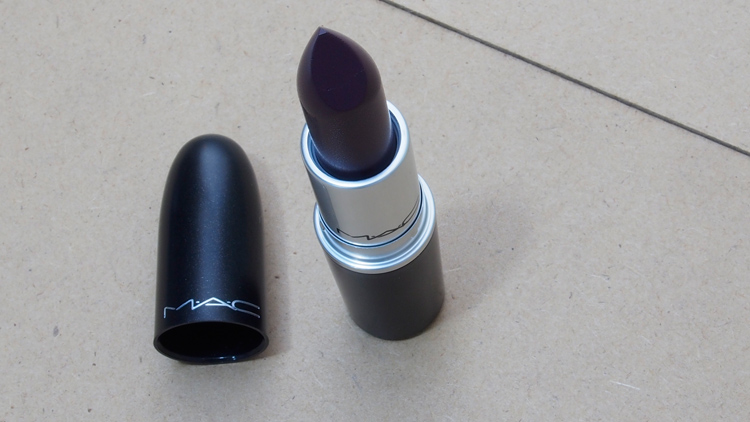 The MAC Pro Lipstick in Smoked Purple is a matte finish lipstick that looks absolutely gorgeous in the standard issue MAC bullet. I was initially scared to see how it would appear on my lips as it honestly looked really, really dark and the darkest I have gone lipstick wise was a deep bloody red. This however, as its name clearly indicates is a darkened, muted purple.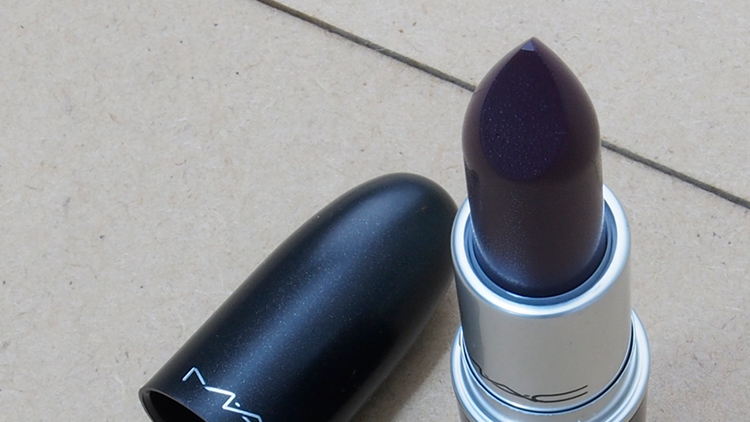 I have been loving the mattes for a while now as Ae of An Artechoke keeps singing praises about the finish. I was always hesitant to try them out as my lips tend to easily go dry but she convinced me that there are matte formulas out there that weren't entirely drying. That led me to my first MAC matte, then my second, then my third. The MAC Pro Lipstick in Smoked Purple is my fourth.
Here is a vanity shot Mark of Gadgetshelf and I did for Lipsticks and Lenses, our little IG passion project where we basically post lipsticks using his lenses amongst many other things that inspire us aka our travel adventures.
"Smooth." Victoria's Secret Silk Robe / MAC Pro Lipstick in Smoked Purple
I called it smooth on the IG post but in reality, applying Smoked Purple straight from the tube gave me a bit of a hard time. It has that tug typical to matte lipsticks but more tuggy than what I'm used to. As my lips are normally dry, I really have to make sure to keep them prepped before even thinking of applying.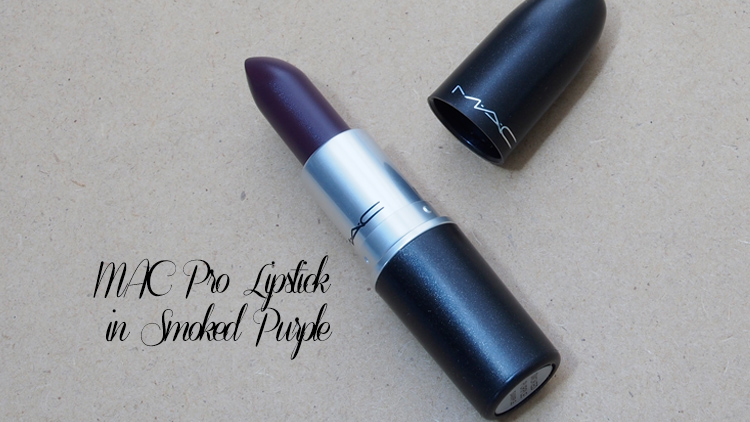 I've since figured out that the easiest way to apply this is via patting it on using my finger ala Lisa Eldridge. I saw how she wore it in one video titled Plum Chic – A Wearable Fall/Autumn Look and I've been experimenting with the look trying to find the right balance of plummy shades. It does have a sheerer color payoff applied this way but it has a nice smoky finish that's easy to wear. Here is Smoked Purple applied straight from the tube: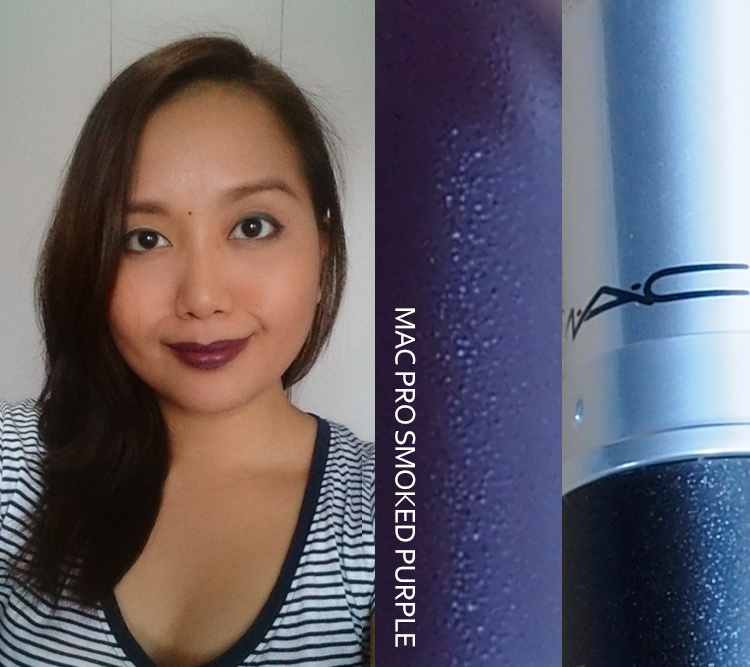 I think it ended up a bit patchy in this photo as this is one of my earliest experiments. I have also learned since how to apply it in full-on color with two other MAC products that are suggested to make your life easier applying them mattes. I'll write about the whole process in another post.
Overall, the LIP FILED 002: MAC Pro Lipstick in Smoked Purple gets a rating of 4/5 as it lasts long as can be expected, the color is just gorgeous but the application is not the easiest thing to do in the world of lipsticks. It is a color I think would be nice to have in your stash for when you want to go an unexpected dark shade which is frequent for these colder months. Pat on and you'll get an absolutely lovely sheer color. 🙂