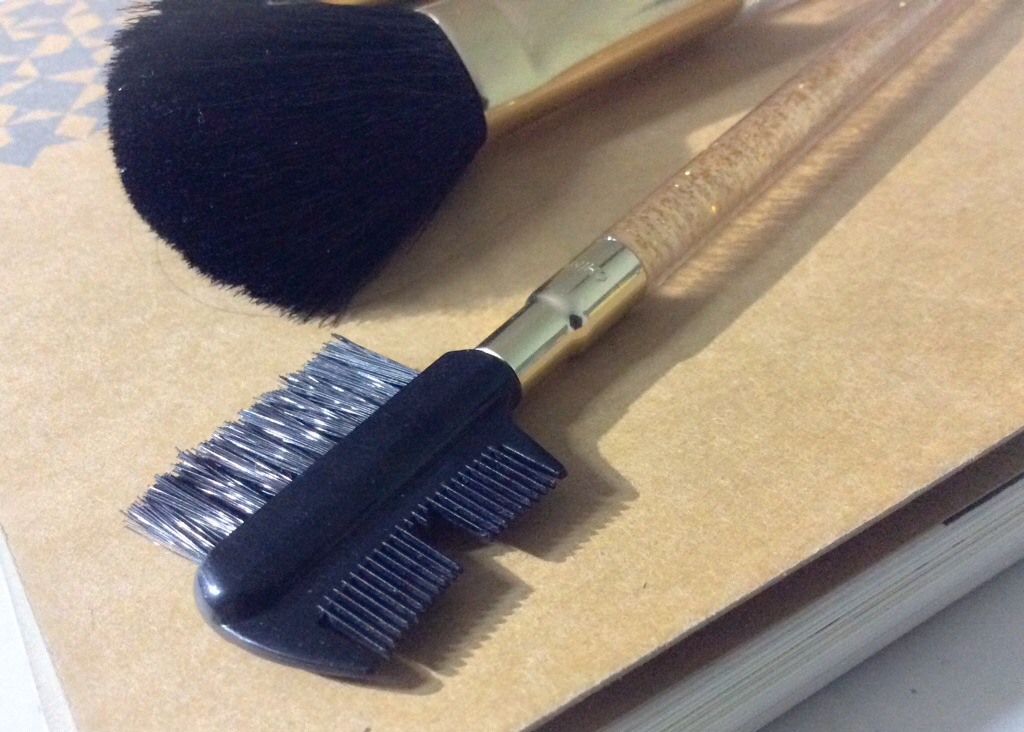 Hello everyone! Today I lament the ruin of 2 of my GWP brushes. The blush brush from Estée Lauder (blue handle) gave up its hair while I was doing my deep cleaning routine. This is the first brush to lose its entire brush head just like that. I don't think I've been washing them wrong as I take special care in making sure that I dry them properly – somewhat flat but sloped enough so that the water will not go into the ferrule.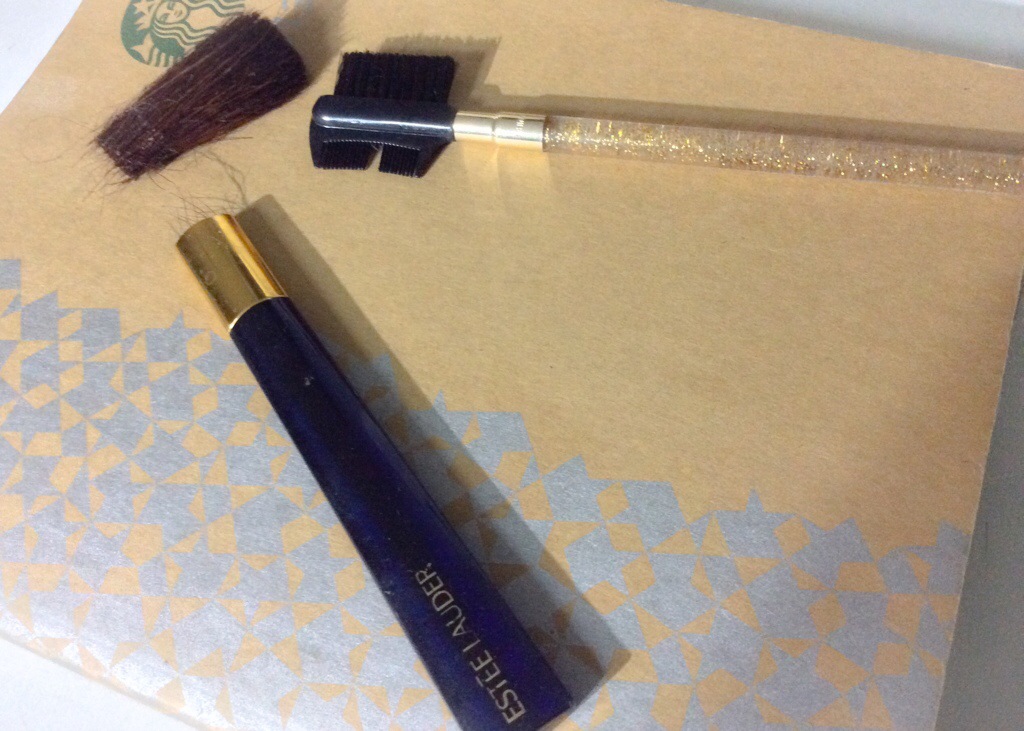 The bristles of the Elizabeth Arden (gold glittered transparent handle) eyebrow comb/brush suddenly broke when I was making sure that they were dry enough before using. Hmmm… I'm sensing a pattern here. I think I may have eaten too much spinach before cleaning my brushes. HAHA.
Free Brushes with Purchase aka GWPs
The brushes came as part of GWP brush sets from Estée Lauder and Elizabeth Arden, both gifted to me by my wonderful Aunts in the US.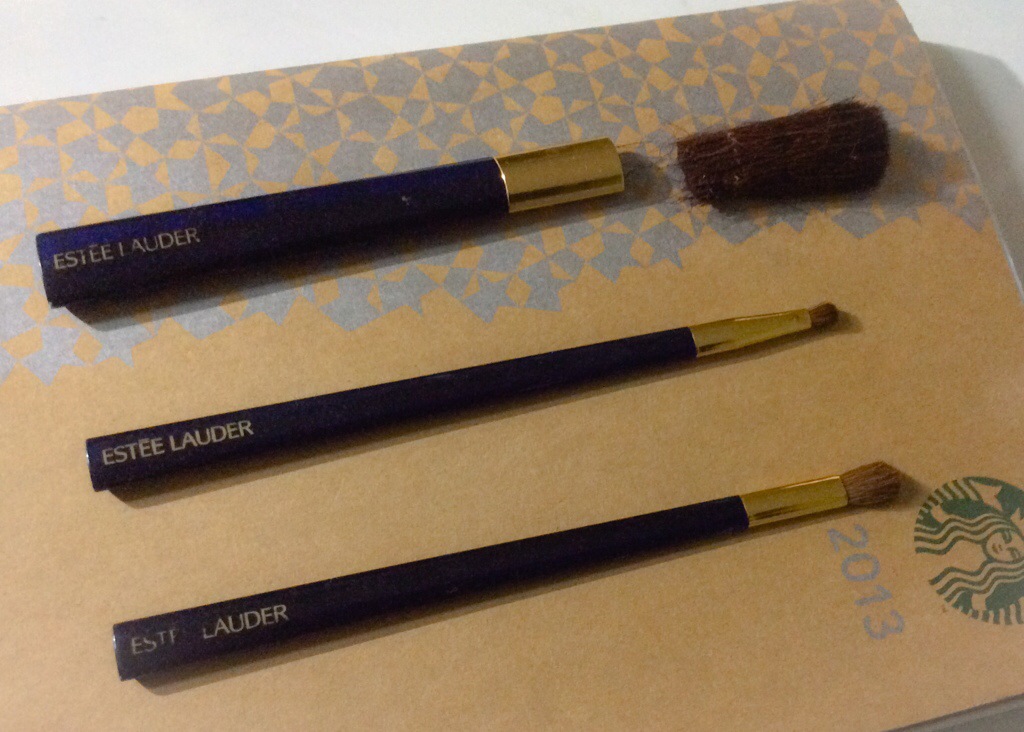 The Estée Lauder set had 3 brushes for the cheeks, eyes, and lips. The hairs are soft enough and I actually like using these brushes as alternates when my main brushes need cleaning.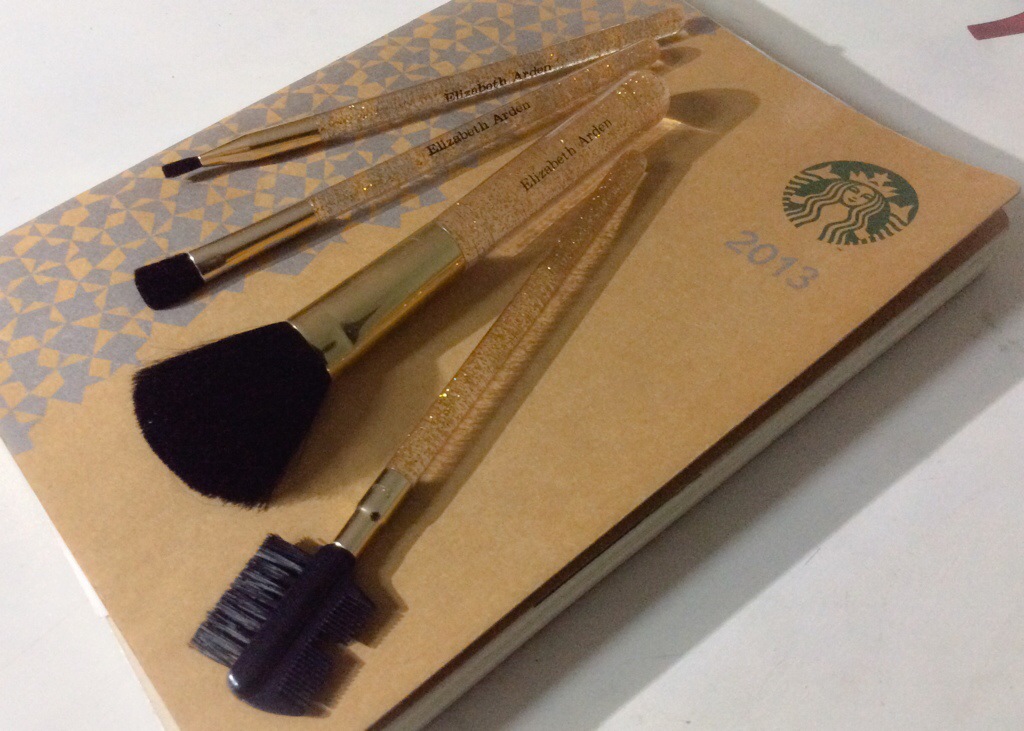 The Elizabeth Arden one had 4 brushes, still for the cheeks, eyes, and lips, with the added bonus of the eyebrow comb/brush which is sadly broken.
I have another of these GWP sets and honestly, they're good enough if you just want some basic brushes to use for everyday. However, quality is not consistent across the board and some shedding may occur. These sets usually come with minimum purchase from a brand and while there are brushes designed for specific purposes, these GWP ones do their job well enough. Plus they were free in the first place so even more bonus points for that.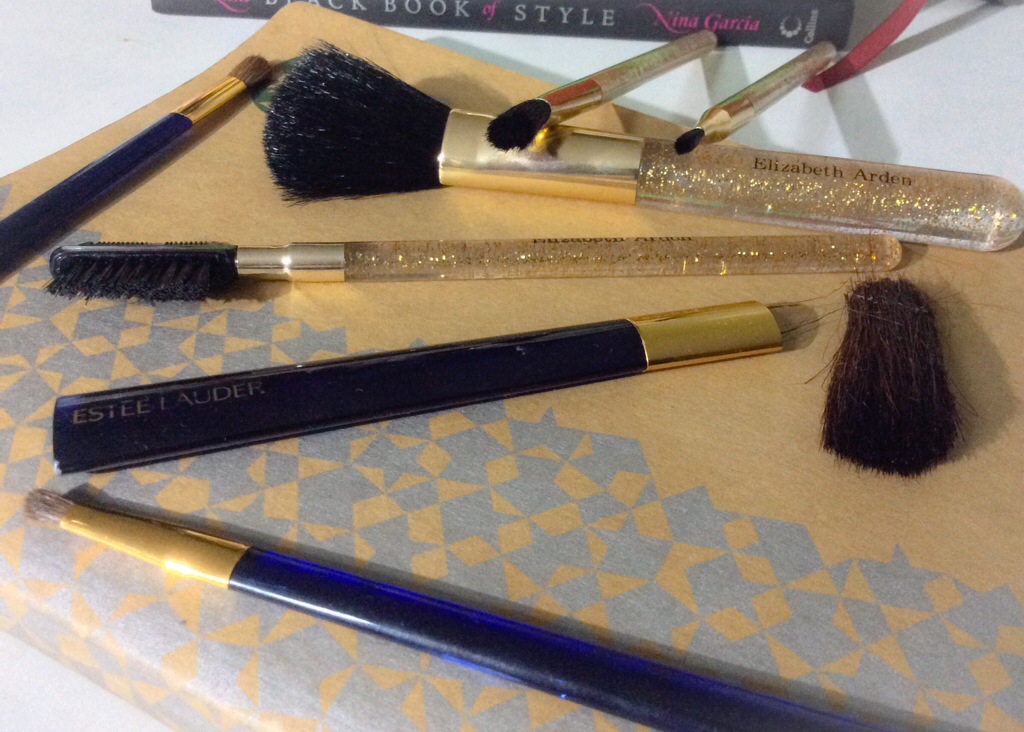 Out of the two sets, I'd rank the Estée Lauder one higher than the Elizabeth Arden in terms of overall quality. Softer brushes, classic colors, good enough application – all in a gift set with purchase. 🙂 Better check with your favorite beauty counter next time you're about to do a haul. Sometimes it pays to wait just a bit to catch the next month's GWP.