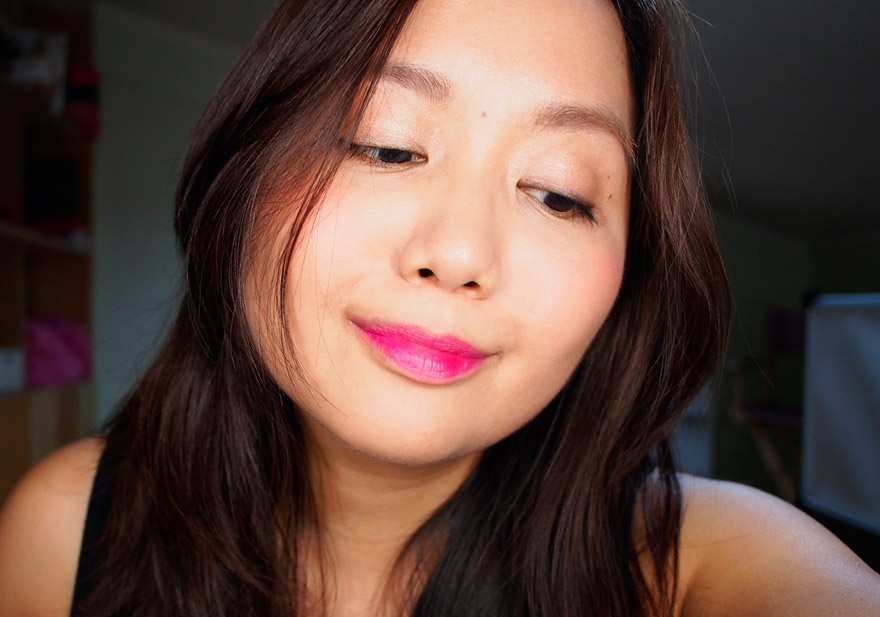 makeup, made-up! is a series of posts on lipsticksxlenses.com showing the different makeup looks I come up with as I get inspired and play with my makeup.
I recently finished reading this book by Jennifer L. Scott titled, "At Home with Madame Chic." I loved her first one "Lessons from Madame Chic" so much that I immediately bought this second one after seeing a copy at National Bookstore. It feeds my indulgence on the "French Girl" and their chic lifestyles. Trust me, I have read (and will read) all articles, books, magazines about the French girl that I come across. It's the same as my obsession with dystopian literature (with female leads mind you) and trilogies that I can devour in a matter of days.
Anyway, i'm actually here to write a makeup post and not a book review. Do read those books though if you're like me looking for light, inspiring reads to better the daily quality of life. (Now there's this other book waiting for me in my NOOK online called, "Shoo, Jimmy Choo!: The Modern Girl's Guide to Spending Less and Saving More" but that's for a different story, one entirely beneficial for the bank account.)
In "At Home with Madame Chic," Jennifer shared three of her "basic looks" that are go-tos for her and serves as the foundation for her #makeupoftheday. The three looks she detailed were inspired by location such that they were named, "Chic Parisian Look", "California Chic", and "London Chic". Now I will follow the steps she outlined for each of those looks but I will feature them in other posts. For this post, I created my own version of location-inspired looks which I aptly named, "Korean Fresh Beauty" and "Classic Filipina Fresh", with the Korean Fresh Beauty look outlined here. I chose fresh as keyword instead of chic as the two looks are reminiscent of that youthful Korean glow and that delicately feminine Filipina beauty.
Korean Fresh Beauty
This look is brought to you by my countless hours of watching Koreanovelas featuring Park Shin Hye, Jun Ji Hyun, Suzy, and IU. Laneige ambassador Song Hye Kyo also comes to mind.
Step 1: After my usual morning skincare routine involving liberal amounts of moisturizer, eye cream, sunscreen, and lip balm, I use the Laneige BB Cushion Compact to mimic that dewy Korean base. I pat this on ala Park Shin Hye till I get an evenly blended finish.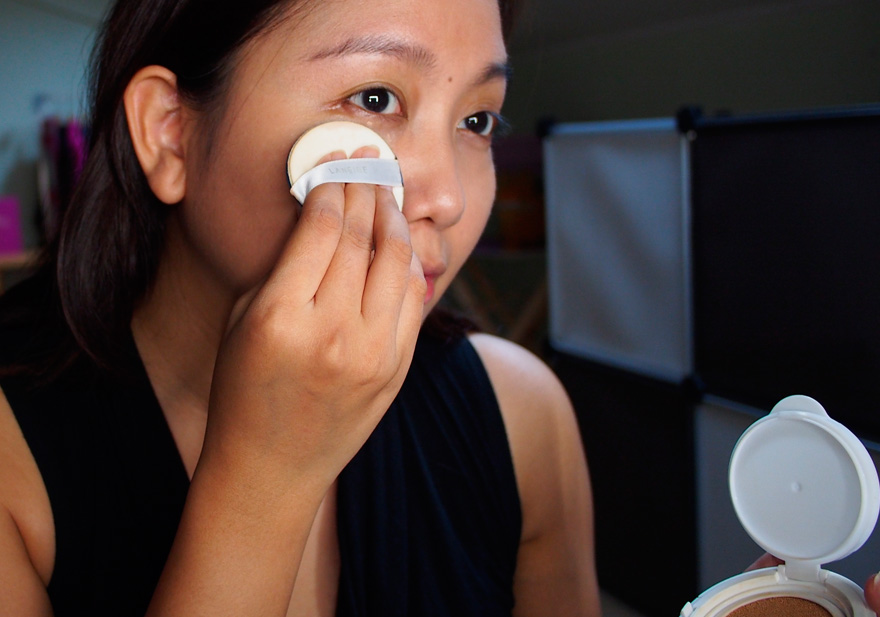 Step 2: I lightly fill in my eyebrows using the Shiseido Eyebrow Pencil I got in Japan last year. I do my best to draw a straight line for the brows to follow but mine are naturally-arched and I haven't had the courage to tame them into non-curvature yet. The pencil is grey-tinged and I offset by lightly (again!) brushing the hairs with MAC Brow Set in Girl Boy. My Korean brow game is still lacking but I'm making do with the products I have.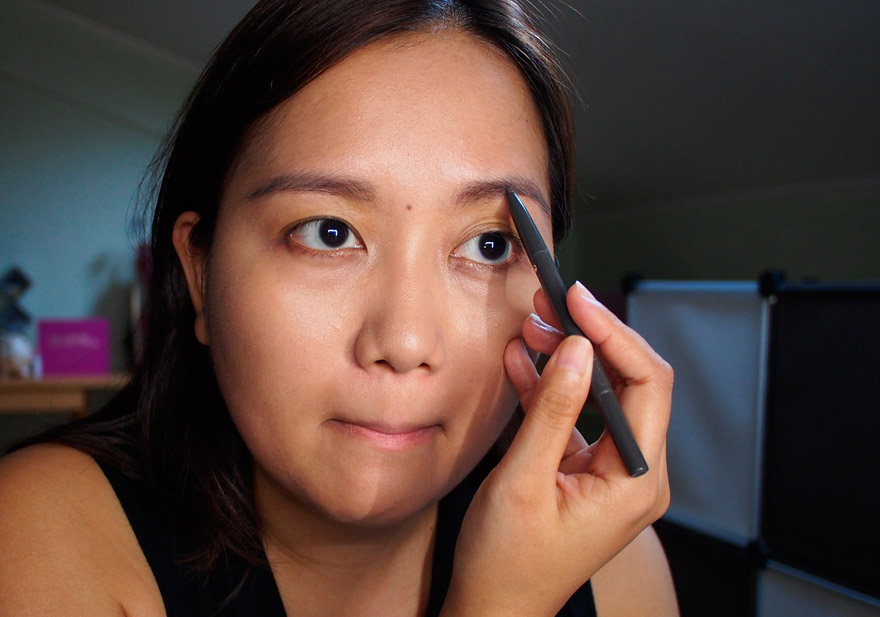 Step 3: I apply Maybelline Color Ink cream eye shadow all over my eyelids for that shimmery neutral eye look. This also counteracts any darkness in my lids caused by the Koreanovela binge-watching nights.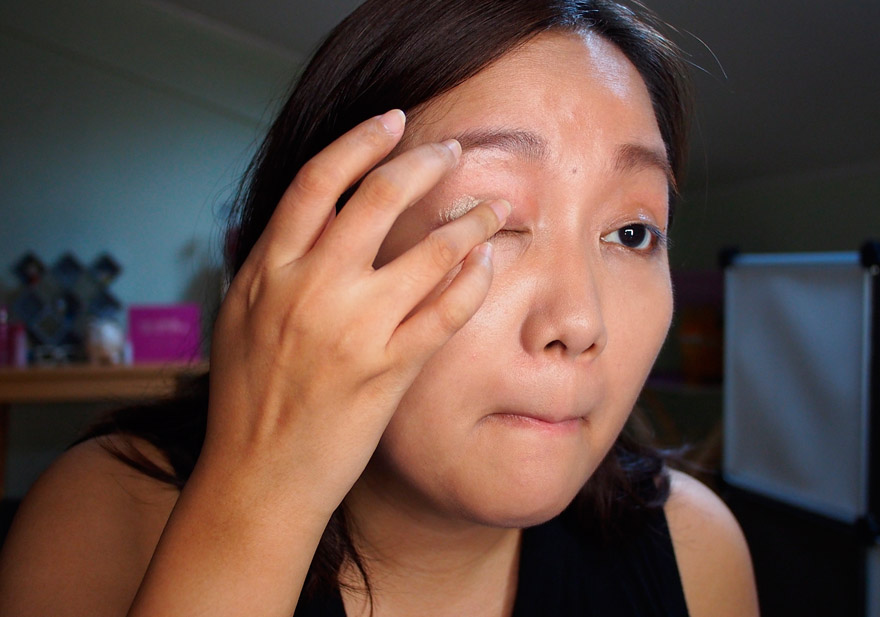 Step 4: I curl my lashes, tightline, and apply a single coat of mascara. For this I prefer the Eye of Horus Goddess Mascara as it darkens your lashes in a single swipe. I keep eye makeup at a minimum as I'm keeping the theme Korean Fresh.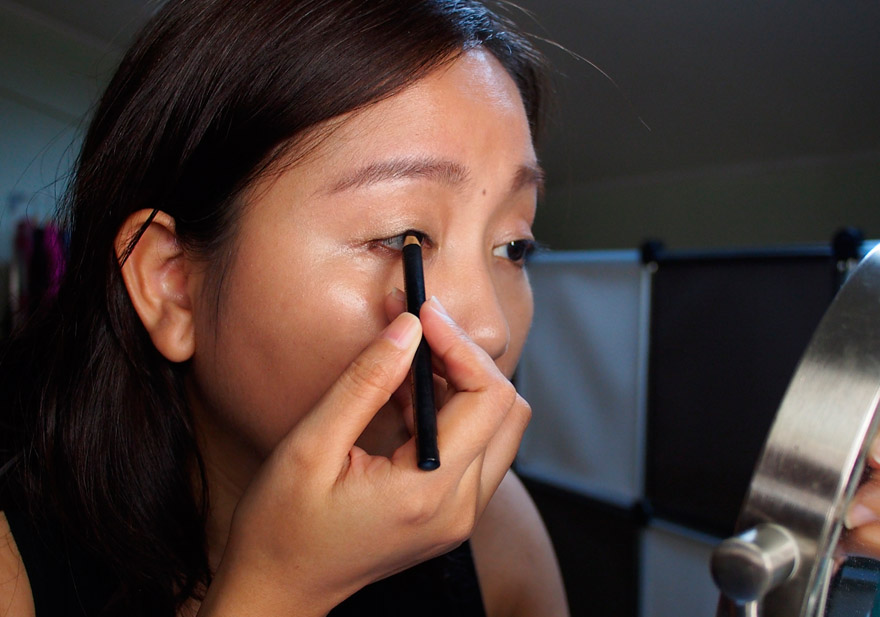 Step 5: As I've kept most of the makeup simple up to this point, I'm using Peripera Peri's Tint in No. 1 to add color to the look.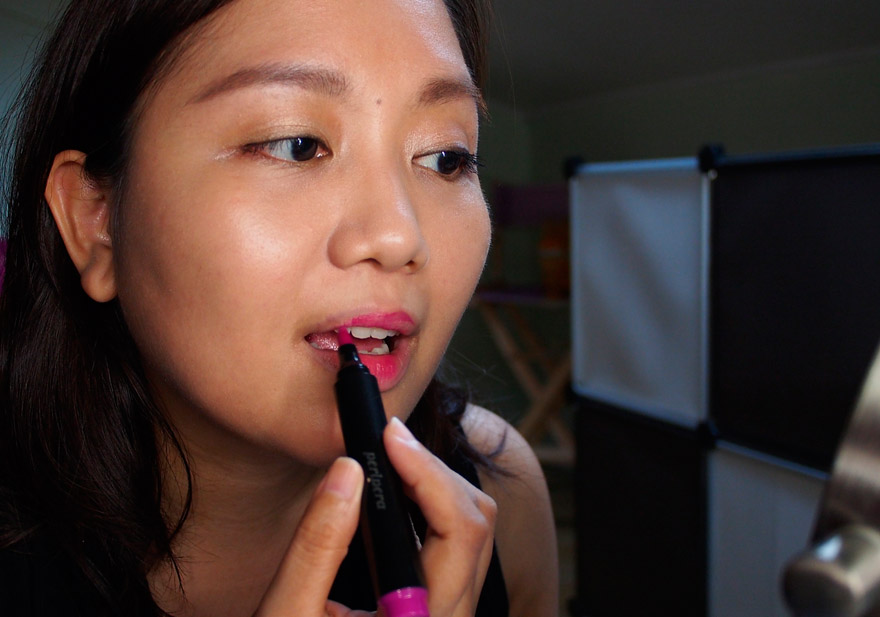 Step 6: Finally, (taking cue from the multiple Charlotte Tilbury YouTube videos I watched these past days of being sick – she promotes applying blush last as the look will determine the amount of color you need on your cheeks), I brush on Bourjois Blush on the apples of my cheeks.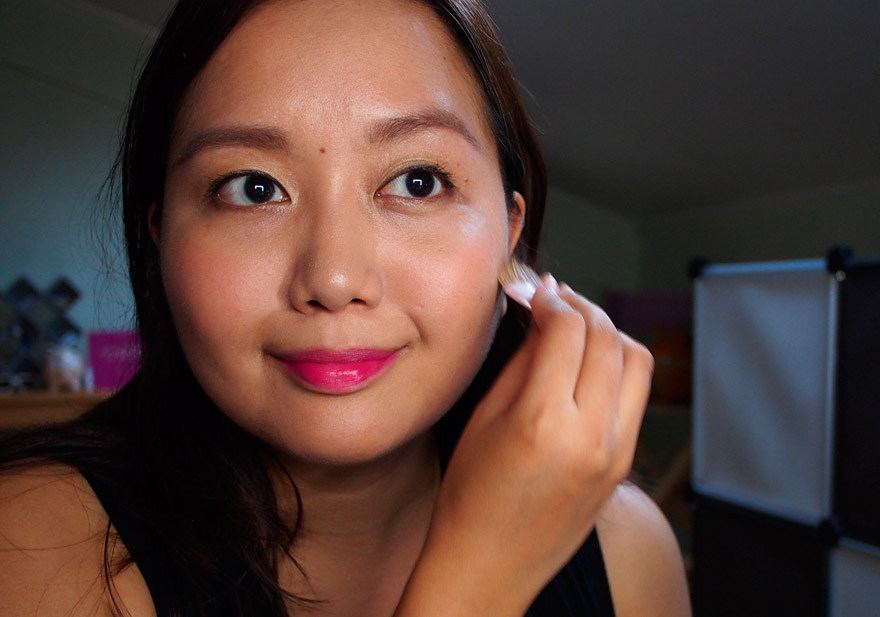 Korean Fresh Beauty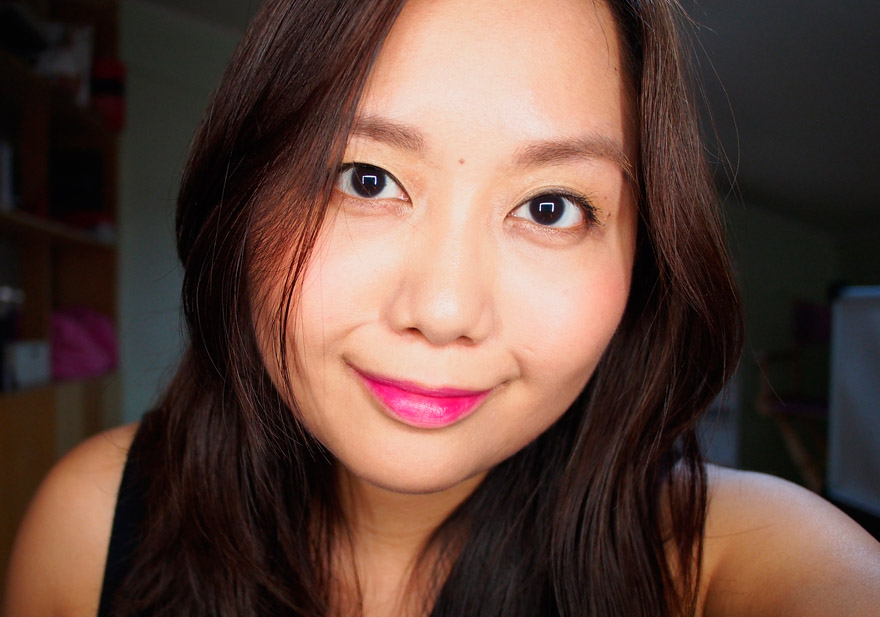 Makeup products used: Laneige BB Cushion in No. 23 Sand Beige, Maybelline Color Ink, Shiseido Integrate Eyebrow Pencil in GY941, MAC Brow Set in Girl Boy, Estee Lauder Artist's Eye Pencil in 01 Softsmudge Black, Eye of Horus Goddess Mascara, Peripera Peri's Tint in No. 1, Bourjois Blush in 54 Rose Frisson
This slideshow requires JavaScript.
And there you have it! The first of my makeup, made-up! looks inspired by Korean Fresh Beauty. I'll recreate the three looks from Jennifer's book soon as I want to try my hand at French, Californian, and English chic as well as post my Classic Filipina Fresh look.
In the meantime, are there particular makeup looks/products that come to your mind with Korean style? Do share!