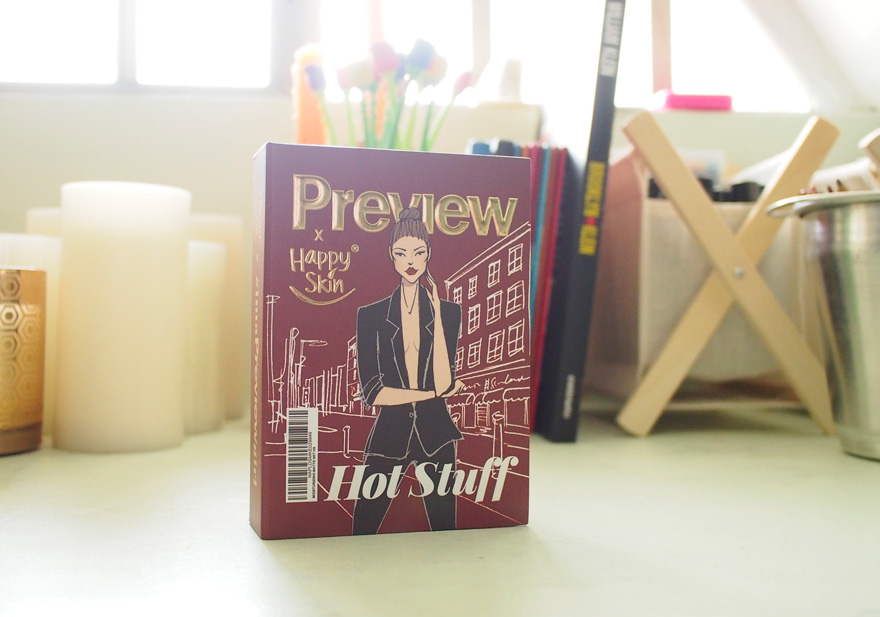 PREVIEW X HAPPY SKIN aka THE YEAR'S MOST ANTICIPATED COLLAB
There is a reason why certain products are hyped and raved about. In this year's most anticipated collaboration, Preview X Happy Skin, that reason can be summed up in three words = MOISTURIZING. MATTE. LIPPIES.
How do you turn a well-loved homegrown brand's classic product with cult-level following to a product so history-making that "one week's worth of lippies sold in ONE DAY!"?
Simple. Partner with another well-loved homegrown fashion glossy celebrating its 20 amazing years in existence, package in the chicest of book clutches, wrap in the hottest color combination of nude and red (and gold!), and innovate in the beauty department by churning out the most moisturizing formula ever found in a matte.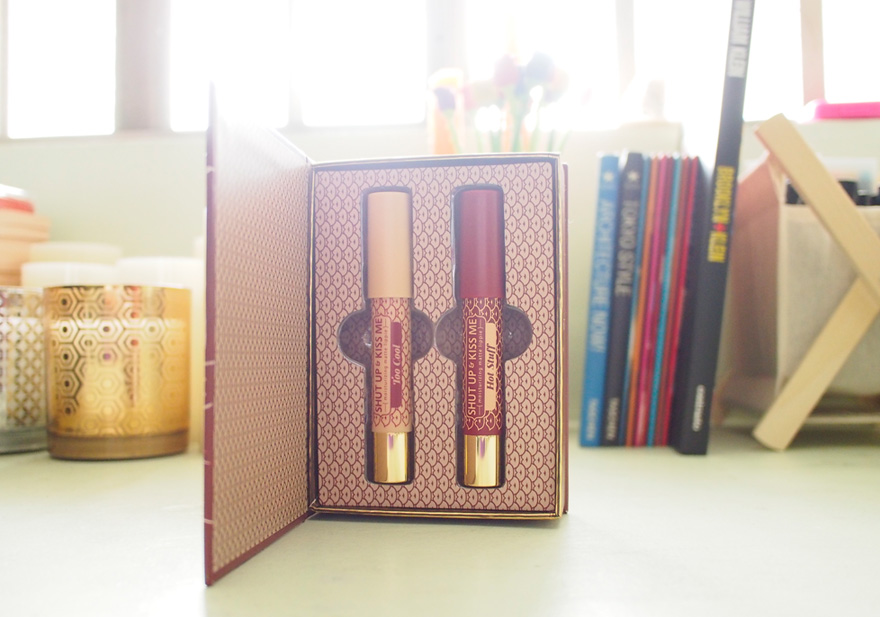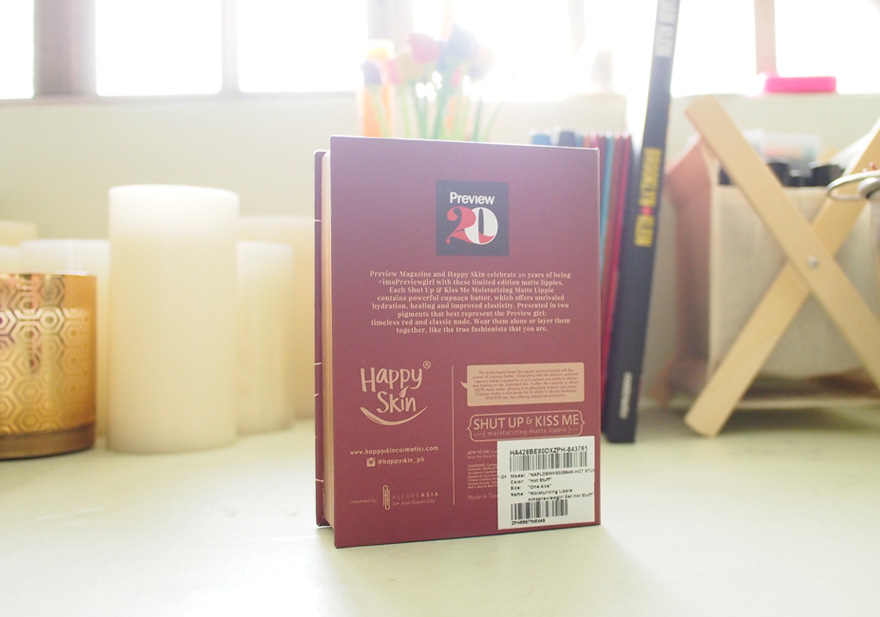 WARNING: PHOTO-HEAVY POST. Because seriously, Preview X Happy Skin is extremely photogenic.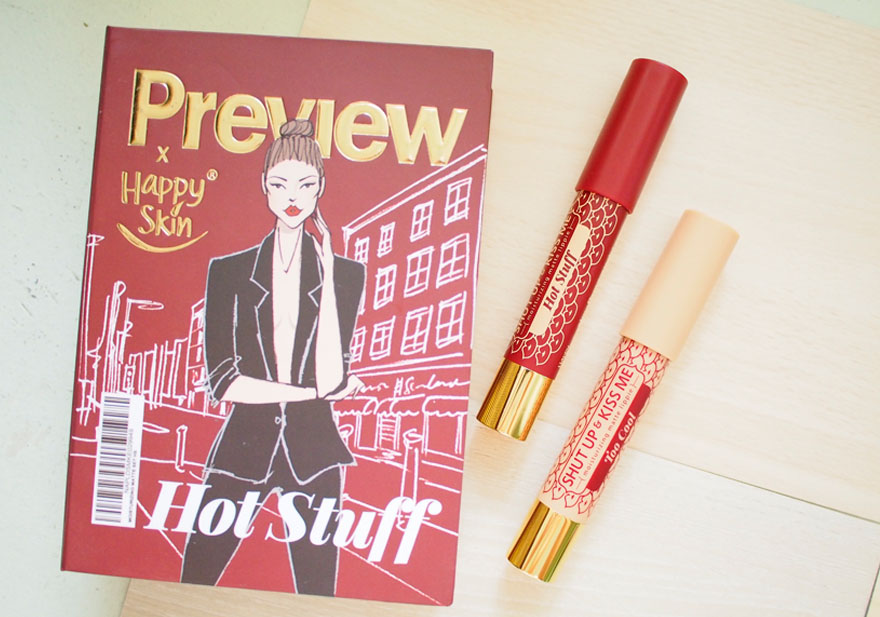 It was one of those typical Instagram browsing sessions where you just scroll and scroll through your seemingly endless feed when I first came across #PreviewXHappySkin. I was in a pseudo-makeup shopping ban so I rarely paused to look at new releases to help me fulfill my goal but bam! I just stopped. Their teaser could not have have worked any more perfectly than it did and I remember gushing to Mark how this was one of THE makeup collaborations for me. Why? I cared, loved, and have been following the two brands since the first day I knew about them.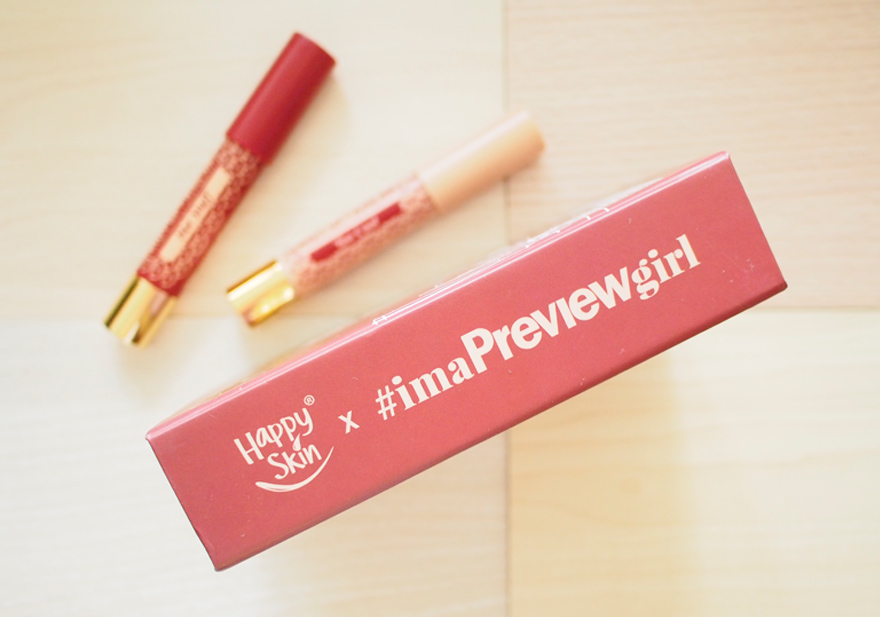 I have been reading Preview for the longest time though I don't remember the cover of the first issue I bought. All I remember is my almost religious monthly excursions to the nearest bookstore/grocery to get the latest release of the magazine. Social media wasn't a big deal back then and digital editions were practically unheard of. Print was the only way to go as I collected issue after issue and placed them in their own special section in our bookcase. I remember making sure that there was room to grow in those shelves as I was a 100% positive that my small collection would grow. Some of my most-loved issues featured those epic pull out cover spreads (hello Preview 10th Anniversary Issue and that 25 years of BENCH cover) and of course, the yearly Beauty issue.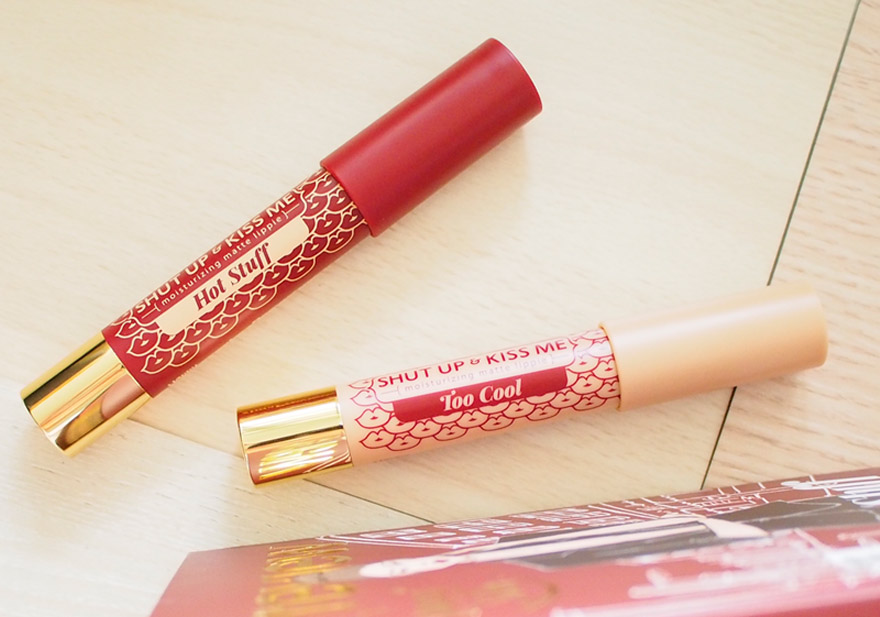 Happy Skin on the other hand is a relative newcomer that has been consistently making waves in the local beauty industry. I remember back when they first launched in 2013 that I had been tasked to curate a makeup kit to bring to the US for a gift and I packed it full with Happy Skin Products. I got my much-loved Happy Skin pouch from that purchase.
Fast forward to 2015 and I found myself setting an alarm for midnight of May 31 as the collab was being exclusively released by one of my fave online haunts, Zalora. I didn't immediately get it then though as I wanted to get the Hot Stuff set instead of the Too Cool one (now I want both!) because RED, you know. But I did get it the next afternoon and got to avail of the HAPPY discount.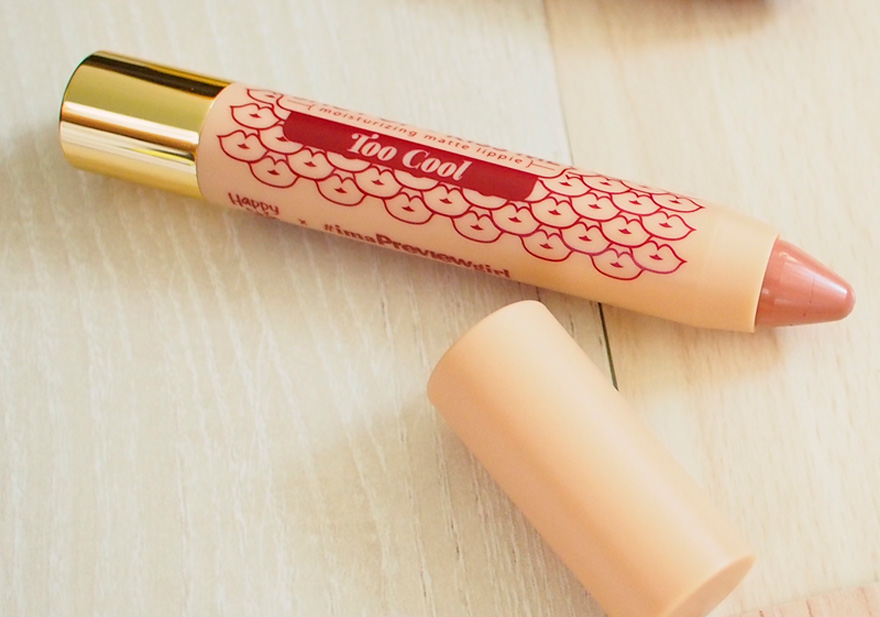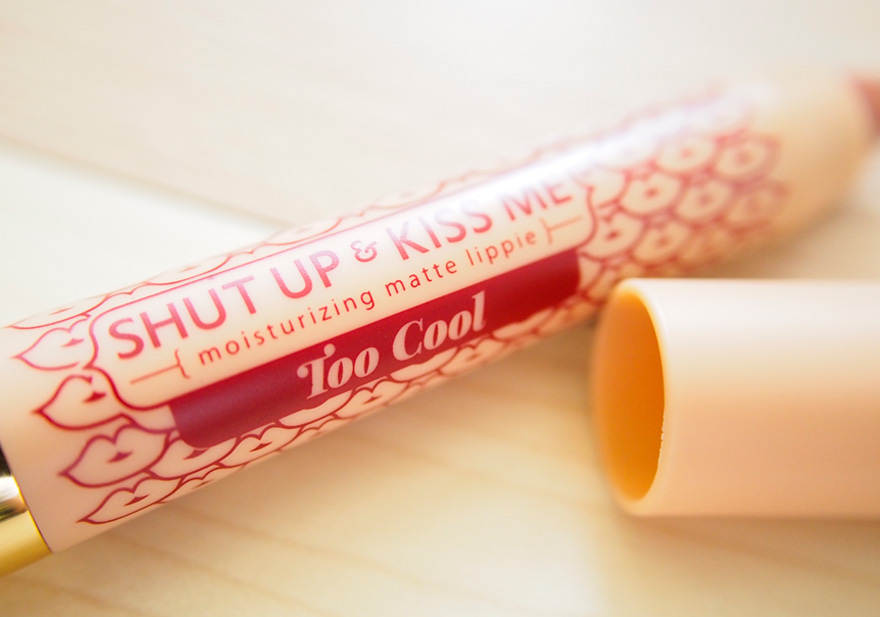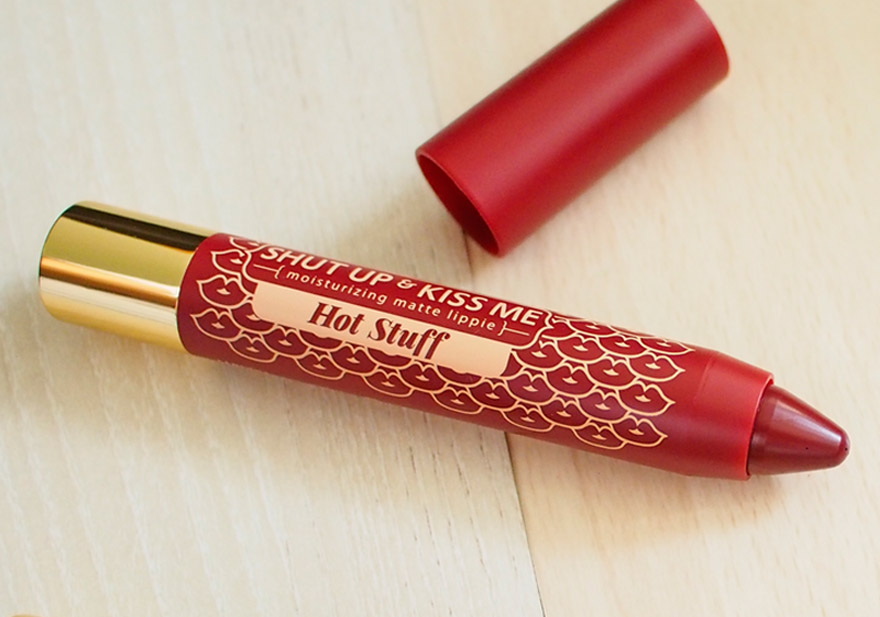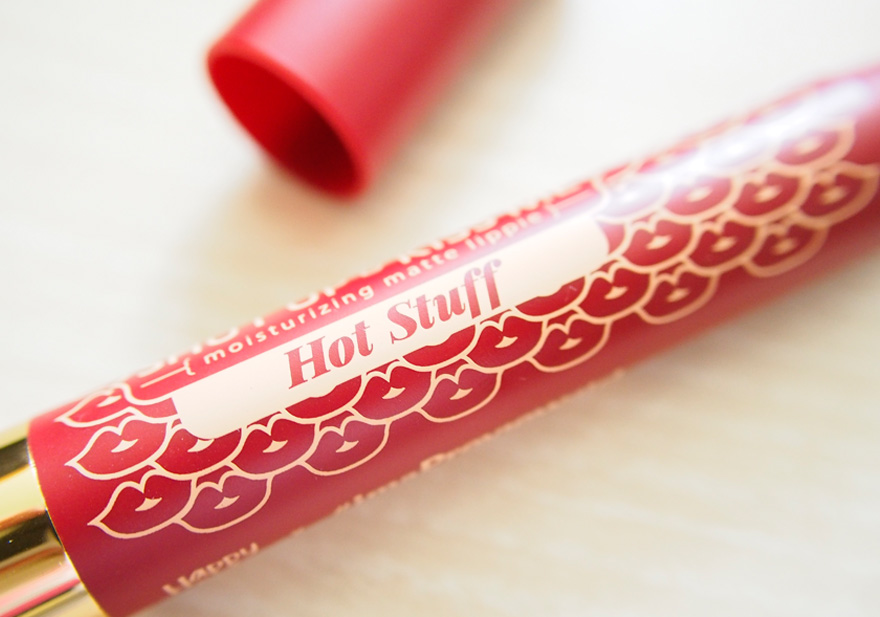 SHUT UP & KISS ME
Now let's talk product! Happy Skin's Shut Up & Kiss Me Moisturizing Lippie has been raved about in the beauty world but I have to be honest. I've only been a convert since this year's Beauty in Bloom Collection. It was just one of those instances where I vow to get everything but constantly end up with nothing? I'm a full-on stalker at my local Happy Skin counters and recommended the brand to practically everyone who needed the recommendation. But I only truly realized the wonder that is the Happy Skin Shut Up & Kiss Me Lippie when I accidentally figured out how to wear it. I just literally swipe it on.
This tiny detail rocked my makeup world. I have been so used to my dry lips that I slather on lip balm every chance I get and make sure to put loads on before even attempting to apply any lip color. And this was where I was so wrong that I managed to convince myself time and again that maybe the SU&KM lippies just weren't for me. I did try again and again as I loved the colors they kept on releasing and on that fateful day where I was in an extreme version of my morning rush, I put on the SU&KM without prep because hey, they should be moisturizing right? And you know what? THEY ARE. It turns out that the extra level of moisture I was so accustomed to applying didn't work for this particular lipstick. Happy Skin's Shut Up & Kiss Me Lippie was meant to be simply applied. It is that amazing of a product.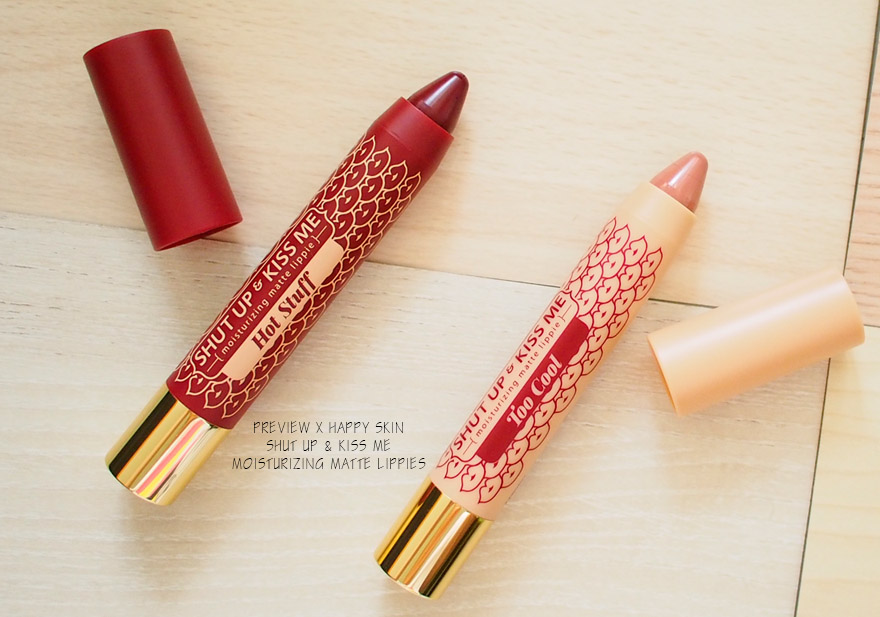 That being said, my love for Happy Skin was renewed with a fervor and their release of MOISTURIZING MATTE LIPPIES only deepened the feelings. Mattes have been my go-to when I want to make sure that my lipstick will stay on the longest but I couldn't wear them on a daily basis because of my extremely dry lips. These two however are so moisturizing that I have been wearing Too Cool almost daily since I got them.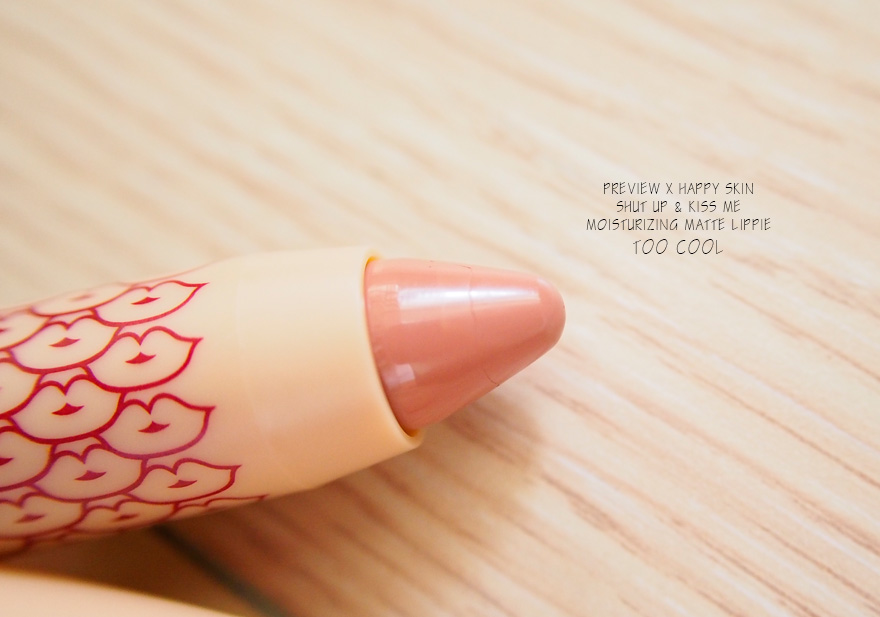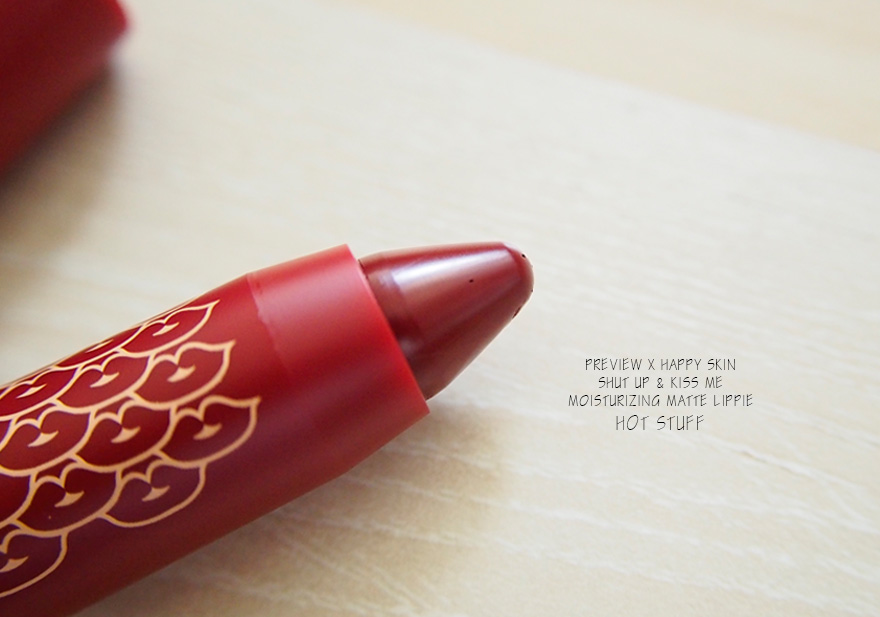 SWATCHES
Happy Skin described Too Cool to be the "classic nude" and Hot Stuff the "timeless red". I find that while these can be relatively true, I think that they are more of a true-blue fashionista's version of classic and timeless. Liz said it perfectly in her review, calling the two shades "editorial-worthy". I personally find Too Cool just a teensy bit nearer to a concealer like shade on me that it washes me out if I don't put on blush. Thankfully, Rae schooled me on the amazing makeup hack of using your lipstick as blush and I have found myself dubbing Too Cool as the "truest" nude in my current stash. It does wonders also when rushing as I have to bring one product only and use it for both lips and cheeks already. On fair skintones like Tellie's though, Too Cool pulls a touch more pink that it looks really sweet.
As for the heart-stopping Hot Stuff, it looks more of a deeper, more wine-like kind of red to me than a true red. I find myself rarely reaching for this as it just screams color that I have to meticulously apply and watch. It is really stunning though and I promise to learn to wear it more. Maybe even figure out how to wear it daily? The shade just brightens up my face, and everyone else's apparently as Iana showed in her review where her skin looked lighter in the Hot Stuff shot. The color is just gorgeous.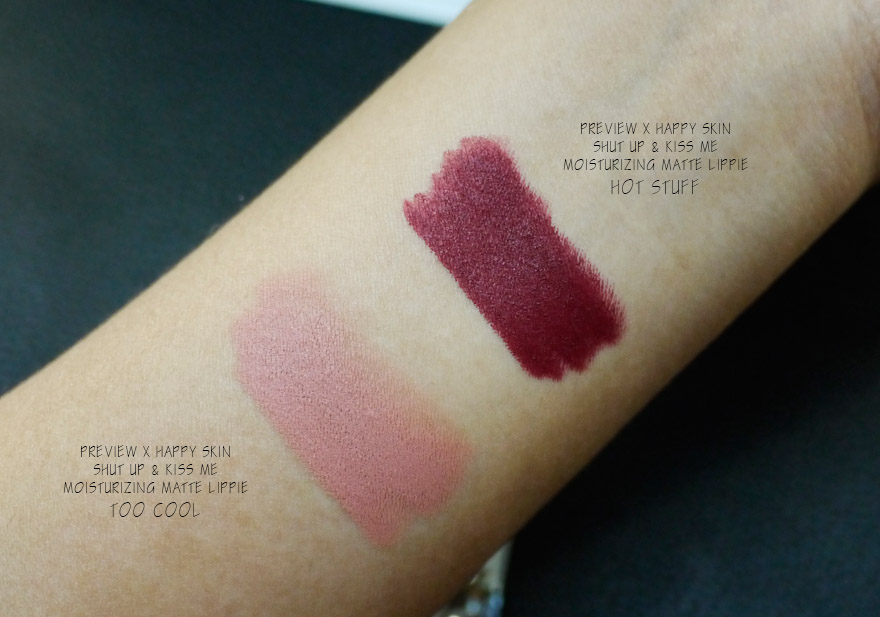 As with all Happy Skin Shut Up & Kiss Me Lippies, application is easy. Since it is a pencil-type, I line my lips all over first before filling in. I tend to forget to note the exact wear time but these two last long on me like mattes normally do. Too Cool lasts well through dinner and drinks while Hot Stuff is stained like crazy. The ultimate bonus though is the fact they are MOISTURIZING MATTE LIPPIES. I have capitalized these three words throughout the post because I have to emphasize on this particular detail.
Here I am without any of the lippies on so you can see my bare lips. On my face: Koh Gen Do foundation, MAC concealer set with Avon pressed powder, and MAC matte eyeshadow used as brow powder. I used Too Cool as blush. (Note: I didn't apply foundation on my neck anymore and this particular KGD foundation is lighter than my supposed shade. FYI in case you noticed.)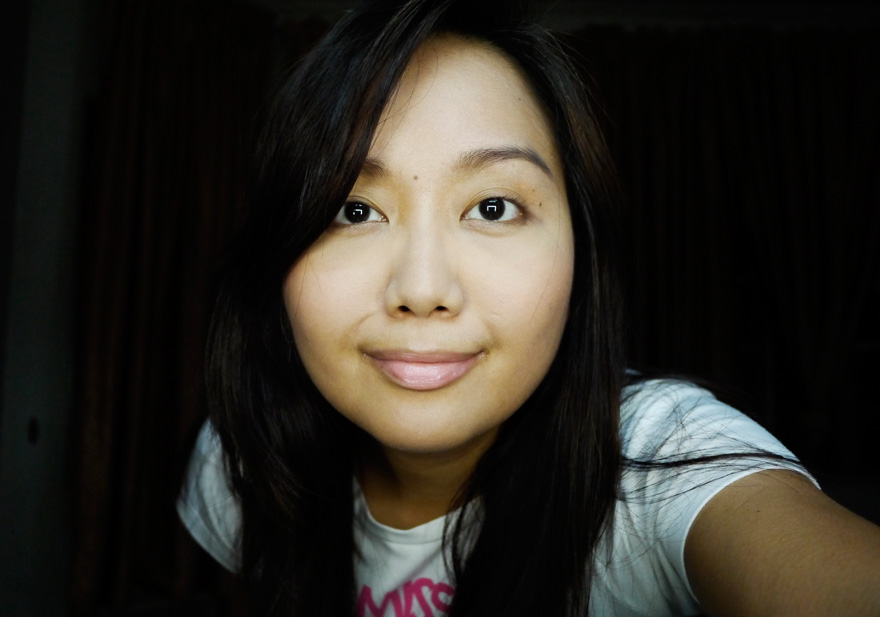 And here are the Preview X Happy Skin Shut Up & Kiss Me Moisturizing Matte Lippies.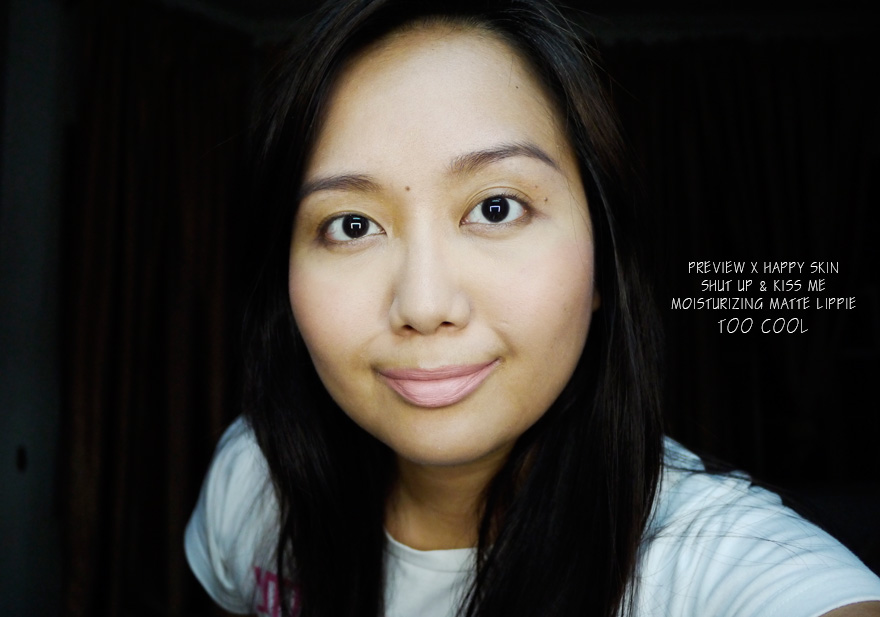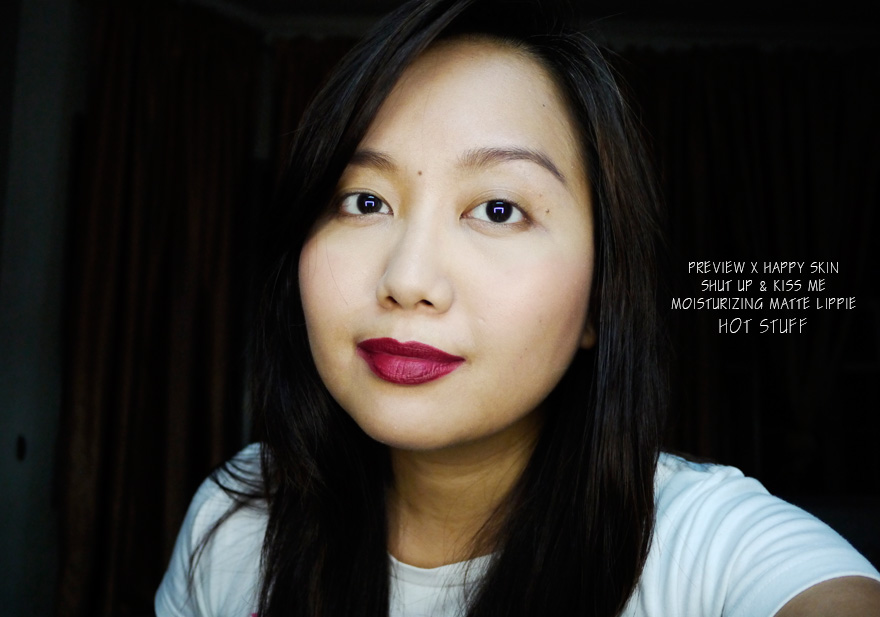 My favorite of the two would be Too Cool since I can wear it more but that Hot Stuff red though. Too gorgeous for its own good.
Have you tried/purchased the Preview X Happy Skin lippies?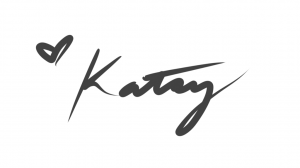 Preview Magazine celebrates 20 years with two Happy Skin lippies that best represent the #imaPreviewgirl: timeless red & classic nude. Each Shut Up & Kiss Me Moisturizing Matte Lippie contains powerful Cupuaçu Butter, which offers unrivaled hydration, healing, and improved elasticity. Wear them alone or layer them together, like the true fashionista you are.
Happy Skin says:
This matte lippie keeps lips supple and moisturized with the power of Cupuaçu Butter. Originating from the Rain Forest, Cupuaçu Butter is prized for its rich content and ability to deliver true healing to dry, damaged skin. It offers the capacity to attract 240% more water allowing it to effectively hydrate and plump. Cupuaçu Butter is also known for its ability to absorb damaging UVA/UVB rays, thus offering natural sun protection.
Happy Skin is available online at Happy Skin, Zalora, and Beauty Bar. Click here for store locations.