Makeup products that are multi-purpose is something that has always fascinated me a lot. It saves time and space since I don't need to grab and store different products. One of the local brands that does multi-purpose color makeup well is Colourette Cosmetics.
I previously tried their Velvetints, specifically the RSVP and Rose shade. The formula has a powder matte finish and while each shade looks good on its own, it can also be layered. I then got curious about other Colourette products and found the Colourtints.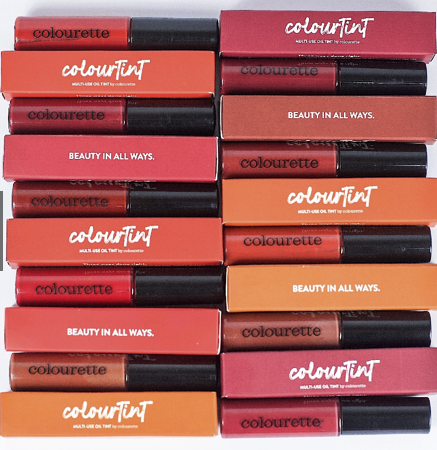 Similar to the Velvetints, the Colourtints are also multi-purpose and can be used on the eyes, cheeks, and lips. There is a Fresh and a Matte variant but both have a matte finish. According to the brand, the difference is that the Fresh variant looks "more sheer and natural-looking" while the Matte variant looks "more pigmented and opaque". I have the Colourtint (Fresh) in Ava (P299) that I might review later but I think I need more pigment to brighten up my face so I looked into the Mattes.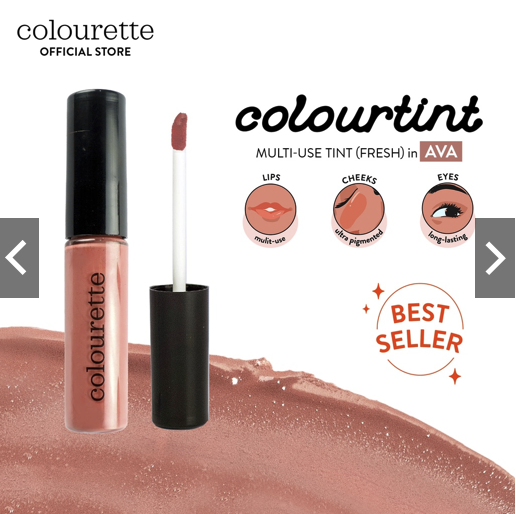 There are actually a lot of shades available for the Colourtints. I looked into 4 Matte shades: Zola, Ocean, Coco, and Ellie. All of them are priced affordably at P299. The shades are described as: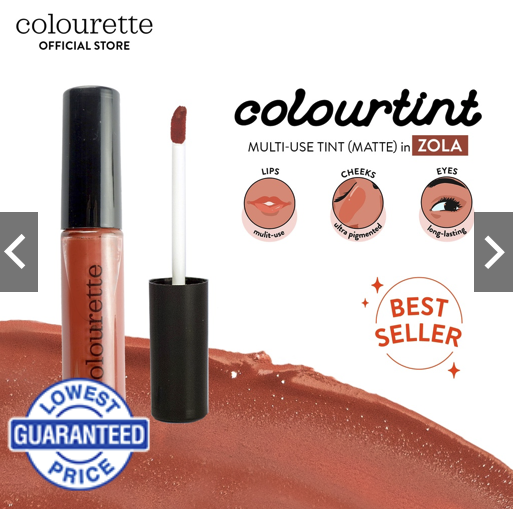 Zola – universally flattering terracotta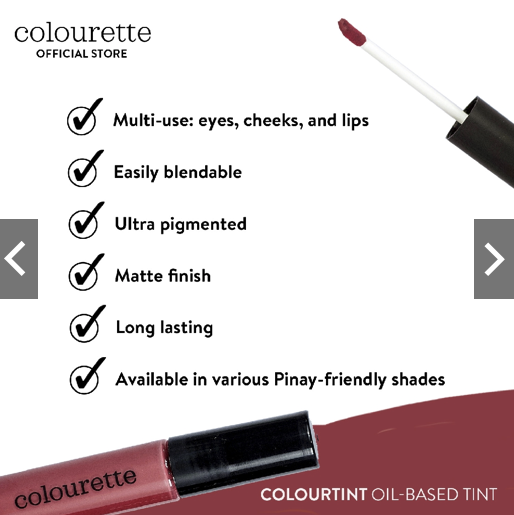 Ocean – caramel beige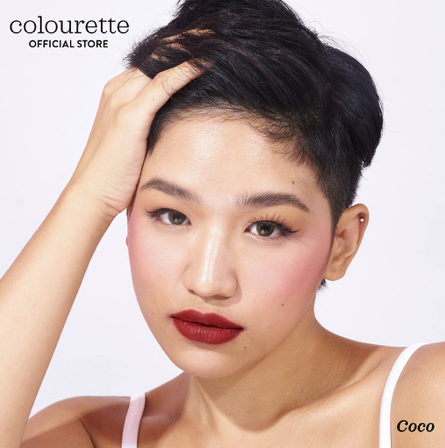 Coco – maroon red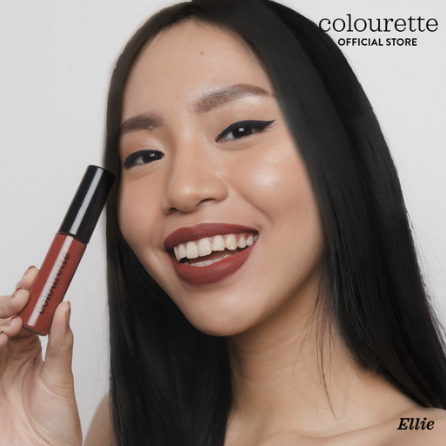 Ellie – muted red brown
One thing that I like about the Colourtints is that they have Minis. This makes it easier to try out different shades, including unique shades like the Mini Colourtint (Matte) in Coco (P149). They also have the Mini Colourtint Bundle Vol. 1 and Vol. 2 (P699/Vol.) if collecting shades is your thing.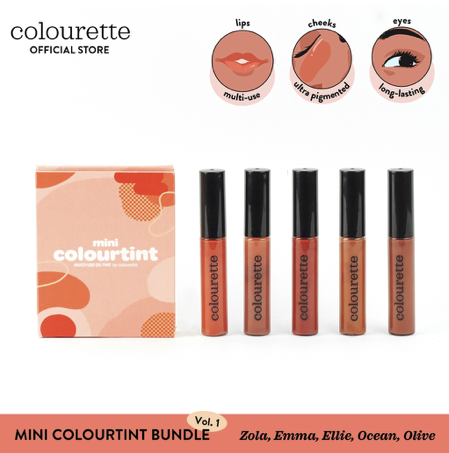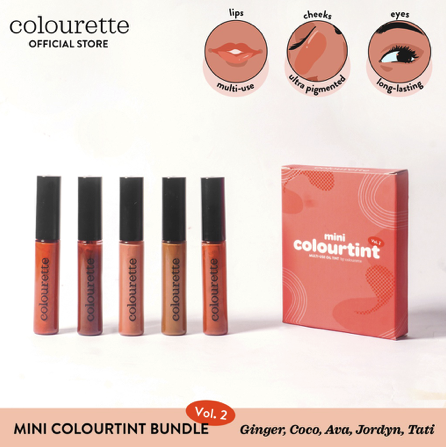 If you're interested in the Colourtints and other Colourette products, now's the time to drop by Shopee Beauty to get discounts. Or you can join the fun at Colourette Cosmetics Official Store for the upcoming 8.8 Shopee Mega Flash Sale. They have an amazing sale of 5 Colourtints for only P999 with a free pouch and mystery Colourbalm! Talk about sulit! Download the Shopee app for free in case you haven't already from the App Store or Google Play.