The opening weekend draws to a close and not a single person who went to see Finally Found Someone would doubt it's main characters and the movie's capacity to tug at one's heartstrings.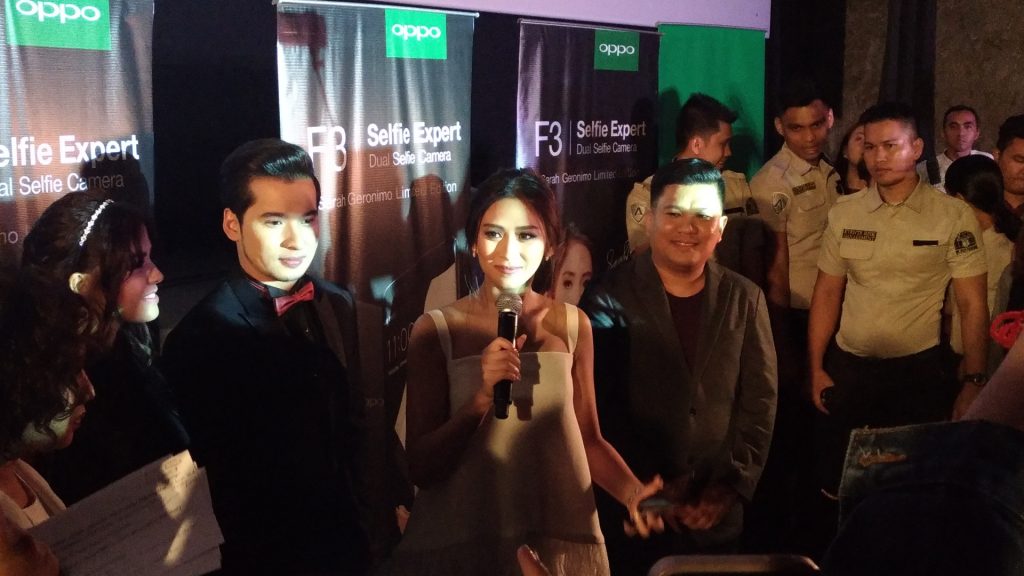 Finally Found Someone Movie Review
We've been fortunate enough to see the movie event prior to its local release through the generosity of Oppo Philippines. The premiere had also been graced by the actress herself and several of the co-stars in Finally Found Someone.
!SPOILER WARNING!
In this movie, which some of the fans are speculating to be a first of a possible series similar to their first movie trilogy (here's hoping!), we're introduced to Aprilyn (Sarah G), a hopeless romantic that is immediately thrown into the thick of a social media fiasco as she is left alone on her supposed wedding day. Opposite her is the other protagonist Raffy (JLC) who is an account executive at a PR company who is very good at what he does.
They're forced to meet because of said fiasco and all the steps towards the improvement of Aprilyn's image are outlined so that the supposed husband-to-be – Randy (Enchong Dee), who was the son of a politician (Dennis Padilla), can come back and take over the family business. These plans eventually crumbled when a post of Randy and another girl went viral. This event saw the transformation of Raffy into more of a friend and no longer the PR guy… or did he really?!?
What transpires is a slow "courtship" into Aprilyn's eventual acceptance of Raffy and the audience are treated to an all time high for "kilig" moments within the film. I just have to say that Sarah Geronimo is positively glowing in this film! Her skin is amazing guys! And John Lloyd Cruz is undeniably the quintessential boy-next-door with his innate charm. There's plenty of development here and it builds up until such time that the two can no longer question what they felt for each other… and then – plot twist!
Turns out Raffy was still in the employ of Randy's dad and all the supposed feelings were a mere act to eventually bring Randy and Aprilyn back together to, once again, be wed.
When the encounter finally comes, Aprilyn won't have any of it and insisted, despite the odds and Mayor Dennis' political machinations, that her love for Raffy was true and that she'd fight for it. Raffy eventually succumbs to his pent up emotions and goes on a viral live telecast/feed that pleaded for Aprilyn's return.
True to form, Aprilyn and Raffy got together in the end as the camera flies out to an environmental shot of BGC.
Roll credits.
I have to admit, this is a classic Pinoy romcom. There are plenty of those expected "plot twists" that can be quite predictable but we're really not watching this for the story, are we? We're watching it for Sarah Geronimo and John Lloyd Cruz! These two stars shine bright in this film and I applaud the director for it. He truly made the most out of our beloved #AshLloyd pairing. Also, I'm a romcom lover at heart and I do enjoy films like this. Kilig moments abound, Finally Found Someone did not disappoint this particular fan.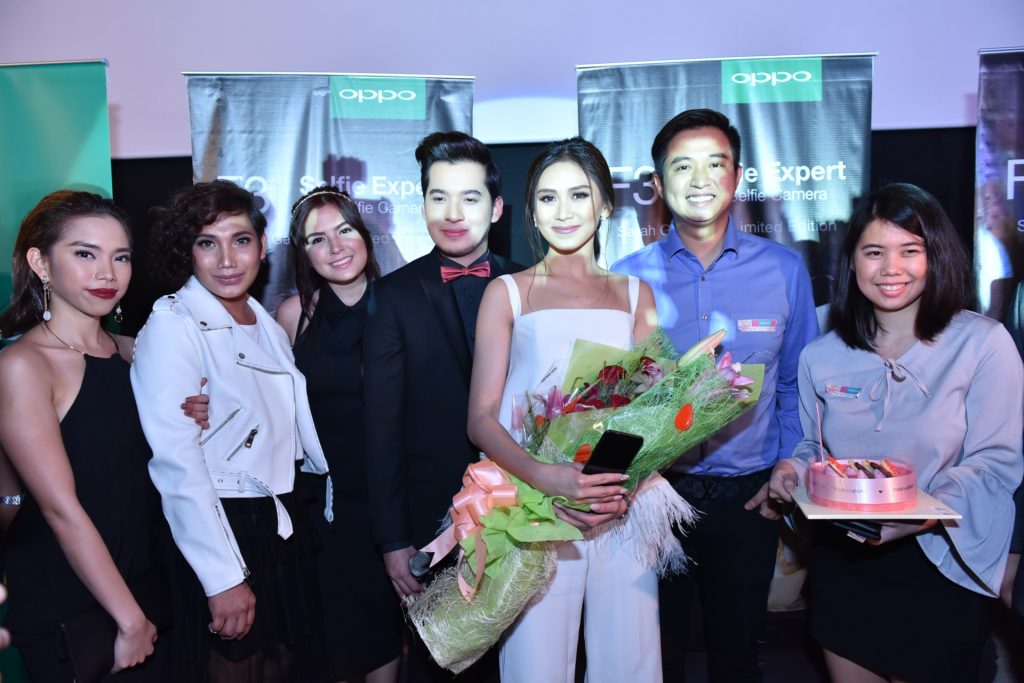 The Oppo Philippines x Sarah Geronimo Partnership
Oppo, for over three years now, has been continuously endorsed by our female protagonist Aprilyn as portrayed by Sarah Geronimo. You can see it constantly in the film when Aprilyn had no cellphone on hand and within a variety of instances when some of the key features of the device – the Oppo F3, are highlighted in real life use. There was even a time when there was a need to capture a very wide selfie, while they were manning the honesty cookie pop up shop and you can see the F3 in glorious action.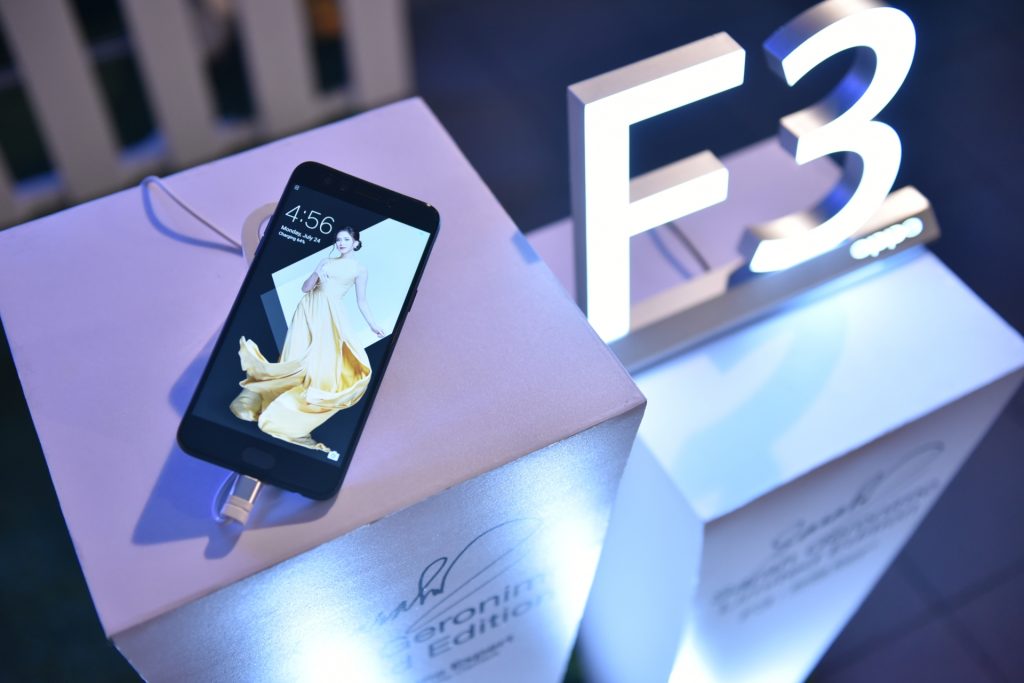 For fans of Sarah, Oppo has launched online a special edition F3 Selfie Expert complete with a laser engraved autograph and a Sarah Geronimo wallpaper which the artist is very flattered about when she talked about it during the premiere.
You can visit Oppo's Facebook page to find out more about this particular offering. Congratulations Oppo Philippines and Sarah Geronimo on this amazing partnership from real to reel! 🙂