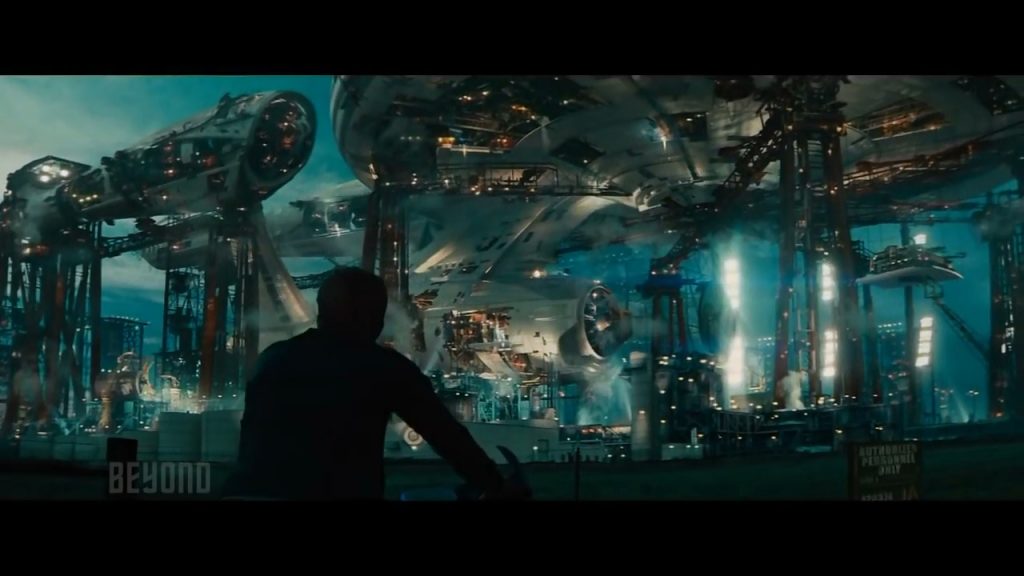 If Star Trek were a serialization developed for TV (which it was back in the day), this installment would be classified as one of those "filler" types – sort of biding time and not contributing too much to the progression of the main storyline.
Spoilers beyond the break so stop now if you truly are interested to watch this in the moviehouses!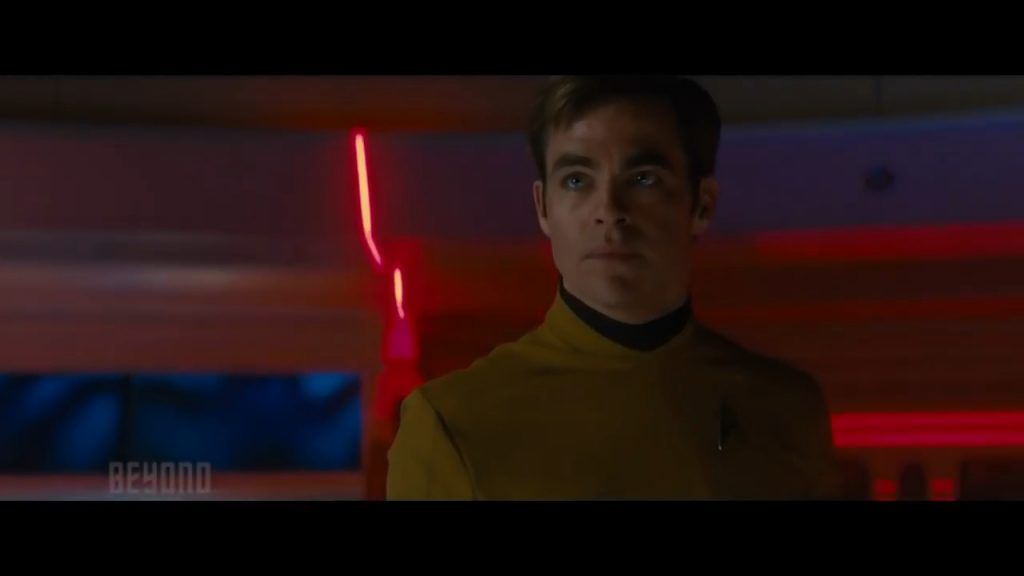 Star Trek Beyond ("Beyond" from here on out) attempts to define how James T. Kirk (Pine) solidifies his resolve for the rest of the space expeditions to follow.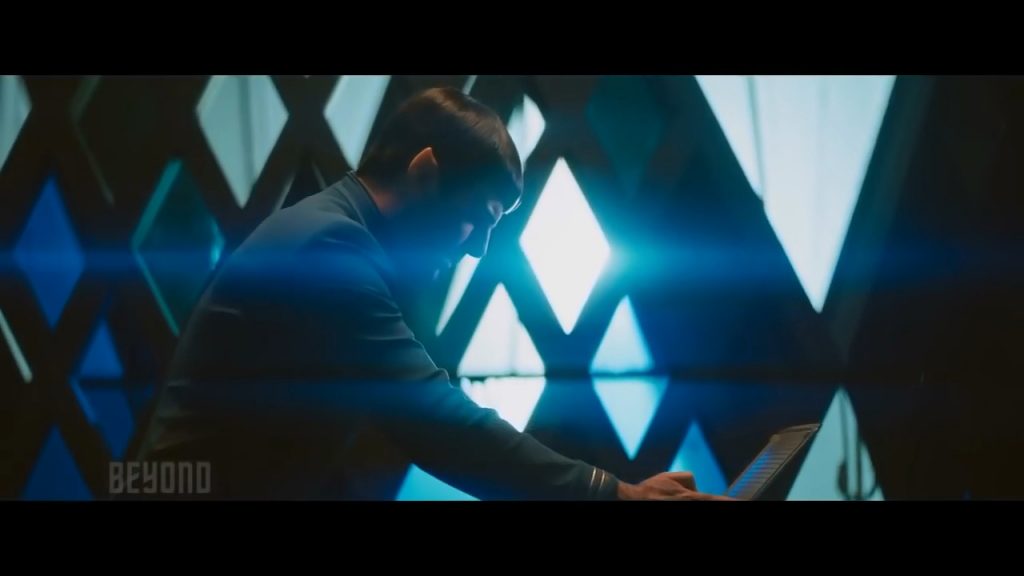 His and Spock's (Quinto) dedication to the Enterprise were on the verge of collapse following an impending promotion to Vice-Admiral and the passing of the aged Ambassador Spock… This paragraph is basically what the two hours of space action amounts to.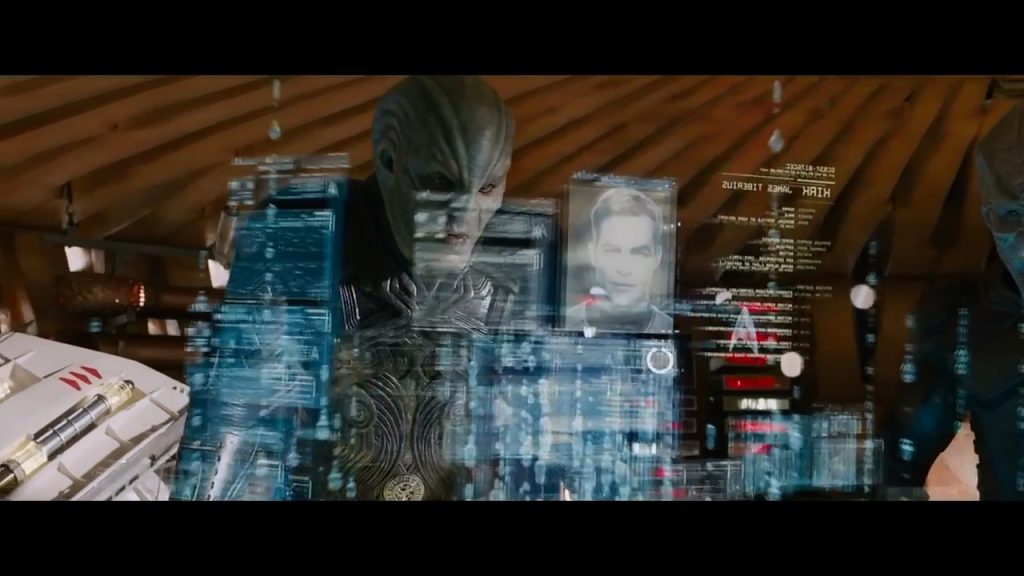 Naturally there is an antagonist in this movie and that came in the form of Krall (Elba) who is later identified to be also a Federation captain that had been stranded in a Class M planet past uncharted nebulae. Herein lies the problem of this film – because the enemy is "one of their own" it manages to narrow down the universe instead of actually expanding it to "beyond".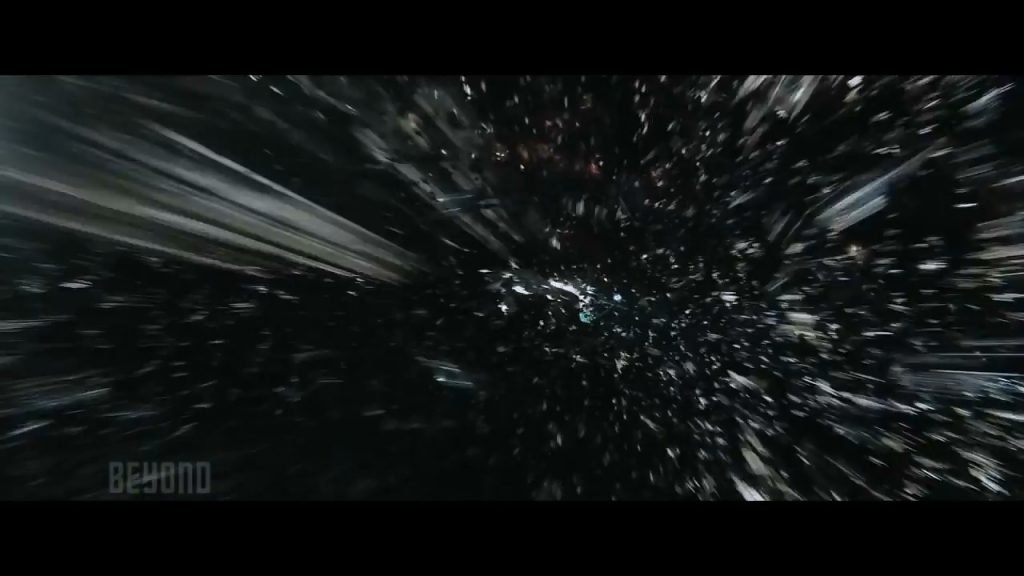 The progression is just on the verge of boring (almost slept on this one actually) and several scenes during the Enterprise takedown by a swarm (that looked to have been the same enemies that "Ender's Game" had been up against) was shot too dark giving the viewers a hard time trying to make sense of the chaos that was happening with the ambush – in this timeline, the Enterprise was by far the best ship the Federation had and it was whittled out into nothing by the innumerable enemy drones.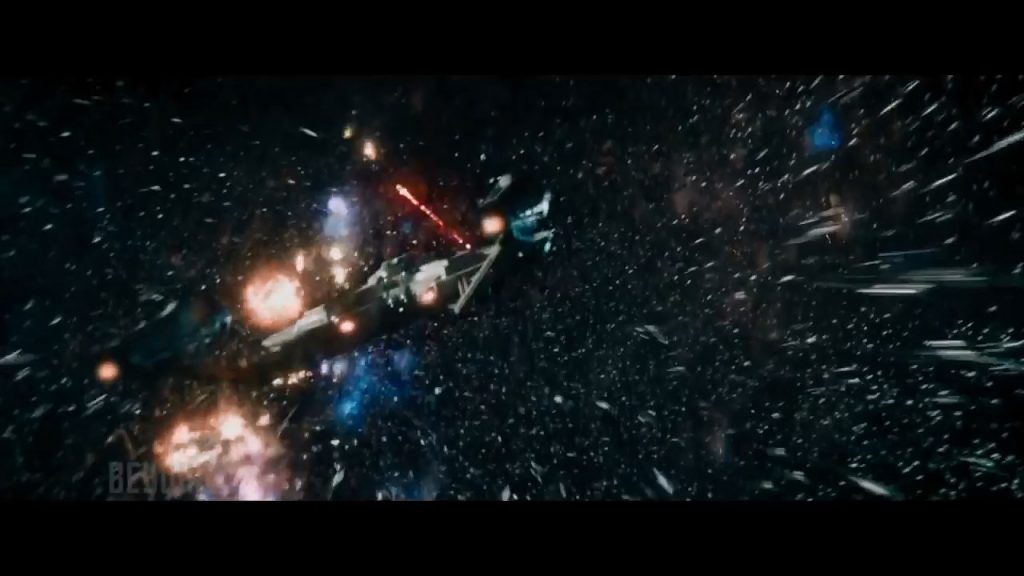 What I perceived to be the best part of the movie was, in Beyond's defense, the climactic counterattack by the Enterprise crew aboard the Franklin. It was like an homage to Mars Attacks by way of utilizing music to decimate the opponents. Riding the swarm just like how a surfer would do it, the Franklin leaves a trail of burning drones in its wake… and when they were close enough to the outpost, the Franklin had the outpost generate the same destuctive music and the following scenes was like an oversized bass speaker shelling out that big one! – It was practically a rock concert visualized in space!
Hardcore fans would appreciate the movie but its hard to recommend it otherwise. Also wouldn't recommend watching it in 3D especially when prone to nausea as several scenes were shaky and spatial orientation is practically thrown out the window. I'd rate Beyond a middling 3 out of 5.