I've always been careful in deciding what to apply on my baby's skin since it's known to be delicate and sensitive. Aveeno has been one of my trusted brands due to the #SoothingScienceofOats. I'm excited that they are releasing new Aveeno Baby products for sensitive skin as well as upgrading some in their current lineup just in time for #NationalEczemaAwarenessMonth this October.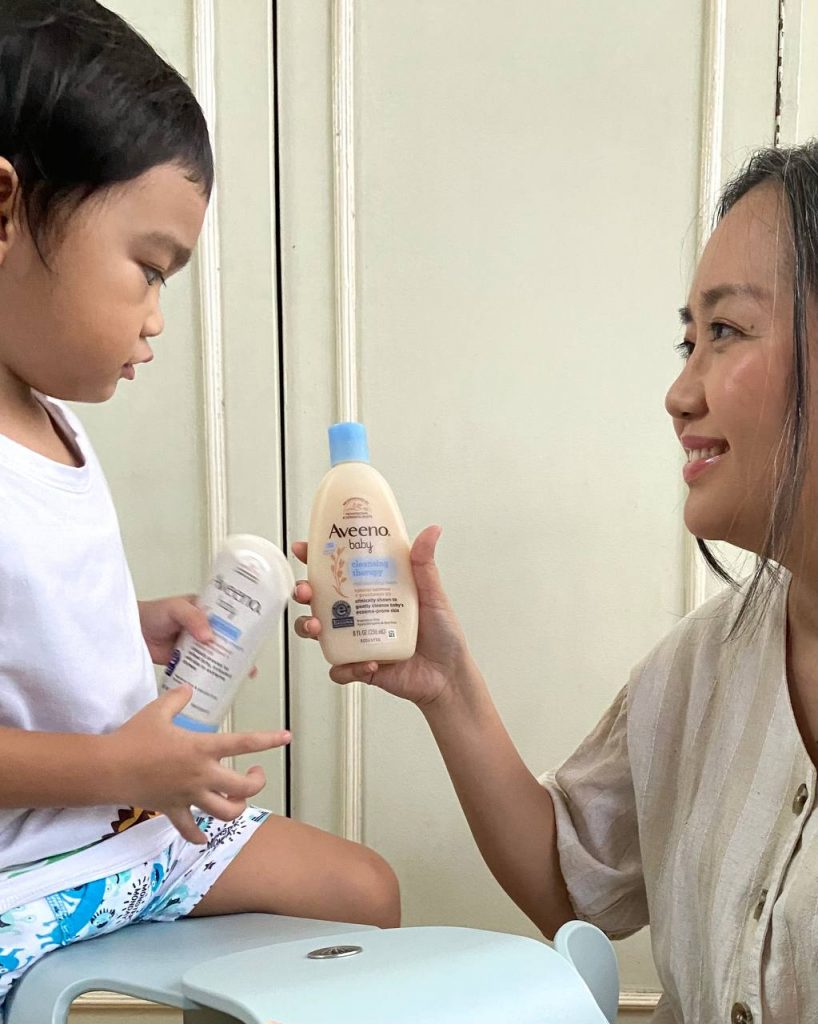 Baby skin is said to be "30% thinner than adult skin", thus more easily damaged and easily lose skin moisture. Their skin is drier and more sensitive if they have Eczema, a condition that causes the skin to be "itchy, inflamed, or have a rash-like appearance". Moisturizing the dry skin and taking colloidal oatmeal baths are known to relieve itchiness caused by Eczema, so using Aveeno products is very effective in managing the itch.
The Aveeno Baby Cleansing Therapy Wash 236ml (P546) contains colloidal oatmeal, oat essence extract, and ceramides, perfect for cleansing baby's skin that is eczema-prone. This product also has an upgraded formulation.
The new Aveeno Baby Dermexa Moisturizing Cream 141g (P709) contains colloidal oatmeal and Vitamin B5 to relieve itchy skin. It's pH balanced and formulated to "help build a stronger skin barrier".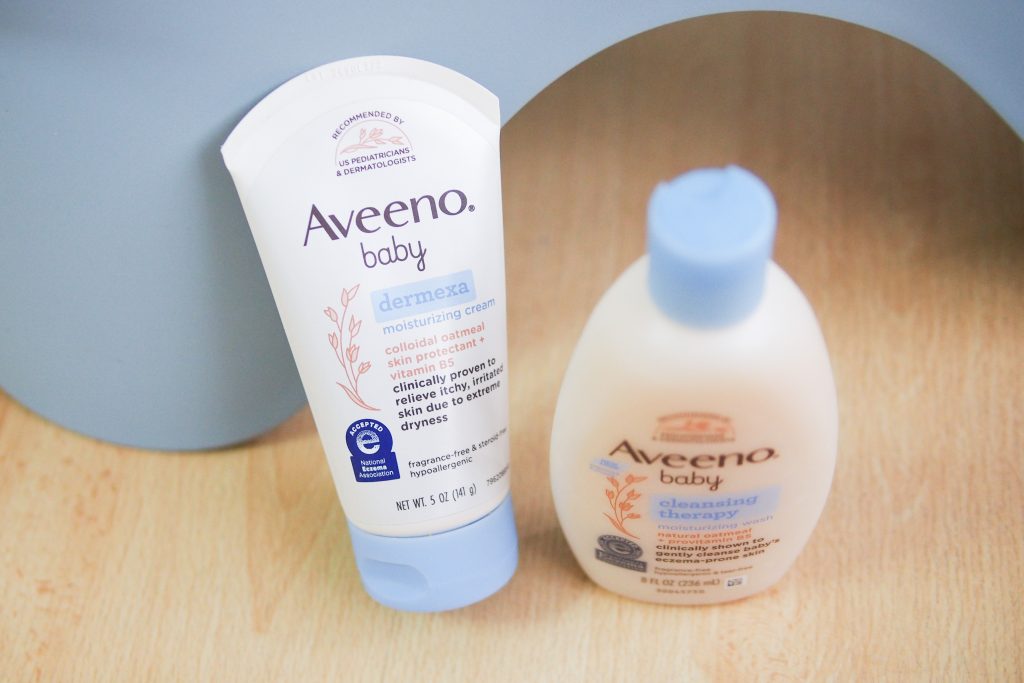 Both can be purchased together in the bundle: Aveeno Baby Dermexa Moisturizing Cream 141g + FREE Cleansing Therapy Moisturizing Wash 236ml (P1,378, on sale on Oct 23 P779). This bundle is part of the Eczema Awareness Month collection which contains other Aveeno product bundles at discounted prices only on October 23. First 300 orders of an Eczema Awareness Month bundle will also receive a free gift!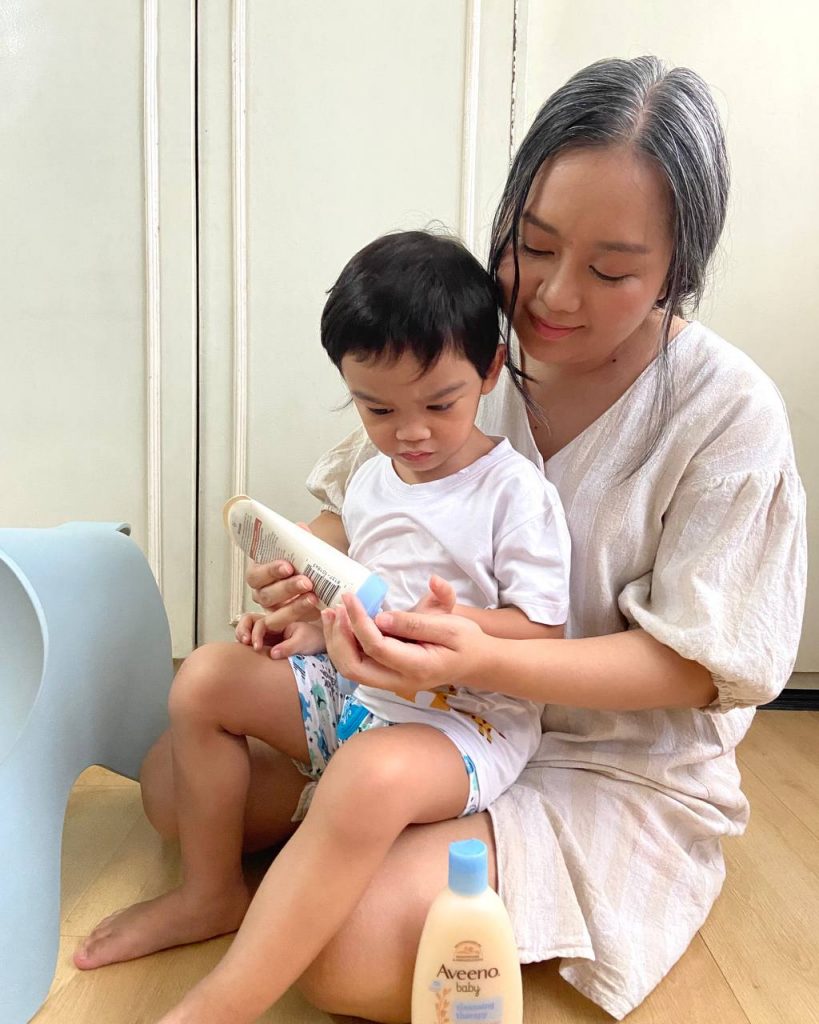 Visit the home page of the Johnson & Johnson PH Official Store in Shopee to know more about their Aveeno promos available only on October 23.
Download the Shopee app for free in case you haven't already from the App Store or Google Play.