Cetaphil is a brand that is highly recommended for people with sensitive skin, both for body and face care products. Even with their solid reputation as a skincare brand, they continue to improve on their existing products and developing new ones including the one I'll be sharing today!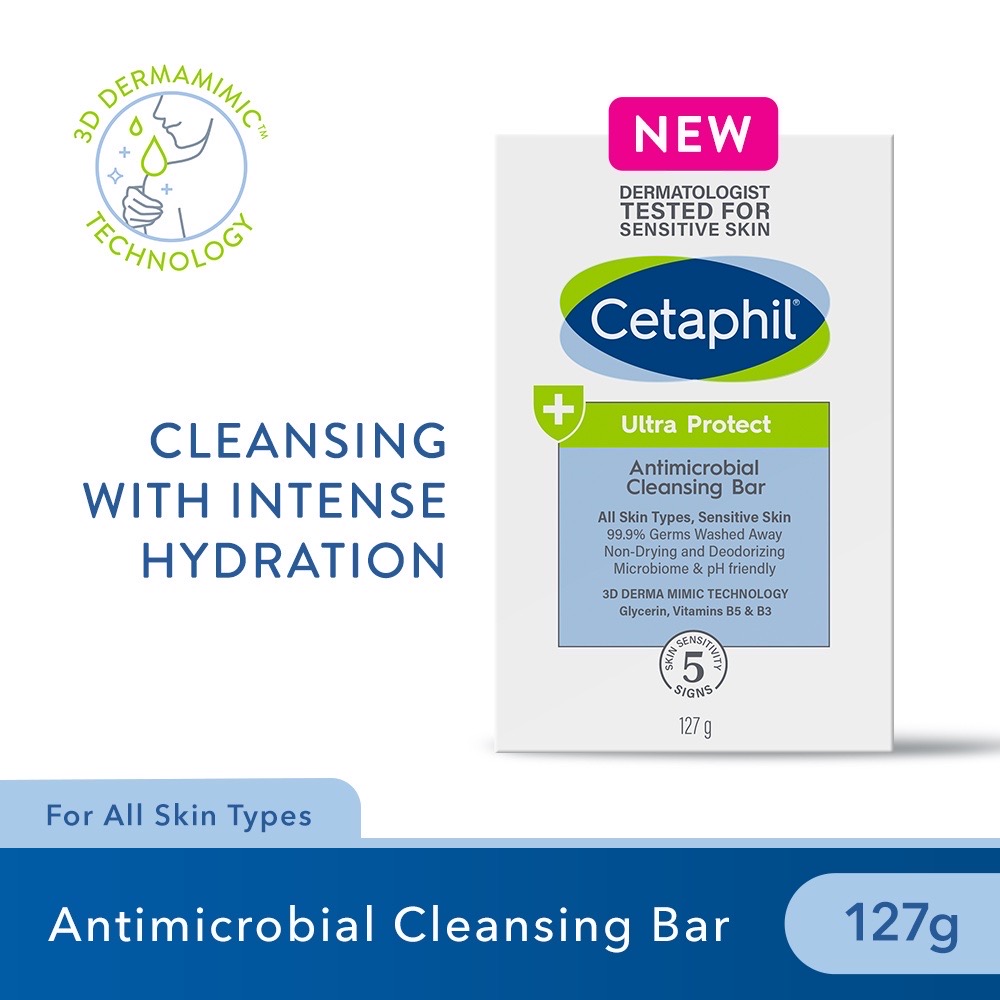 The new #CetaphilUltraProtect Antimicrobial Cleansing Bar (P350) promises "cleansing with intense hydration". They made use of their patented 3D Derma-Mimic Technology that strengthens the skin barrier while washing away 99.9% of germs. Glycerin, Vitamins B5 (Panthenol) & B3 (Niacinamide) are also included in its formulation that moisturizes the skin and also improves the skin barrier. These benefits make this new cleansing bar an ideal bath companion, suitable even for those with sensitive skin.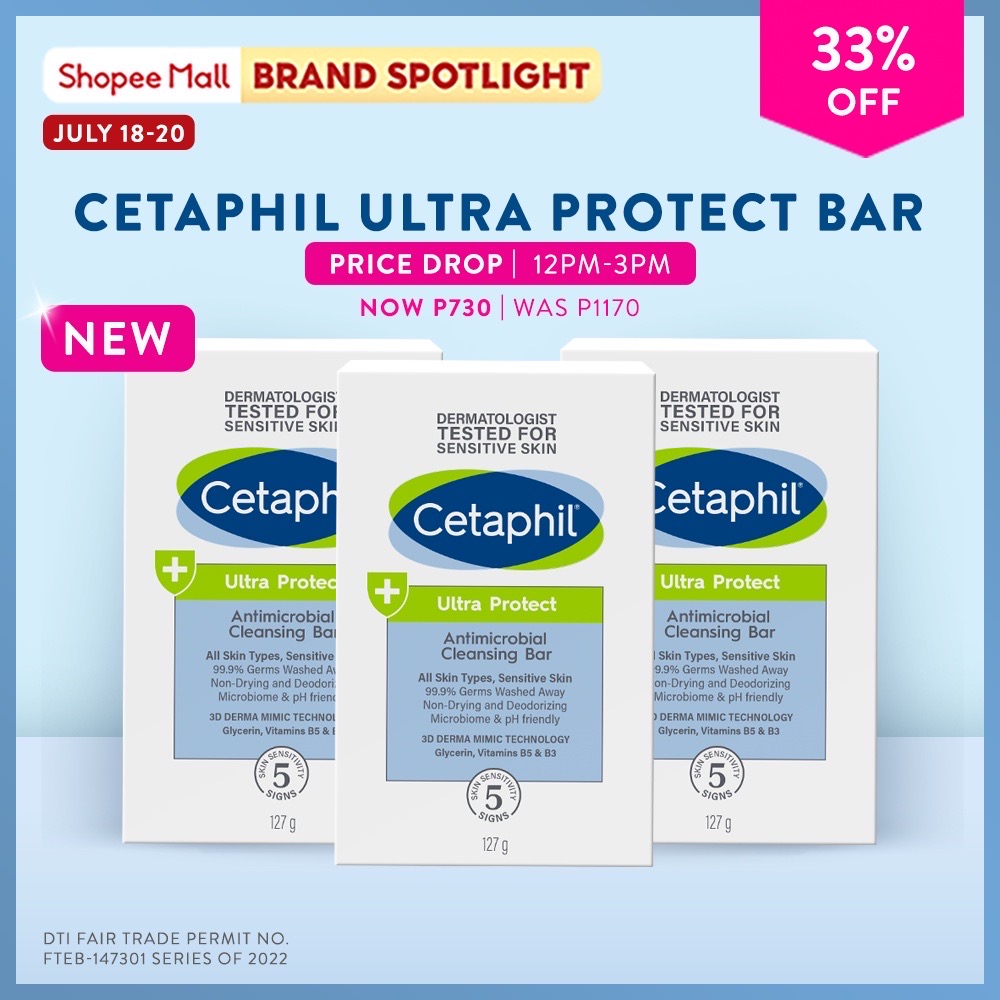 As part of the Cetaphil Brand Spotlight today, you can avail of the Buy 2 Take 1 Bundle (P780) up to 33% off. They also have a Cetaphil Cleanse and Hydrate Body Set (P499) you can avail for a complete Cetaphil routine that is best for dry, sensitive skin.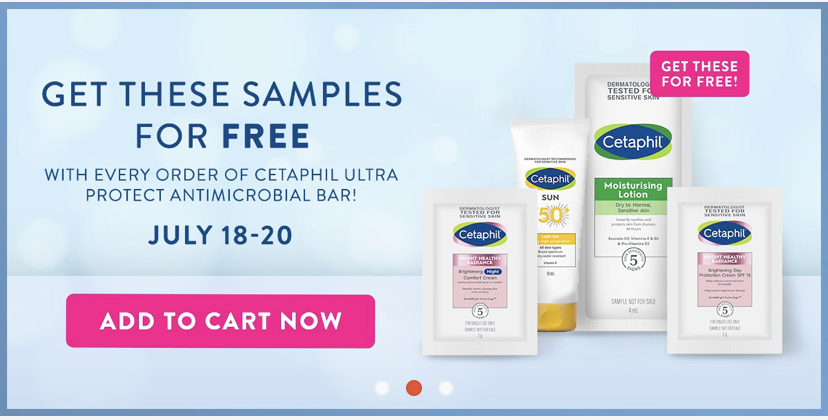 #BeUltraProtected now by visiting the Cetaphil Flagship Store in Shopee today. Download the Shopee app for free in case you haven't already from the App Store or Google Play.