Now that distance learning is about to be fully implemented, it pay to be ready at home to service all your printing needs. Hp has got some god candidates for ink-tank system models right at your fingertips through the convenience of Shopee: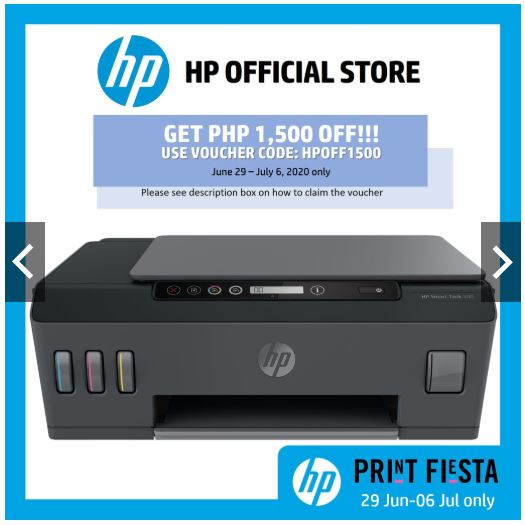 For just 7,950, HP has the Smart Tank 500 – an A4 Print Scan and Copy machine capable of delivering 22 pages per minute as their budget option.
HP also offers the Coral colored Smart Tank 519 which can connect wirelessly in addition to all the things that the 500 can do. You can't go wrong with choosing this one especially when you have a wireless connection anyway as it reduces cable clutter significantly. Get this model for only 9,295
Visit HP's Shopee Official Store to find more deals for other printer models.
Download the Shopee app for free from the App Store or Google Play.