Quaint doesn't really provide an accurate portrayal of the environment that is Flotsam and Jetsam.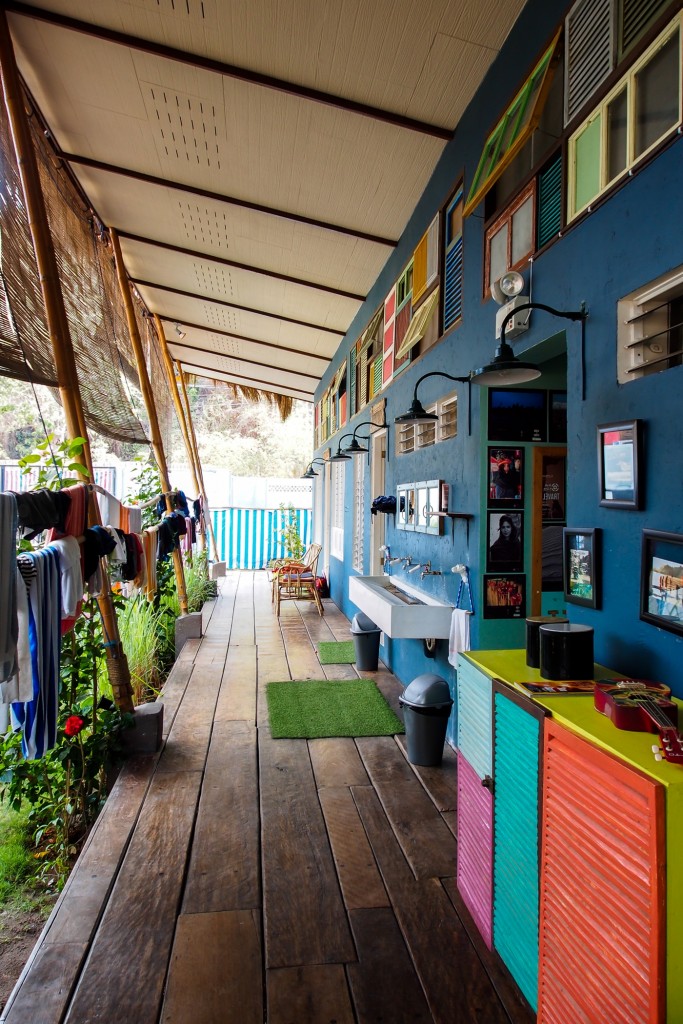 It comes across as some sort of secret, accessible from just along the national highway on one of its curves devoid of ostentatious signages to attract all manner of vacationers… purposefully done so as it caters to a particular demographic – that of the surfing community.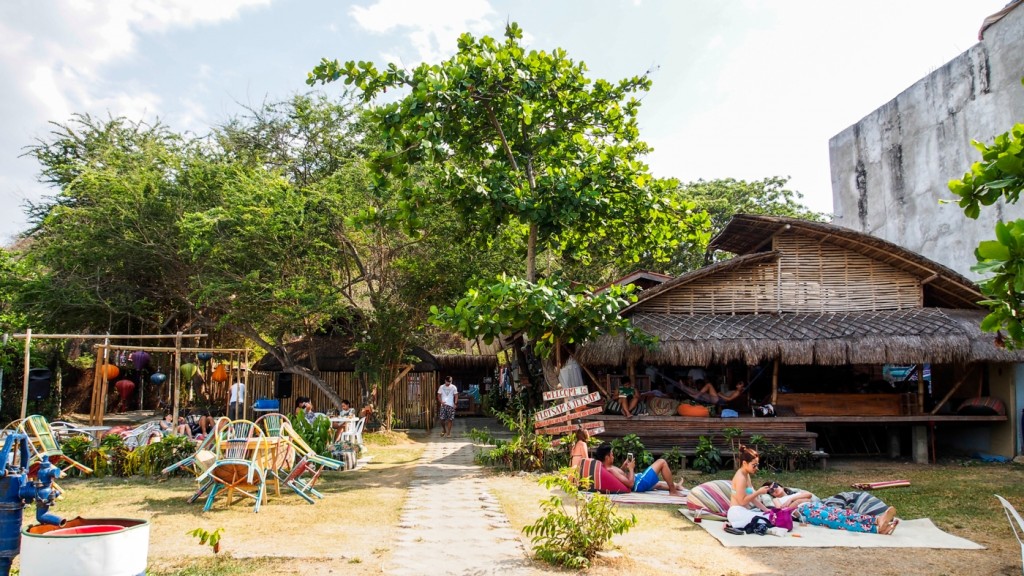 Unlike that of the typical hostel, this one is composed of multiple small structures and boundaries that are so cleverly arranged that it actually becomes a catalyst for human interaction.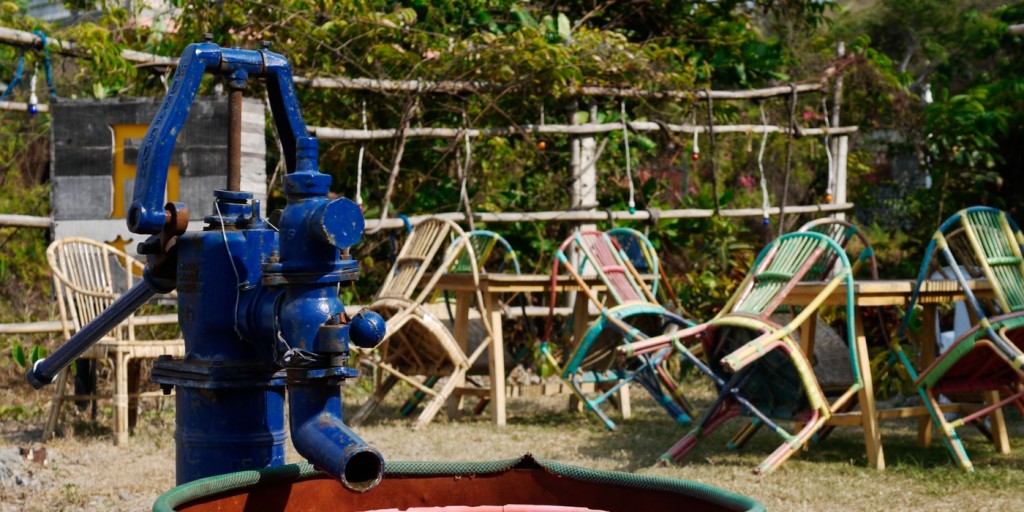 One would sooner find him/herself involved in a conversation with acquaintances thanks in part to the proximity that it puts the tenants in.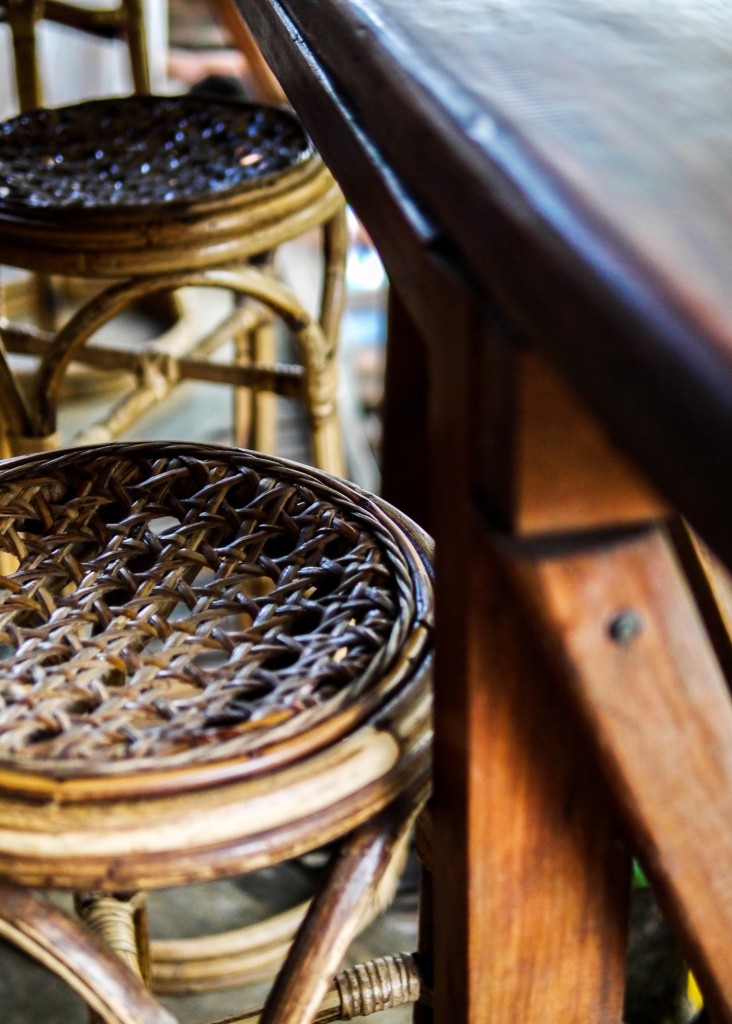 There is an abundance of wood whichever way you turn as most of the satellite structures, reception notwithstanding, are built from materials indigenous to the region.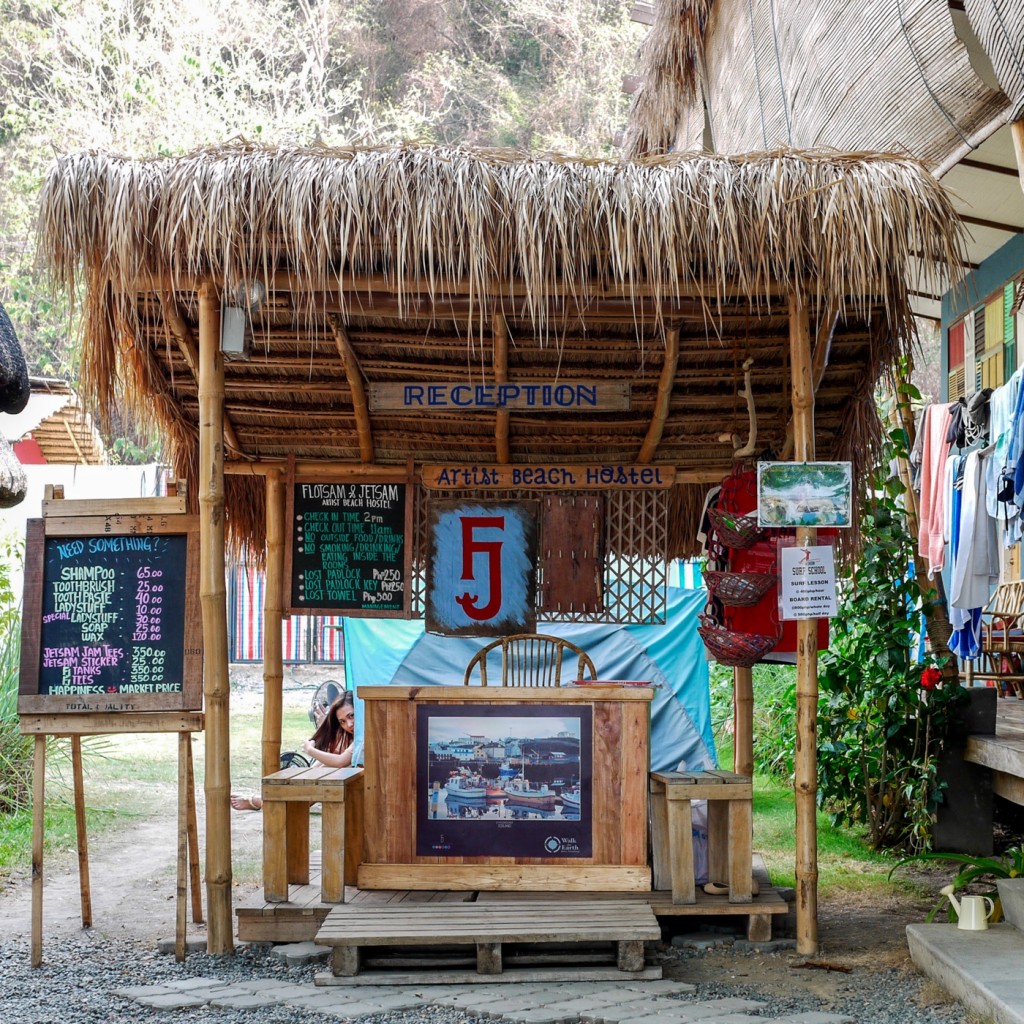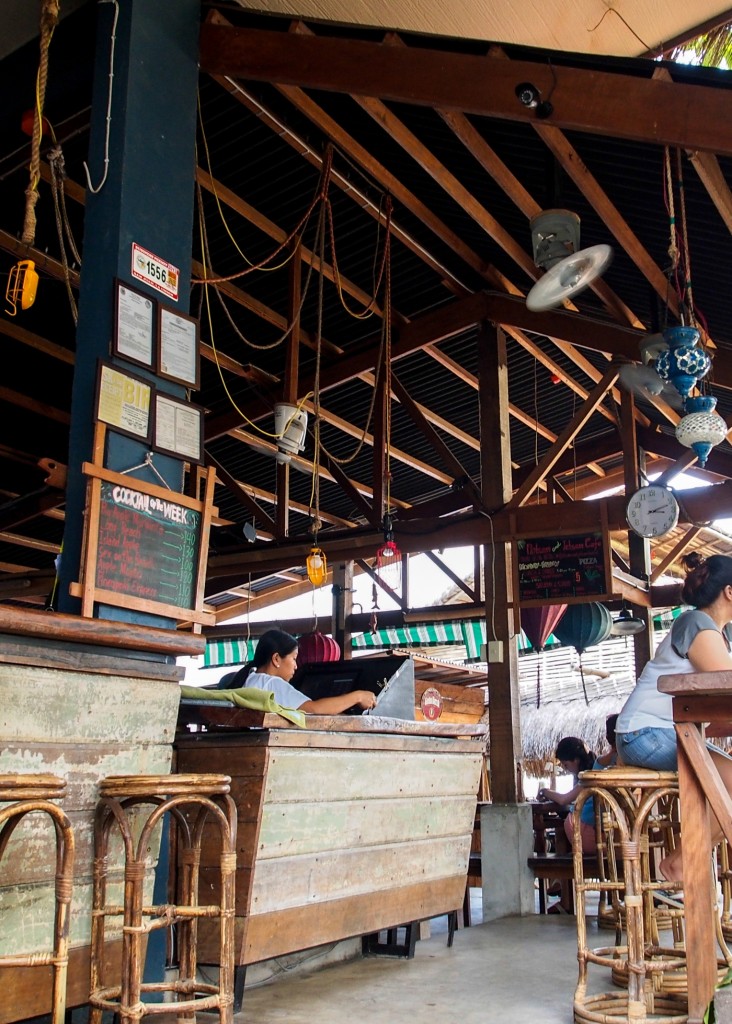 I daresay about ninety percent of the place is organic, and it helps, most especially in keeping the cool and effectively shaves off more than a few inches wherever walls are present. The flexibility of the final material even lends itself towards resilience in the face of inclement weather; something that has been tested already over its very young years of operation.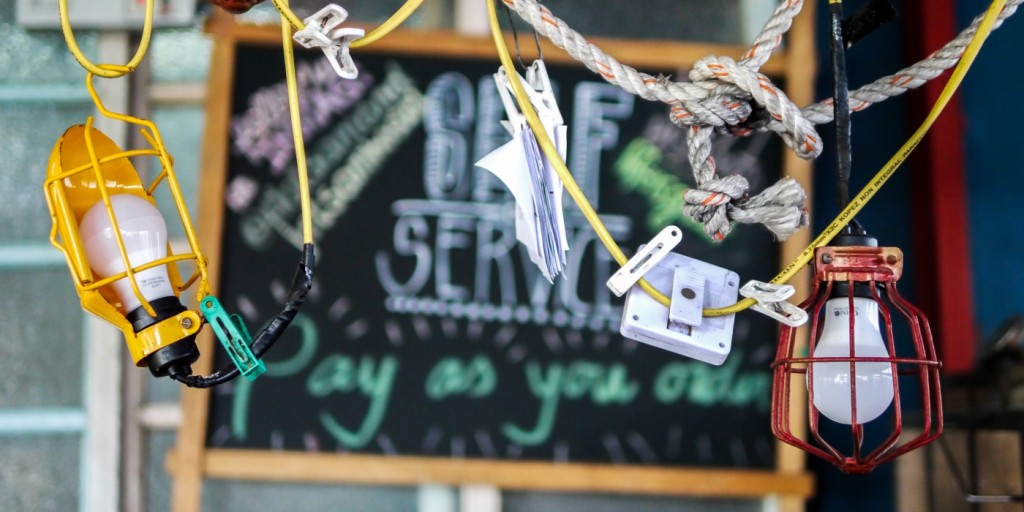 Numerous accessories permeate the space, on the shelves, on the walls, and hanging about the ceilings, not one without its own influence on the colors that brightly contrast with the wood and pre-dominant blue of the main structure.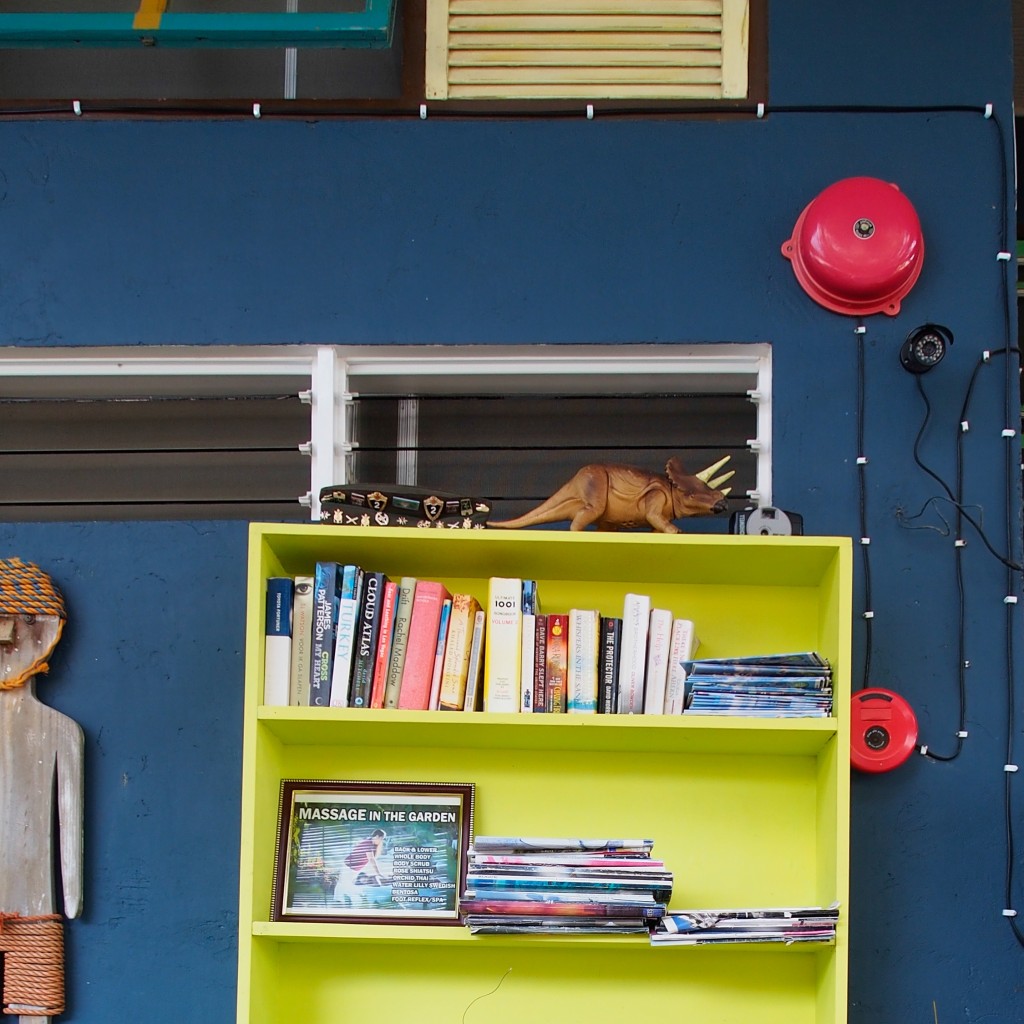 Most of which can be interacted upon, some even inviting guests to do so.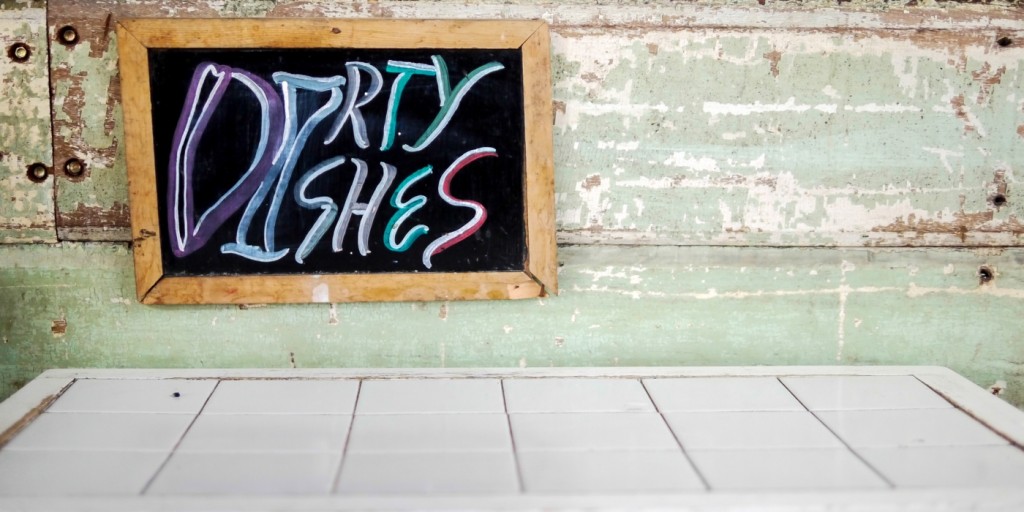 Chalkboard graphics make for the bulk of way-finding effects contributing that much more to the "put-together" look and artistic influence Flotsam and Jetsam exudes. As seen below letting beach-goers know of the status the sea is in at the moment… especially useful when looking out for swells!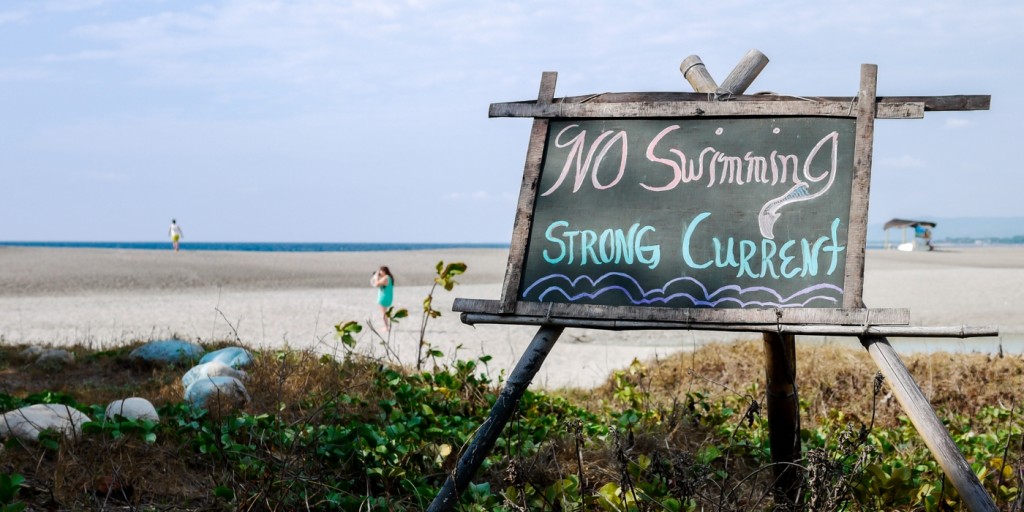 It truly lives up to its moniker – Artist Beach Hostel and promotes activity over rest or rather a certain level of ease that one would be hard pressed to find anywhere within any city.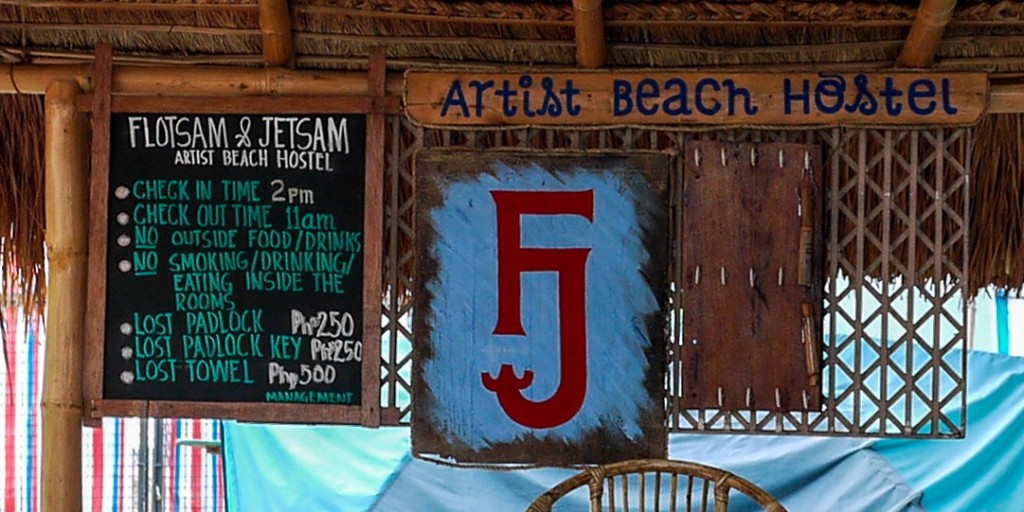 We popped in for some refreshments as we were within the area during the holy week break at the invitation of our classmate and dear friend, one of the "imaginators" of the Flotsam and Jetsam Artist Hostel, Carla.
They're having this Jazz night tomorrow, should you be looking for some out-of-town activity. An addition to their themed jamming sessions held on select weekends. Be sure to drop by as it will be another one-of-a-kind showcase!