Skincare products and oral care products are used up quickly because of daily use. It's a good idea then, to stock up on these products on days when there are big discounts like the Johnson & Johnson PH's Super Brand Day on Sep 20-22.
The company houses several brands, making it a convenient one stop shop for the whole family's toiletries. Their products are well-known for their efficacy, backed by science, and "trusted by healthcare professional and experts". We use a lot of their products at home so I'd like to share a few of our favorites:
Discover the Science of Gentle
Johnson's baby products are gentle on the skin, perfect for newborns like the Johnson's Bath Cotton Touch 200ml (P204) which comes with a free 50ml Baby Oil. That's not to say that adults can't use Johnson's too; the Johnson's Milk+Rice Bath 200ml (P134) has a creamy, nourishing formula and comes with a free 50g Baby Powder Classic.
Discover the Soothing Science of Oats
Aveeno's key ingredient is oats, specifically "Prebiotic Oat". You can learn more about it on their website, but from what I understand is that this oat is good news for the skin's natural barrier and makes their products very moisturizing. My baby and I experienced this with the Aveeno Baby Daily Moisture Wash & Shampoo 236ml (P301) and the Aveeno Skin Relief Moisturizing Lotion 354ml (P760) respectively. In deciding whether it's okay for your baby or not, there's the smaller-sized Daily Moisture Wash & Shampoo 100ml (P137).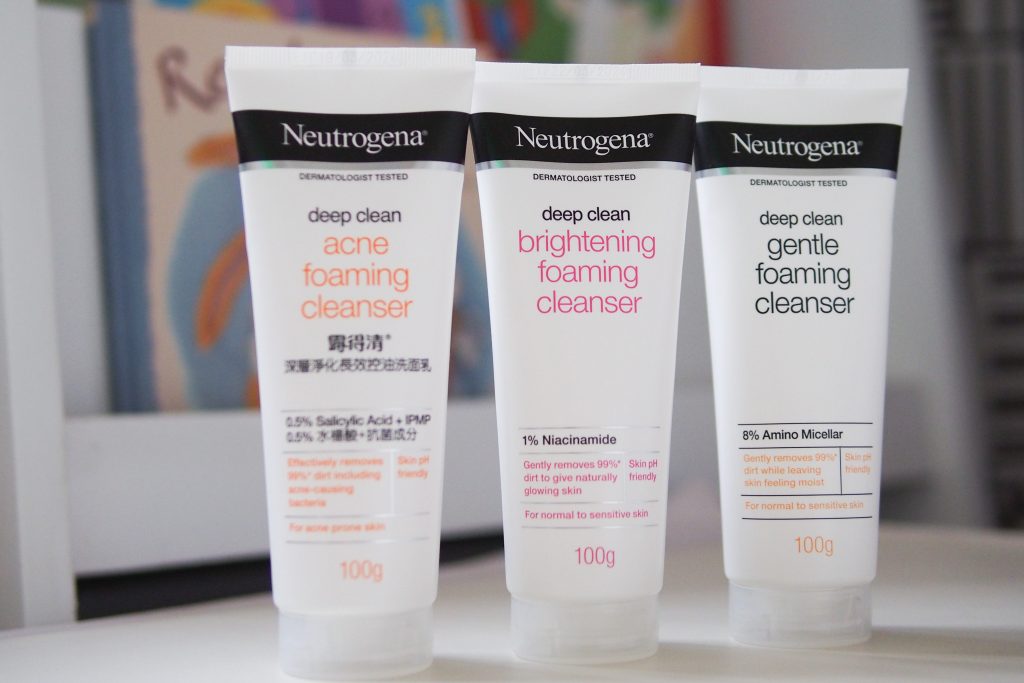 Discover the Science for Every Skin
Neutrogena has long been marketed as "recommended by dermatologists" and their cleansers have a reputation for being effective. Their Deep Clean Foaming line is said to "gently remove 99% dirt" with different variants for different skin concerns. The Neutrogena Deep Clean Brightening Foaming Cleanser 100g (P227) uses Niacinamide to reveal glowing skin while the Neutrogena Deep Clean Acne Foaming Cleanser 100g (P227) uses salicylic acid and IPMP to deal with acne-causing bacteria. The Neutrogena Deep Clean Gentle Foaming Cleanser 100g (P200) is recommended for sensitive skin and uses Amino Micellar to preventing damaging the skin barrier.
Discover the Science of Healthy Mouth
Listerine has been recommended to be used even with daily brushing, to reach all parts of the mouth since it is a mouthwash. The Listerine Total Care Zero Mouthwash 500ml (P305) provides 6 benefits to the user, including freshening the breath and killing 99.9% of germs. Since it is zero alcohol, it makes use of Eucalyptol, Thymol, and Methyl Salicylate, and Menthol to provide a powerful clean. What I like about Listerine is that it has a cap that is "child resistant", even if there's still some time before my child can reach the sink.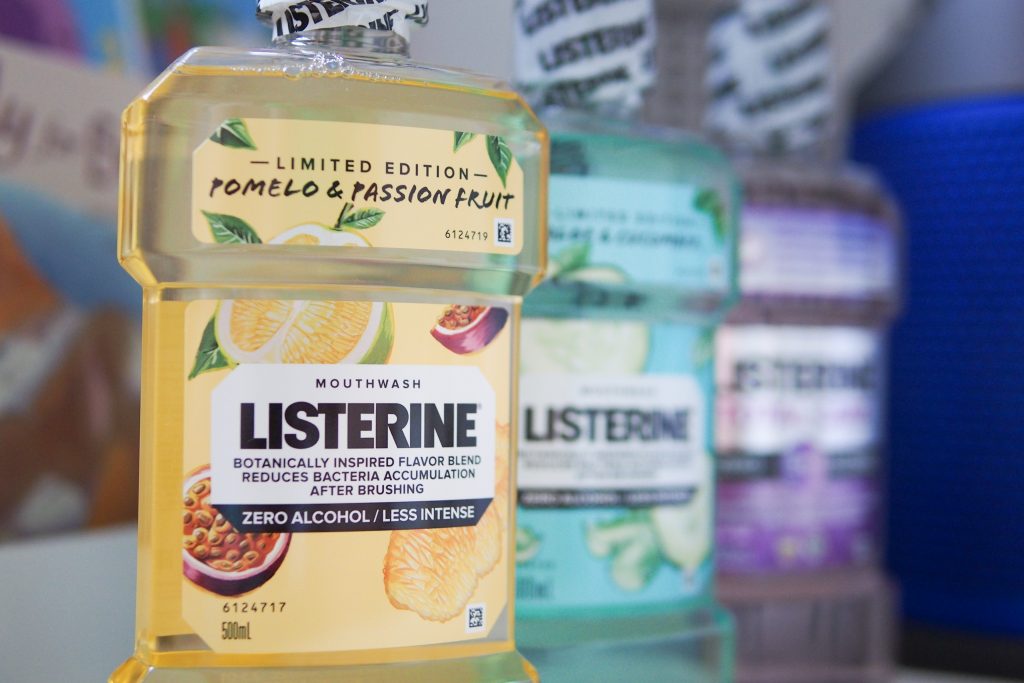 There are limited edition flavors of Listerine out right now; I have the Listerine Pomelo & Passionfruit Mouthwash 250ml (P127) and the Listerine Aloe & Cucumber Mouthwash 500ml (P209). These will provided a different taste especially for those who do not like the taste of the original Listerine variants.
Skin Loves Science
"A unique concept, positioned to help improve personal health by delivering products and meaningful solutions to consumers that are rooted in science & endorsed by professionals."
Johnson & Johnson PH continues to provide products from their brands that are science-based and recommended by healthcare professionals. For 3 days on Sep20-22, avail of exclusive #SkinLovesScience deals up to 50% off . You can also sign-up for the Johnson & Johnson PH x Shopee Brand Membership Program, "Happy & Healthy Circle" to get 500 bonus points with no purchase required! Just visit their official store at Shopee.
Download the Shopee app for free in case you haven't already from the App Store or Google Play.