Colgate has been a household name for toothpastes and tooth care for as long as I've lived and their dedication to that end has only intensified over the years. To this effect, a pair of limited edition releases are coming to us from the trusted brand in the form of a Spicy Fresh Toothpaste in concert with a Peppermint Fresh Mouthwash both available to everyone easily thru Shopee.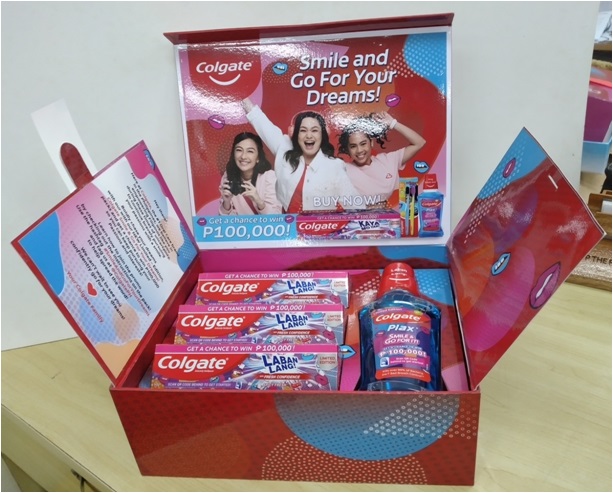 Colgate has been a good staple in our household. There's just something in their formulation that makes it easier to work on the teeth and keep the mouth feeling fresh. This Spicy Fresh, Fresh Confidence variant has a different, much more effective feeling, flavor from their normal Fresh Confidence Variant offering. The Peppermint Fresh Mouthwash is a definite win and the lingering peppermint feel definitely induces confidence even through a mask nowadays.
As an added treat, whenever you purchase either of the two, you're given a chance to win for yourself up to 100,000 pesos worth of Sodexho Gift Certifcates. Entries would be via serial numbers within the product packaging… even the entry procedure for this promo you can find on the box/label itself.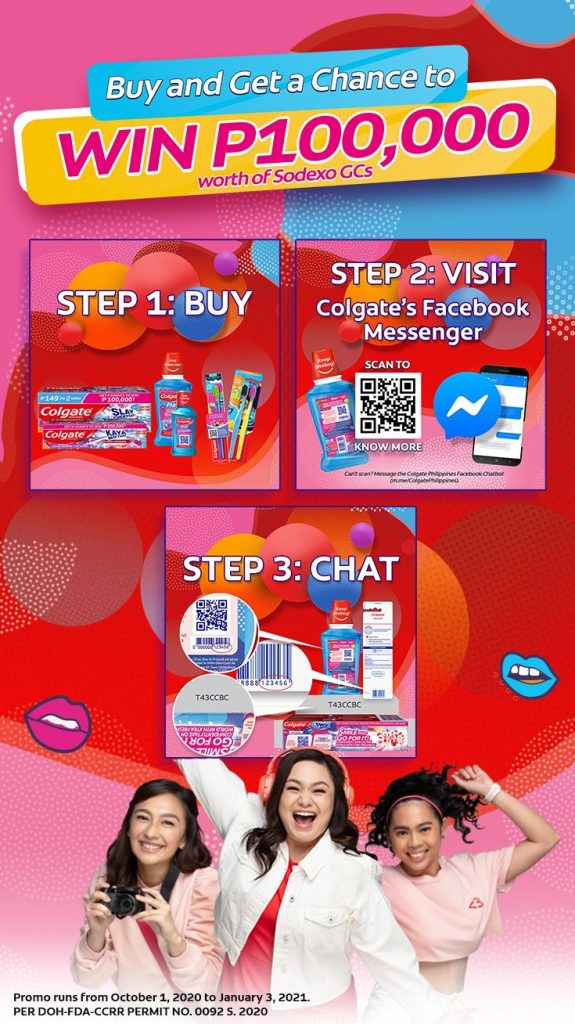 Colgate is running the raffle using the hashtag #SmileAndGoForYourDreams which is very apt for today's trying times and pushes everyone to pursue and chase down dreams with a great smile.
Use the following links to get your own set of limited edition toothpaste and mouthwash shipped to your doorstep via Shopee:
Colgate LE Spicy Fresh Toothpaste 60g