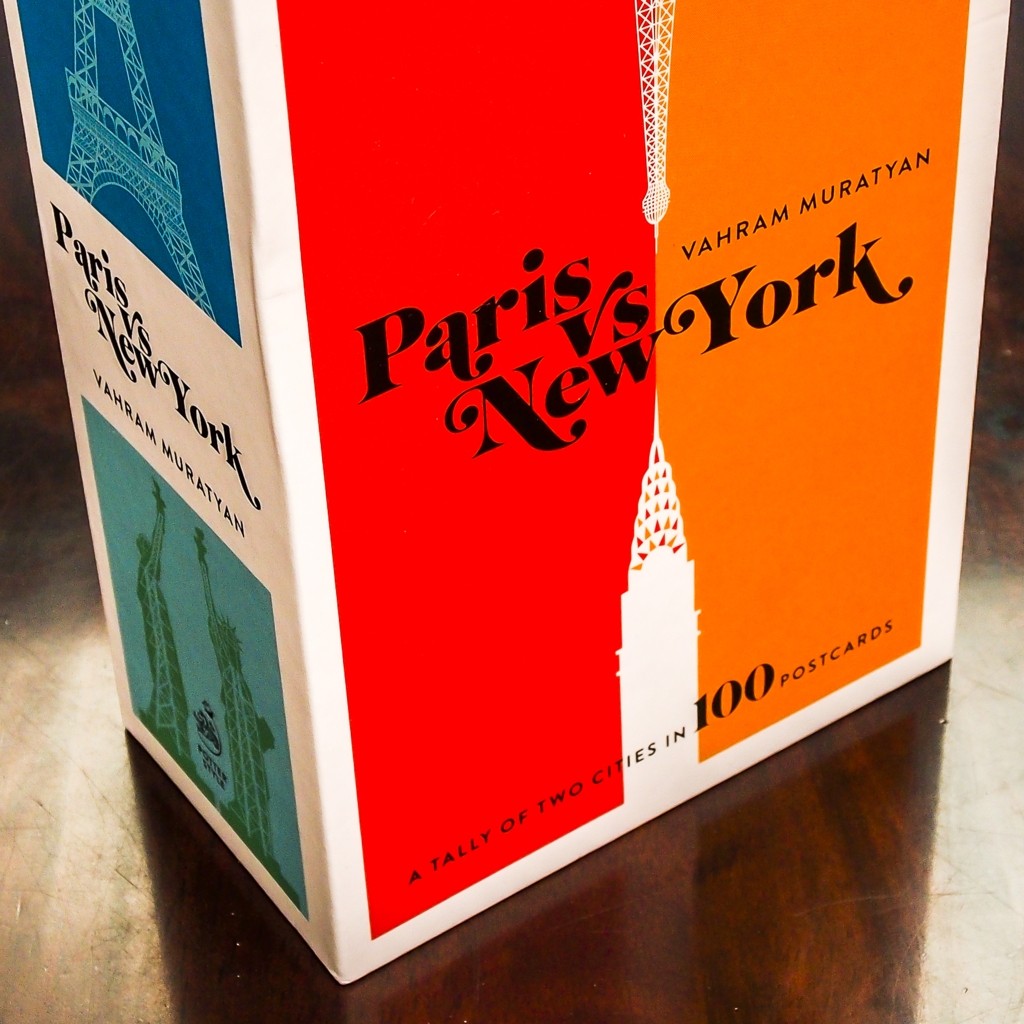 Paris Vs New York contains 50 images in sets of 2 (one to share and the other to keep)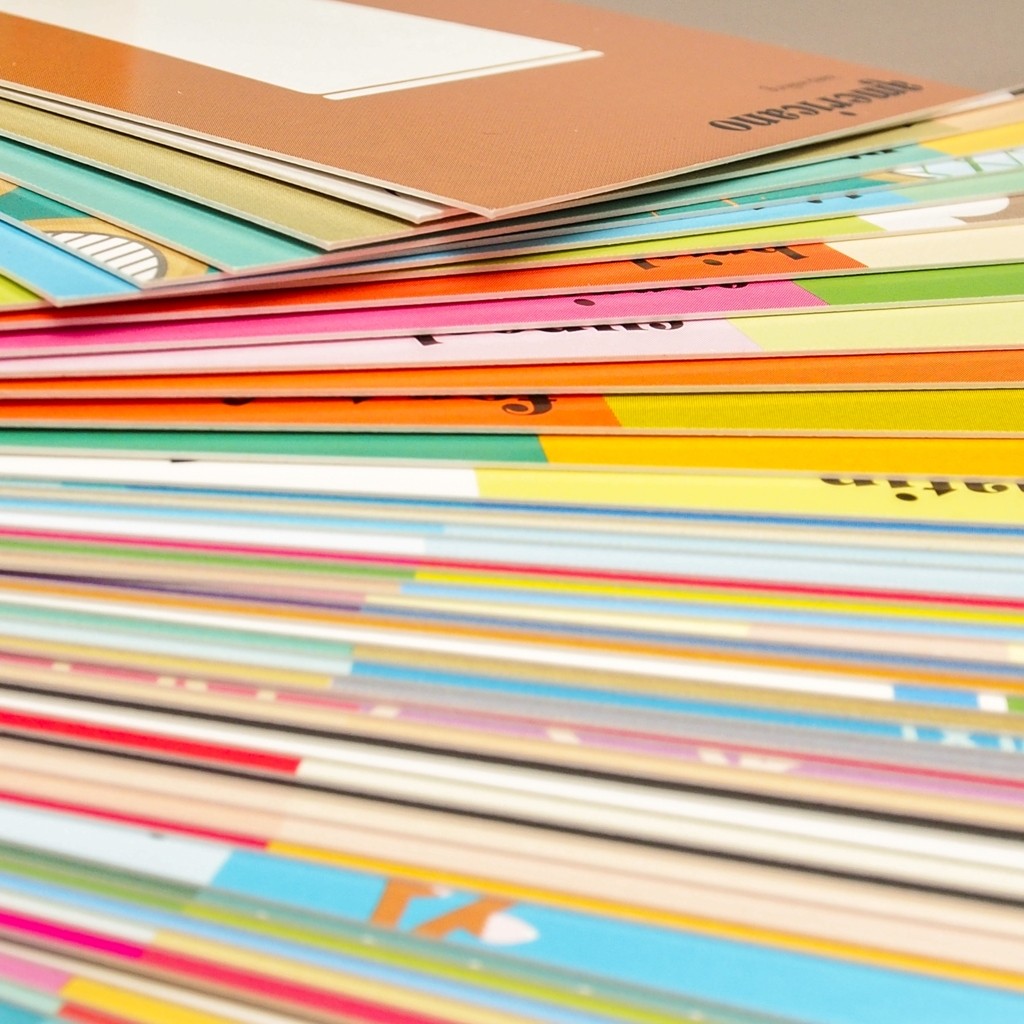 Copyright Vahram Muratyan based on the book: Paris versus New York: A Tally of Two Cities.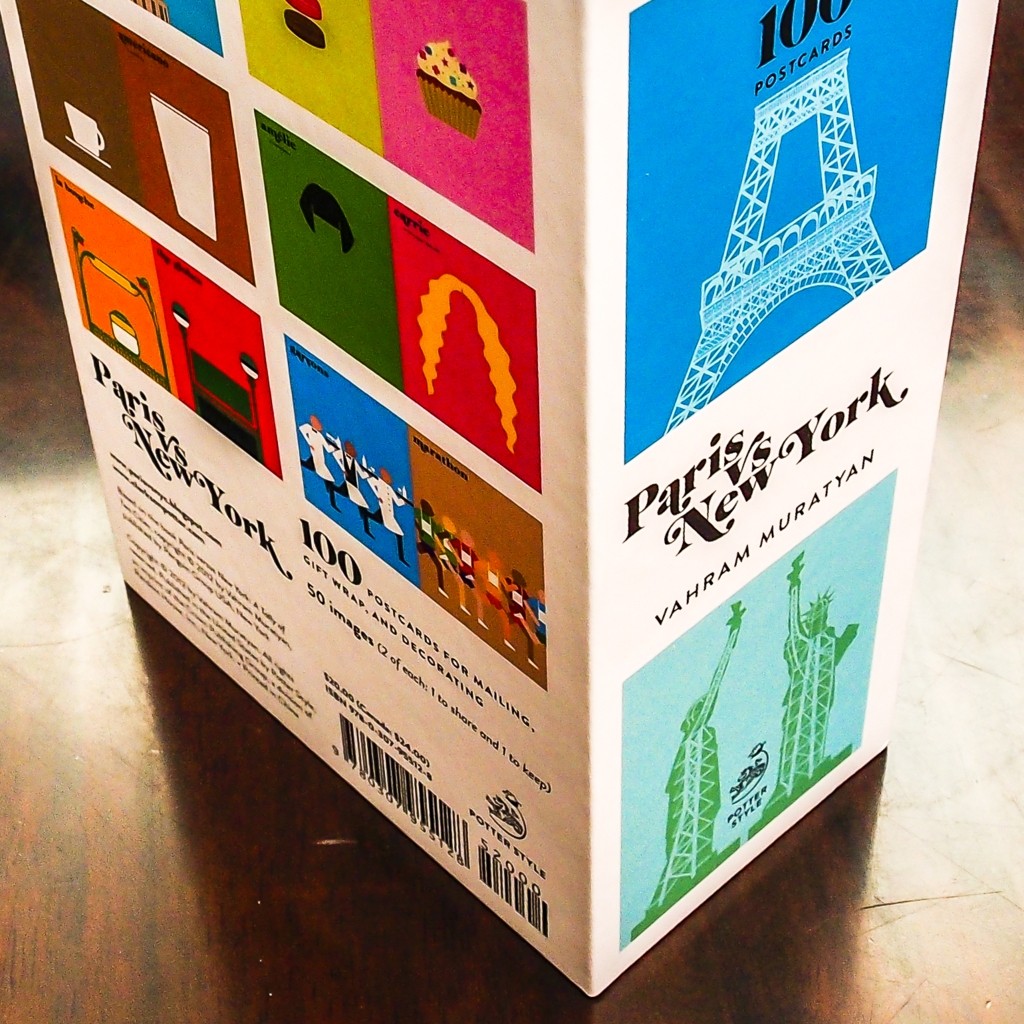 ISBN 978-0-307-95512-8
It was during one of my rounds at the south when Katsy caught wind of the presence of a single copy in a specific bookstore through none other than Twitter. A splendid display of variations between the two cities rendered in clever vector art with solid colors is what you'll find inside the book-shaped-box. The creative presentation of the various subjects make for an almost Pictionary-esque experience prior to reading off the identifier and description at the top of either side of the postcard. With post being its primary use, its good that all the designs come in a pair so that you can send them out without losing a copy for your own. Its a good source of inspiration and/or brain exercise for alternative interpretation.