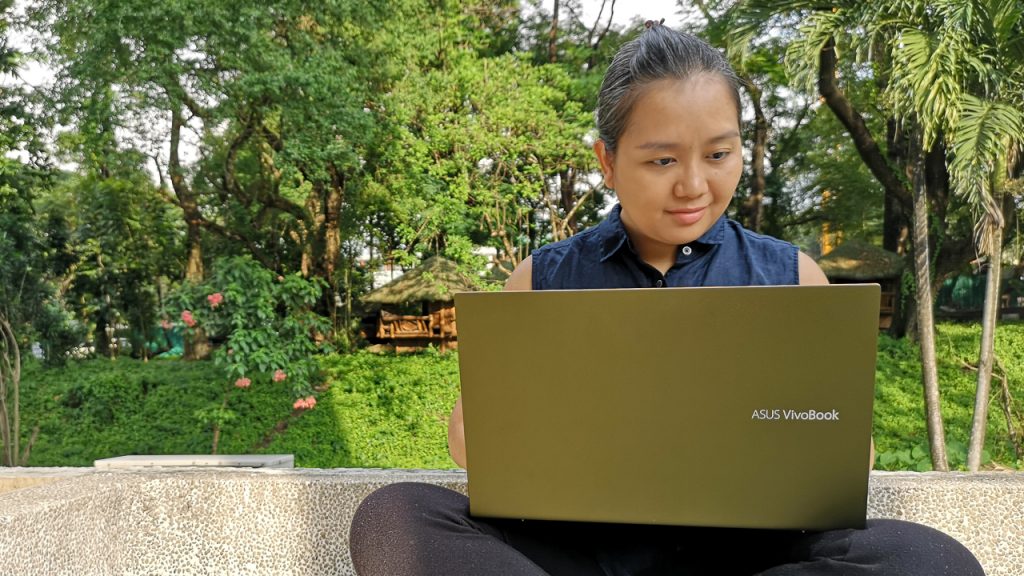 Question: What comes in Moss Green and is poised to take my attention off of the Asus' Zenbook lineup? The answer is the new 2019 refreshed Asus Vivobook S15. The one I have is in Moss Green that has an orange accent lining the edges going all around the screen… which also happens to be the hind legs of the laptop with the "ergo-lift" tech. The orange and this particular shade of moss green (which actually can pass off as gold in certain angles and lighting) complement each other really nicely which makes it even more premium looking than it's poised to be.
The price of this particular Vivobook model which has an 8th Gen Intel Core i7 and an Nvidia MX250 is P59,995, not something you'd call affordable initially but considering the specification and the nice colors available, this SKU is already comparable to some of the higher tier models out there.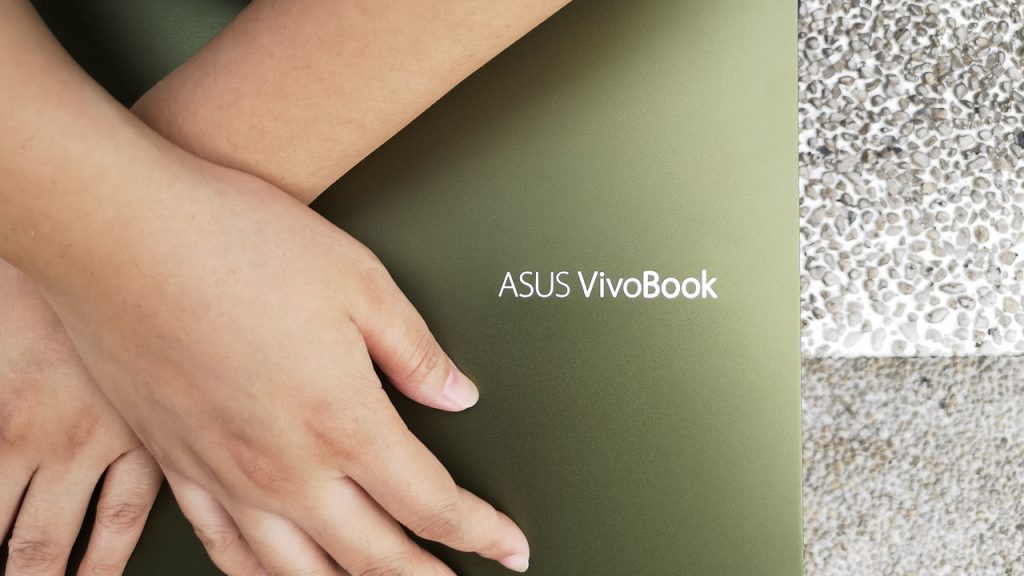 One of the reasons why the Vivobook might edge out the competition comes from it being a true entertainment platform – the 15.6″ screen with the "nano-edge" display is certainly very immersive and ideal in situations where one might be sharing the latest trending video among the barkada. The integrated Harman / Kardon speakers make all the series binge-ing sessions all the better with enough volume and significant detail to fill out the room and drown out idle chatter particularly those that are in no way related to the scene.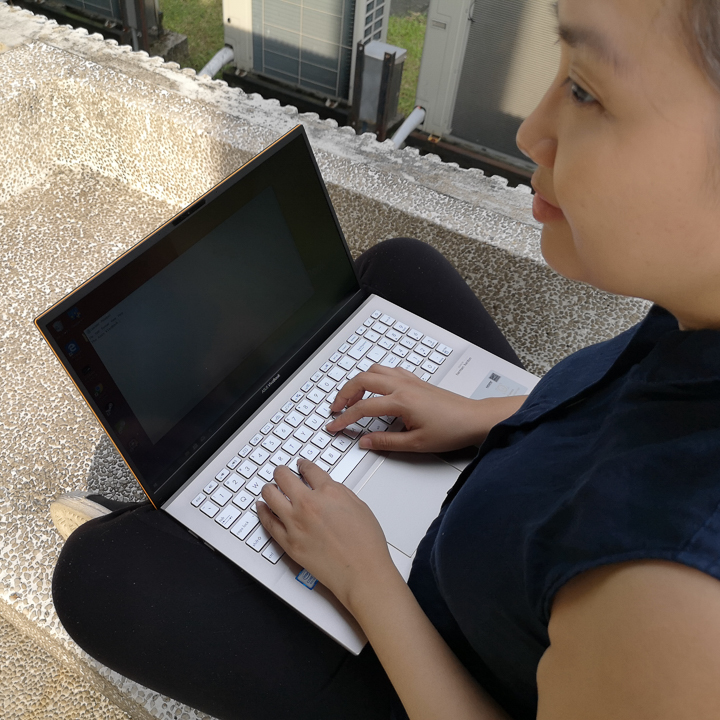 It also comes with an infrared camera that enables Windows Hello face unlock which is a perfect security and login option especially when I have to work outside. Even at home, it keeps curious people from the work I'm doing (or the Kdrama I'm watching and trying to hide from my husband) and it opens up in no time at all once I return and open up the lid. A very fluid and hassle free experience unlike having to punch in a code. Sort of like how it is with most mobile phones now.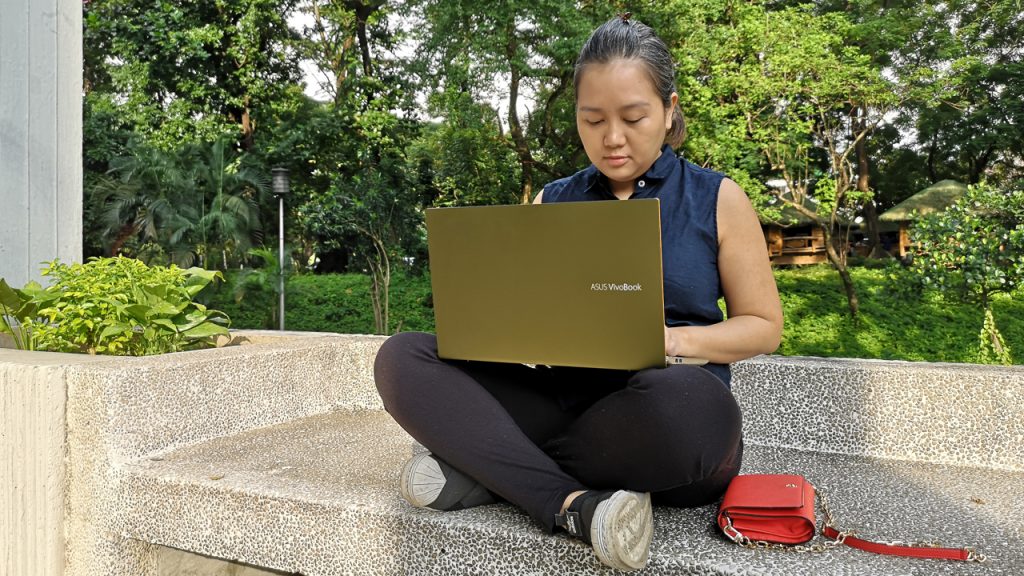 Another highlight feature is the backlit keyboard which makes working at night or even in dimly lit areas easy and with less fiddling around especially when it comes to the side keys next to the number pad. This is really handy for when I don't want to wake up our baby at night with all the bright lights.
The Vivobook S15 certainly has some weight to it, having come from a Zenbook perspective. But carrying it around with its nice metallic color essentially adds to the whole ensemble and acts as either a focal point / accent accessory. After all, moss green is quite the trending color these days. One can only imagine if all of these colorways were exchangeable or if you can customize them, that would definitely be a huge plus.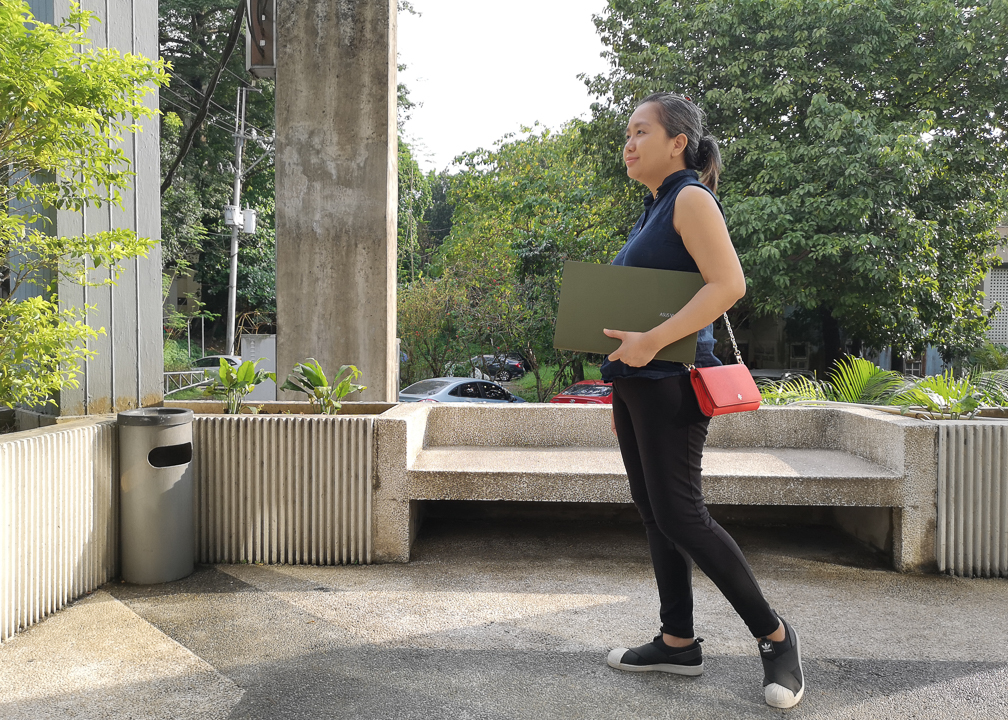 Overall, I'm quite liking the Vivobook S15. You don't get these amazing colorways in a different line so if you're looking for a fashionable laptop powerhouse, the Vivobook S15 is a great bet.