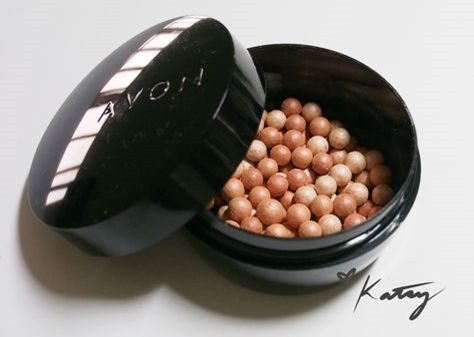 Hi guys!

This review of Avon Face Pearls has been in my drafts for a while now so I thought I'd finally sit down, finish, and publish it tonight. Before anything though, happy June everyone! It's the first of June which is my birth month so I have this internal countdown to my birthday running in my mind. I have to finish my birthday beauty wishlist already. It's amazing how the first half of 2014 is almost done. I feel like time flew really fast this year. Anyway, on to the review:
I have long wanted to get the Avon Face Pearls ever since I saw it in Avon's brochure. I was really curious about it as it looked like Guerlain's Meteorites and even though I haven't personally tried those as they're pretty expensive, I loved the thought of getting a potential dupe. I really wouldn't know though so I'm reviewing the Avon Face Pearls without any comparison. (NTS – Birthday wishlist #1: Try Guerlain Meteorites.)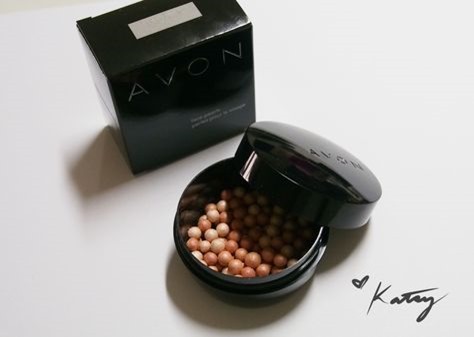 I got my Avon Face Pearls from a  BDJ Box earlier this year so you see, this review has been a LONG time coming. The pearls came in a black plastic tub that looked sleek enough but felt a bit bulky to carry around. It's not the type of blush that I'd bring out in my makeup bag. There, I just called it a blush because really, that is what it is for me – a blush-slash-highlighter but more of a blush.
The official product description reads like this:
Get that sun-kissed glow with the Avon Face Pearls! Three shades of matte and shimmer pressed powder pearls that blend together for a natural looking glow. This can be used as highlighter for the skin. It adds extra color on the cheeks or can be used all over the face to give the glow you desire.
Based on the description, you should be able to use the Face Pearls in three ways:
Highlighter
Blush
All-over Powder
Based on my experience, here is my assessment:
As a highlighter, the Face Pearls works its magic. It gives this pretty little sheen on my face without looking oily. I guess that's the blend of the matte and shimmer powders. To really appear as a highlighter though, I find that I have to use a darker shade of blush under or else it would just blend with the blush.
However, the Face Pearls works best as a blush for me. I honestly haven't been to the beach or pool this entire summer (yes, I know I've been deprived especially in this heat but we just can't find the time yet.. ) so I think my color is a bit lighter than usual. Right now, the Face Pearls shows up as a warm pinkish brown shade on my cheeks. Kind of contour-color like but the shimmer gets in the way so I end up looking cheeky. Perfect if you want to look a bit more youthful with chubby cheeks.
As an all-over powder though, this doesn't work for me at all. Believe me I tried because I wanted to really maximize the product but I end up too shimmery.
So with 2 out of 3 uses achieved for this multi-tasking product, I'm giving the Avon Face Pearls a thumbs up. Here's a close-up shot of the matte and shimmer pearls: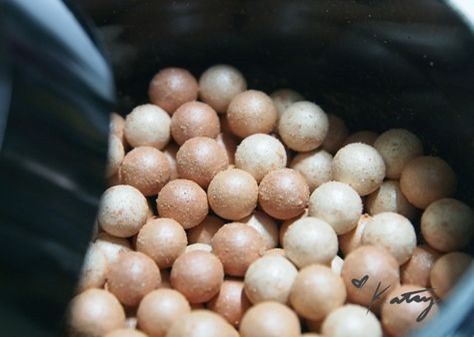 Swatched on my skin, it looks this pretty warm and glowing color: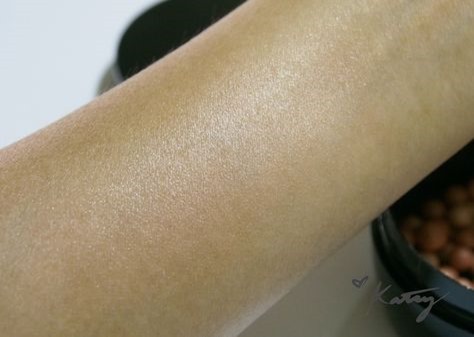 Here's a quick FOTD where I paired it with MAC's Mangrove from the MAC x Proenza Schouler collection. Pardon the eyebags though as I have taken to wearing just powder over my moisturizer with SPF in this hot, hot weather.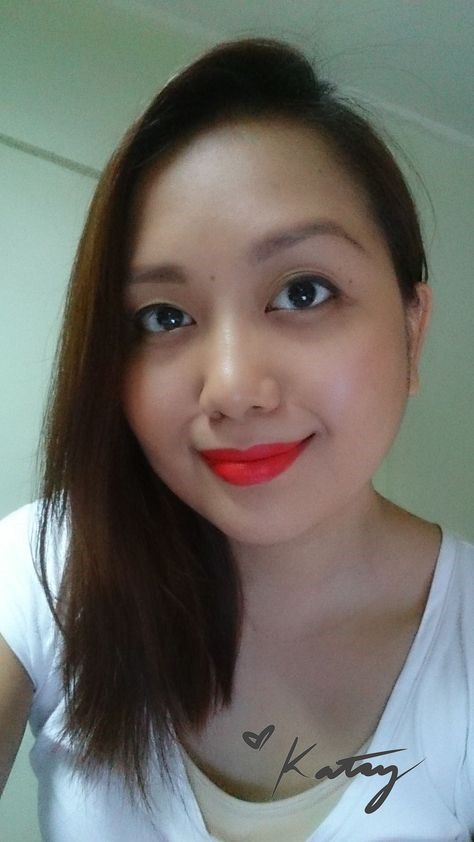 Regular price is P599 but the June 1-15 brochure has it on sale at P499 for 22g of product.
Overall, I like the Avon Face Pearls for that glowing summer look. It's a good quality product that would be a fun addition to your makeup kit. If you're looking for a highlighter-slash-blush multi-tasker, you can give this a try. The color that pops would depend on your skintone but I think this would suit a lot of light-medium ones. It can also work on darker skintones but maybe only as a highlighter.
Cheers everyone and celebrate what's left of summer for me!