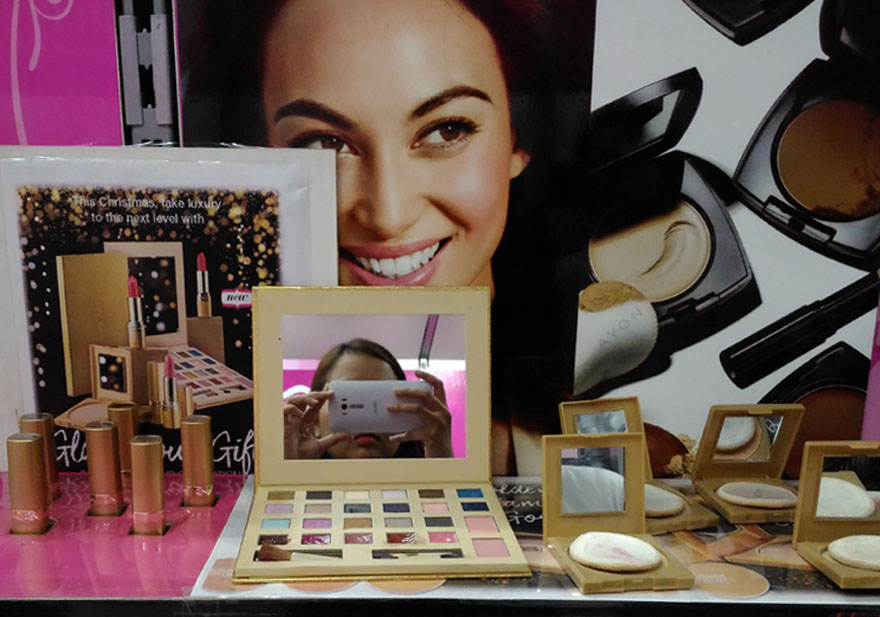 Holiday Makeup Collection Alert! Avon Philippines is coming out with ultra glamorous makeup this December 2015 – the Avon 24K Gold Makeup Collection. When I first saw the announcement, I got really excited as I always look forward to new releases from Avon. Whether it's for Avon Makeup Collection or Avon Simply Pretty, Avon Color is quality makeup that's easy on the budget. I've been gifting family and friends with Avon lipsticks for the past years. 🙂
The makeup collection comes with "Golden, Glamorous, Gorgeous" packaging for the Avon 24K Gold Ideal Oil Control Pressed Powder (my staple pressed powder of which I still have 2 back-ups that I bought), a lovely all-in-one Avon 24K Gold Medium Palette, and of course, my personal favorite – the Avon 24K Gold Ultra Color Lipsticks.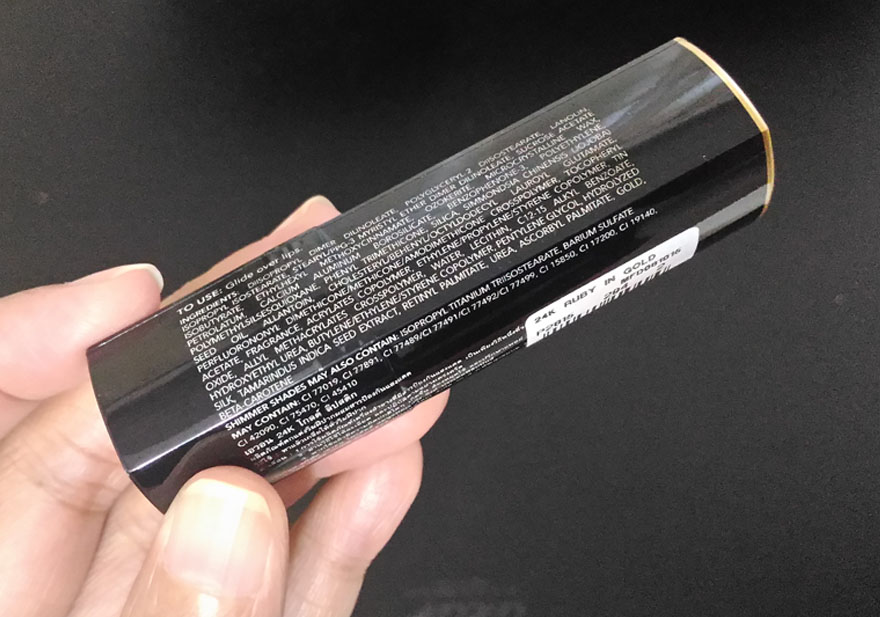 If you look at the ingredients closely, there's GOLD on the list and I was able to swatch all 6 new shades of Avon 24K Gold – Ruby in Gold, Tangerine, Red, Golden Rose, Pink, and Carnation. At first I thought that Carnation is a repromote of the classic Avon Ultra Color Lipstick in Carnation but after swatching, the 24K Carnation appears cooler than the original.
The swatches below are 3 swipes each. The most pigmented are the ones on the right while the three on the left come out sheer. They all have the prettiest gold shimmer that I think would be perfect for the holidays. I still have to wear them on the lips so this post is a lipstick guide for now.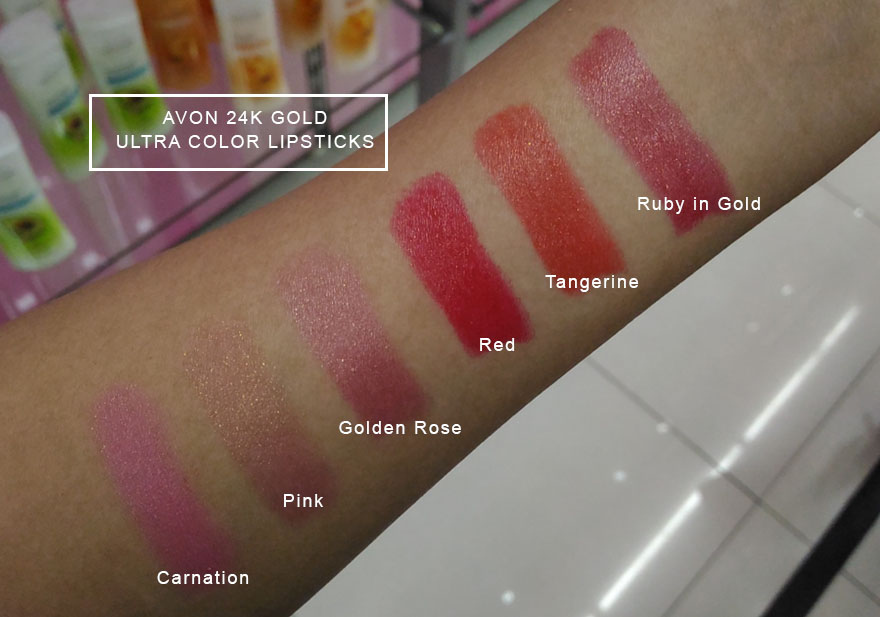 From the swatches alone, my top 3 picks would be Ruby in Gold, Red, and Golden Rose. 🙂 What about you? Are you looking forward to this collection? I'm curious to know which one is Angel Locsin's fave. 🙂