BDJ Boxes have always been on my radar – they offer a great range of products that you get to try for less than 50% of the total box cost. These boxes are expertly curated and the BDJ Team have always put out amazing boxes one after the other. For this post, I am unboxing their BDJ Elite Box collaboration with Colour Cosmetics.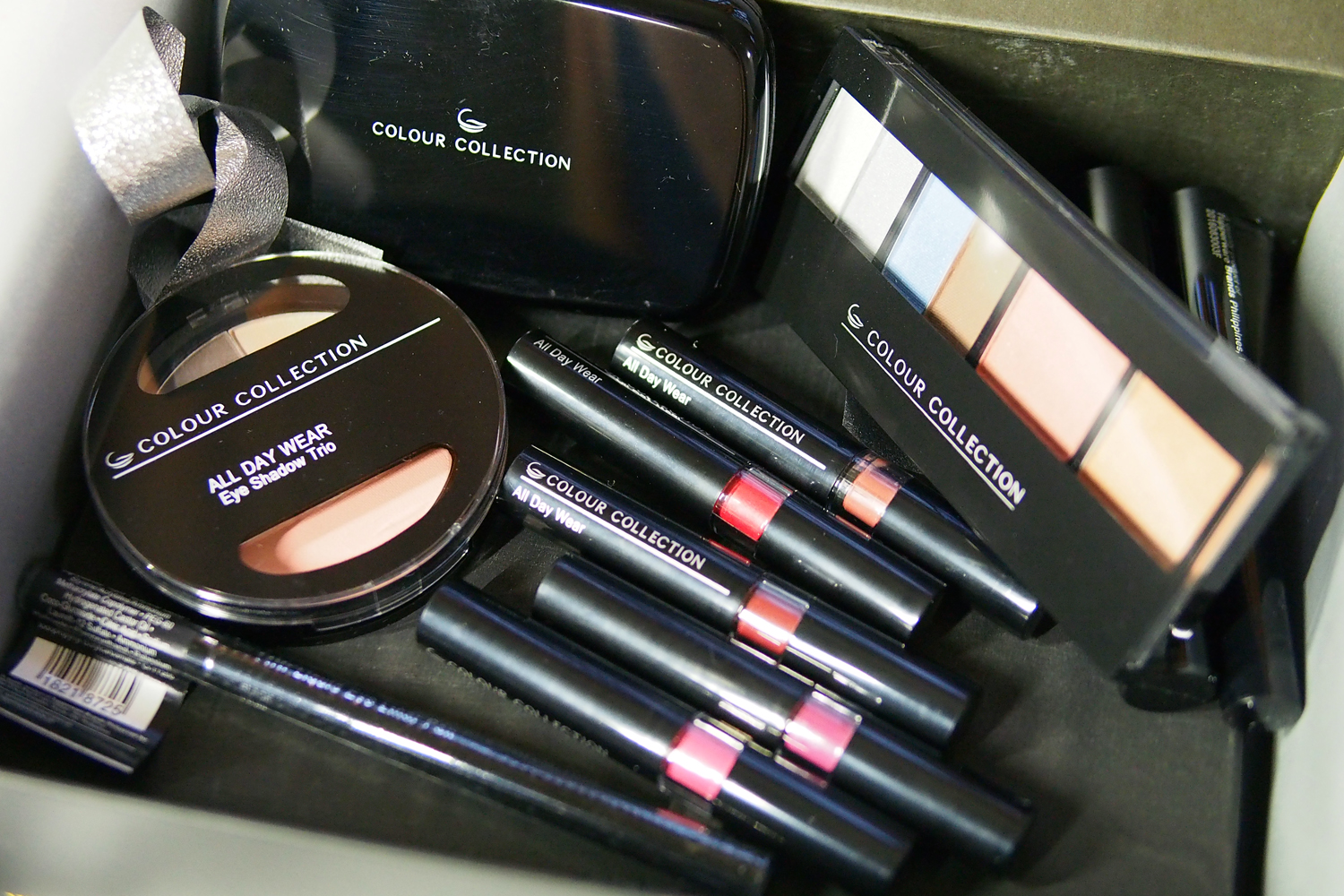 For only P1,480, you get 12 full-sized Colour Collection makeup products that total over P4,000 when purchased individually. If you haven't tried the brand's products yet, this is the perfect box to get because of the amazing deal.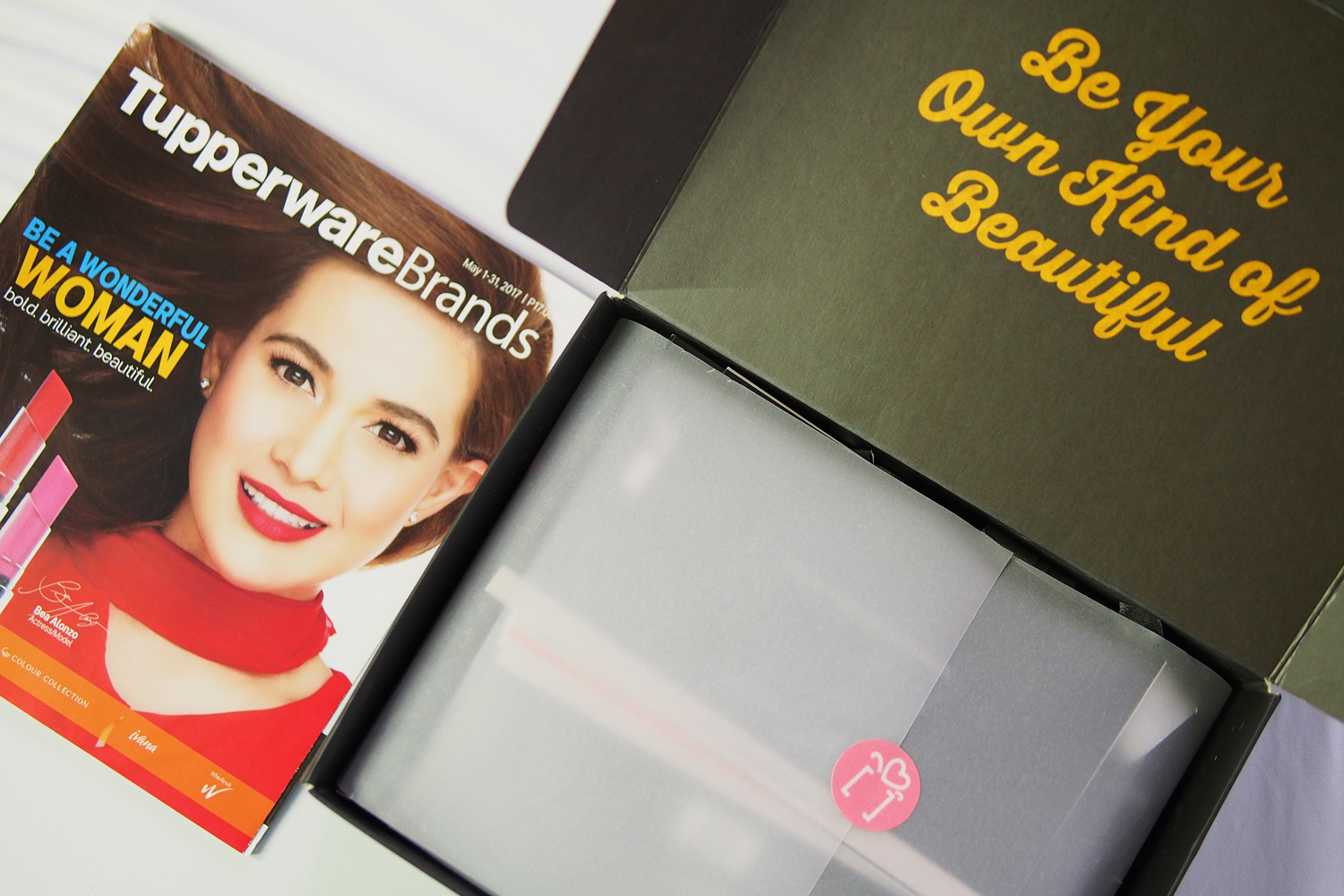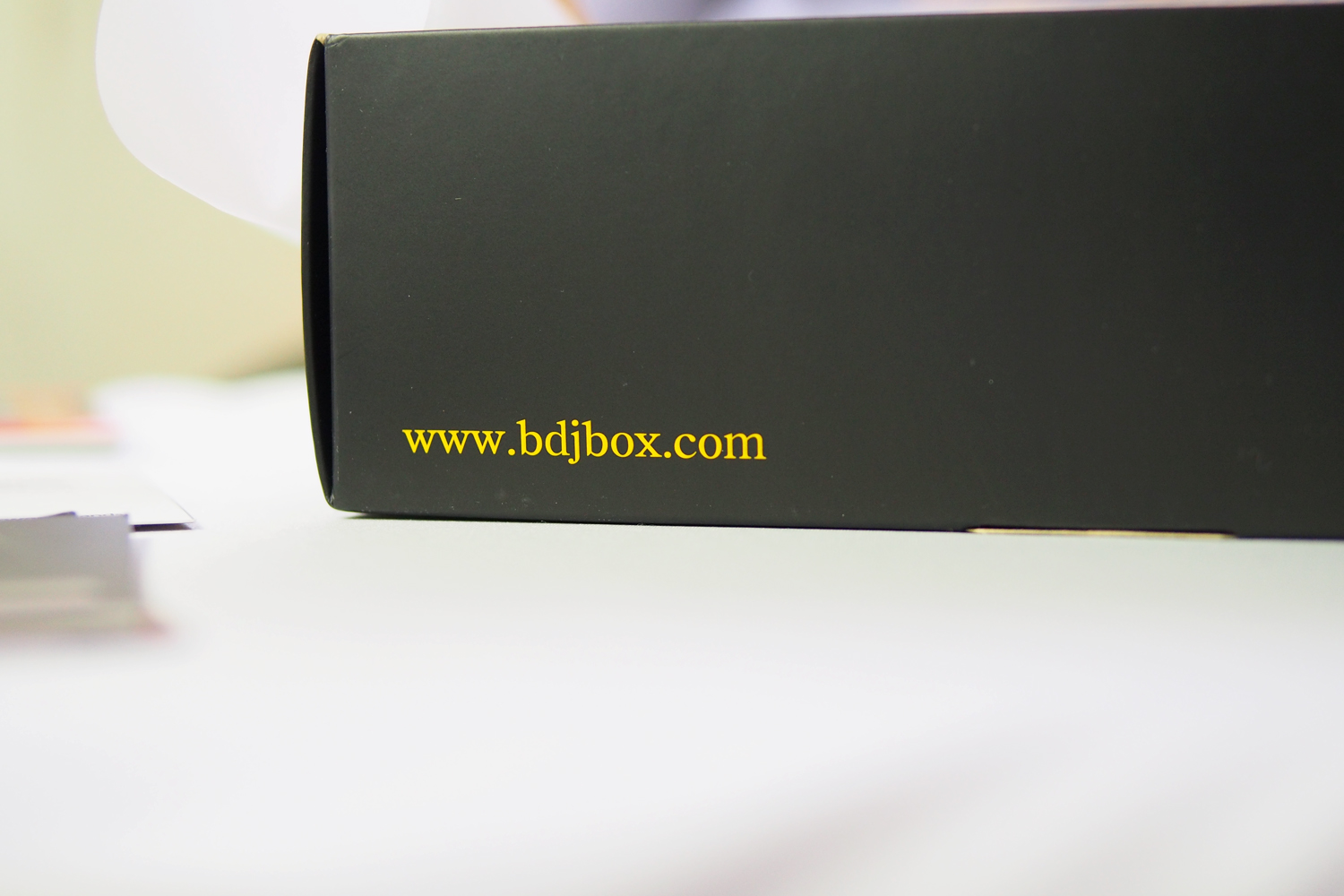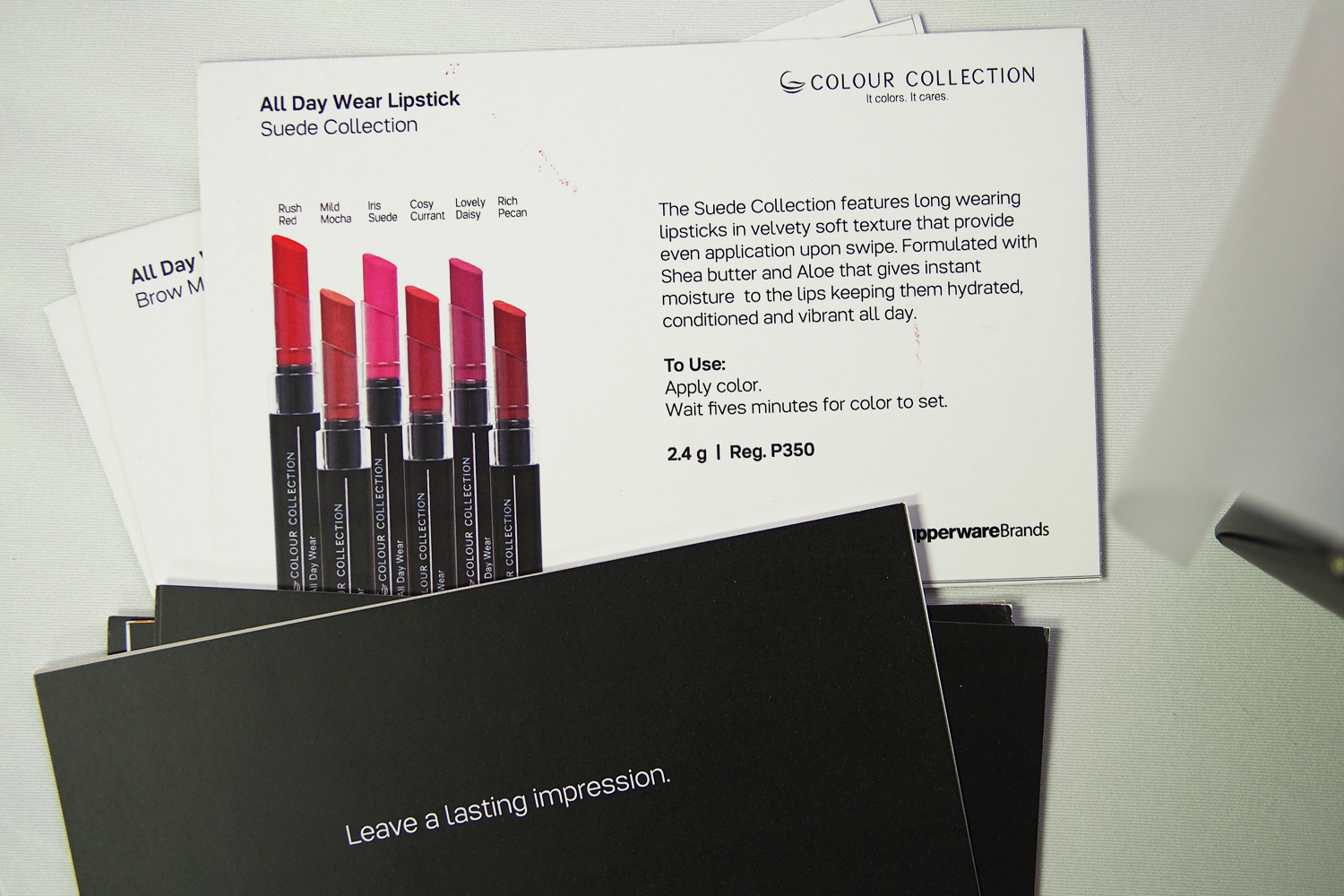 Now Colour Collection is the makeup brand from Tupperware brands. I actually didn't know that Tupperware had beauty products because I'm more familiar with the brand's storage products. But if Colour Collection is anything like their popular storage items which are reliable and of good quality, then I'm excited to try these out:
Colour Collection High Definition Dual Powder Foundation (P549)
Flawlessly covers imperfections with light-reflecting micronized powder that makes skin velvety smooth. Silicone fills in fine lines and wrinkles for that added luminous, young-looking complexion.
The shade I got is Light which is a bit lighter than my medium skin tone with yellow undertones.
Colour Collection Colour Intense Face Palette (P499)
All the products you need to complete your look in one handy palette! Includes 3 complementing eye shadows, 1 brow powder and 2 blushers.
This is a handy palette to take around because of the selection. I'd use the brow powder and the darker blush for daytime and the blue to liven up the night.
Colour Collection All Day Wear Eyeshadow Trio Palette (P399)
Gives you complementing, rich eye colours for all day wear. Available in 2 shade palette; Daytime Glam is ideal to use with any everyday makeup look with its soft neutral tones, while Wild Night allows for a dramatic evening glam look with its vibrant colours in frosted finish.
I got the Daytime Glam palette and while I'm not a fan of the packaging, I do like the neutral colors included.
Colour Collection All Day Wear Lengthening Mascara (P399), All Day Wear Brow Mascara (P399), All Day Wear 14HR Liquid Eye Liner Pen (P369)
A waterproof mascara that lengthens and defines your eye lashes for an all day beautiful look. | A quick drying eyebrow mascara that creates manicured and styled brows that is beautiful and defined that last all day. With a mini brush for easy application to coat each hair strands evenly. | A smudge proof and waterproof liquid eye liner pen that gives precise definition to the eyes and can last up to 14hrs or longer.
Colour Collection All Day Wear Lipstick Suede Collection (P350 ea)
The Suede Collection features long wearing lipsticks in velvety soft texture that provide even application upon swipe. Formulated with Shea butter and Aloe that gives instant moisture to the lips keeping them hydrated, conditioned and vibrant all day.
Lipstick is my favorite beauty product (hence the Lipsticks x Lenses blog name) so I'm extra excited to get six shades! The red and deeper neutrals will look good for effortless makeup looks while the pink and mauve can be lovely date shades.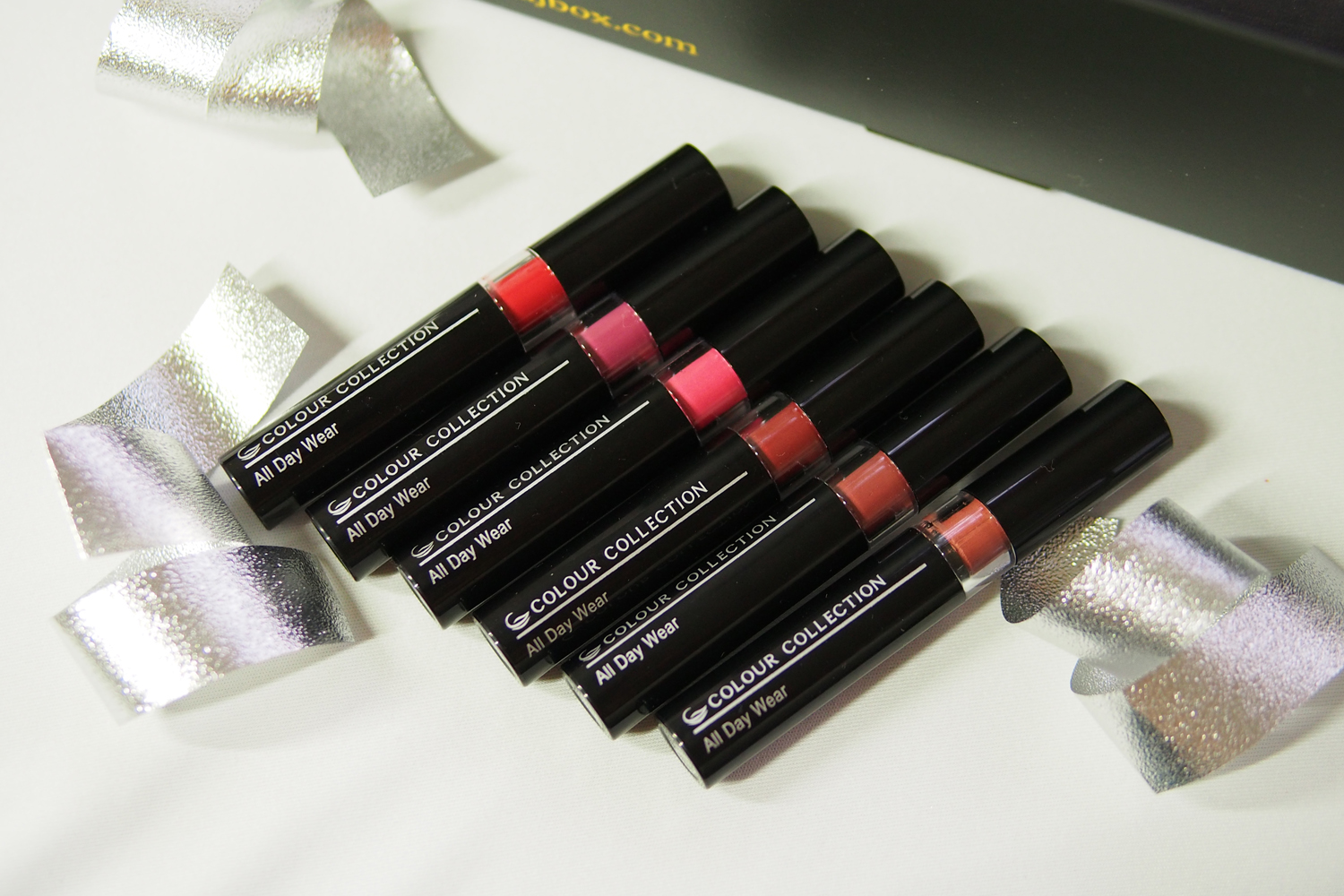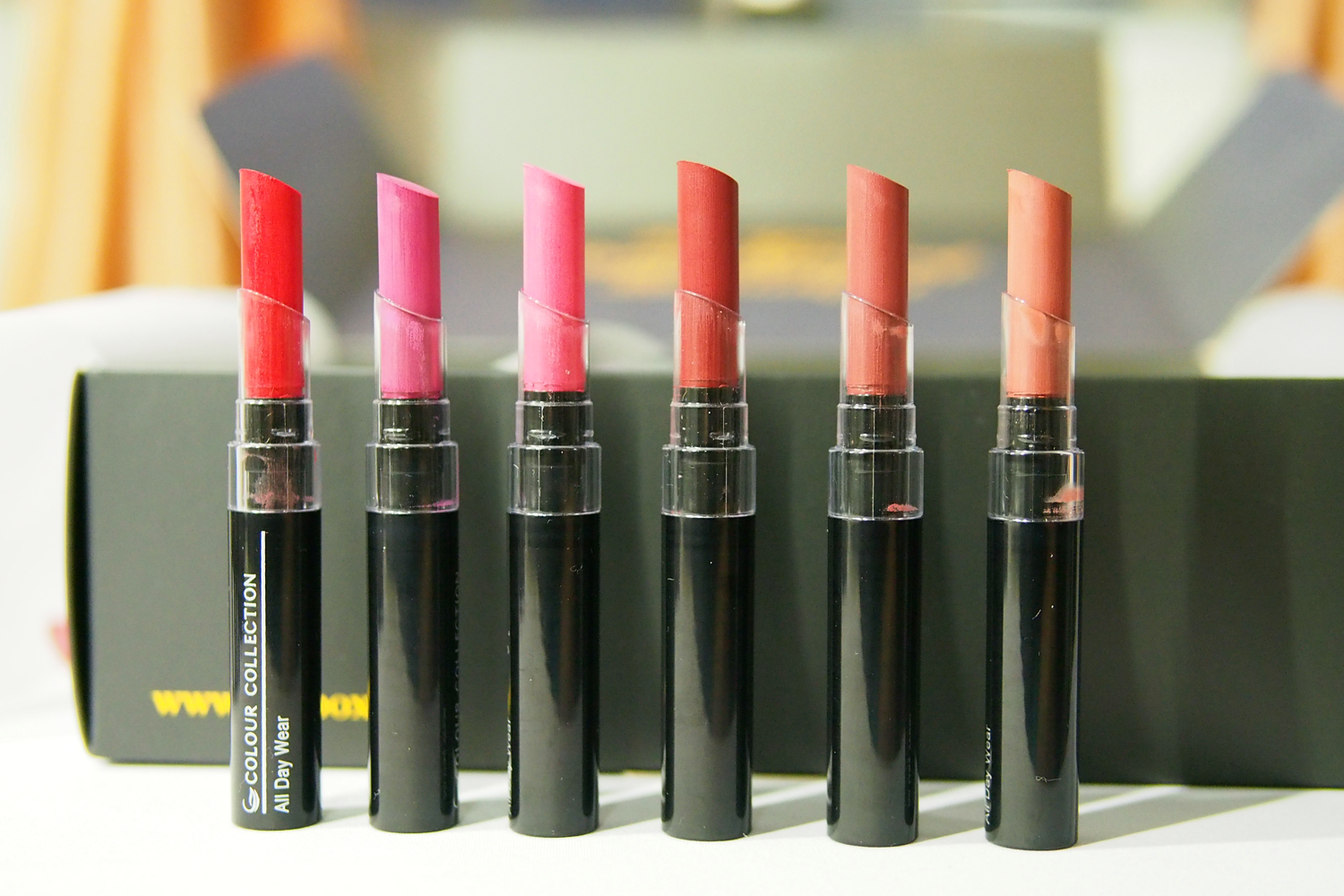 The #ColourCollectionBDJEliteBox2017 is available at BDJBOX.COM.
Have you tried Colour Collection makeup?