Hi everyone! 🙂 I have uploaded several photos this past week as well as create draft posts but haven't gotten around to writing the actual post. So I finally decided that tonight, I will give the Logitech Keyboard and iPad Mini combo a try to see if I can finish all my writing here. Kudos to the WordPress IOS App for their recent upgrade which included a more visual editor. 😀
Anyway, today I'm sharing with you my thoughts on the recently released special edition Glamourbox which is a collaboration with the Australian brand, Eye of Horus. I have only had one EOH product before the box which is the Goddess Mascara that I got from my Mom's Uber x Glamourbox package last Mother's day. She shared the mascara with me since she doesn't use mascara and I have recently opened it to try it out. I'll post my thoughts later as I go through the items in the box.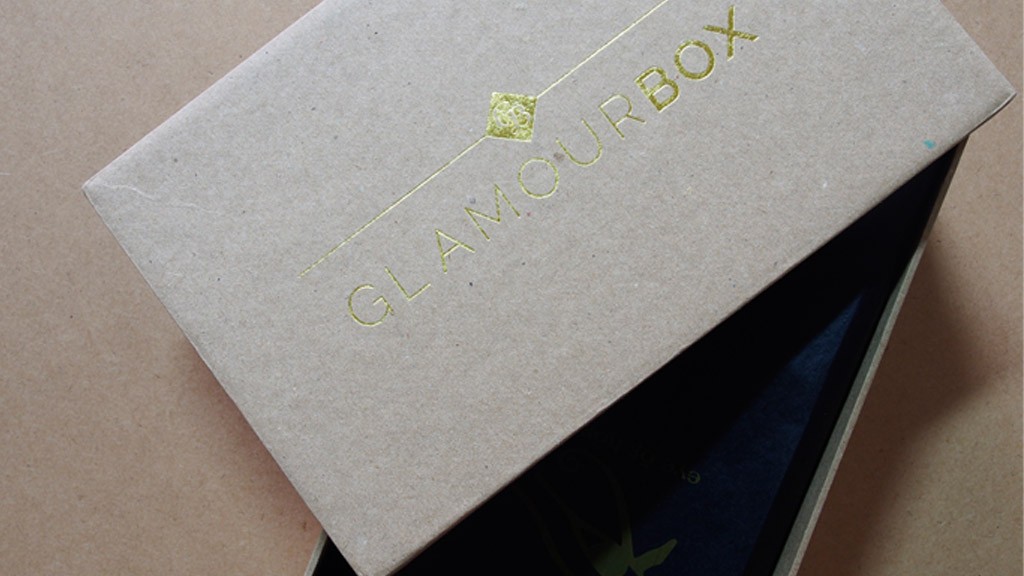 When I first saw the announcement from Glamourbox, I was so excited and couldn't wait for the subscription to open. I have read great reviews about Eye of Horus from most of the local beauty bloggers I follow especially Ae's and Kira's whose opinions on eye makeup I trust. I was almost positive that they would include at least one of the famous Goddess Pencils and I was right!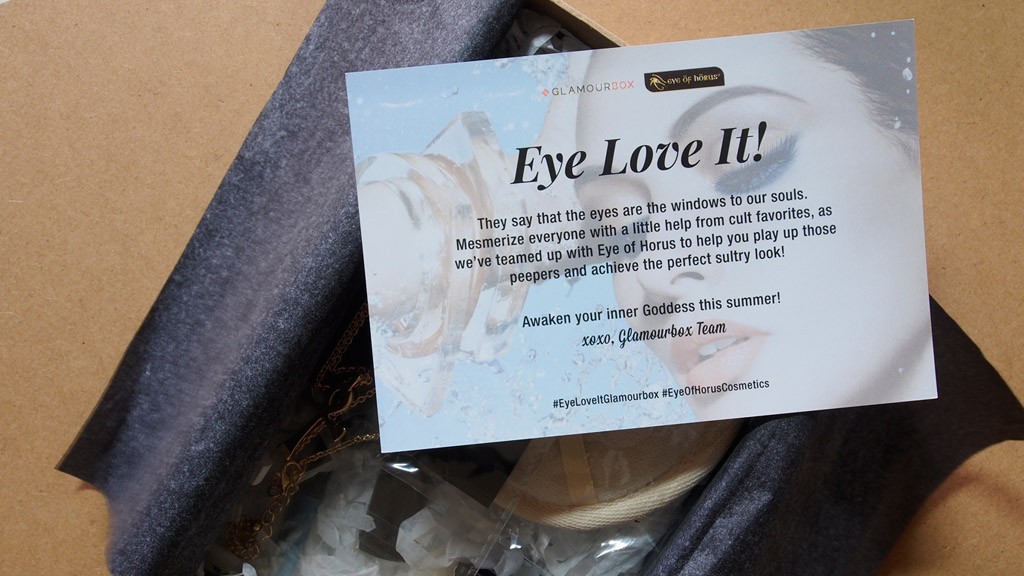 Here are the contents of the beautifully curated box that came in the brown (kraft-like) box with "Glamourbox" printed in gold. I love this particular box design of theirs as it has a more classic feel to it and I think they use this one for their special collaborations.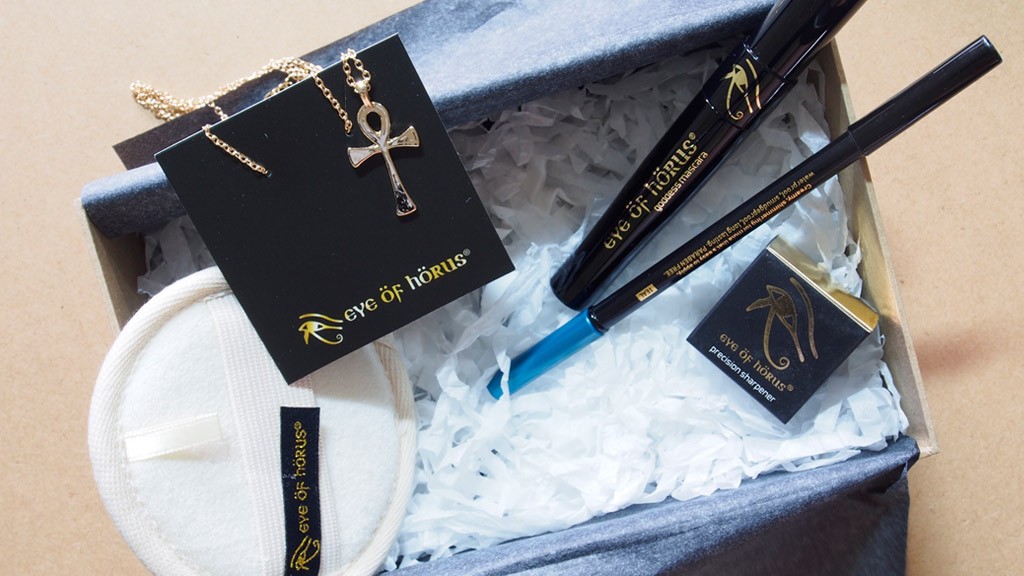 First up is the Eye of Horus Facial Bamboo Mitt, P480.
Scrub those dead cells away with our exclusive Facial Bamboo Mitt, guaranteed to leave skin soft and smooth after each use.
Now I honestly don't know if I will use this but I'm willing to try. I don't really use a washcloth on my face, just facial scrub and only gently as I'm kinda scared to over exfoliate. But we'll see.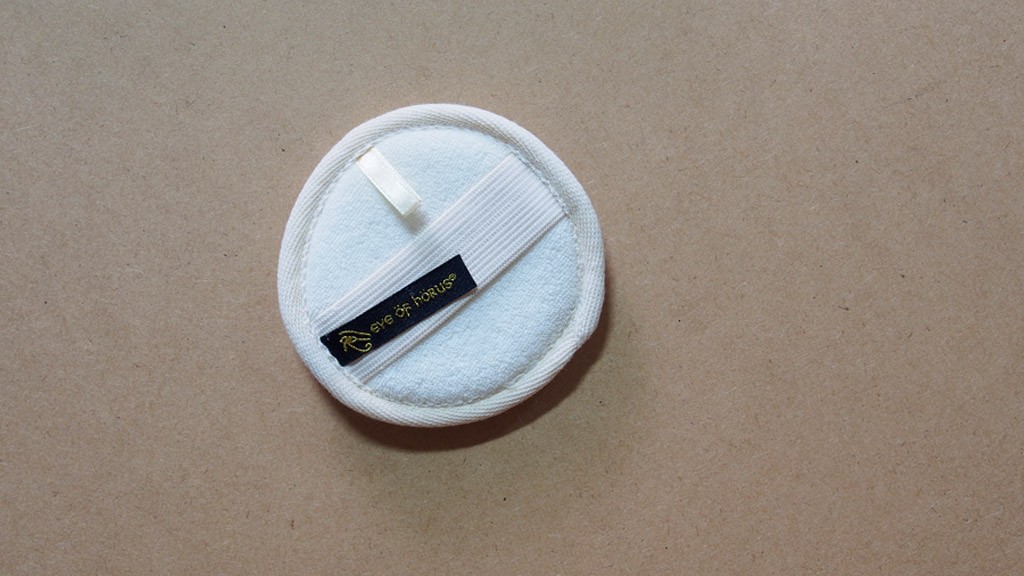 Next is the gorgeous Eye of Horus Ankh Necklace, P580.
The ankh symbolizes the breath of life and the key of the Nile. It often appeared in Egyptian tomb paintings and other art, and connects to strength and health. Add some sparkle to that #ootd with this Egyptian-inspired accessory!
Urgh. This part and the next one I have already written but now I have to rewrite because it did not upload. 🙁
ANYWAY. The show must go on. 😀
I really like this one. It's so pretty! I'm excited to try this out in an outfit and hopefully it will work with my currently 33-piece wardrobe which is an experiment I hope to tell you about in another post.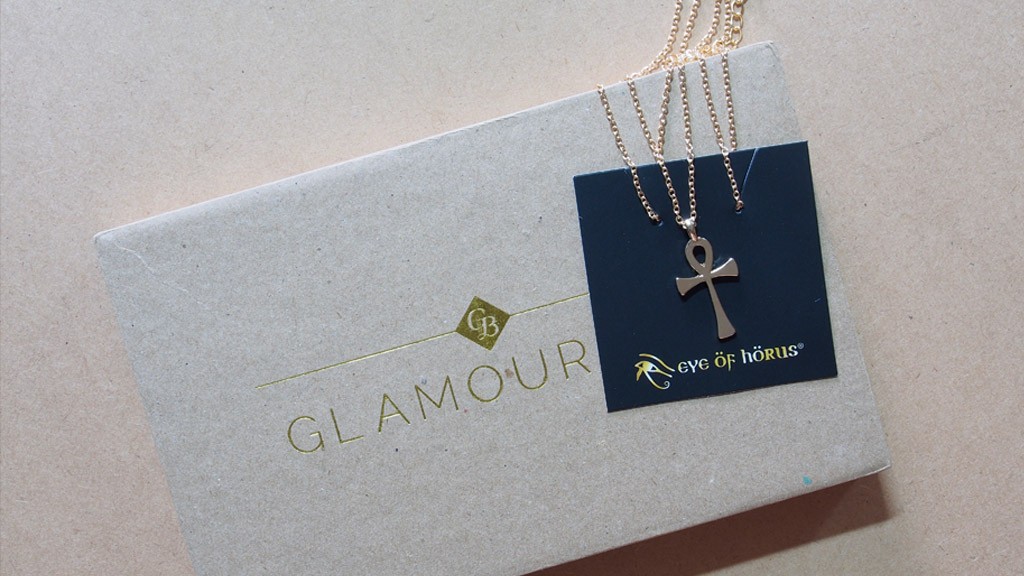 Next is the Eye of Horus Goddess Mascara, Full size 8g / P990.
If you're after perfect natural mascara that won't run, smudge or clump, Eye of Horus goddess mascara is exactly what you are looking for. Formulated in the style of the ancient Egyptians, Eye of Horus mascara uses natural, non-irritating ingredients, making it ideal for sensitive eyes. It strengthens and lengthens for ultimate Goddess lashes.
This is another part I have to rewrite. 🙁
So as i have mentioned earlier, I have been using this mascara and hmmm.. I have read great reviews about this one but I have a few issues which I will try to summarize in pros and cons. Pros: the black is amazing, the formula doesn't irritate my eyes, and it doesn't dry out my contacts. Curl is decent enough although not as curled as I would love my lashes to be with mascara. Cons: I don't know why but this smudges on me. I get black smudges under my eyes whenever I wear this out and I'm sure they are from the mascara coz this happens even without liner. I'm still trying to figure it out though, maybe I'm just applying it wrong or something. Hopefully I'll be able to make it work as I love how natural it feels as well as how black it looks. And most especially now since I got an extra tube of it. 😀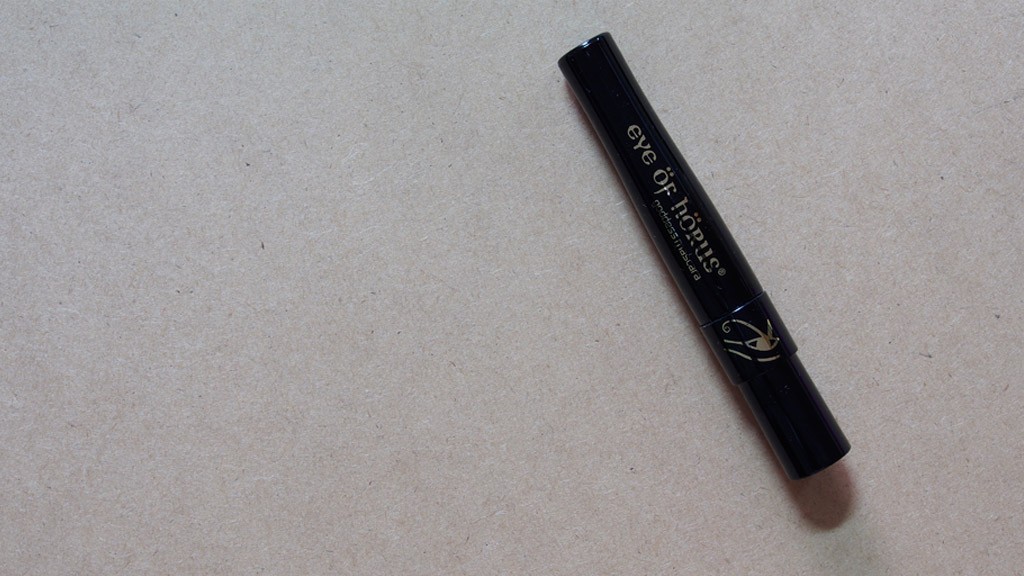 Next up is what is probably the star of this box, the Eye of Horus Teal Malachite Goddess Pencil. Full size 1.2g / P990.
Mesmerize with ancient Metallic Malachite, the teal crystal of love. Adorn and enhance your eyes with this hypnotic shimmering jewel-like formula. Glides effortlessly waterproof, smudgeproof and long lasting. PARABEN FREE.
Can I just say how much I love this pencil? The color is gorgeous and I feel like it's the perfect transitional blue, like it can work during colder months and now as we near summer! It is so hot outside that wearing this lovely color reminds me of the cold splash of water from a swimming pool but more importantly, the beach. Yeah I'm probably delirious from the heat but who doesn't want to be at the beach right this moment, sipping cool fresh, fruit shakes and reading a good book? No hands raised? Yup. We all definitely want to be splashing around right now.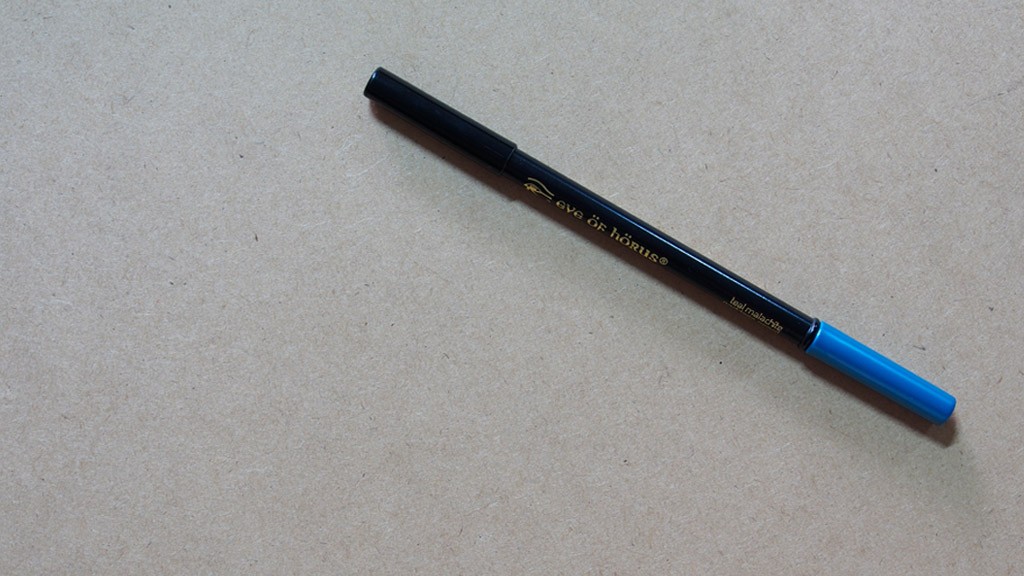 I have been wearing this out for a few times now, mostly blended across my lids with the smudger end and true to its claim, it doesn't budge. I honestly want to hoard all the colors especially those staple everyday ones.. Please restock Glamourbox!!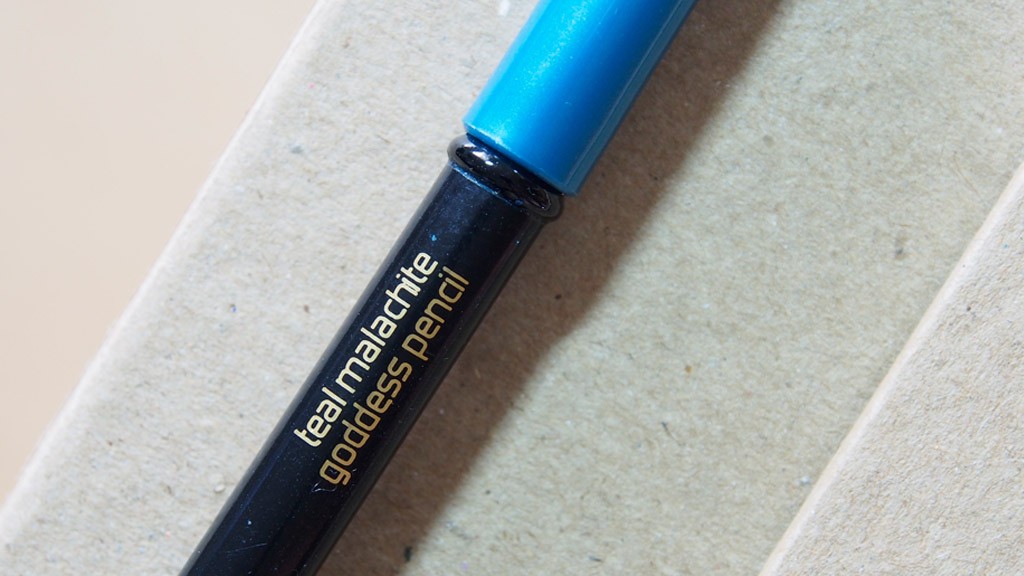 Up close…. Such a gorgeous color.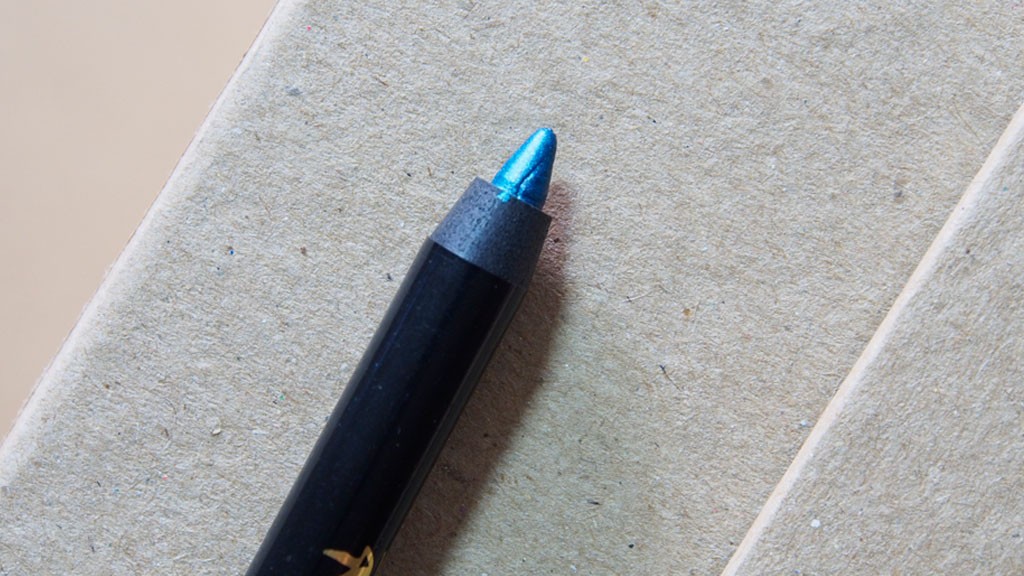 Here's the EOH Teal Malachite Goddess Pencil in a quick FOTD.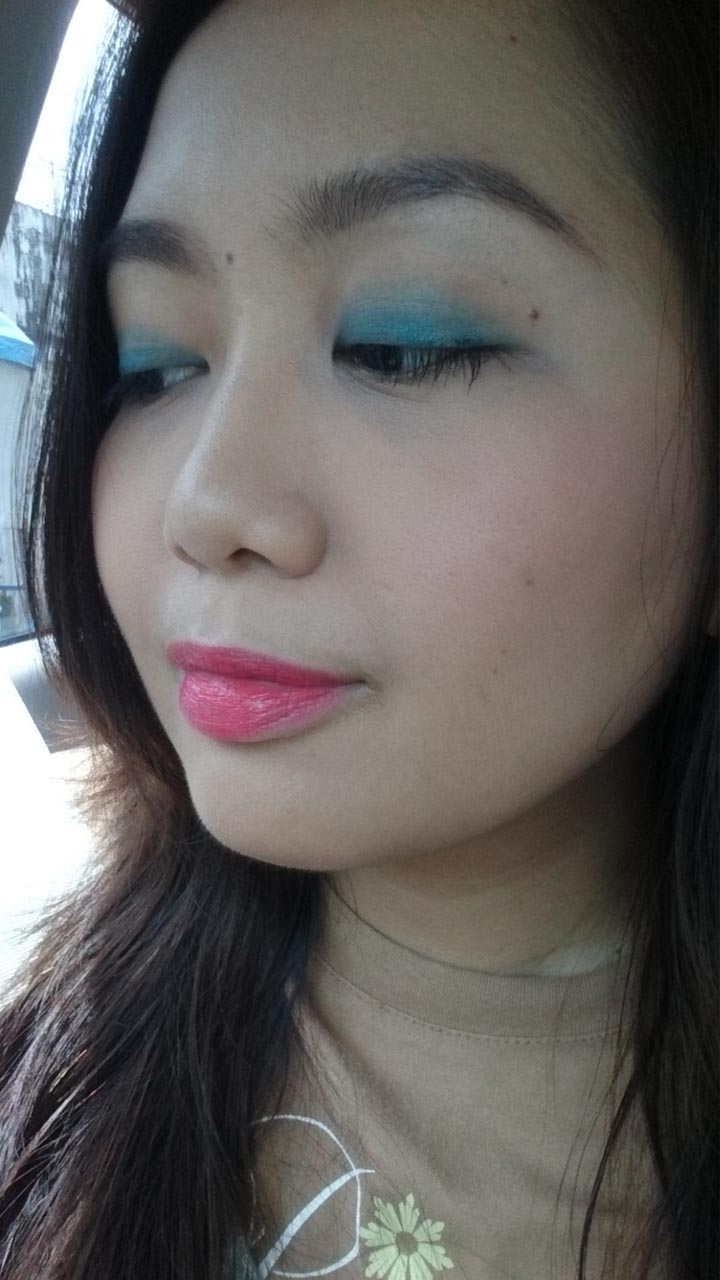 And now I realize that I totally forgot to include the Eye of Horus Sharpener. P295.
German made custom sharpener delicately sharpens with precision your Eye of Horus Goddess Pencils. 
I haven't used this one yet but an extra sharpener would definitely come in handy especially since the Goddess Pencils are not retractable.
Overall, I am loving the Eye of Horus Glamourbox Special Edition. I paid P695 for the box which contains products valued at a total of P3335! The Goddess Pencil alone costs more than the entire box. I think it's still available at the Glamourbox site so do head on over especially if you haven't tried Eye of Horus products yet. The box is a steal plus it contains great products that you will surely get plenty of use from come summertime.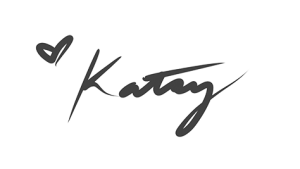 For more info on Glamourbox or to get your own, check them out here:
Website | Facebook | Twitter | Instagram