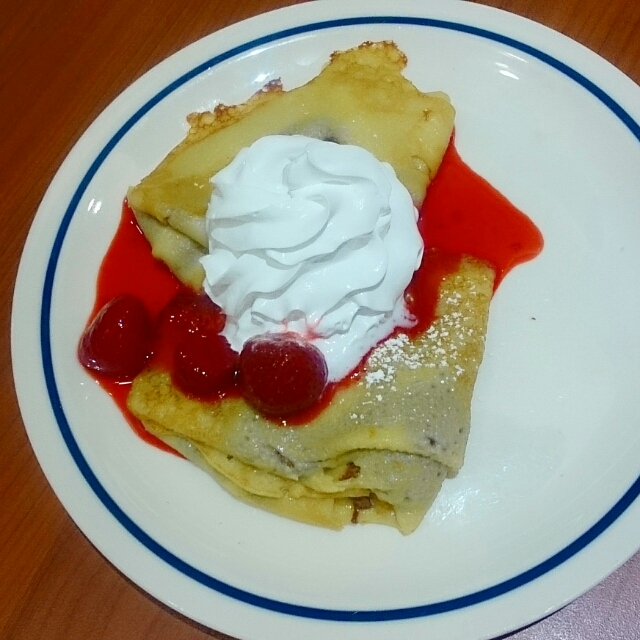 Late last night… ❤
Hi everyone! 🙂 I'm sharing the love in the photo above, that is a strawberry, banana, and hazelnut crepe. Melt in the mouth goodness from IHOP. SRSLY.
So what am I doing here??
First, I would like to thank you guys for continuing to read A Daily Dose of Katsy even though I have moved to KatsyFaustino.com and again to LipsticksxLenses.com for my beauty blog. I was debating with myself (quite frequently and intensely) on what to do with ADDK but I couldn't just transfer the content or (horrors!) just delete the entire site. So I thought that hey! why not make this my little daily (and I use this term quite loosely..) outlet for stuff like what I've shared on Instagram (in case you don't follow me but really you can!) or some random thoughts that I would love to share with you guys. No focus really, no heavy formatting, no proofreading (?!), just simple DESIGN | DINE | DO | DREAM | DASH | DAZZLE, which is still basically my life in a nutshell.
Second, hmm I can't think of a second thing right now so for now, I say goodbye! But this time, I will be back. 🙂
All the best!