Followers of the immensely popular and record breaking K-Drama – Descendants of the Sun (DotS) have been waiting for this announcement ever since the very first episode has aired.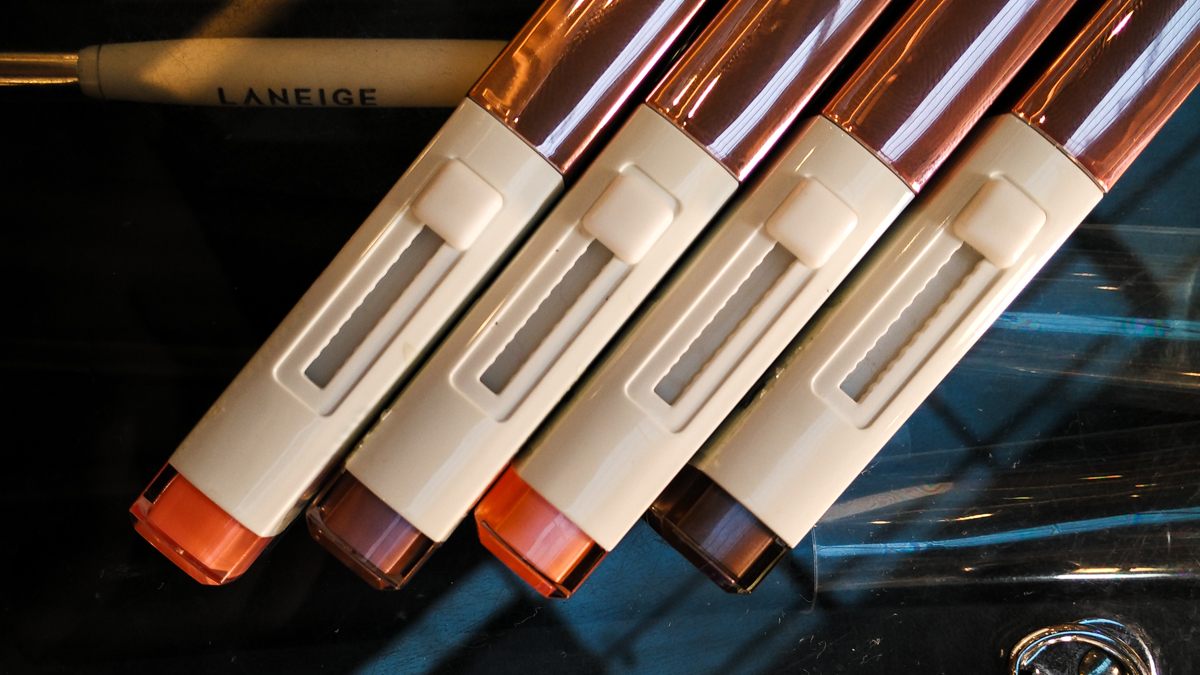 Without much fanfare but with special deals to further persuade purchasers, Laneige is currently hosting a pop up at the ground floor of Robinsons Magnolia (May 5-8 one day left!!!) where people can flock to try out the four brand-spanking-new Laneige Two Tone Lip Bars and the all new Laneige Two Tone Shadow Bars.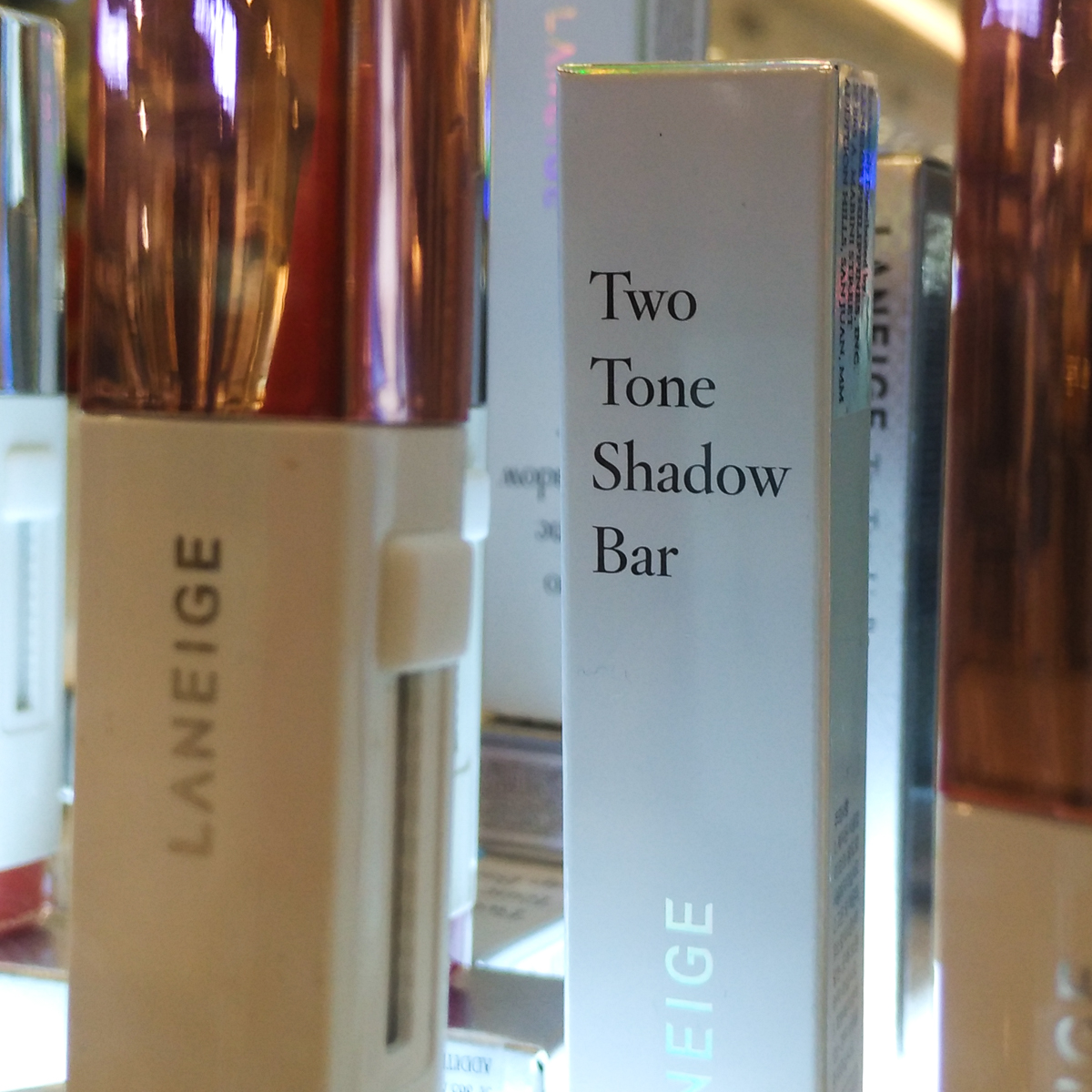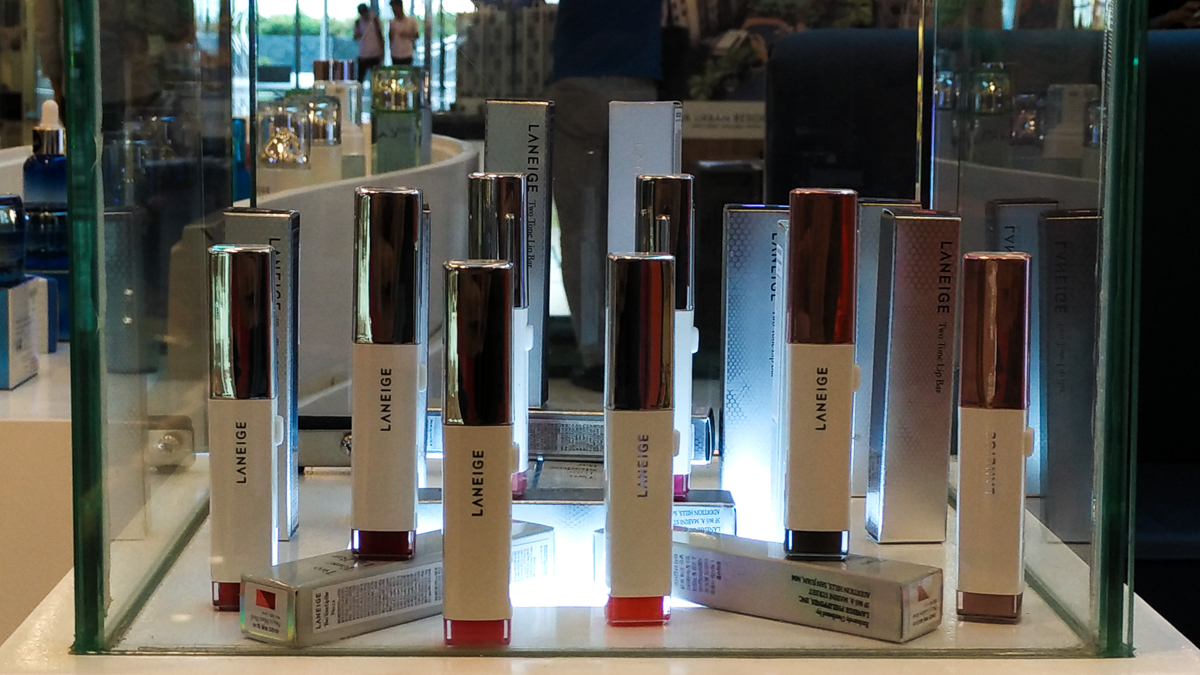 Going in at the very first day we got to see and swatch all of the new offerings except Lip Bar No.12 (there wasn't a tester around sad to say).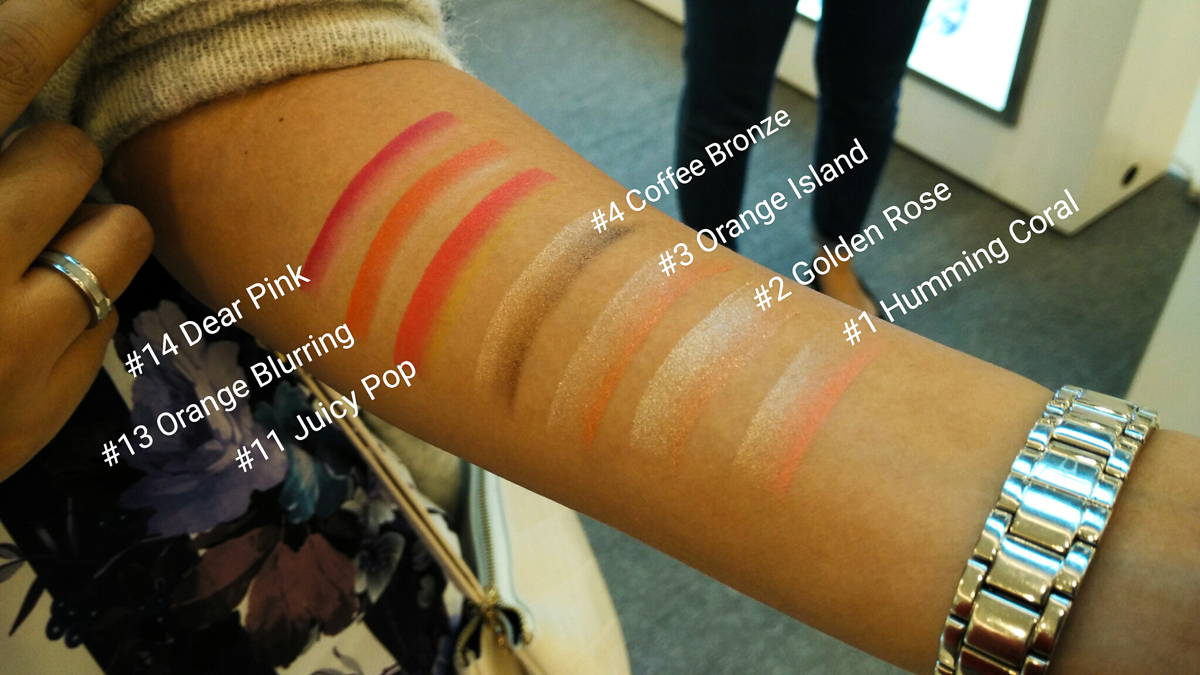 Now if you're new to the Two Tone Lip Bars, they're basically a pre-selected pair that goes well together, often a combination of a lighter outside color, and a darker inside color giving it a three dimensional gradient effect.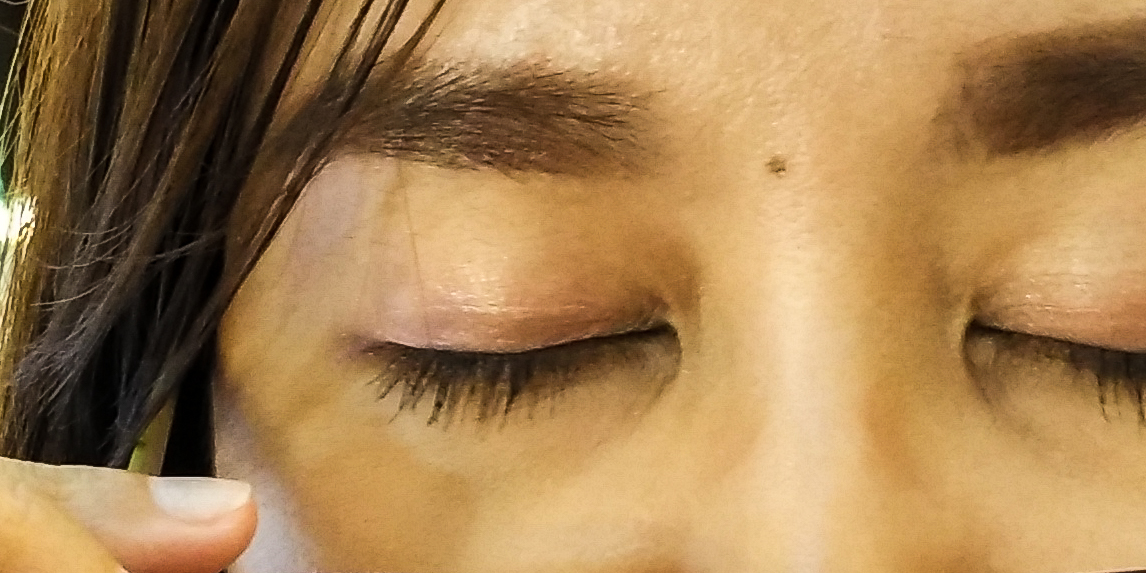 Of particular interest at the moment are Lip Color No. 11 Juicy Pop and Shadow Bar No 1 Humming Coral as they were the defining lip and shadow set that Kang Mo Yeon (Song Hye Kyo) had used on the first episode of DotS right before their subsequently botched first date.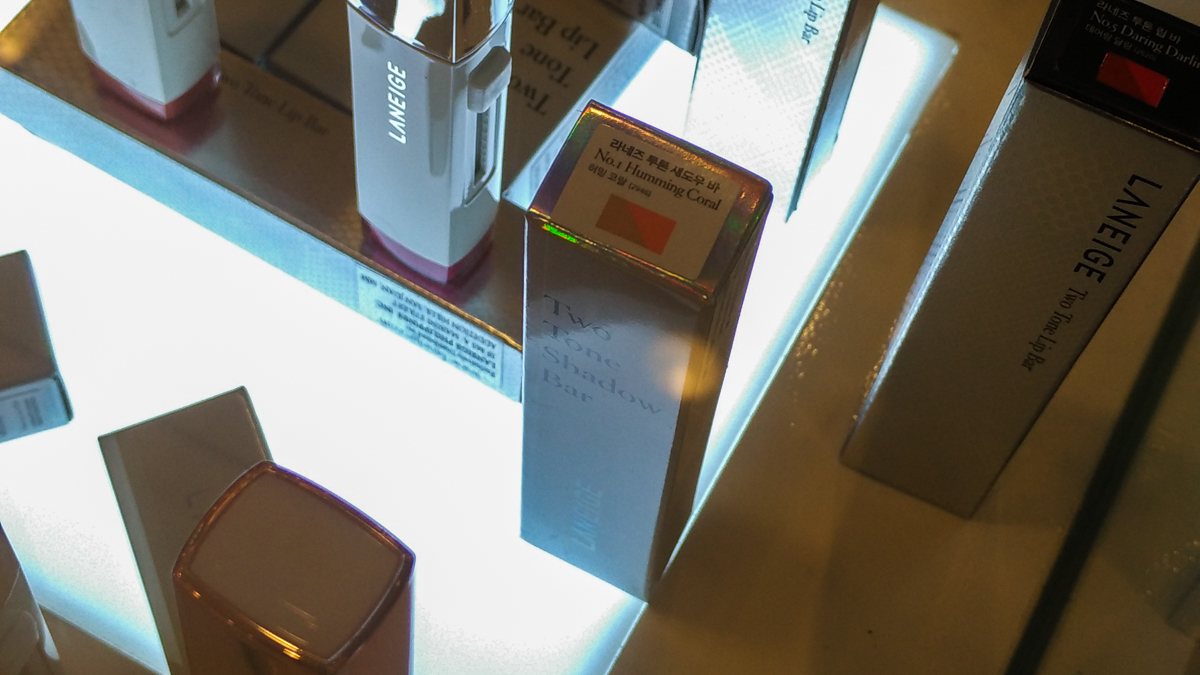 In order to draw customers, Laneige is offering a very stylish pouch that has two tones just like the Lip Bars – designed in collaboration with O!Oi, a prominent fashion brand in Korea. That's not all though as purchases passing the 3,000Php mark get a free cushion pillow as a bonus treat.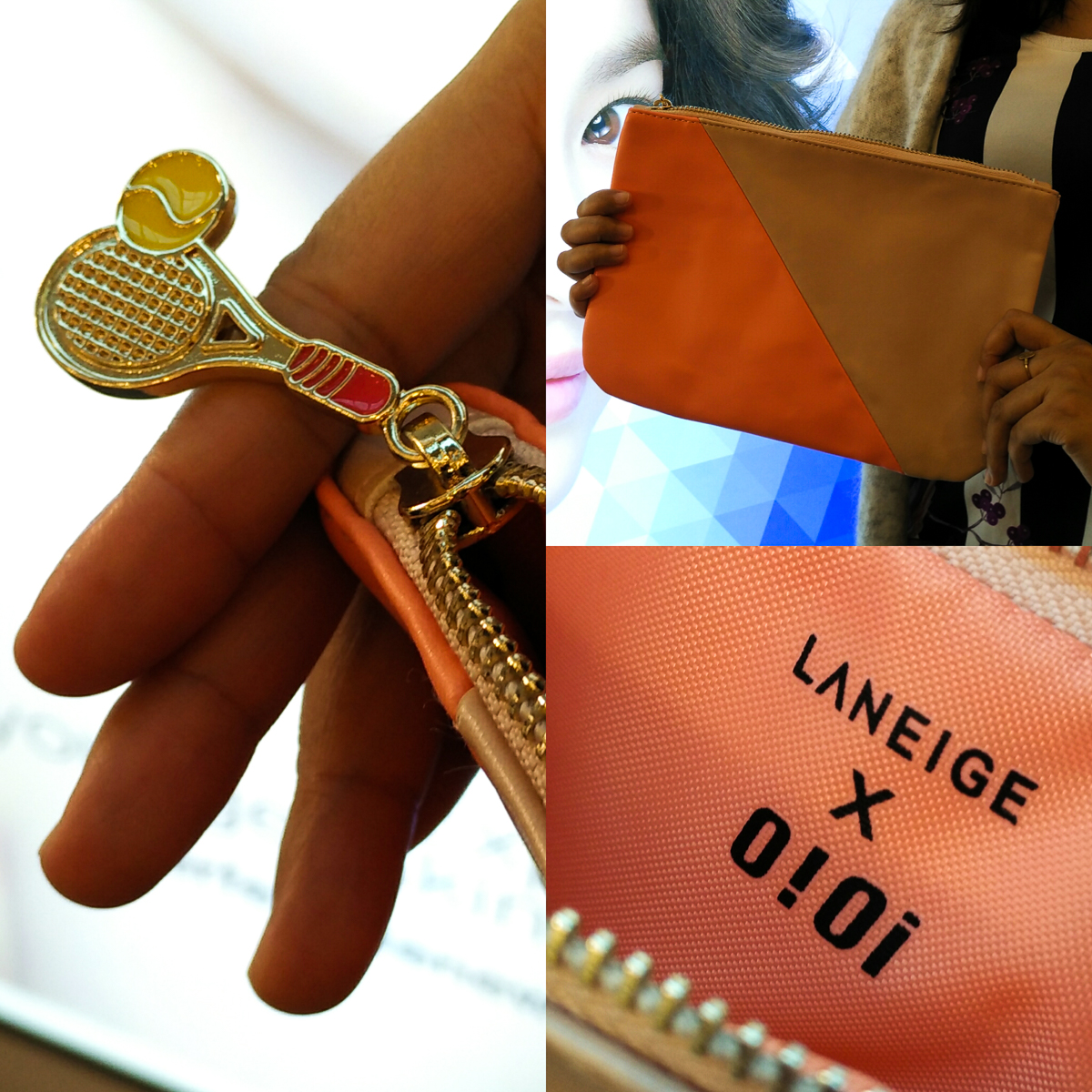 One Laneige Two Tone Lip Bar / Laneige Two Tone Shadow Bar retails for 1,200Php. These items are at 10% off during the pop-up.
Here's a closer look at those swatches from my Snapchat @katsyf: