I've always wanted to do more good for the environment, so as a beauty writer, one of my first steps was to look up eco-friendly alternatives to my personal care essentials. I found that the brand Love Beauty and Planet checked a lot of boxes in that department.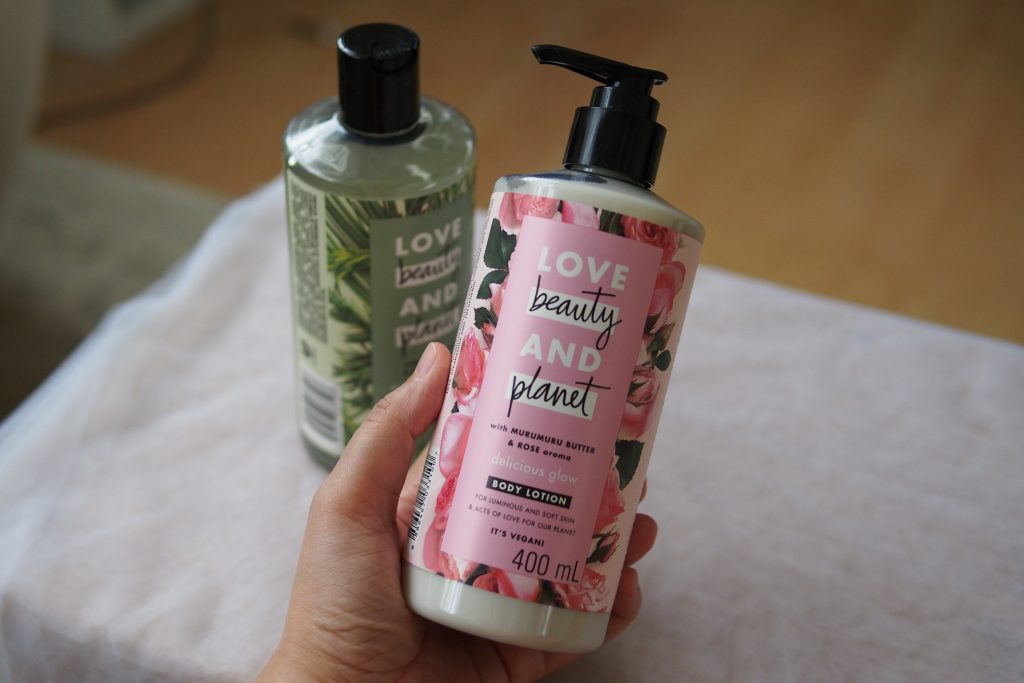 I've actually been using and repurchasing the Love Beauty and Planet shampoos, conditioners, and lotions for some time now. They have different variants which is always a joy to try out. So far, the Argan Oil & Lavender variant is a family favorite – my mom even got my remaining stash because she loved it so much after she got to try it at our home. The ingredients are ethically sourced, like the murumuru butter in the Delicious Glow With Murumuru Butter and Rose Aroma Body Lotion. This is my first time trying this particular variant and I find it substantially moisturizing that I will not hesitate to repurchase.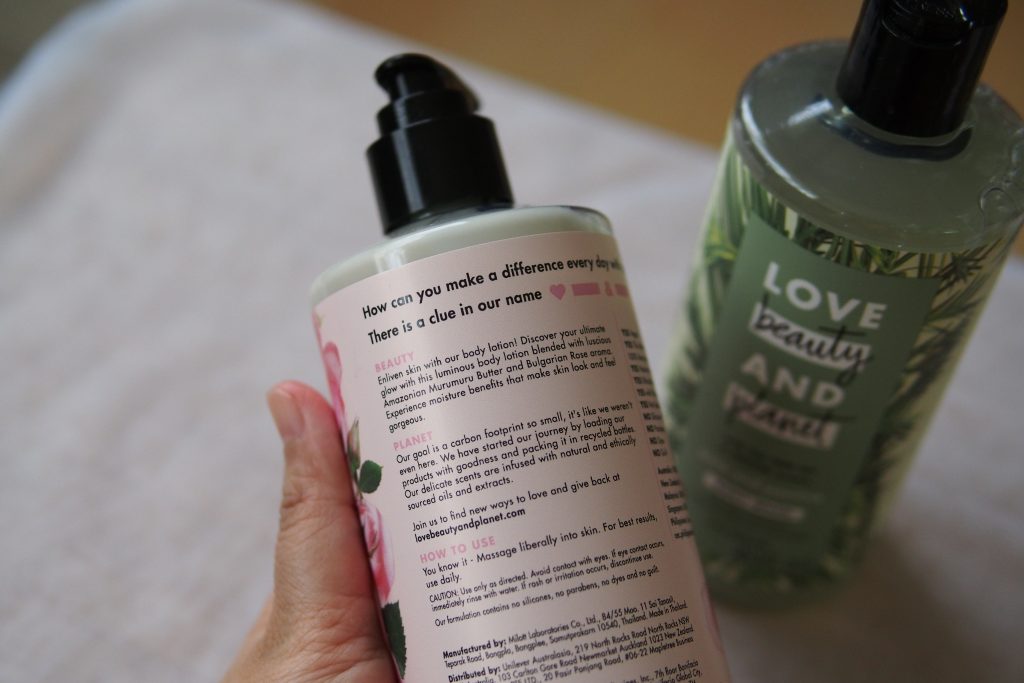 As for their line of body washes, the Pure And Positive With Tea Tree Oil and Vetiver Aroma Body Wash has now become a go-to. I like the fresh and natural scent it brings to the shower, not to mention the clarifying feeling brought about by the Tea Tree Oil. And it does so without stripping moisture off of my skin. This is something that I always look out for because I have quite dry skin that always needs all the moisture it can get.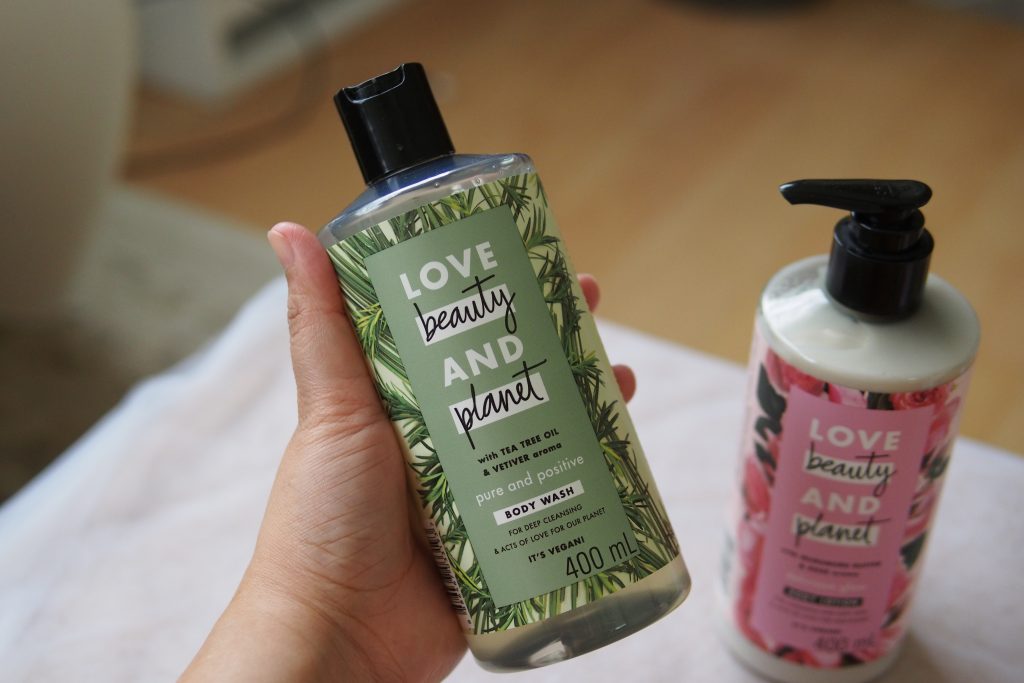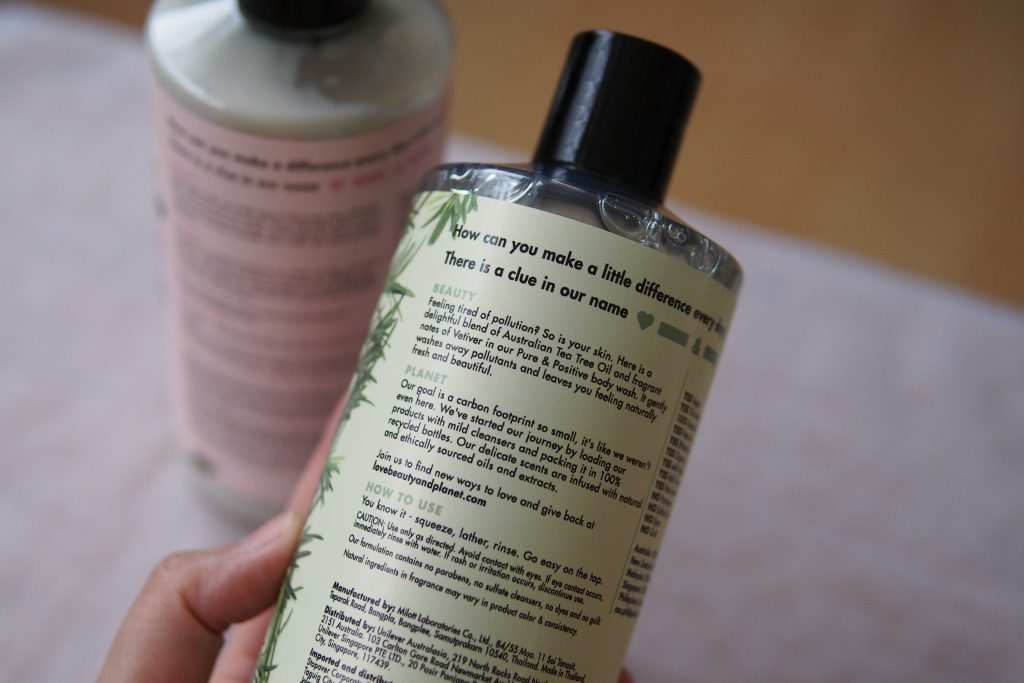 At the back of the product is a list of the excluded ingredients like silicones and parabens. I've tried to limit my paraben use since I got pregnant and while our baby boy is now a toddler, I still do my best to limit extra chemicals.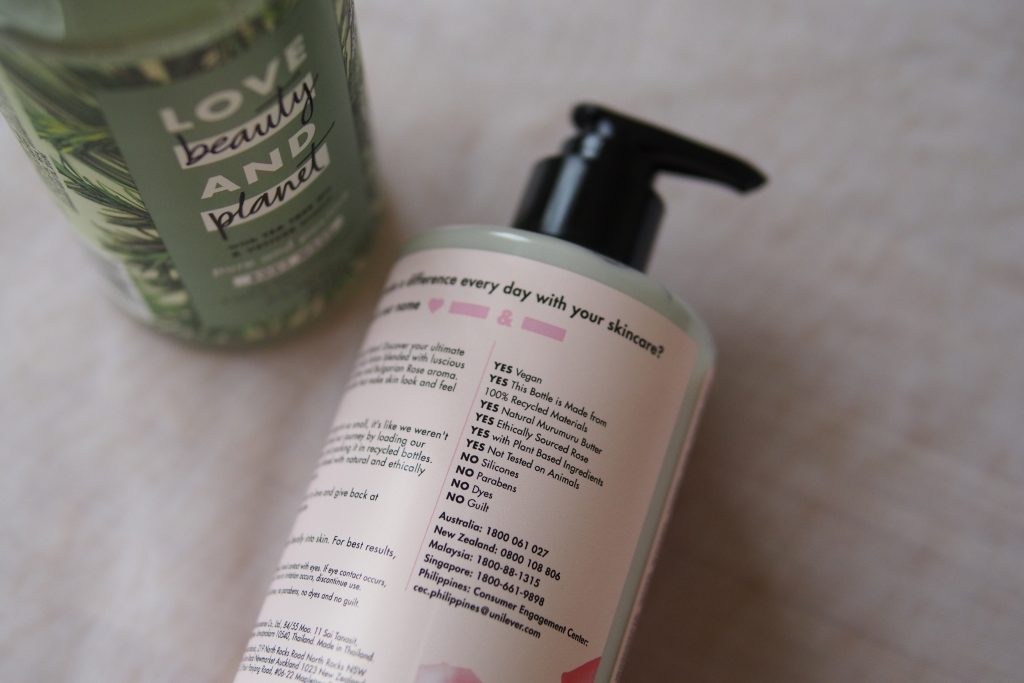 I also like that the bottles are made of 100% Recycled materials and that they are also recyclable. The packaging design is really nice too! They definitely up the aesthetic in our shower area with their nature theme and muted colors.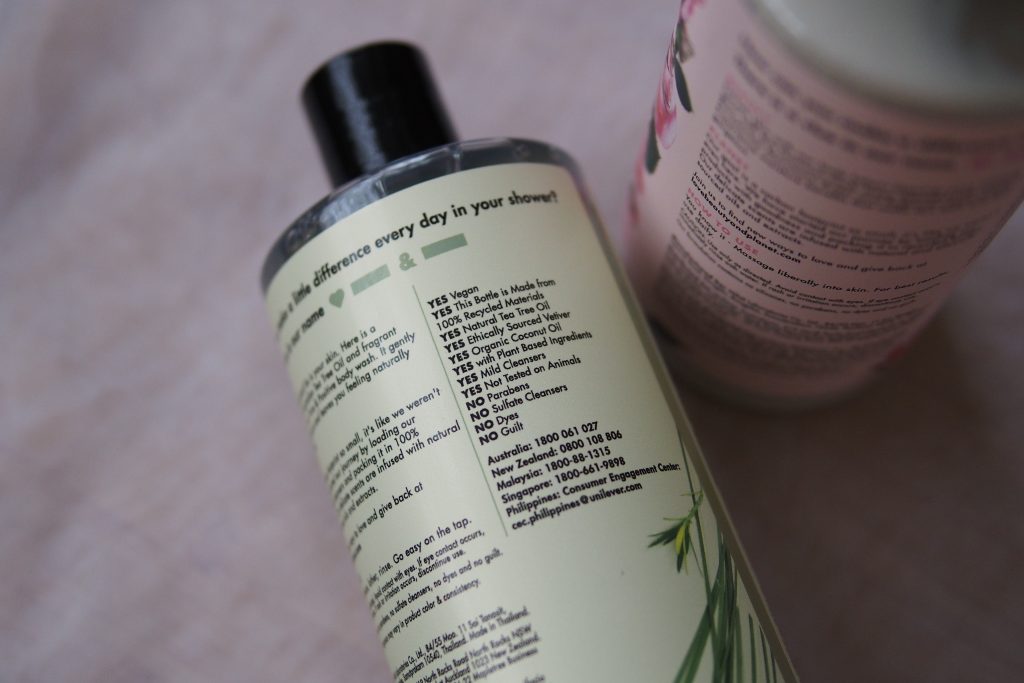 If you're interested in trying out Love Beauty and Planet, now is the perfect time as you can get exciting discounts during Shopee's Shop Green event. Check out the great deals over at Shopee from April 19-25 in celebration of Earth Day 2021. I even found a set of the Pure And Positive With Tea Tree Oil and Vetiver Aroma Body Wash that's 50% off! And I'm looking forward to trying out their Coconut Water & Mimosa Flower Handwash next as they're quite essential these days and I think they'll brighten up our sink quite nicely.
Download the Shopee app for free in case you haven't already from the App Store or Google Play.