Today I'm excited to share my review on some of Teviant Beauty's best-selling products which are available on Shopee Beauty. These three products can be seen as "essential" these days as one is a sanitizer, the other is an eyebrow tint, and of course, I have to include my favorite makeup product – lipsticks! Teviant Beauty is the brainchild of celebrity makeup artist, Albert Kurniawan, so I feel like the entire line is makeup artist approved and the products can be used by both professionals and beginners. They're even formulated in Italy. Also, a lovely trivia about the brand: Teviant comes from the name of Albert's mother, Tevianty.
Teviant Beauty – Beauty Sanitizer
I used to use regular alcohol when it comes to sanitizing my makeup products so this Beauty Sanitizer is very interesting to me. It's described as quick drying with a non-sticky formula intended for sanitizing makeup and supposedly does not damage makeup formulations. Nowadays everything has to be sanitized so this can also be used for sanitizing grooming essentials like hairbrush, eyewear, face mask, and pouches. I like how pleasant this is as the scent isn't overly strong and irritating. It also comes in a 60ml bottle if you want to try it out first.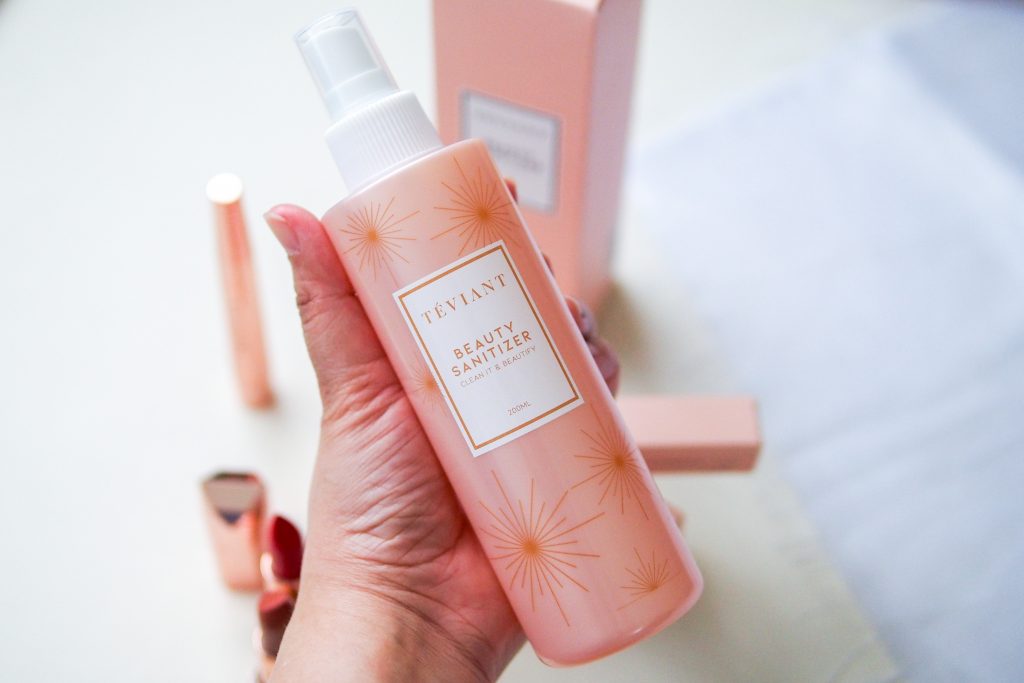 Teviant Beauty – Eyebrow Tint in Herself
The saying "Kilay is life" is so true especially nowadays where only the upper half of your face can be seen when wearing masks. The Herself Eyebrow Tint is a light brown shade with a four-pointed brush tip that easily mimic hair strokes. The formulation is meant to be long-lasting, smudge-proof, and waterproof. The brush tip is quite innovative though it can take some getting used to. You'll need a light hand to start with but once you get the hang of using it, application will be a breeze.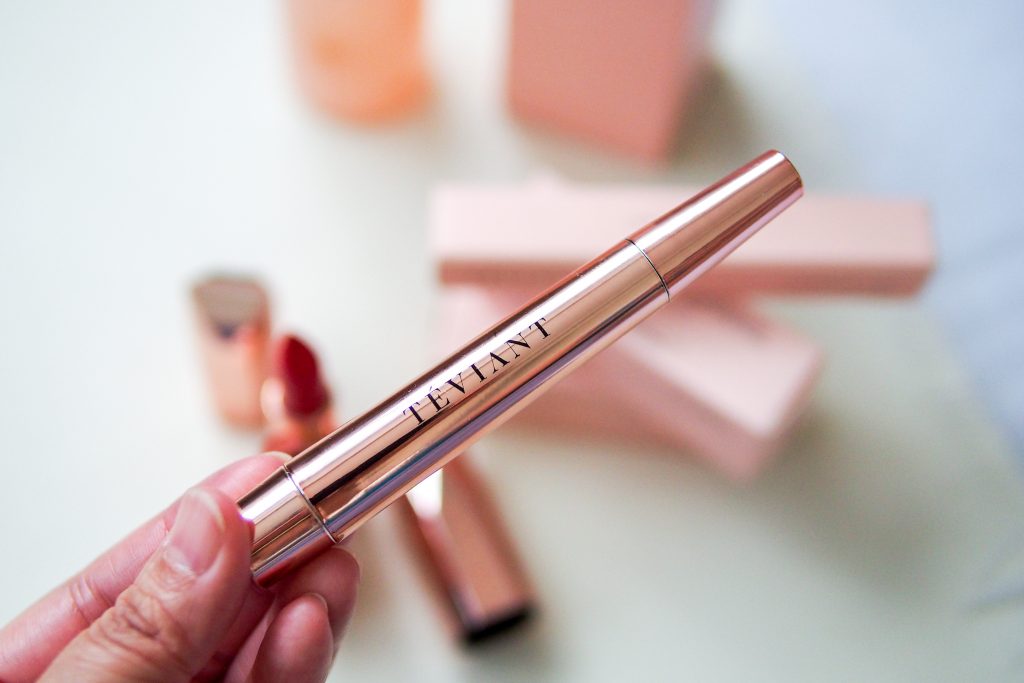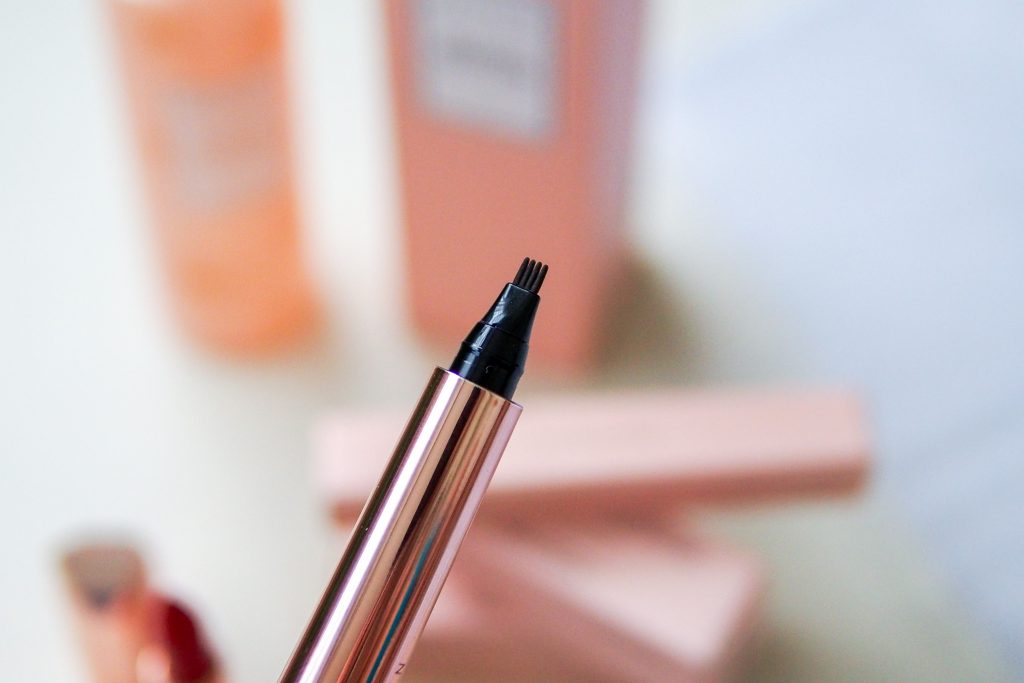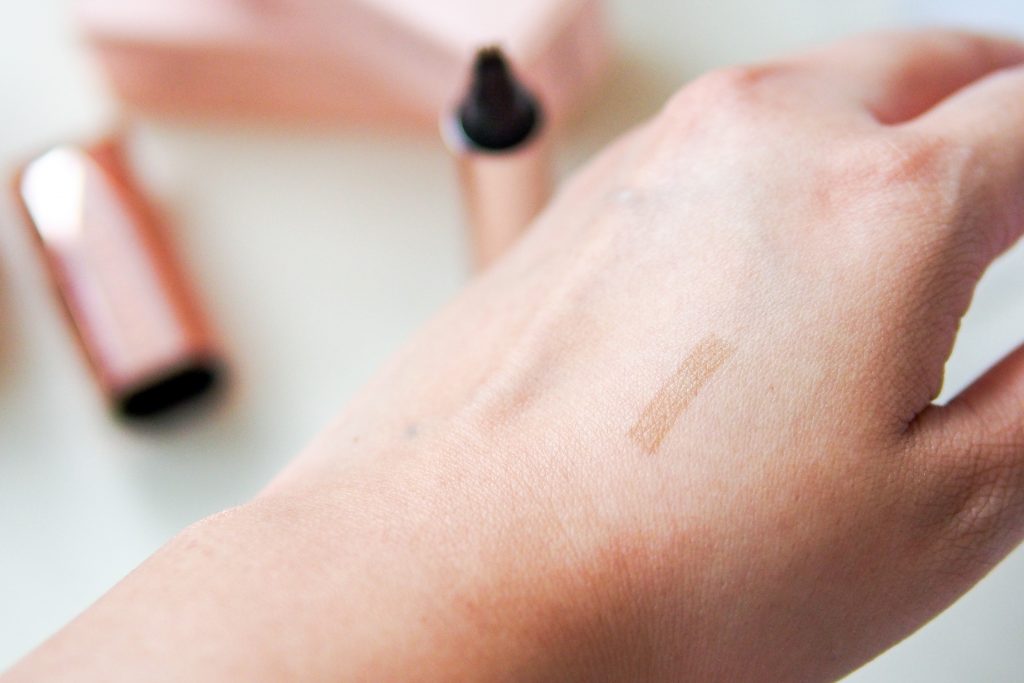 Teviant Beauty – Lip Spell in Elizabeth and Haute
The Lip Spell Lipstick is their product that I am most excited about. The entire collection was co-curated with beautiful and confident Filipinas. These matte lipsticks are made with a nourishing formula of "vitamin E, licorice root extract, sunflower oil, rosemary extract, and anti-aging derivatives". I'm trying the shades Elizabeth and Haute.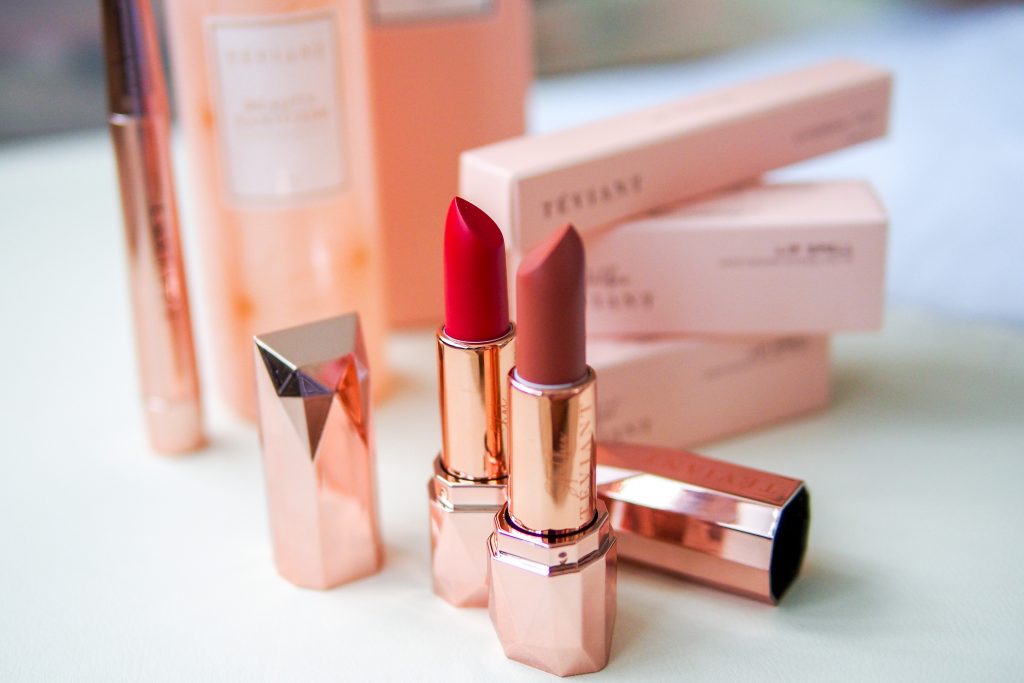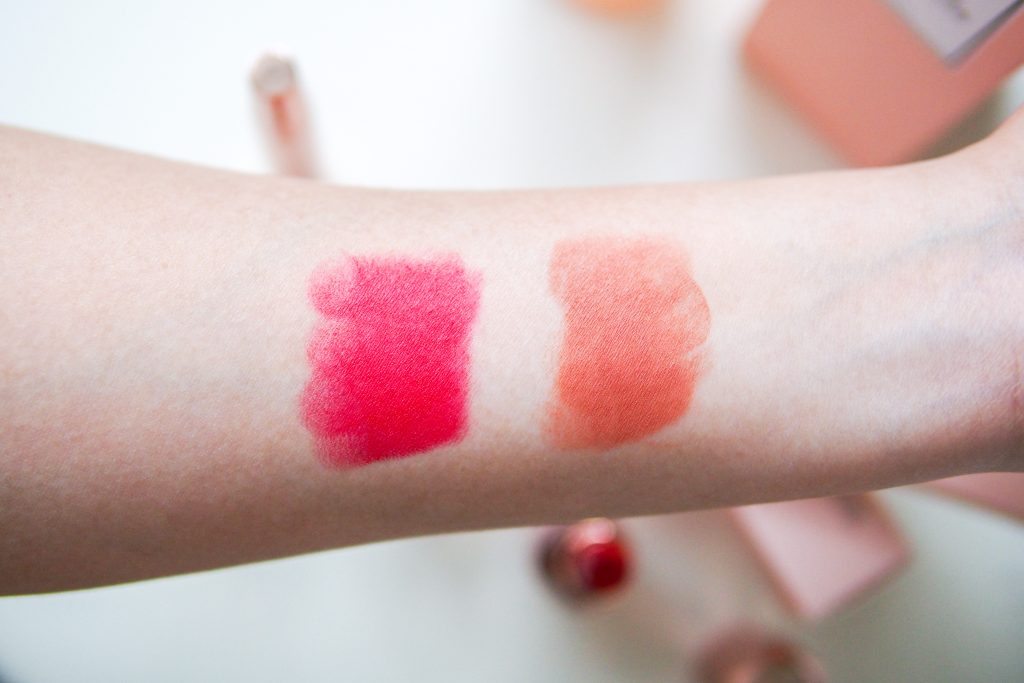 The shade Elizabeth was co-curated with celebrity makeup artist, Anthea Bueno. It was made especially for morenas like her and her mother whom the lipstick shade was named after. It's a warm nude that leans peachy on me. I like how it works for my medium skin tone.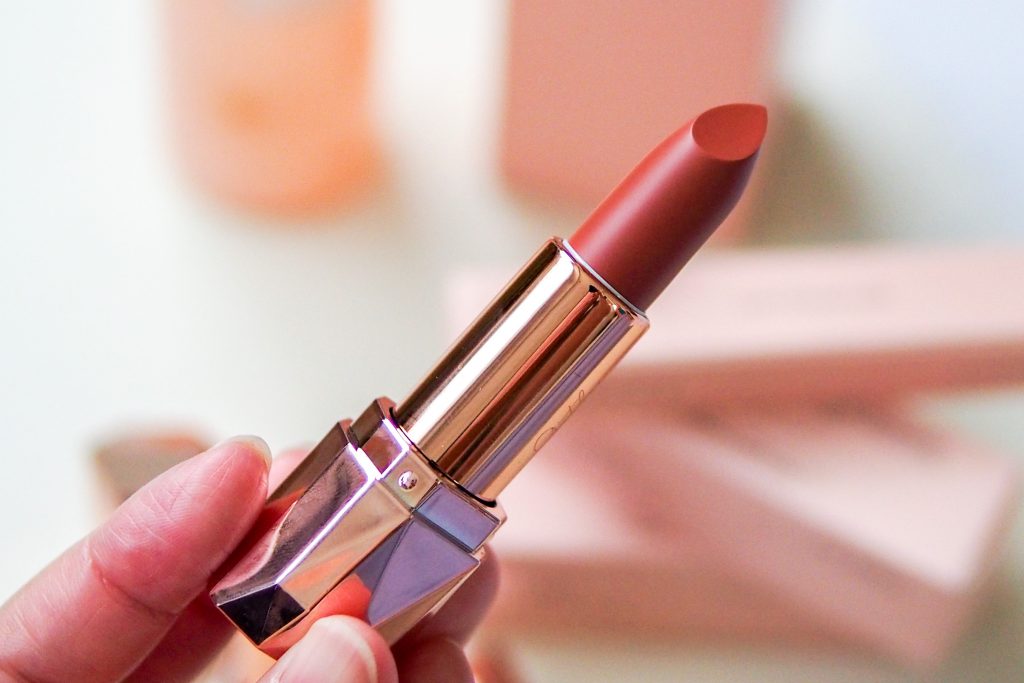 The shade Haute was co-curated with Kat Cruz. As the confident fashion stylist that she is, Kat created this statement red for an instant confidence boost. It's a fiery paprika red that gives my face an instant boost. I'll try to upload the latest #katsydailylip with this post so you can see both lipsticks in action.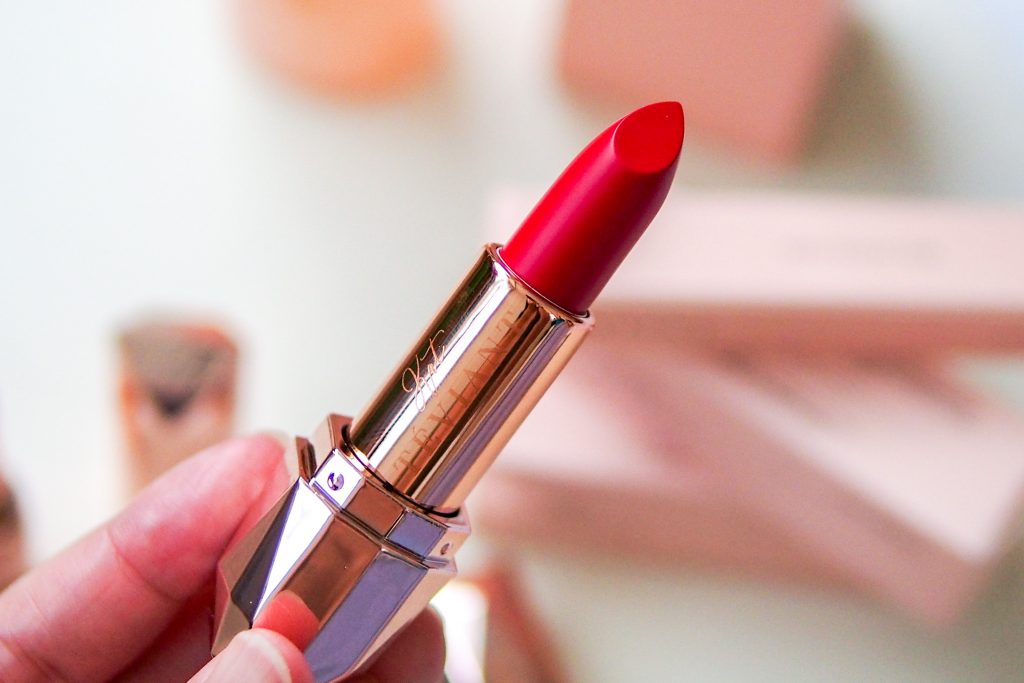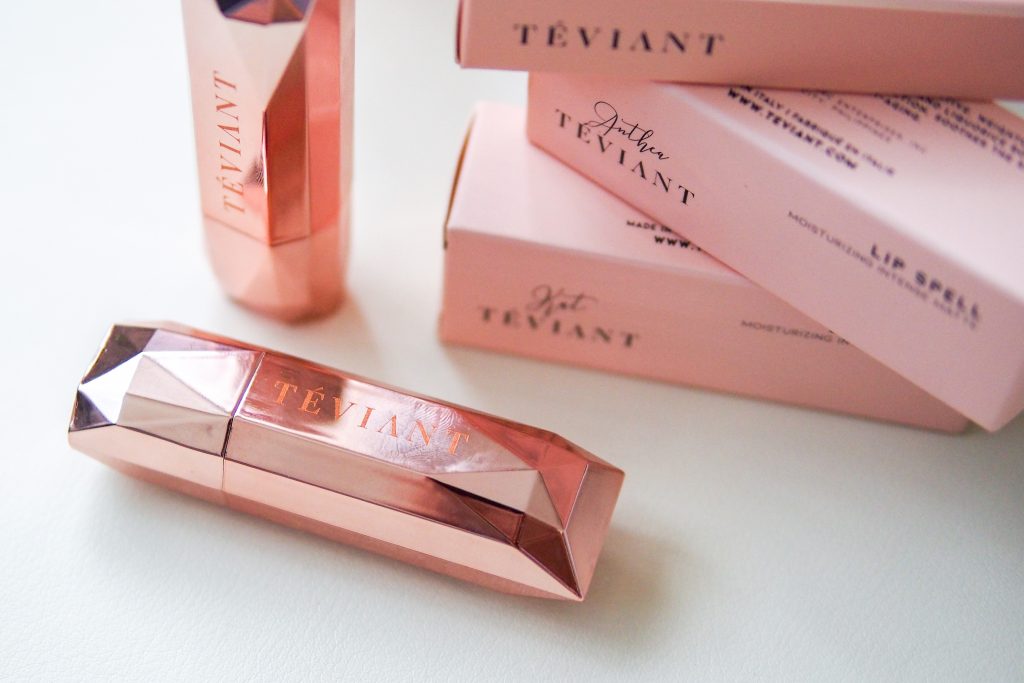 Teviant Beauty – Packaging and Performance
I'm really loving the whole chic aesthetic that Teviant has. The subtle pink shade of the boxes is timeless while the rose gold packaging looks luxurious. It should be noted though that it is lightweight plastic so don't expect too much once handling it. Overall, these products are lovely additions to the my vanity. Will they be on yours too?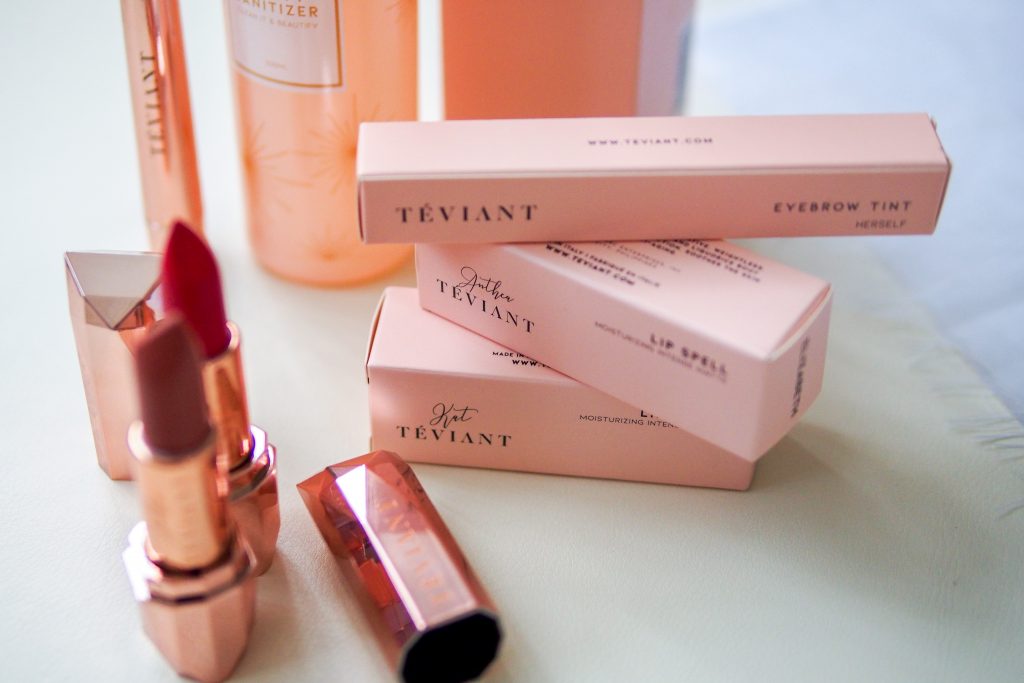 Download the Shopee app for free in case you haven't already from the App Store or Google Play.