Right around Father's Day last June, Philips celebrated their Be Your Best You campaign at the Rustan's Atrium where men got to experience the different Philips Multigroomers available in the market.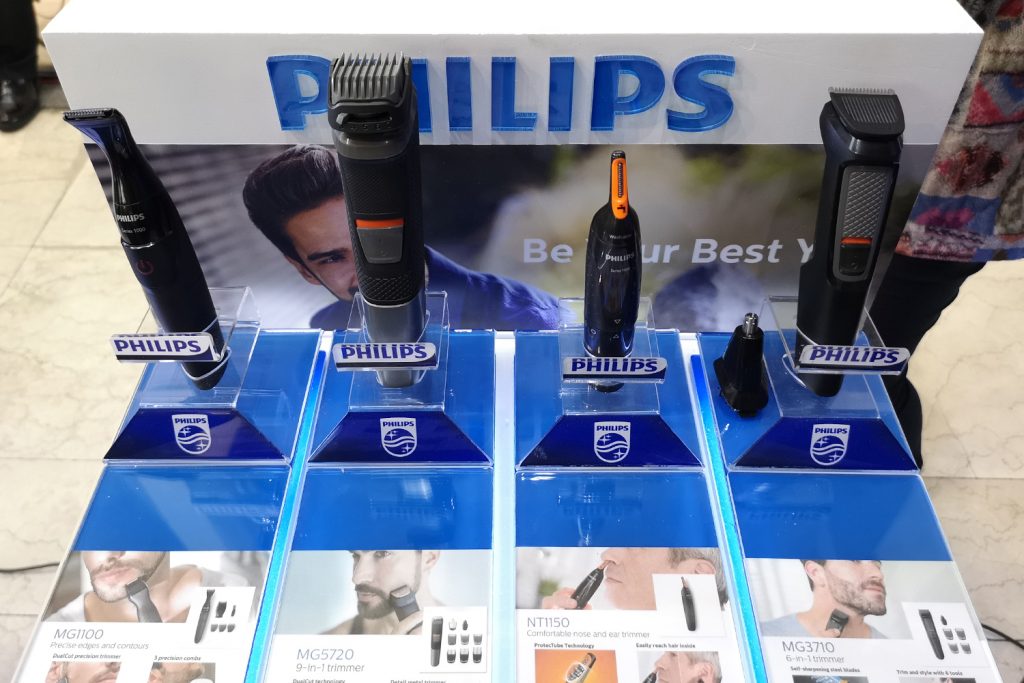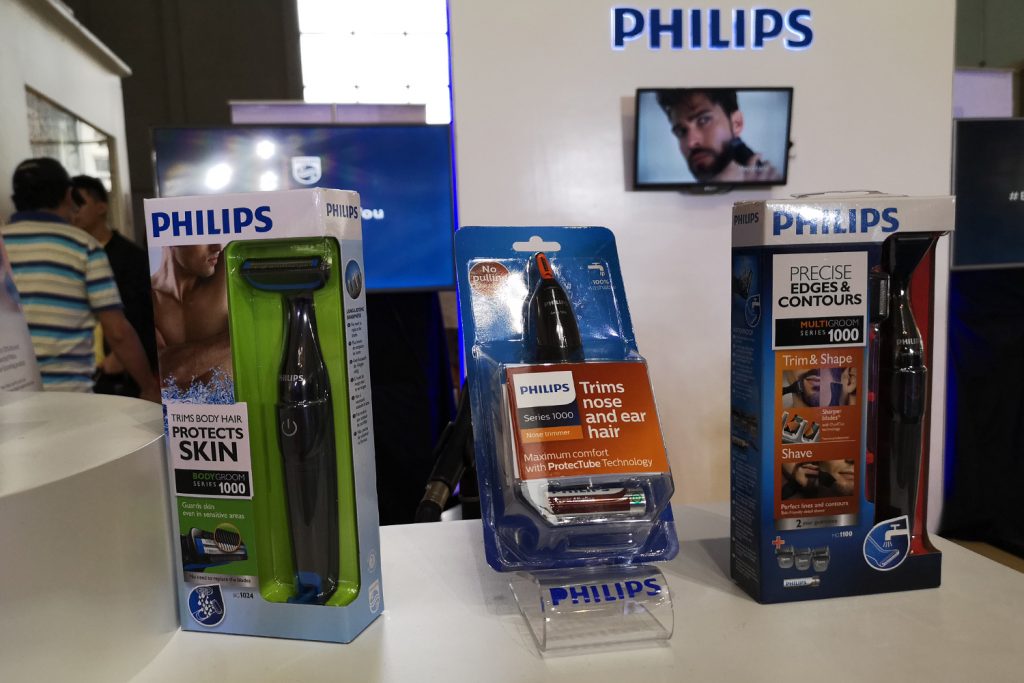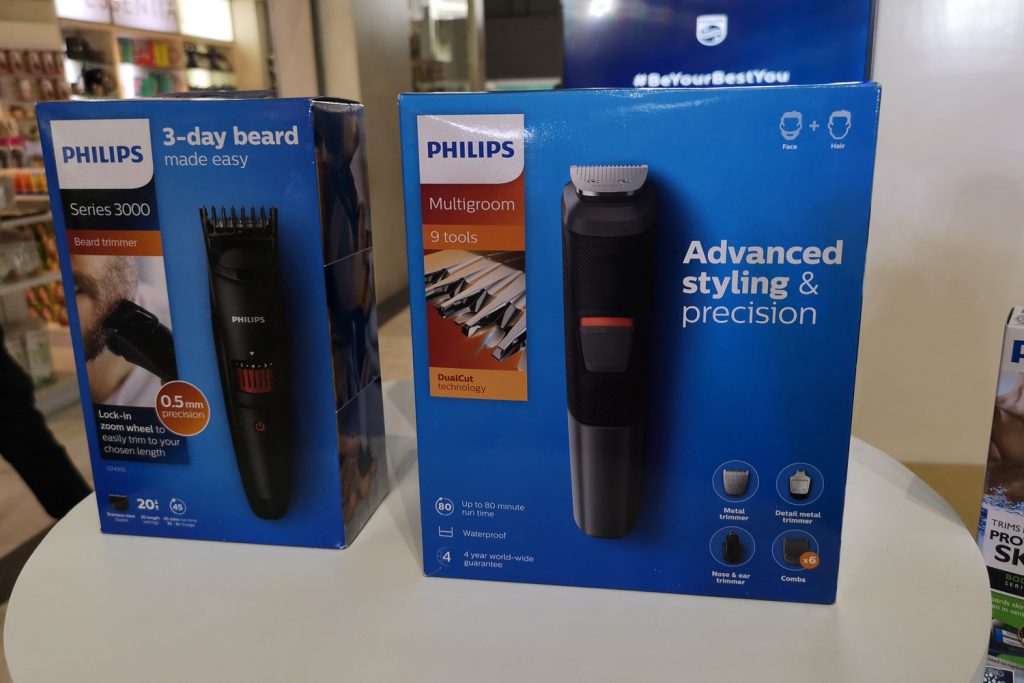 I happily trooped to the event with Mark as he currently uses a Philips Multigroomer and is highly satisfied with it. We wanted to know what new tech Philips is offering and if it was time for an upgrade.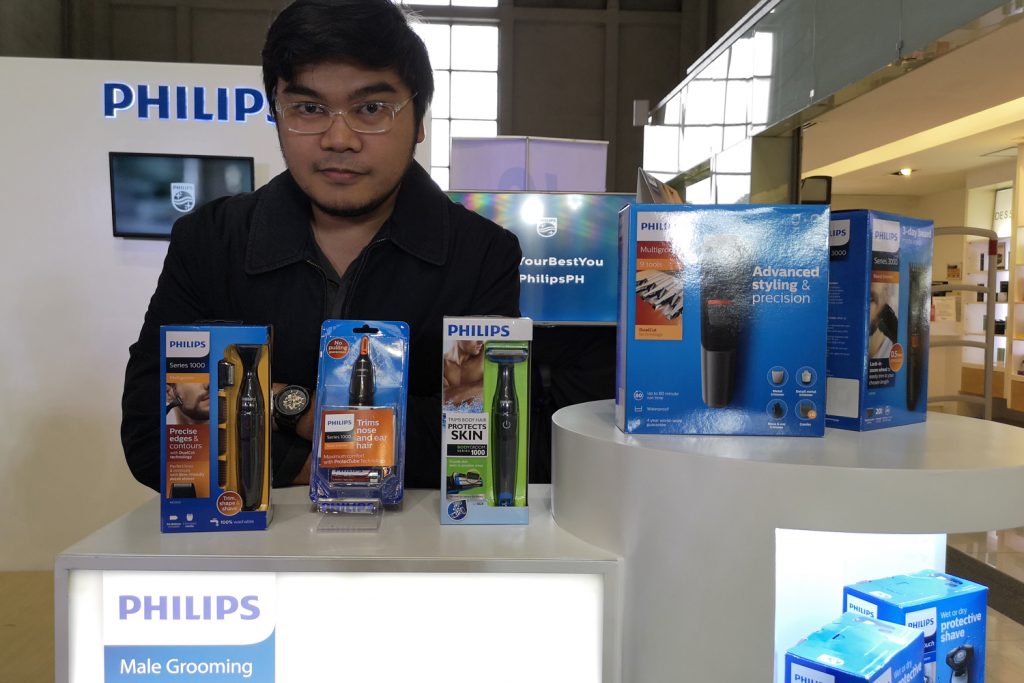 Pia Umayam, Business Development Manager for Philips Personal Health, said, "Philips has been constantly pushing the boundaries of innovation to provide consumers with innovative products that help them redefine the way they live their lives."
"As an industry leader in male grooming, we aim to deliver smart solutions to today's modern gentleman. We give him comfortable grooming experience every day without compromising the skin—that is our forte," she added.
Popular beauty guru, Lourd Ramos, was also at the event to give expert tips on grooming with the Philips Multigroomers and how to be your best you.
Mark got lucky as he was personally advised and even attended to by Lourd while he was treated to a pro grooming experience with Philips Multigroomers. I loved documenting every minute of it as you can really see the difference good grooming can make. I made a mental note to myself to constantly remind Mark to use his Philips Multigroomer!
Presenting the Philips Multigroomers Range
Here are four options to choose from: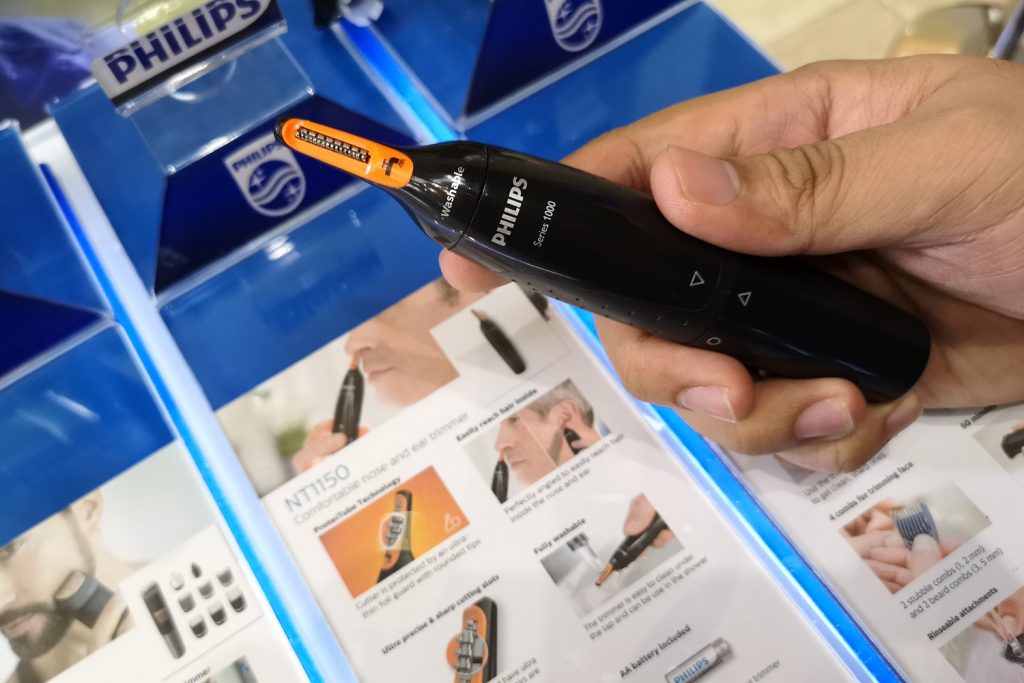 Philips Nosetrimmer
The Philips Nosetrimmer gently removes unwanted nose and ear hairs. The ProtecTube technology and the specially designed angel of the trimmer ensure a fast, easy and comfortable trim with no pulling guaranteed.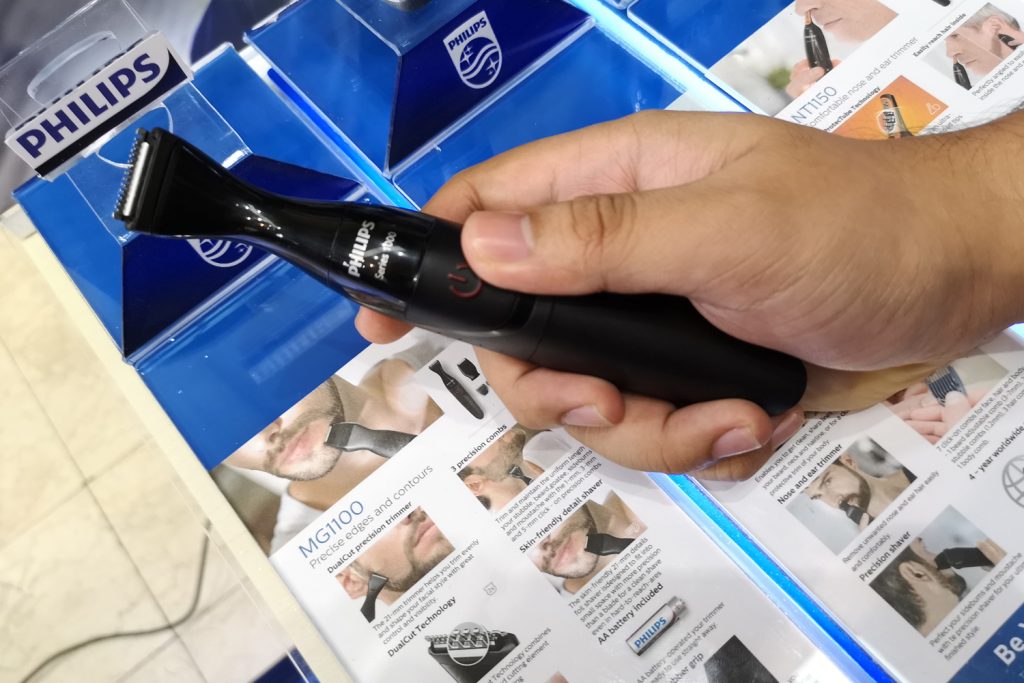 Philips Multrigroom Ultra Precise Beard Styler
This Philips beard styler gives power and precision to trim, shape & shave facial hair. Trim and shape your beard evenly with the advanced DualCut Trimmer & the combs. It gives you define precise lines, edges and contours.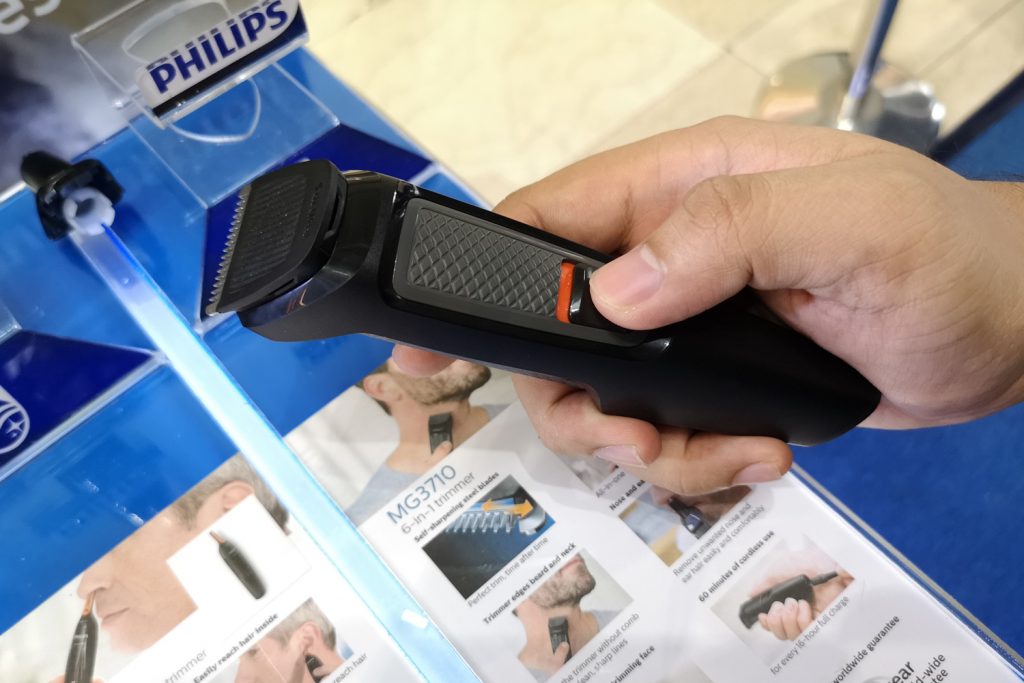 Philips Multigroom 6-in-1
This 6-in-1 trimmer conveniently trims and styles your facial hair with its six quality tools that allows you to easily create the exact facial style you want.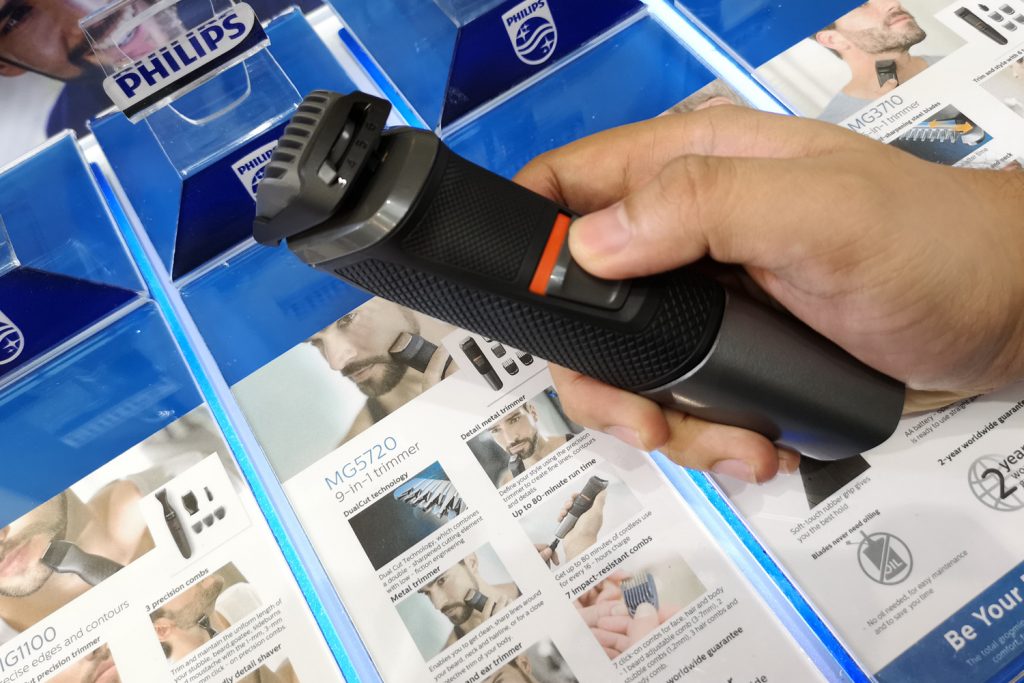 Philips Multigroom 9-in-1
This multigroom for Face, Hair and Body offers nine tools to trim and style your facial hair, clip your mane and groom your body. It has self-sharpening blades with a battery life of up to 70 minutes
I didn't get to take note of all the prices of the Philips Multigroomers but you can visit their website at http://www.philips.com.ph.
Thanks for the fabulous event Philips! We truly enjoyed learning about grooming for men!