A familiar brand in local drugstores, Pond's has been a staple in the Filipino skincare routine. They have a good range of products but they also keep introducing new ones that keep up with the beauty developments. Among these are sheet masks and serums that can be added to supplement a basic skincare routine.
Since K-beauty have spread several years back, sheet masks have grown in popularity. You can apply these daily or on self-care days when your skin needs an extra vitamin boost.
This past summer, Pond's released the Vitamin Duo Sheet Mask Collection (P267) with 3 variants. The Vit.B6 and Tomato, the Vit.C and Pineapple, and the Vit.E and Avocado has the effects of plumping, brightening, and nourishing respectively. Getting the bundle is great for trying out all options, but it's also possible to get them individually for P89 each.
Whatever your skin concern is, there's probably a serum for it in the market. Some of the common concerns are for anti-aging and brightening the skin. The Pond's Age Miracle Ultimate Youth Essence (P1,219) is loved by Heart Evangelista for helping her with skin aging issues like smoothing fine lines and pigmentation.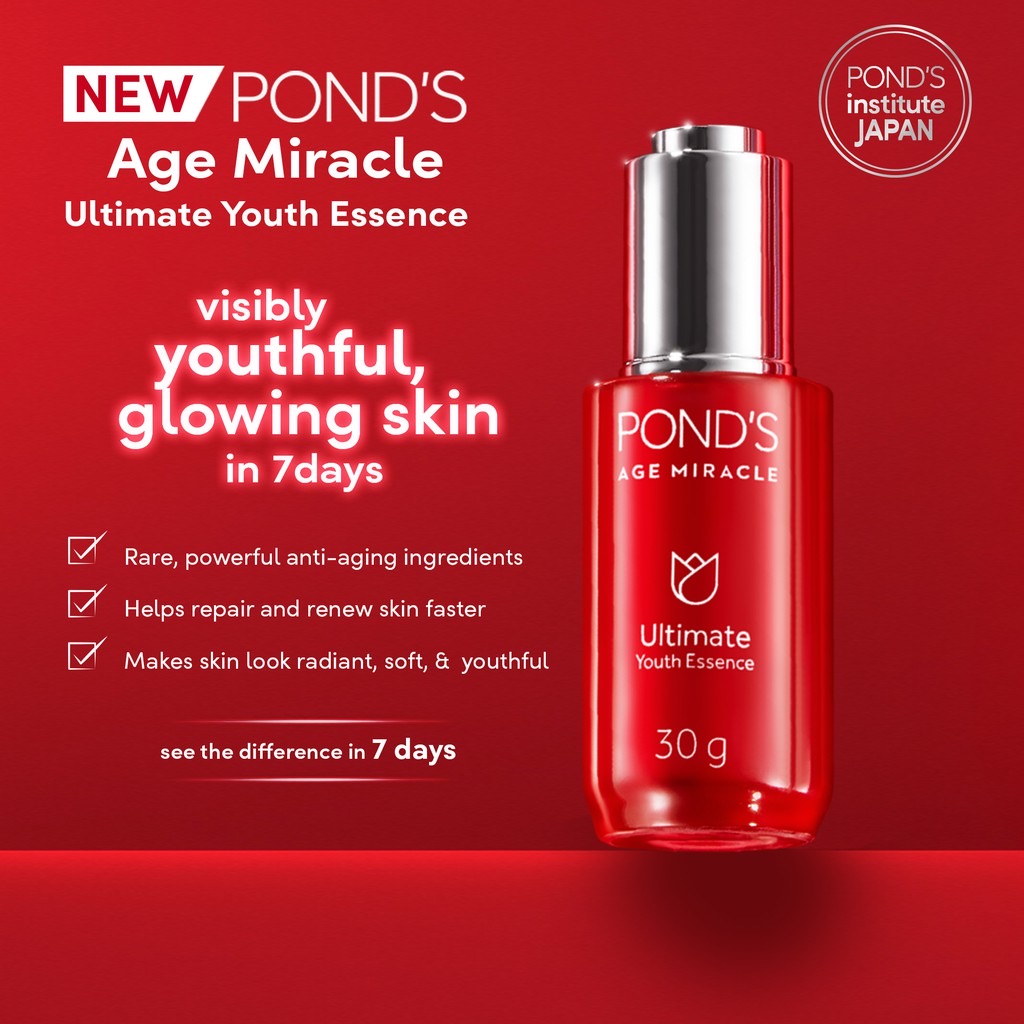 Another serum from Pond's is the new Triple Glow Serum (P449) loved by Kathryn Bernardo. Launched in early August, it uses 3% Niacinamide, Glutaboost, and Hyaluronic Acid to provide a smoother, brighter and hydrated complexion. This serum is also endorsed by the newest Pond's Girl, Wendy of Red Velvet.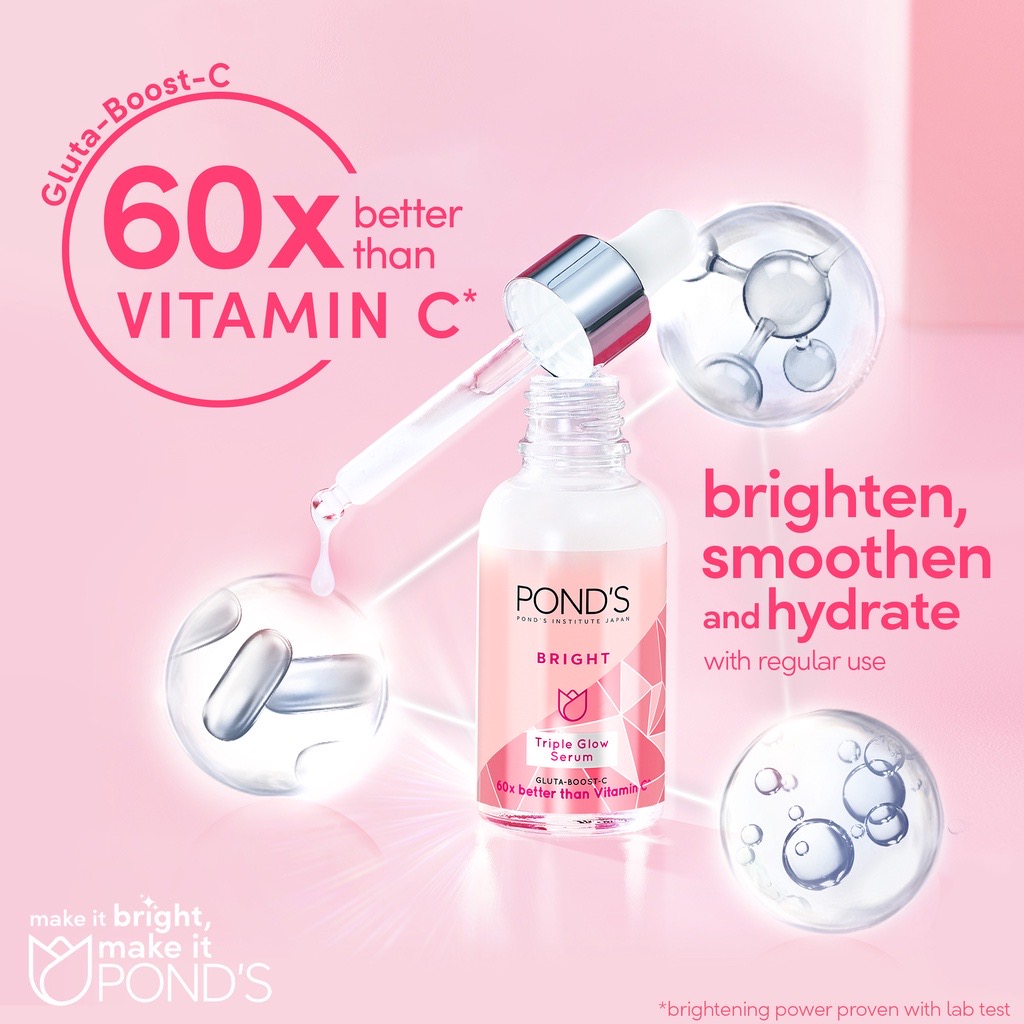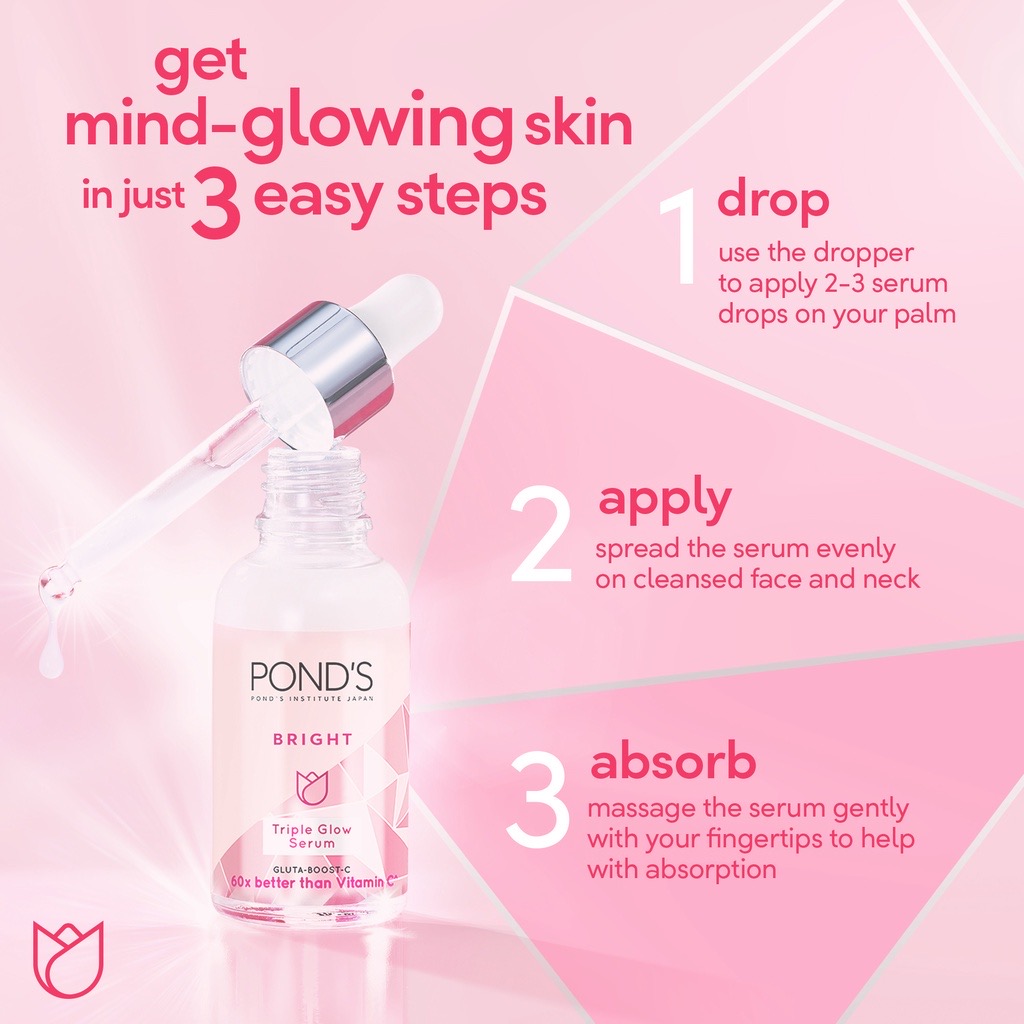 "Don't miss out on POND'S 30% off deals on Shopee Beauty!
From hair care to makeup, Shopee Beauty has all your makeup and skincare needs! Enjoy the most exclusive deals up to 90% off, new launches, and exciting offers fit from various brands for every makeup & skincare haul–only from Shopee Beauty!"
Drop by the Unilever Beauty Official Store to shop Pond's products as well as other personal care brands.
Download the Shopee app for free in case you haven't already from the App Store or Google Play.