Decluttering, sorting, and organizing are some of my usual activities ever since I'm mostly stuck at home. It wasn't on my schedule pre-pandemic since travelling, even in a private car, took a big chunk of my time already. Organizers are really helpful in keeping small items like makeup, skincare, and jewelry contained, that's why I'm now always on the lookout for affordable organizers on Shopee. Let's see what Mimi Philippines has to help me.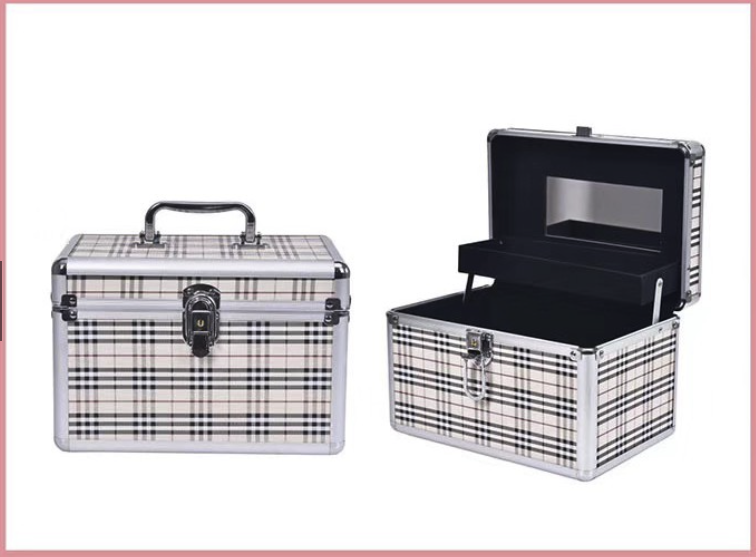 I have lots of opened and unopened makeup that sometimes get buried and forgotten. I'm looking into the Portable Cosmetic Makeup Box Organizer With Mirror (P557) to store my makeup in. This would allow me to segregate the makeup products in categories like those for everyday wear or for special occasions with all the glitter and bold colors. It has adjustable dividers, for keeping bottles and palettes in place, and looks like a smaller version of my existing makeup stash organizers.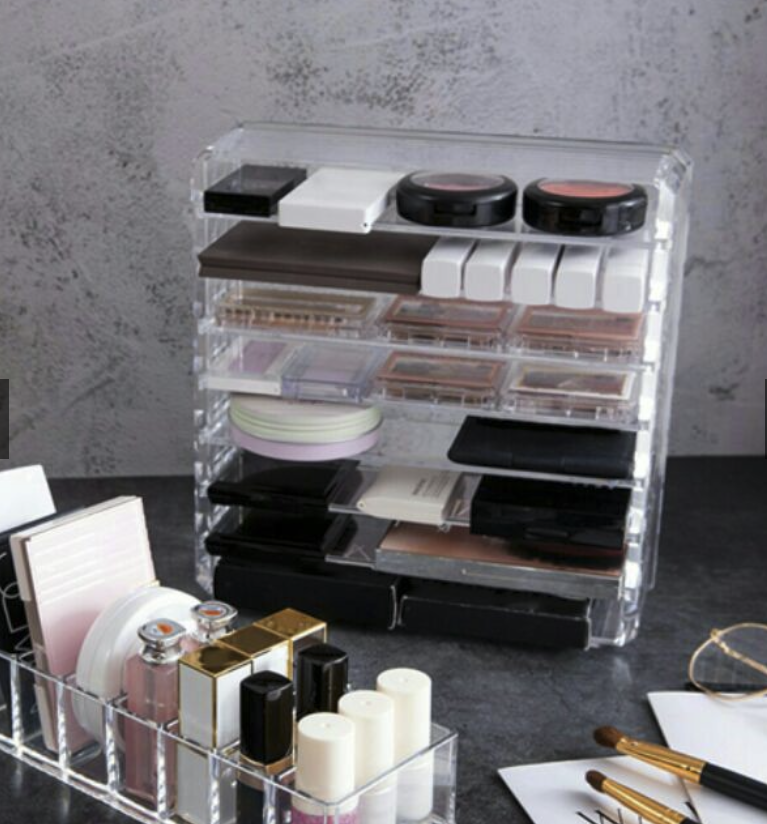 The limited dresser space I have makes use of acrylic organizers, but I'm already running out of space. I need square slots for lipsticks, and drawers or some type of shelf for palettes and pots. The Clear Acrylic Cosmetic Storage Organizer (P99-P399) has different kinds with lipstick slots and the 8 Slot Make Up Palette Acrylic Organizer (P239) has adjustable layers so I can adjust depending on the thickness of the palette.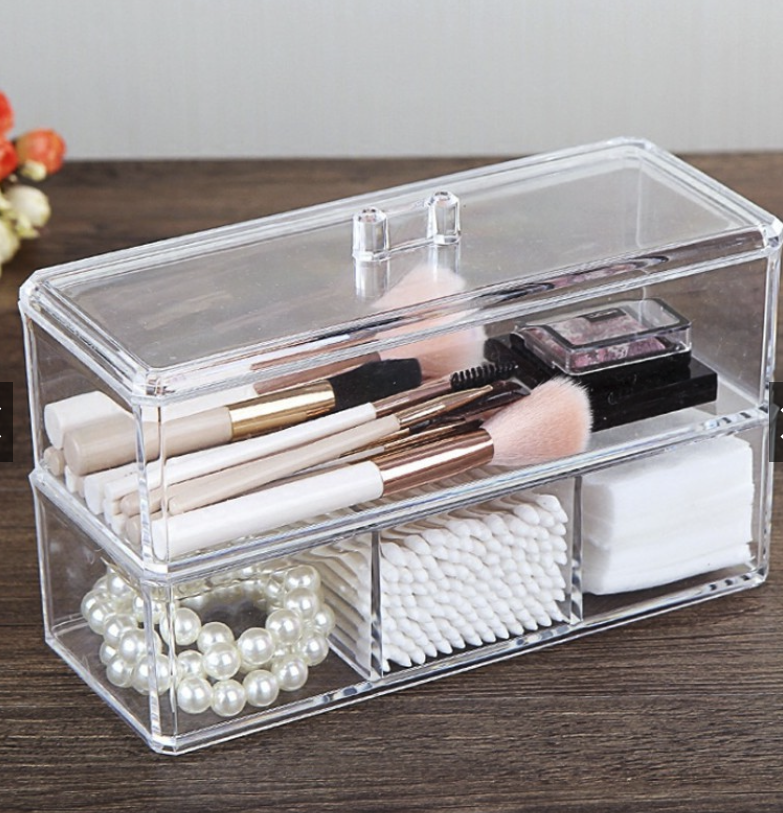 My makeup brushes are currently packed in narrow pouches. I find myself digging if I need a specific brush that I need. The Two Layer Clear Acrylic Storage Organizer (P319) might give me more breathing room for my brushes, and I can utilizes the divided layer for my cushion puffs and sponges.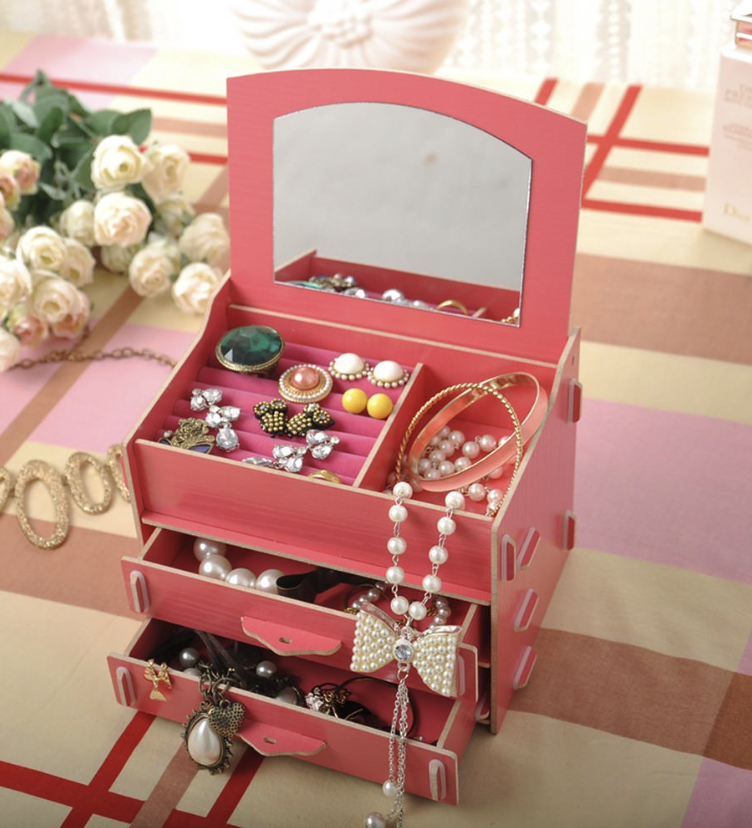 I also checked out the DIY Wooden Cosmetic Storage Box in Spring Flower (P246) for my sister. Storing jewelry is her main problem; hard to access jewelry means she doesn't get to wear them at all. A small assortment of rings, necklaces, and bracelets can easily fit here.
My shopping cart with the following items fall just under P2,000; not a bad price for clutter-free spaces. You can find more products including makeup brushes and other beauty tools at the Mimi Philippines Official Store at Shopee.
Download the Shopee app for free in case you haven't already from the App Store or Google Play.