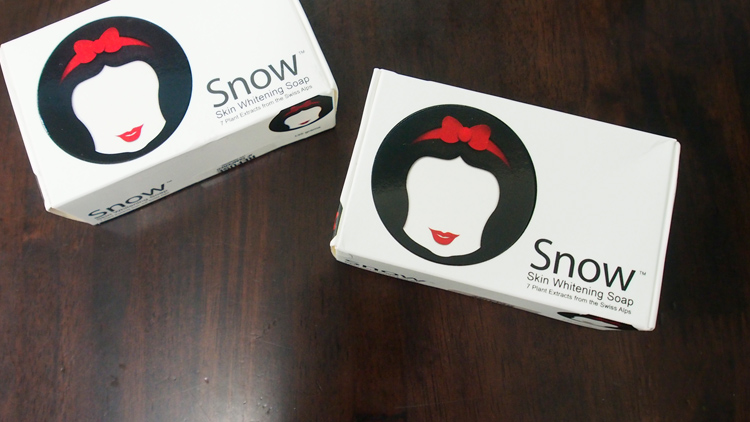 Well hello there day 4 attempt at NABLOPOMO! Today I am featuring the Snow Skin Whitening Soap distributed by VIDA Nutriscience, Inc. When they first approached me if I can review their products, I was wary to try it out as one, soaps like these are all over the place that I don't easily trust them especially those that I don't know anything about. Two, my naturally dry skin can only take so much and I have long avoided whitening soaps as they usually have a drying effect. But upon further research and a quick trip to Mercury Drug, I found out that they were legit aka they were stocked there.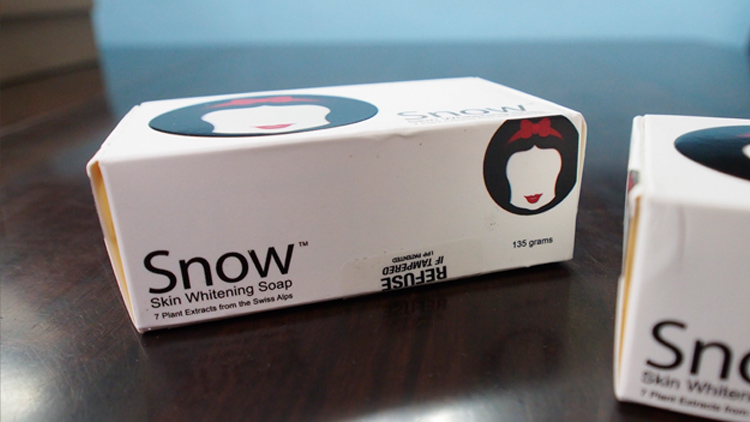 I thought to myself that if they were allowed to be sold at Mercury Drug then surely they have undergone some sort of testing right? And so for the entire month of October, the Snow Skin Whitening Soap with 7 Plant Extracts from the Swiss Alps was my official shower companion.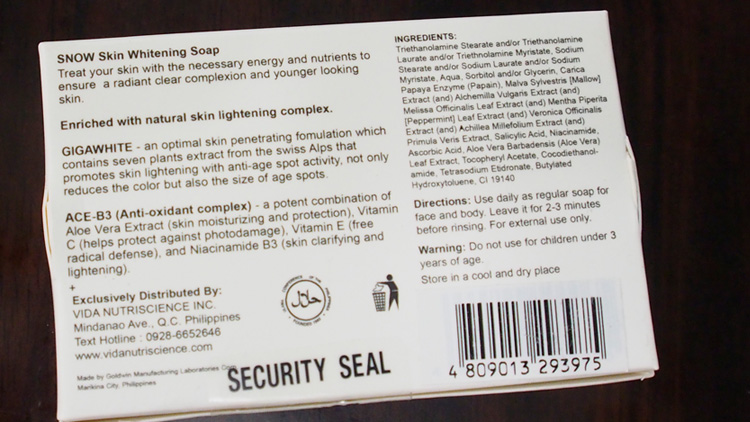 Each soap comes sealed with a clear sealing tape saying "REFUSE IF TAMPERED.." I guess it's to show that the product that you're getting is of approved quality. I also took a photo of the ingredients and directions for use. I haven't researched the ingredients in detail and proceeded only because I trust Mercury Drug's product selection. The claim was "Treat your skin with the necessary energy and nutrients to ensure a radiant clear complexion and younger looking skin." Did this really happen to me? Let's see.
Once opened, you get a clear yellow soap packed in transparent covering as well as an info sheet. The instruction was to "Use daily as regular soap for face and body." I didn't use it for my face as I already have my fair share of facial skincare trials in the past months and have only begun to have a stabilized routine. Now I didn't think that I can properly document before and after shots so I'll just relay my experience in narrative form. 🙂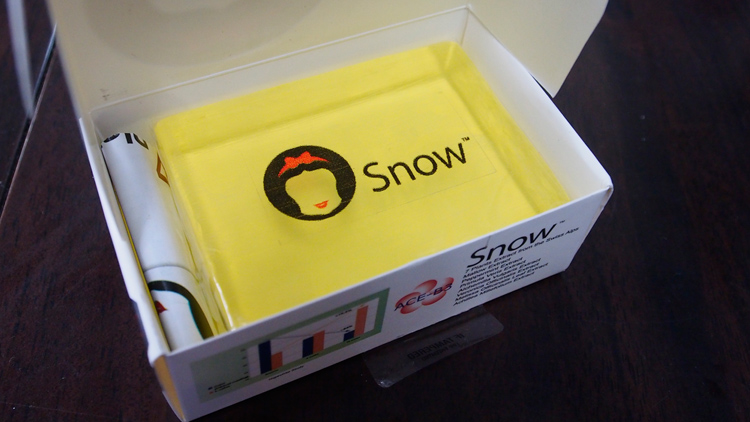 WEEK 1 – Of course my skin felt dry as I have been spoiled and pampered by my alternating shower buddies from AVON and  The Cream Factory. I still wanted to give the soap a fair trial so I compensated with a healthy slathering of lotion afterwards. One thing I particularly liked at this point was how clean my skin felt after, never mind the drying part.
WEEK 2 – I started to notice how the drying effect was not as noticeable as before. I think at this point my skin has adjusted to the change and therefore only left some areas with dry patches, namely my elbows and calves which are the really, really dry parts.
WEEK 3 – I have grown quite fond of the clean feeling the soap leaves after a shower. Not to mention I've started to notice the light scent the soap gives off. I can't really describe it except that it is a subtle, clean scent.
WEEK 4 – I can definitely say that my skin and I have grown used to the soap that I barely notice anything different anymore. The dry areas have also lessened except for my hands which have become really, really dry these days so I don't know if that's the soap's effect or not. It might be the weather coz I've had my hands feel like this before so I just make sure to have hand cream or lotion with me all the time.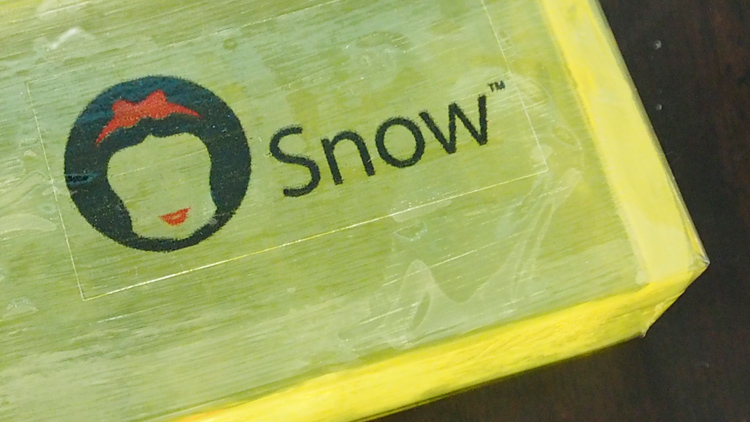 As of this writing, I haven't used up my first bar of soap. I think it helps that I don't wet the soap itself. I only lather it directly on me or on a loofah to exfoliate. Did I notice whitening? I'm not really sure. I don't think I can give a definitive yes at this point. Maybe one month is not enough for proper testing of the whitening effect which I'm not really after. What I do want though is for my skin to have consistent color and I think the Snow Skin Whitening Soap helped out in this department.
Since I also didn't experience any rashes or skin irritation, I will continue to use the Snow Skin Whitening Soap with 7 Plant Extracts from the Swiss Alps and alternate with my favorite bath buddies. Sort of like a clarifying-cleansing-moisturizing-exfoliating type of routine in the hopes of achieving healthy and glowing skin. 🙂