Let's face it guys. Shopee has taken over our mobile shopping lives! I actually check in everyday to get my daily prize aside from stalking the awesome Flash Deals to see if there's anything I'm interested in. If I spot something I like, I click the like button so the product is added to the My Likes tab in my account. This makes for a quick and easy reference so I can easily go back to a product that I want. Let me share with you what's currently at the top of my Shopee Wishlist. I'm saying currently because the list changes almost daily haha!
One | OPPO F7 128GB Solar Red+Freebies

This newly launched OPPO phone is the newest version of my OPPO F3 which I featured here before. I'm really loving the Solar Red version as part of the main line-up because I've seen how OPPO does its red devices and they are stunning!
Two | Xiaomi Mi Band 2 & Xiaomi Mi Band Leather Strap (Red)

Keeping up with the Red theme I started, I'm loving this Xiaomi Mi Band Leather Strap in Red as I always wear my fitness tracker. Of course I need to get the Xiaomi Mi Band 2 to house in the strap which is a relatively affordable tracker that is easily customized. You'll be amazed at the range of straps available on Shopee!
Three | Oster® Ball® Mason Jar Blender (Red)

Still with the Red and now slightly fitness theme is this Oster Mason Jar Blender. It is so hot this summer so I've been meaning to invest in making refreshing healthy smoothies and I feel like this blender will not only address that need, it will also look chic on my kitchen counter.
Four | blk bb + cc cream stick & blk intense color liquid eyeshadow

And we get to the Beauty portion! Anne Curtis is Shopee Philippines' newest brand ambassador! So of course, her beloved blk cosmetics is now available on the platform – just in time for the #ShopeePH55Sale! I'm especially loving the K-beauty collection which I got to review for Project Vanity so I want to add a few more shades to my stash.
Five | INNISFREE Auto Eye Brow Pencil

Since I've been going with themes for today's wishlist – I'm really interested in this Innisfree Eye Brow Pencil. My fellow PV girls hoard this each time they go on sale so I'm pretty sure this is gonna be a good buy.
Six | Pyunkang Yul Mist Toner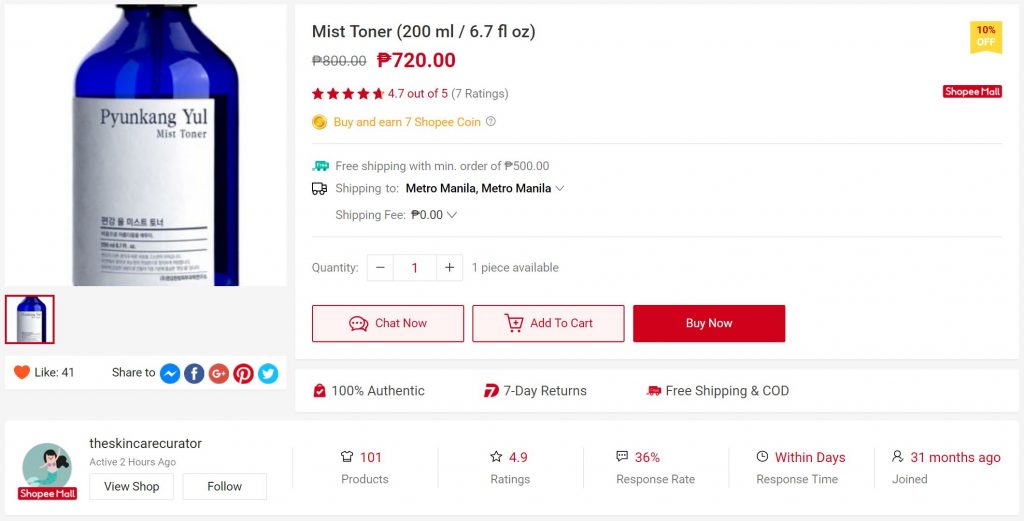 I actually have this already but I'm looking out for an awesome deal for a back-up! Haha, one can never have too many back-ups of mists as I go through them quite quickly.
Seven | Peripera Airy Ink Velvet

I've been on a Korean lip tint type of binge lately so the Peripera one is a classic that I surprisingly haven't tried at all! Now may be the perfect time..
Eight | Glossier Generation G Matte Lipstick

Moving past the K-beauty theme and here's a cult fave product – the Glossier Generation G. Another lip product that I haven't tried yet but have been wanting to try since it first came out! Glossier sadly does not ship to the Philippines which makes Shopee resellers awesome for offering access to authentic Glossier products.
Nine | Real Techniques Mini Multitask Brush & Real Techniques Mini Expert Face Brush

On to the tools! I spotted these mini Real Techniques brushes and they immediately went to my wishlist. Full-sized brush heads with travel-friendly handles? Adding to cart in 3, 2, 1..
Ten | GLADKING Light 8 LED Tri-Fold Portable, Small Pocket Mirror

I honestly don't need this one but I just can't resist the cutest mirrors. I actually have a mini-collection of them! This one though has LED lights so you can use it even when it's dark. So yes, this got immediately added to my wishlist!
And that wraps up my current Top 10 Shopee Wishlist. I provided links to the products so you can easily check them out. And no, I don't get commission if you click on any of the links. Should I do this more often so we can all shop together? 🙂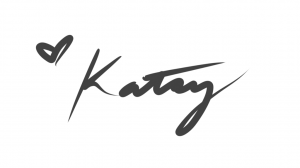 PS. In case you're new to Shopee, you can get P80 off your first purchase via the mobile app which you can download here. Just use my code BSUKIKATSY for purchases over P400 on products with Shopee Guarantee. This is valid until July 31, 2018. Happy Shopee-ing guys!
For more information plus special sales and promos, follow Shopee Philippines at their official social media channels – Facebook (@ShopeePH) and Instagram (@Shopee_ph).