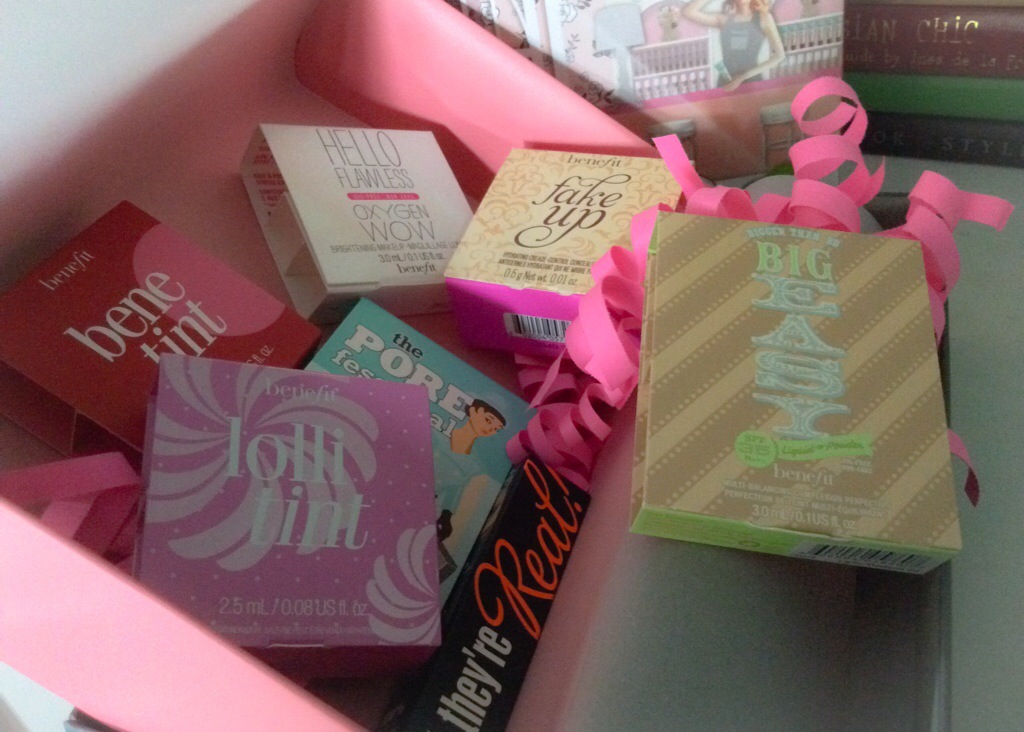 Hi guys! I haven't posted in a while so let's begin the update shall we? 🙂
First up is this month's BDJ Box which is another Benefit exclusive box. The first Benefit one was in March earlier this year which I also got but failed to post. I did enjoy that particular box as I haven't really tried anything Benefit. I keep meaning to get something from them but for one reason or the other, I always end up empty-handed.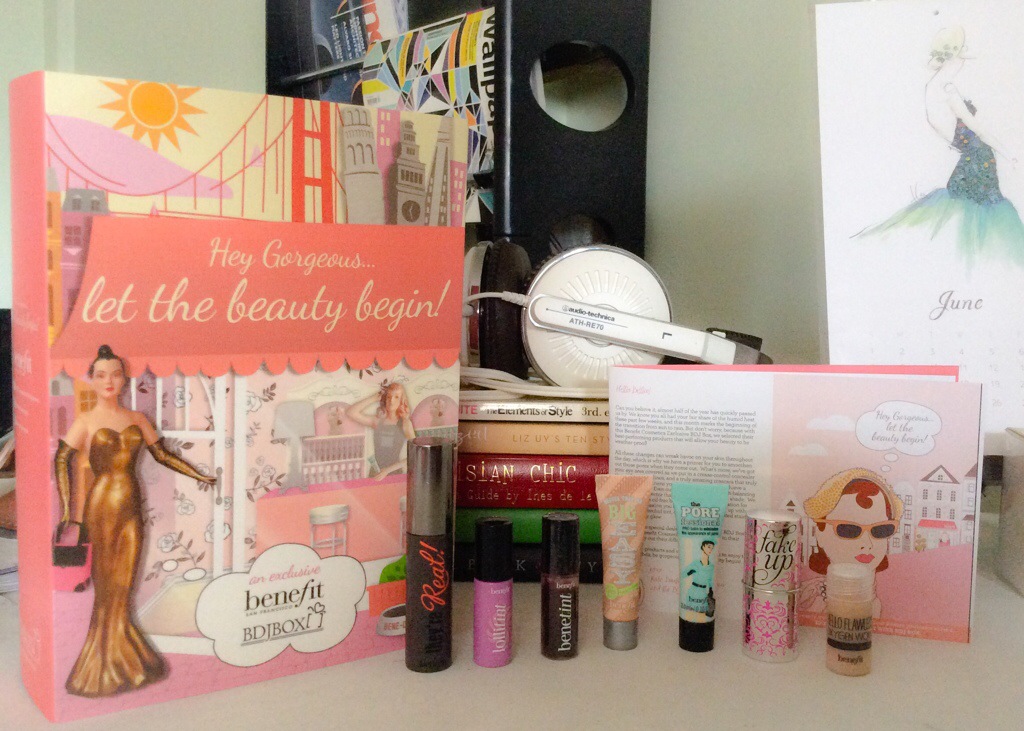 For this month's box, the theme was Hey Gorgeous… Let the Beauty begin!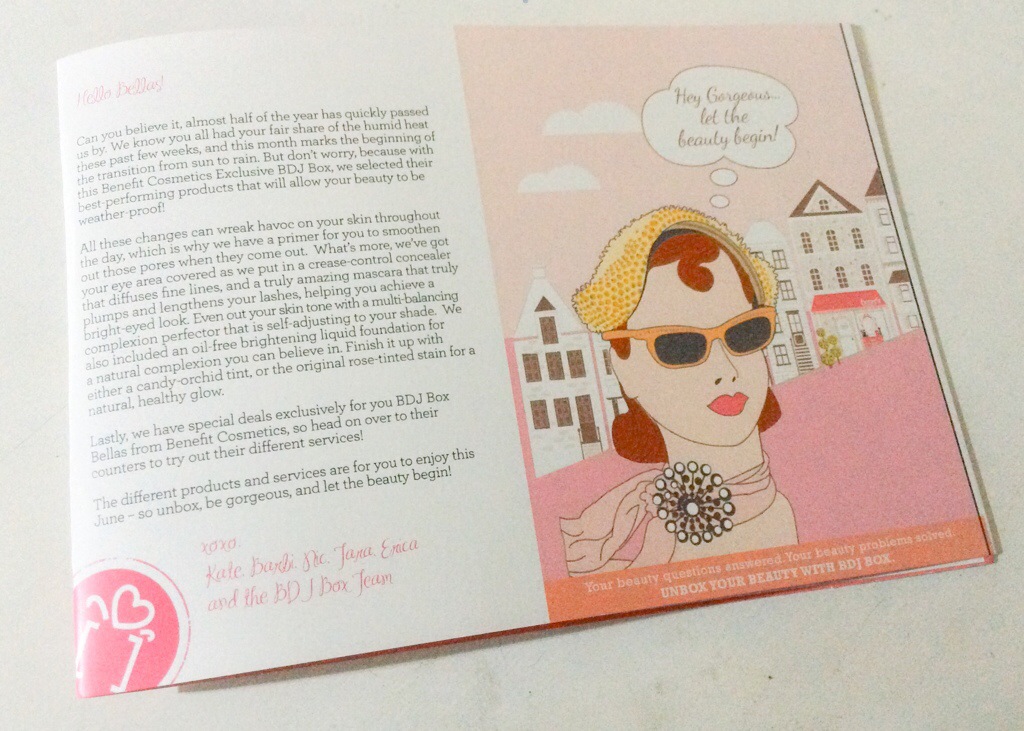 The box sleeve had the trademark cutesy graphics that Benefit always has. I was initially disappointed at the weight of the box because last month's BDJ Box was really packed and overflowing with items. But since it is Benefit and the brand's not exactly cheap, I opened the box with less apprehension.
Lo and behold! Super cute minis of best-selling Benefit products!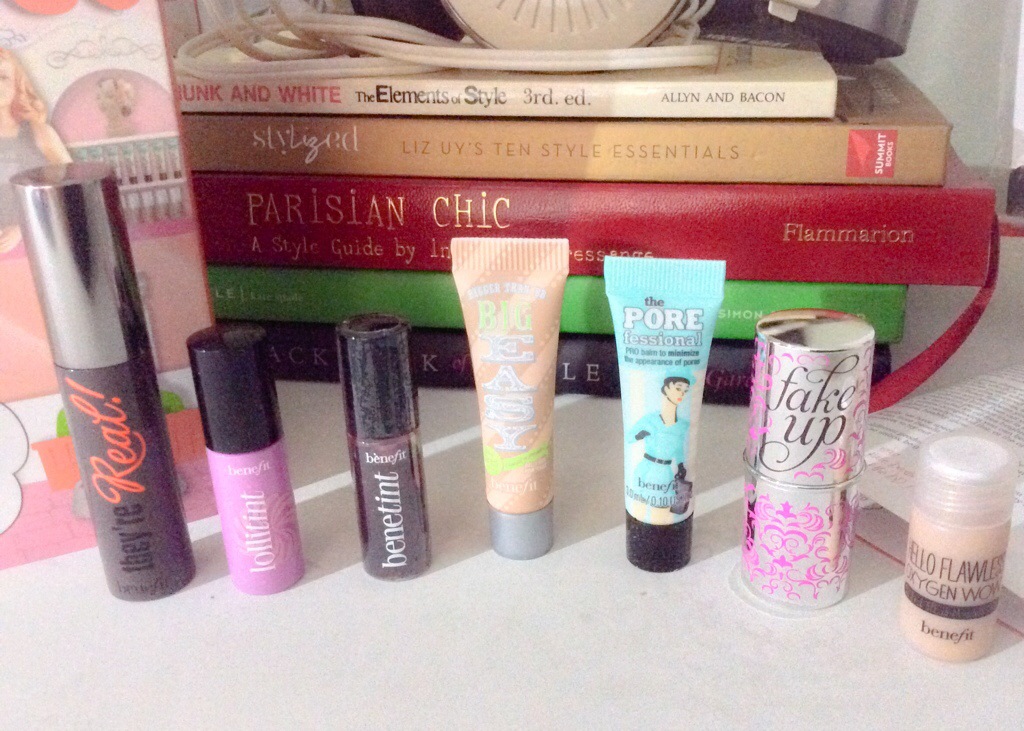 I loved the sight of them minis! Haha. They're super super cute! Not to mention there are products here that I've been dying to try but I couldn't justify getting full-sized. Yet. But first, here's what I got in random order:
1. Porefessional PRO Balm 3.0ml
(Php 1600 for 22ml)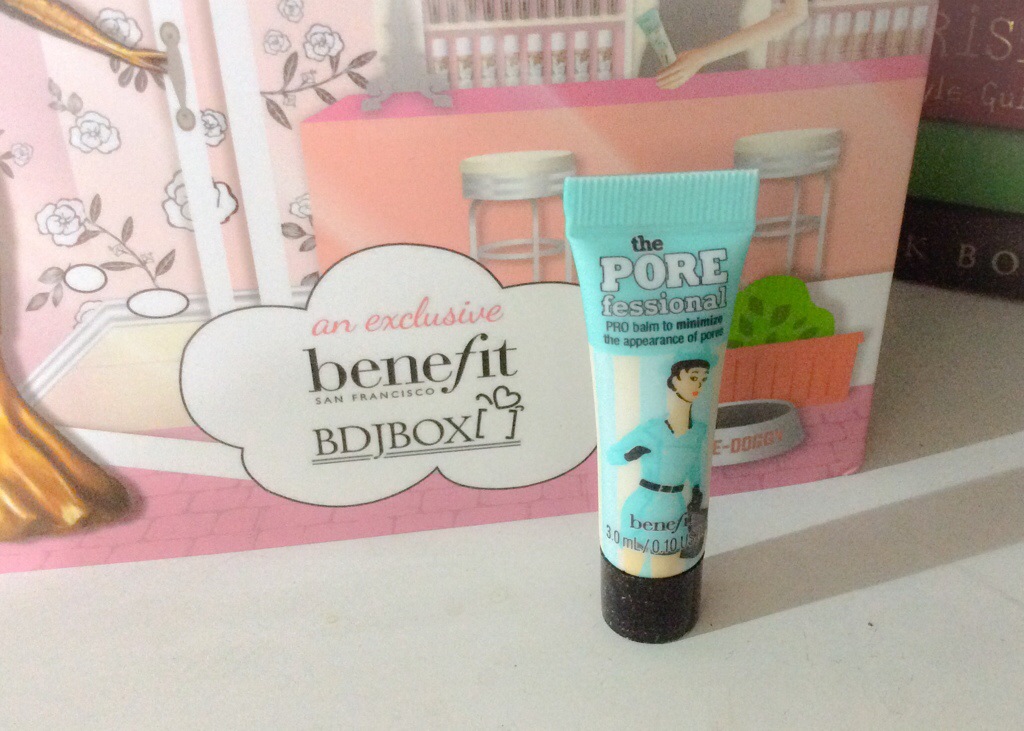 2. Fake Up Concealer in 02 Medium, Sample Size
(Php 1600 for 3.5g)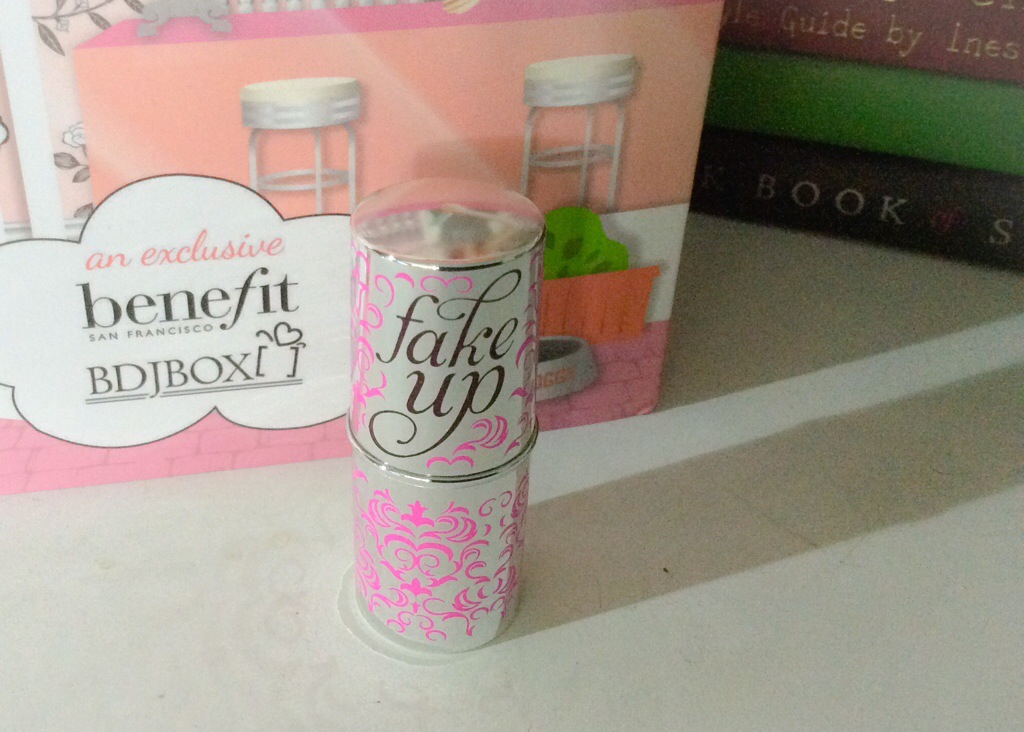 3. Big Easy in Shade 03
(Php 2000 for 35 ml)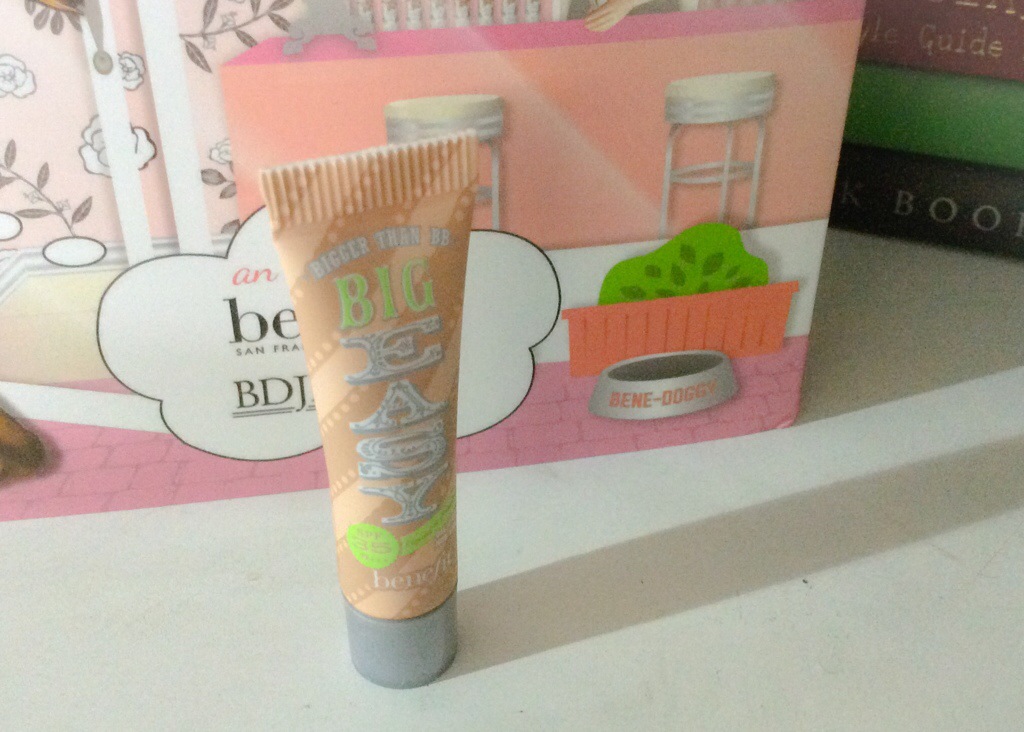 4. Hello Flawless Oxygen Wow in I'm Plush and Precious Petal 3.0ml
(Php 1900 for 30ml)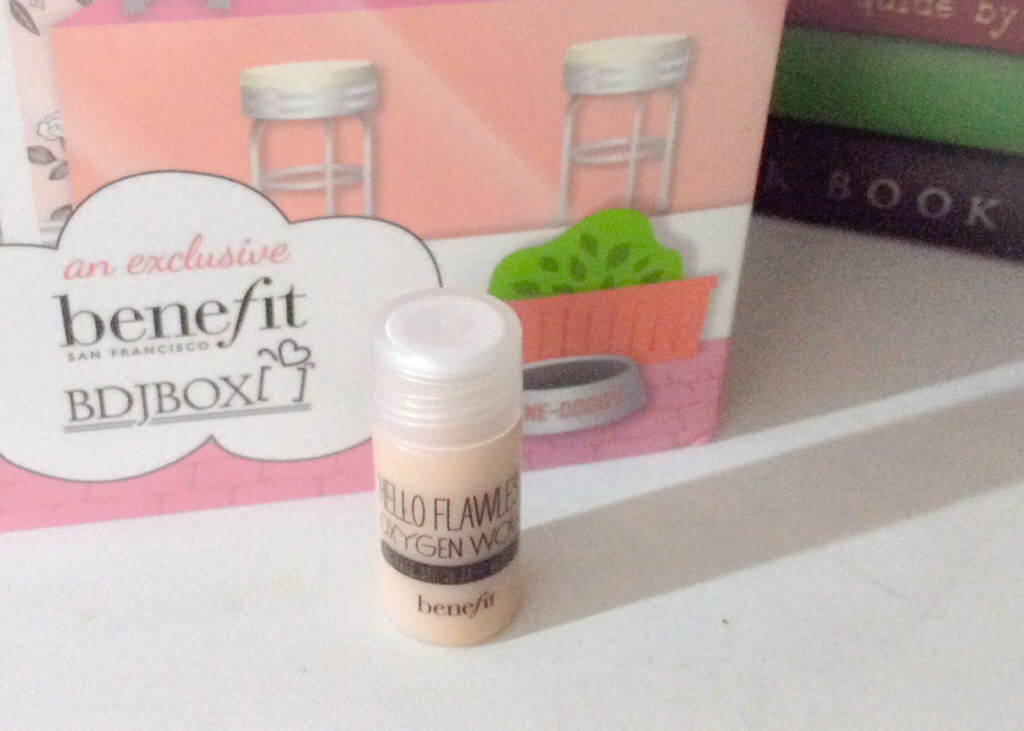 5. They're Real Mascara 3.0g
(Php1300 for 8.5ml)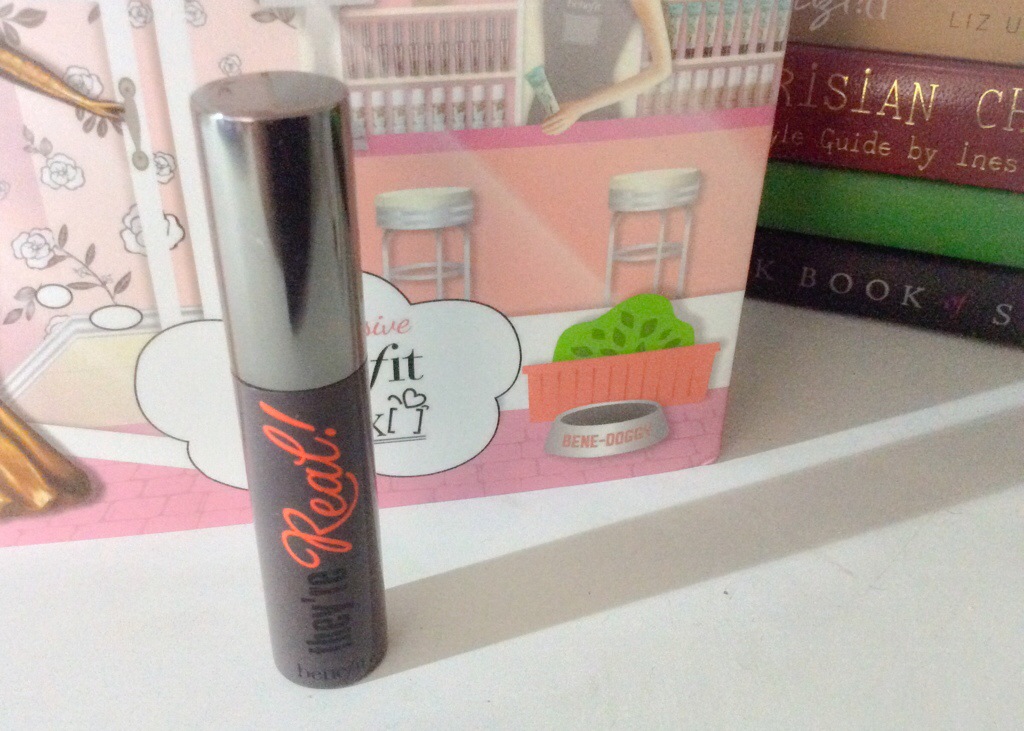 6. Lollitint, Sample Size
(Php 1700 for 12.5ml)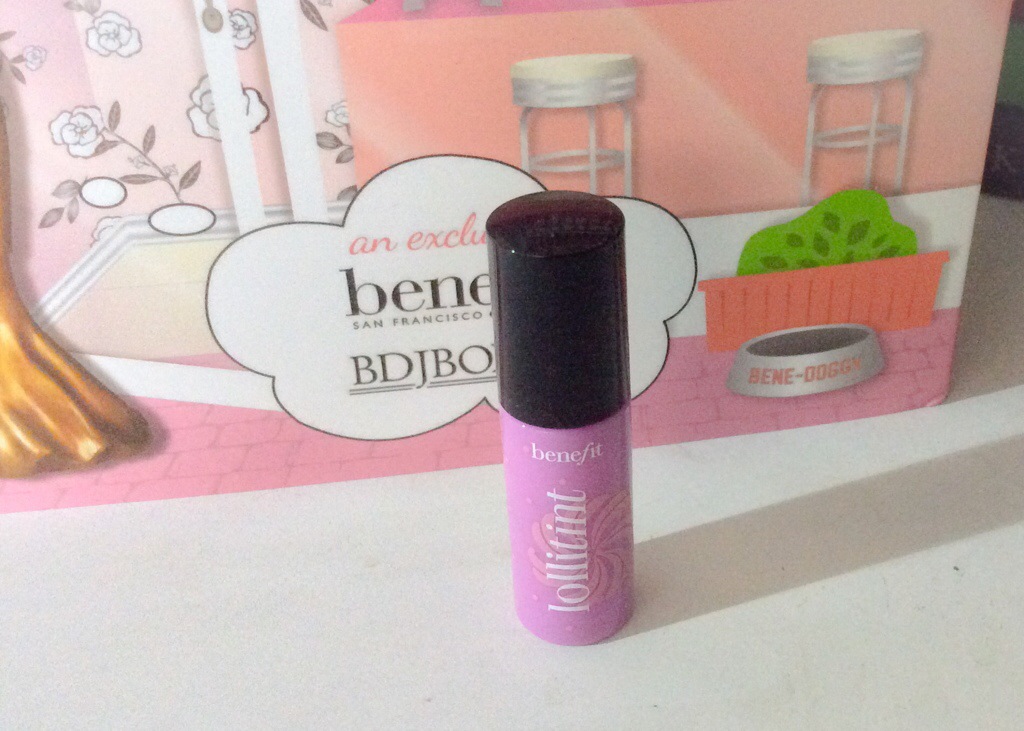 7. Benetint, Sample Size
(Php 1700 for 12.5ml)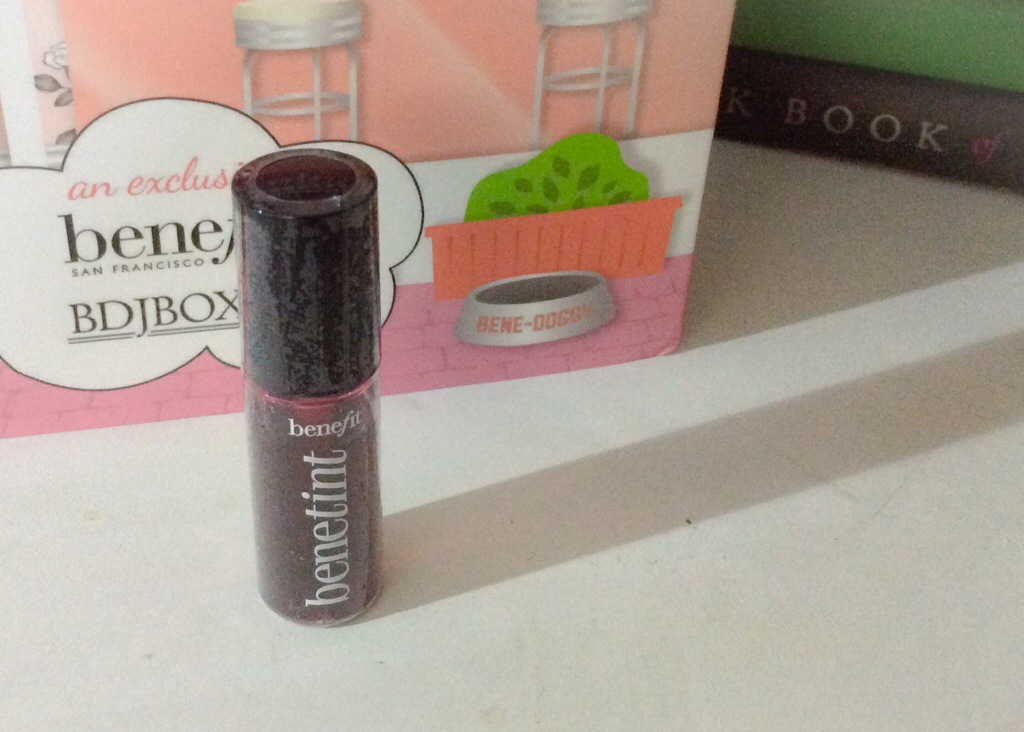 Also included in the box were BDJ's inspirational stickers – "Nothing makes a woman more beautiful, than the belief that she is beautiful.", Benefit's product catalog for Spring 2014, a coupon for a Php 300 Brow Wax service with any product purchase, and a coupon for a FREE MAKEUPPER. I think I'll be availing of the latter as we pass by Rustan's Makati practically every weekend. 🙂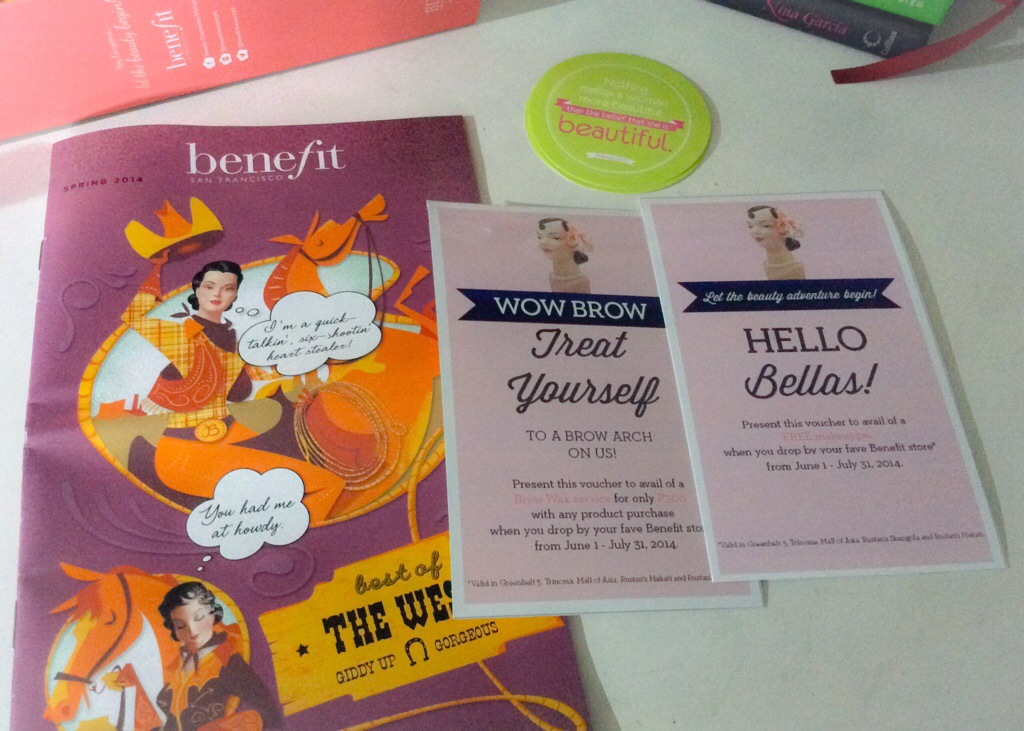 Here are my top 3 picks from this month's box: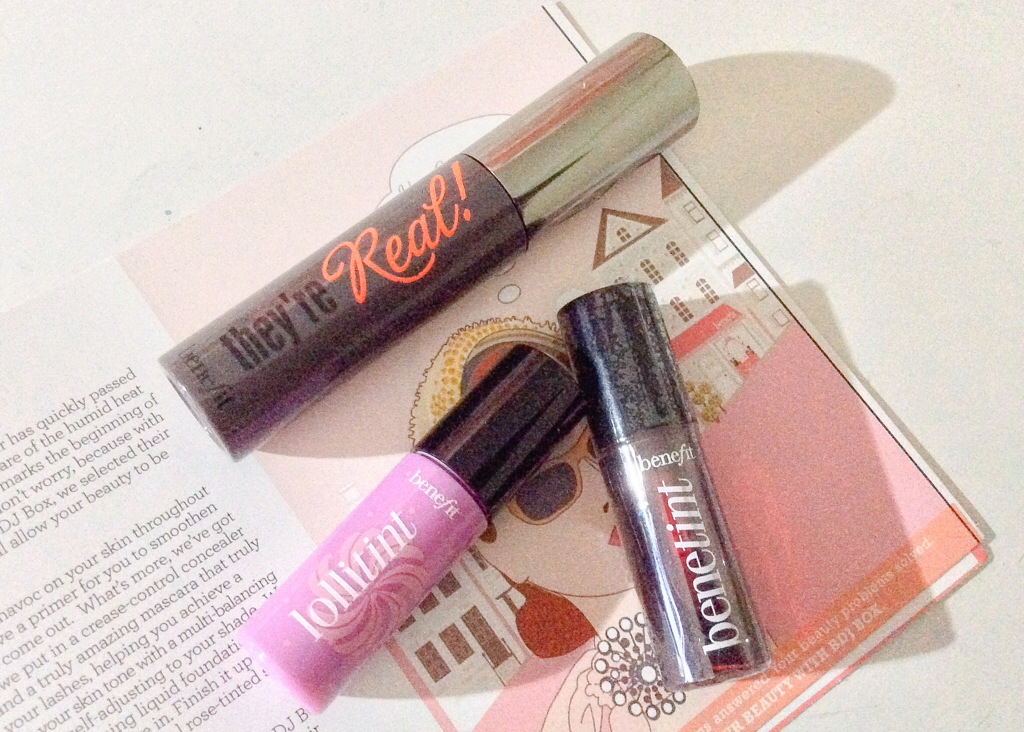 Benefit They're Real Mascara, Lollitint,and Benetint.
I immediately used Lollitint after receiving the box but I'll reserve my reviews for another post as I think I need to use these up more to arrive at a decent opinion. I liked the Hello Flawless Oxygen Wow Foundation from the previous box but I'm still not sure what my correct shade is. I liked the packaging of the previous sample more than the current one as the current one is smaller and looks like it wouldn't last for more than 1-2 uses. I have also seen other unboxing posts with the It's Potent Eye Cream and the Stay Flawless Primer (one in better packaging than the first one that almost immediately dries up on you before you can actually finish the sample) and would have loved to try those as well. I have been using eye creams since college and frequently lecture my friends to use them as well. Haha. The Stay Flawless Primer based on the previous sample actually works. But I'm really happy I got the They're Real Mascara as I'm forever searching for a mascara that would actually work on my beyond stubborn lashes that practically never holds a curl.
Benefit goodies from the March BDJ Box: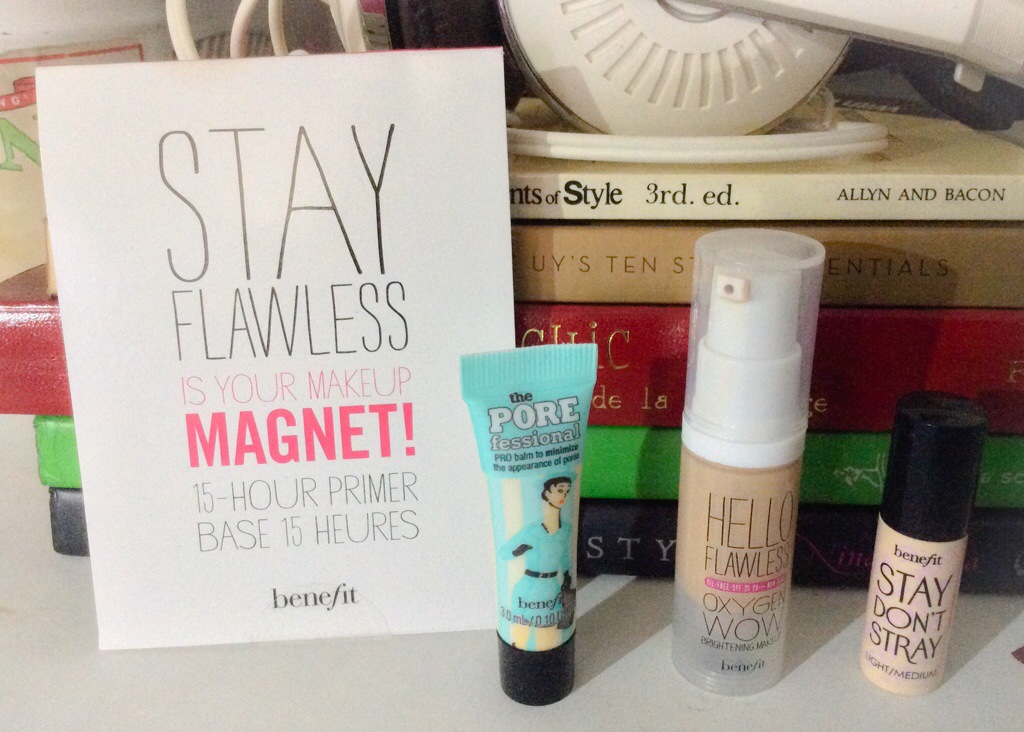 Products left from my March Benefit Secrets of the Spy Gal Box plus this month's goodies: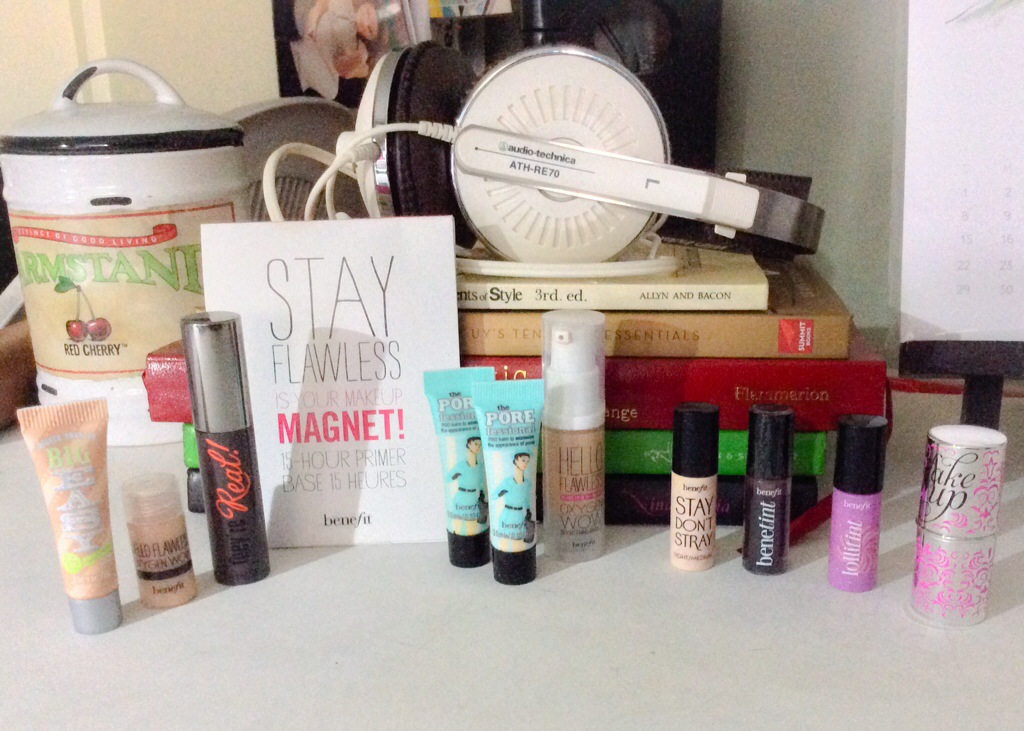 You can get BDJ Box monthly for Php580 at http://www.bdjbox.com. July boxes have already sold out (thankfully I was able to get one!) so you can only avail of the August box now.
For the price paid per box and based on past BDJ Boxes, you can be assured that you will always get your money's worth. If you're always on the lookout for new things to try or if you just like receiving a sort of monthly gift (albeit paid), then I would recommend you try to get these subscription boxes. I've discovered plenty of favorites ever since I subscribed and even with my pseudo makeup ban (yes I'm on a ban!), these boxes are the exception to the rule. 🙂 I'll probably post the details of my ban soon so that I can also set my rules in cyberspace stone.
Till the next box! 🙂