Being a mom means constantly thinking of what my little boy might need and the diaper supply is on top of that list ever since he was born. For new moms, deciding which diaper brand to get for your baby is a challenge.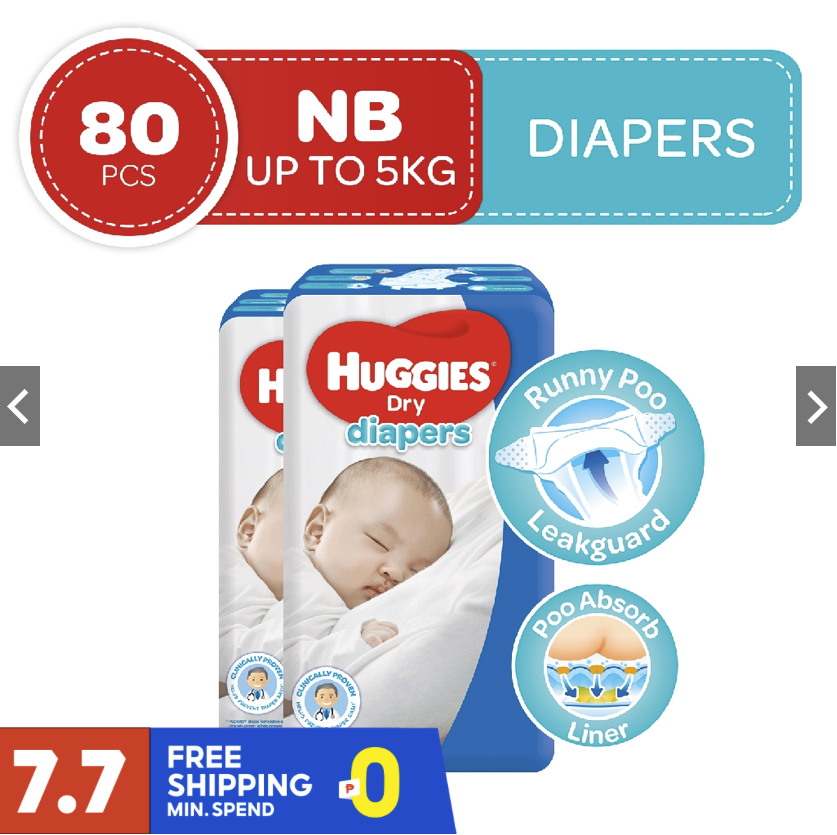 Here are some features of the Huggies Dry Diapers Newborn (P520) to make your choice easier:
Cottony Soft Cover and 100% Breathable Outer Cover
These features protect baby's delicate skin, keeping it dry and comfortable.
Fast Absorb Technology and Double Leak Barriers
These help prevent leaks and also provide "12-hour dryness".
Poo Absorb Liner and Runny Poo Leakguard
As the name suggests, it pulls the poo into the liner to lessen contact with baby's skin. The latter ensure that in case of runny poo, it won't spread to baby's back.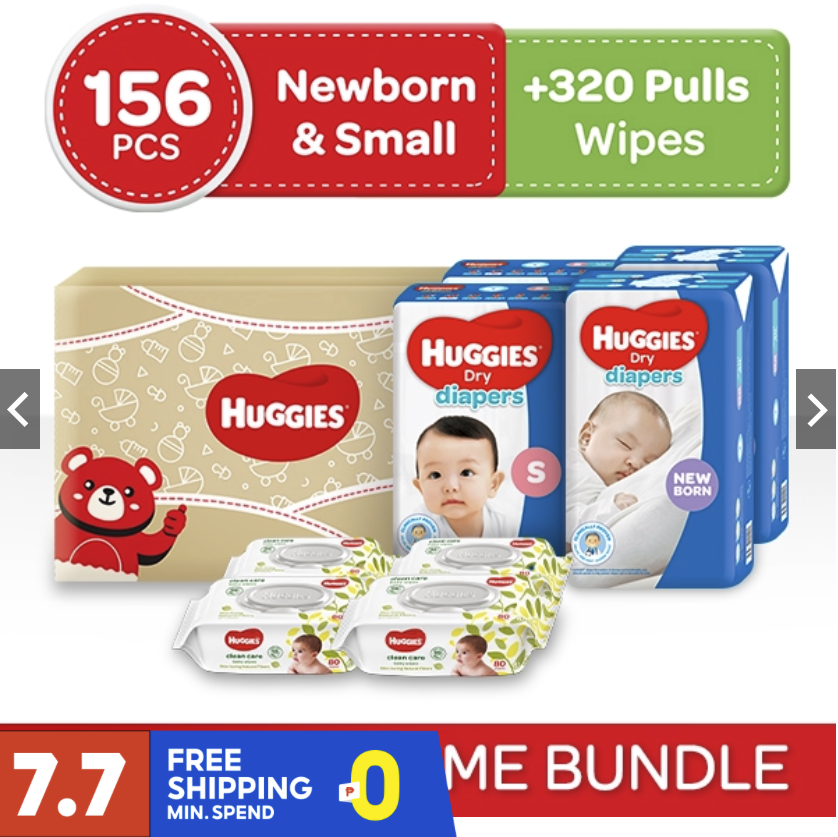 There's also a Baby Welcome Bundle (P1,132) that includes diapers in newborn and small sizes plus 4 packs of wipes. The wipes can be used for not just for baby's bum but also for wiping baby all over. Once you run out, you can get 3 pack bundles of the Huggies Clean Care Baby Wipes (P276).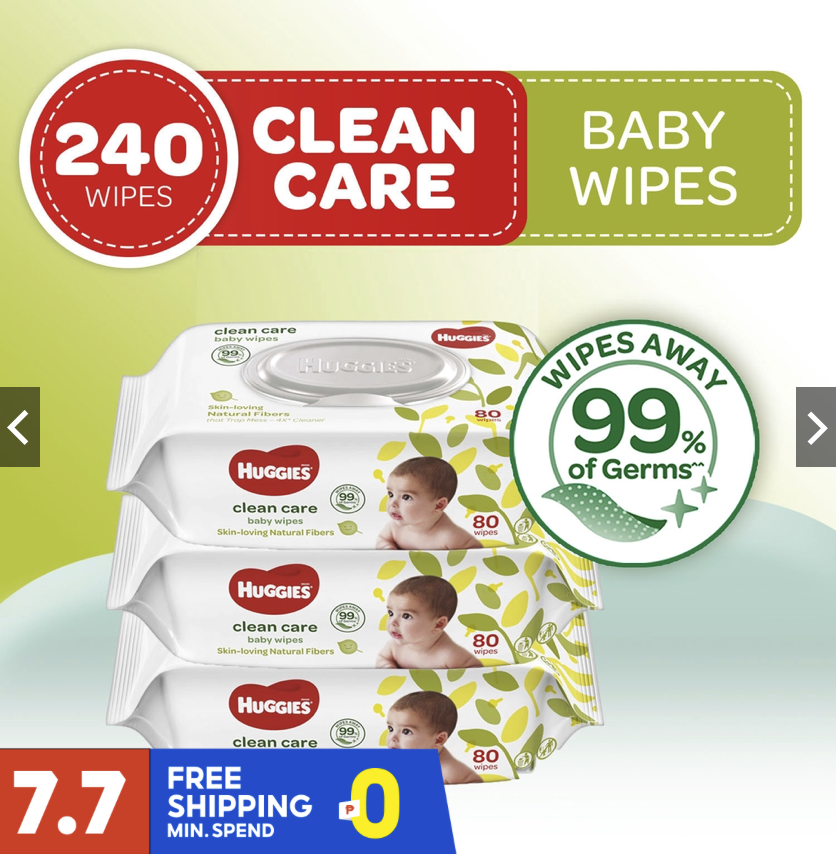 I recommend new moms to visit the Huggies Official Store in Shopee, just in time for the upcoming 7.7 Mid-Year Sale. I'm always on the lookout for discounts especially for essential items like diapers. My little boy is currently at the toddler stage, so I'm also considering the new and improved Huggies Dry Pants Large (P981) for his use.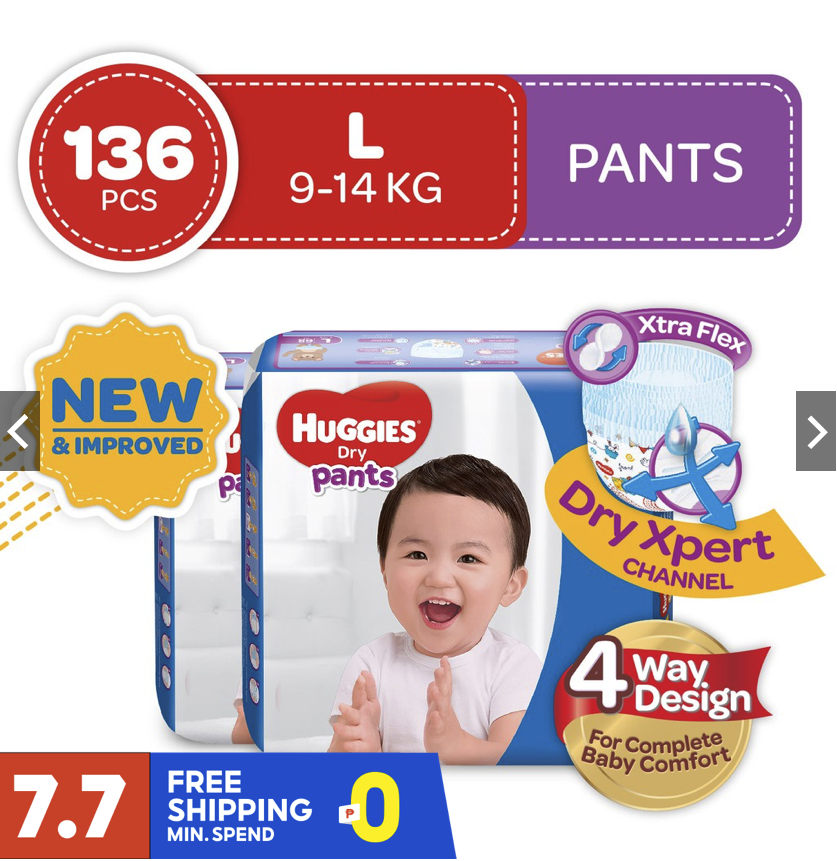 Download the Shopee app for free in case you haven't already from the App Store or Google Play.