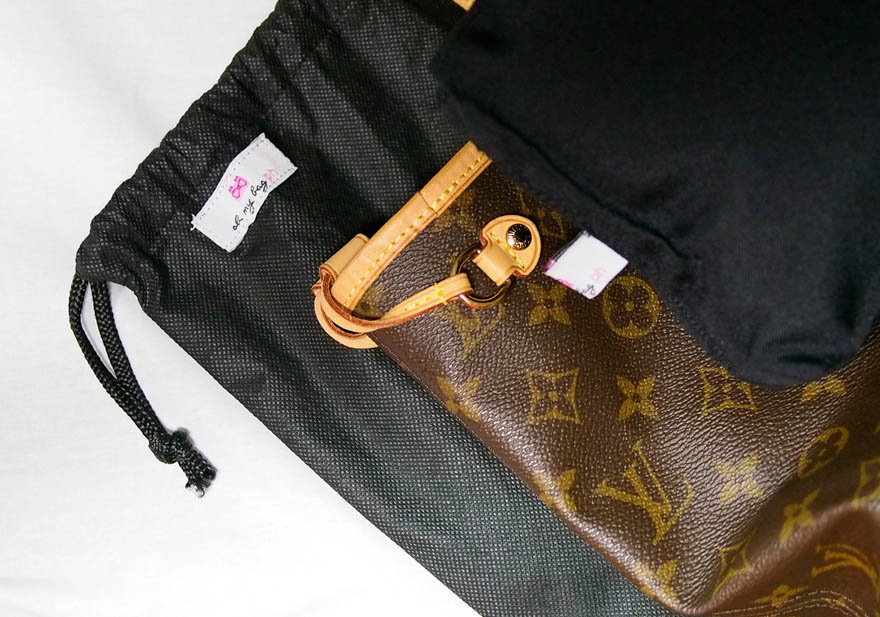 I have to be honest. I rarely change my daily bag. Maybe every 3 weeks? Sometimes I go for months even. Unless I'm in a cleaning mood and I just want to organize a "fresh" bag. While I do have my bag lust moments (Hello to my bright green Rebecca Minkoff MAC!), I still tend to go for the classic and the practical. For a while there, all I had were black nylon bags. They're great bags that took care of themselves and with gold hardware, I felt like they can go from day to night. Or maybe that's just me. 🙂
Recently though, I went on a rescue mission. I realized that even if I don't have much designer bags and what I do have are generously given to me (or to my mother), I have to start paying attention and take good care of them. We once ruined a yellow suede Furla bag because my mom had it dunked in soap and water to clean it.
Suede. Really. Thankfully, I know better now.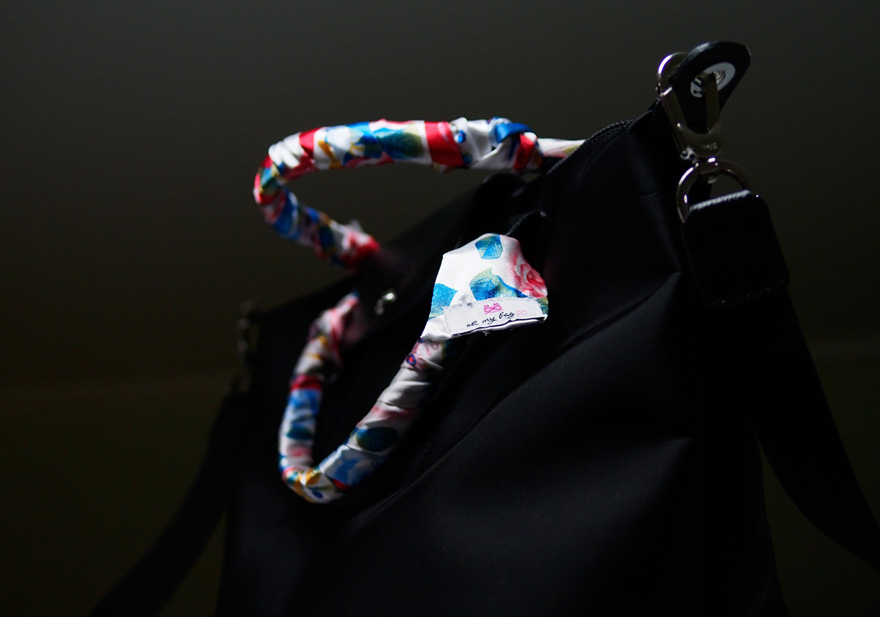 So first up in bag care are these handle wraps. These are the Antoinette Handle Wraps from Oh My Bag. My sister wrapped them around the handles of this Longchamp Neo Le Pliage in Medium to sort of protect the leather. I think they serve more as decoration though with the colorful design. My personal taste veers towards monochromatic handles but I can see the appeal of the wraps. They're easy to use and install if you just want to quickly change the look of your bag.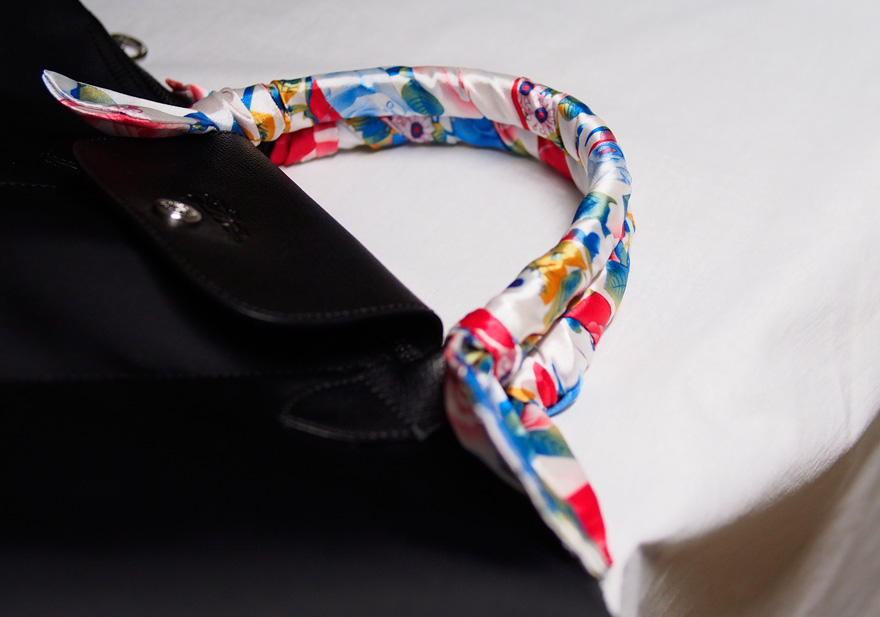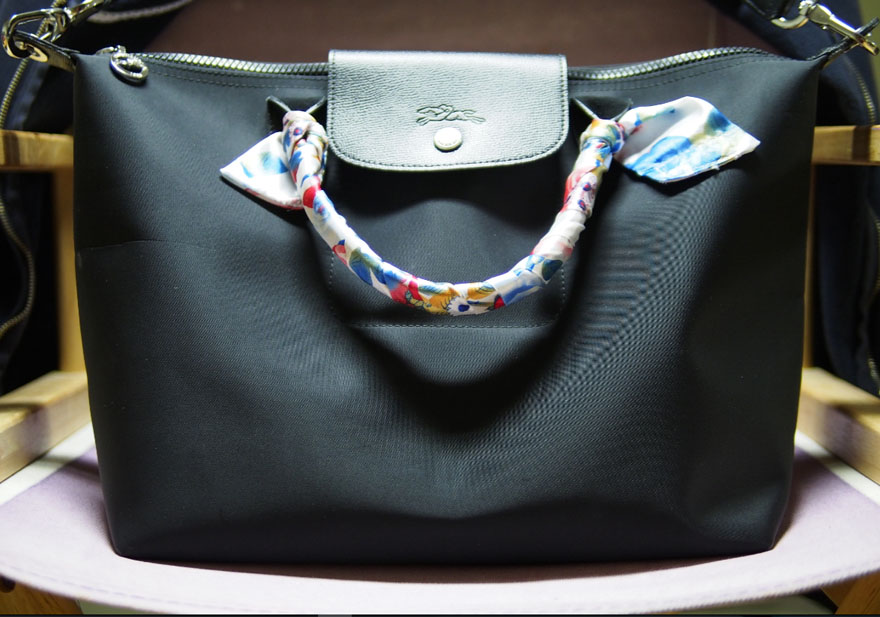 My personal favorites though are these: the Small Bag Stuffer and Black Dust Bag with Identification Slot. Though the LV Neverfull PM came with a dust bag, I prefer to use the Oh My Bag dust bag as the color, material, and price feels more efficient in protecting against dust. The Identification Slot helps too in quickly identifying your bag but I think it will be more useful for those who really have plenty of bags. A printed photo of the bag is a cute way to label once you have all the black dust bags lined up.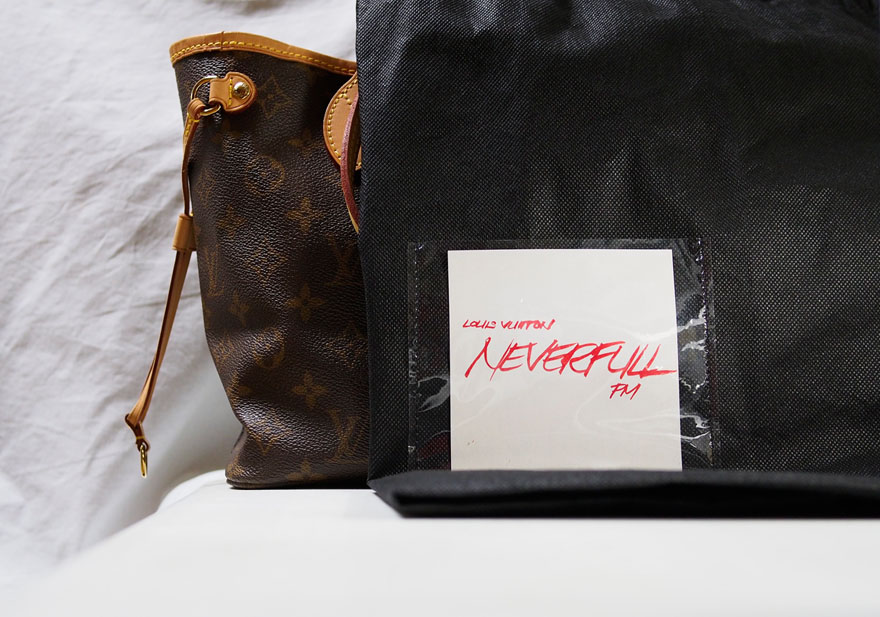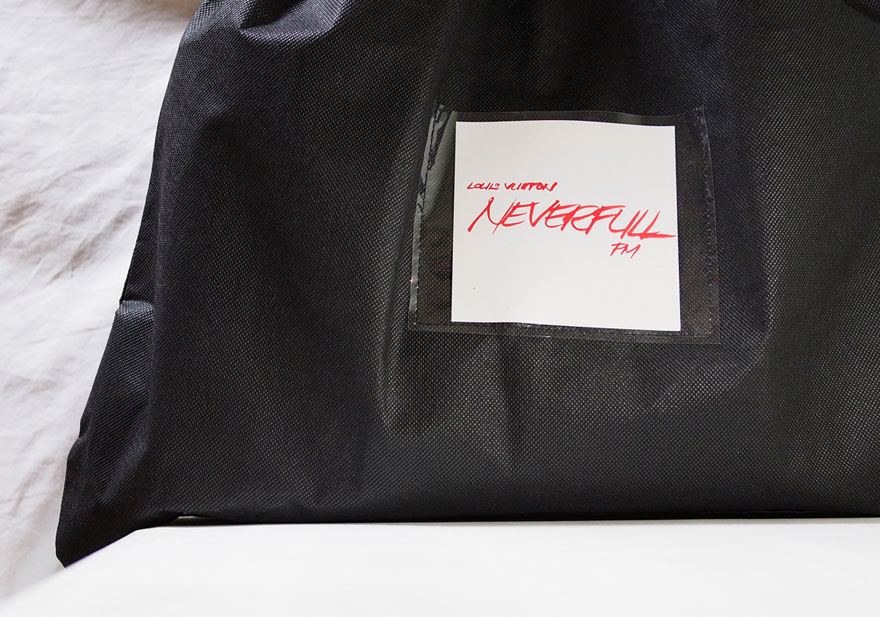 It is also important to keep leather bags in shape as they can take on unsightly creases which of course, we do not want. My mother accidentally left the PM under most of her bags until I unearthed it and gave it the Small Bag Stuffer to house. Whew. Crisis averted. Now I alternate between stuffing the PM and my RM MAC to keep them in shape.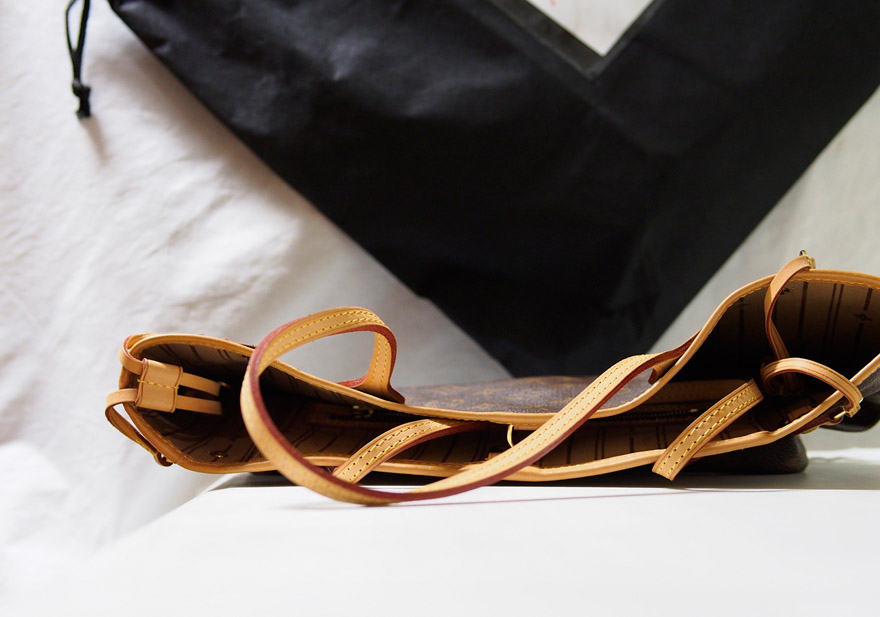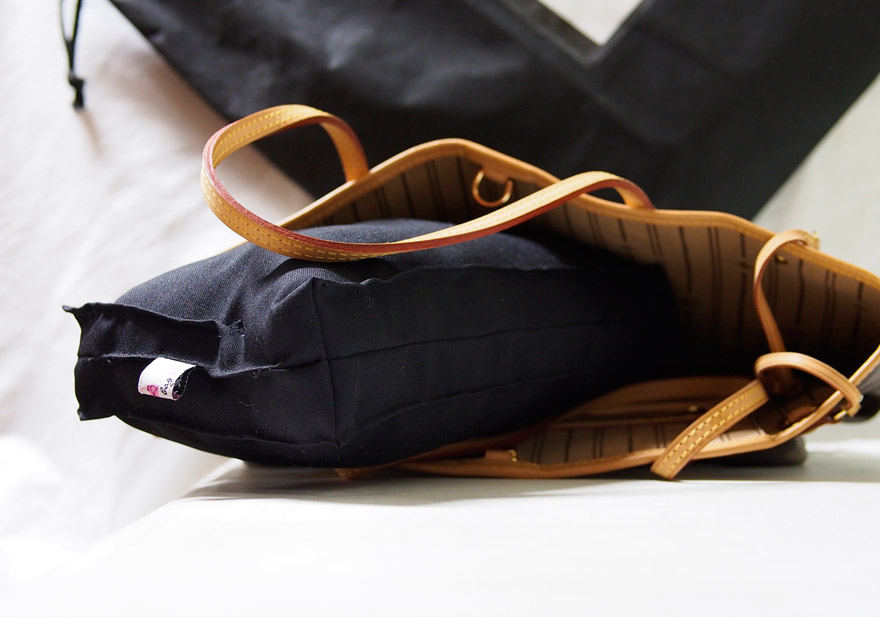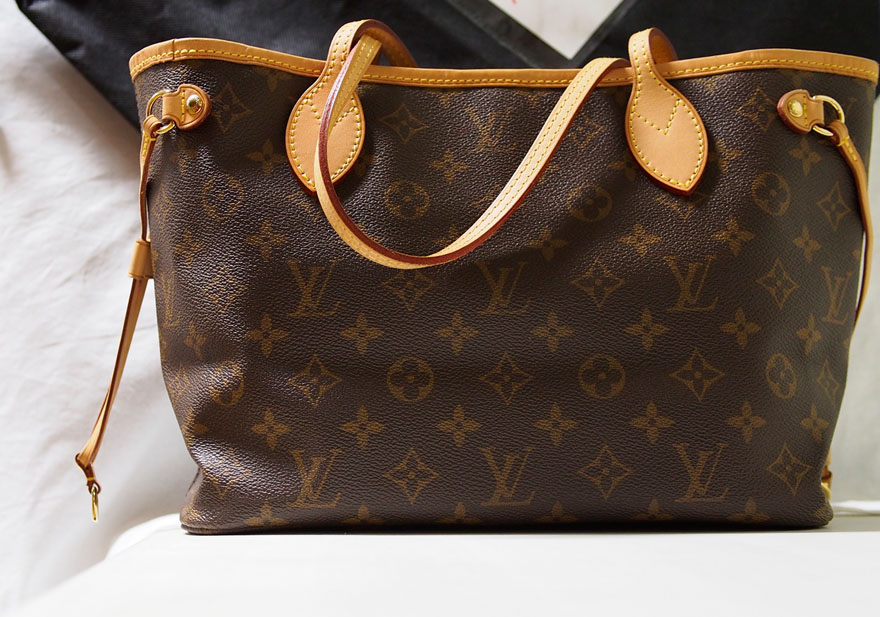 Do check out Oh My Bag at their website http://www.ohmybag.com.ph to know more about their products. If you have any tips on how you take care of your bags, please do share!
Now if you also have tips on how to avoid purchasing that drool-worthy purple and gold Tory Burch Robinson Multi-Tote that's currently on sale… 🙂
Till my next post!