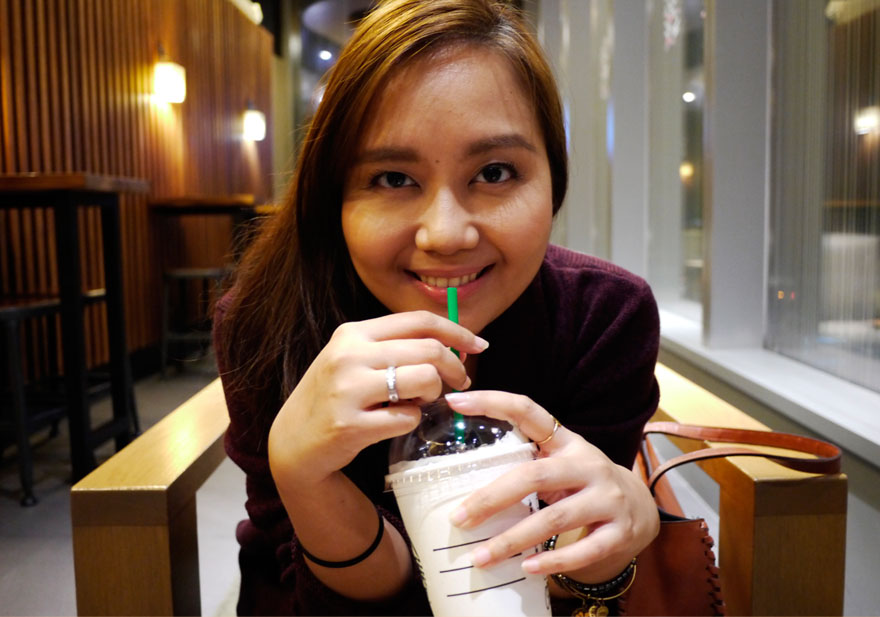 Kindly indulge me guys. Today was a busy day and we're off to an out of town site visit super early tomorrow so I thought I'll share an outfit post for now. 🙂
I don't really know how to do these posts as I don't frequent fashion blogs as much as I visit beauty blogs so I'll just get right to the pictures.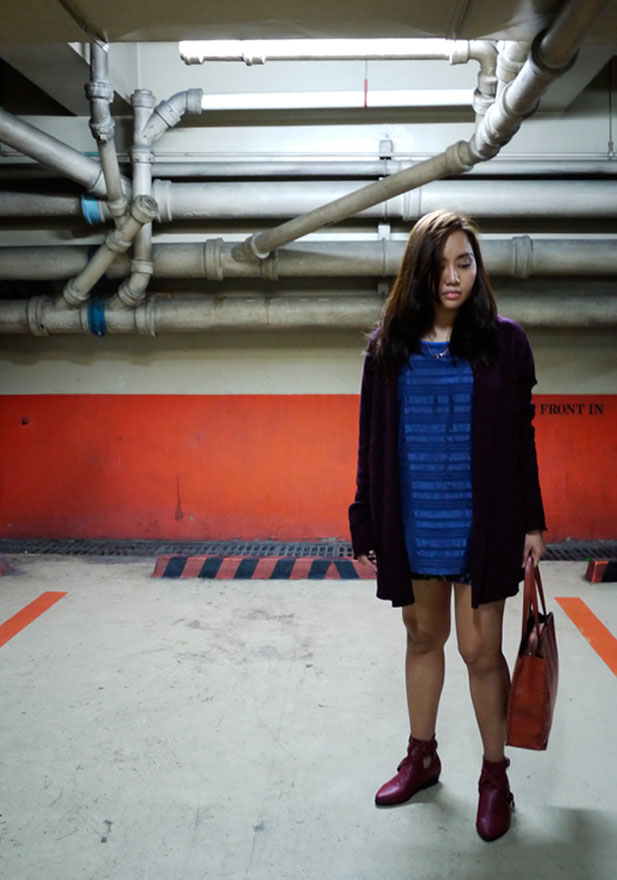 One of my fashion weaknesses is a great jacket/blazer/trench/coat – basically outerwear. Whenever I see one that I like, I almost always cannot resist. That's why I avoid looking as much as possible coz our weather here doesn't really permit much trench wearing. But still I have a few. Too few in my opinion. But too much when you really think about the fact that we live in a tropical country.
Anyway, I found a work around the no buying outerwear rule I self-imposed. Borrow from the BF! Haha. The knit coat I'm wearing here is Mark's and it's from Forever 21 Men. I honestly don't know how he convinced himself that he would be wearing it because one it's red and two, look at how it fits me! So comfortably snug! It is big for me yes, but that's how I've always worn some of my jackets. I'm like literally swathed in some of them.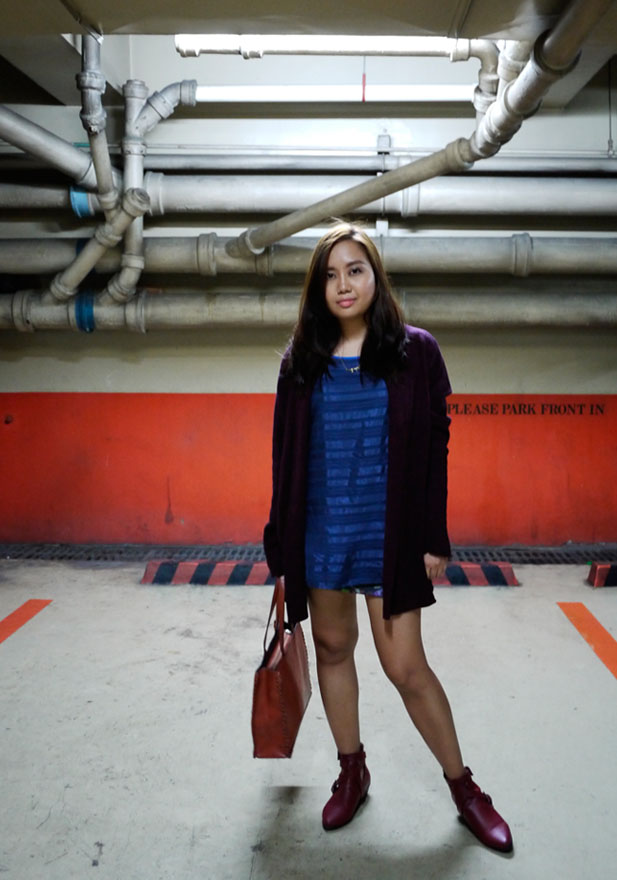 My darling red boots are from Tonic Bags Shoes Manila and it's the Tonic Tatum. I fell in love with the oxblood color and when I chanced upon it in size 7 at Crossings, Trinoma, of course it went home with me. They're pretty comfortable too and I can walk in them for hours. I wanted to make the Tatum my travel boots but it's not as effective going through airport security because of the buckles. In case you're getting travel boots, choose one that's zipped or elasticized. So I guess that's it for now. Talk to you guys again tomorrow! 🙂