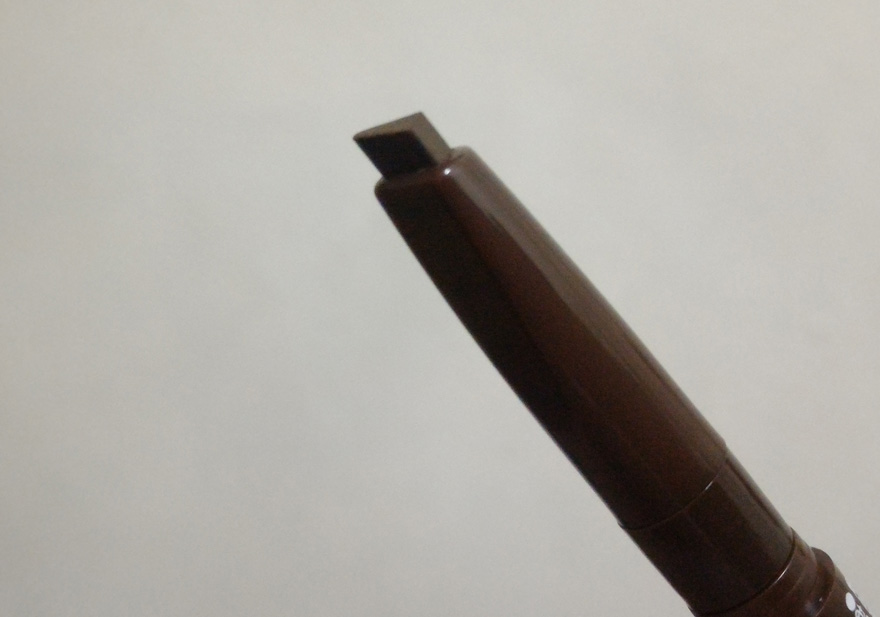 Hi guys! Today I'm sharing with you my latest beauty-find! This is an update to my last beautyfind post where I talked about the Daiso Eyebrow Sword. This afternoon after our site visit, we saw that there were two more shades available in the range, just when I was contemplating that the Dark Brown shade might be a tad too dark for me. The Daiso Philippines Tagaytay branch is really starting to become my favorite. Here are the other shades: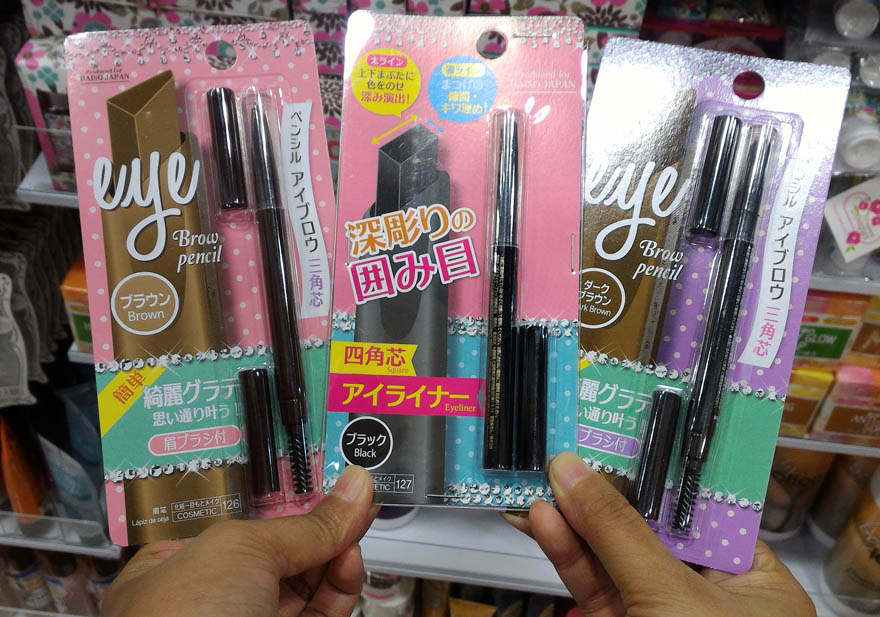 I already have the Dark Brown Daiso Eyebrow Sword and I got the Brown one as I took it to mean that it would be a lighter shade. I didn't get the Black one anymore which I included in the photo above as they looked similar but not as exact as the triangular wedge-shaped Brown and Dark Brown. The Black Eyebrow Pencil was rectangular shaped and since I color my hair shades of brown, I find that Black would definitely be too dark on me.
Here's a quick side by side photo of the Brown and Dark Brown: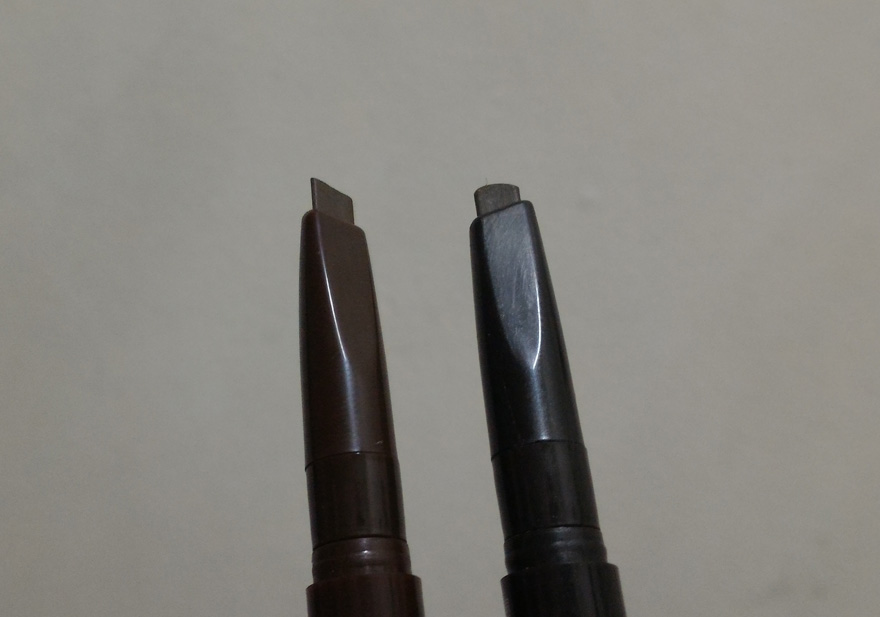 In the swatches below, I find that they don't differ so much in terms of darkness but more of in terms of color. The Dark Brown has more gray to it therefore it's perceived as darker while the Brown is more of a true brown with a hint of red. I haven't tried it out on my eyebrows yet so I'll post an update on that soon.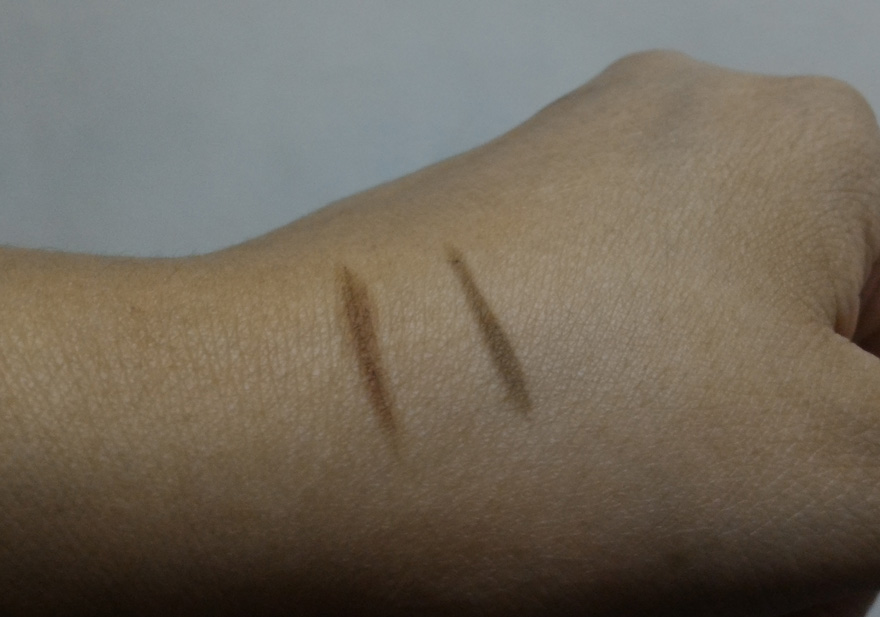 In terms of consistency, I don't know if it's just because the Brown pencil is new but it definitely felt harder when I started swatching. I actually broke a substantial chunk of it. 🙁 We'll see if it will soften like the Dark Brown shade which blends well for me.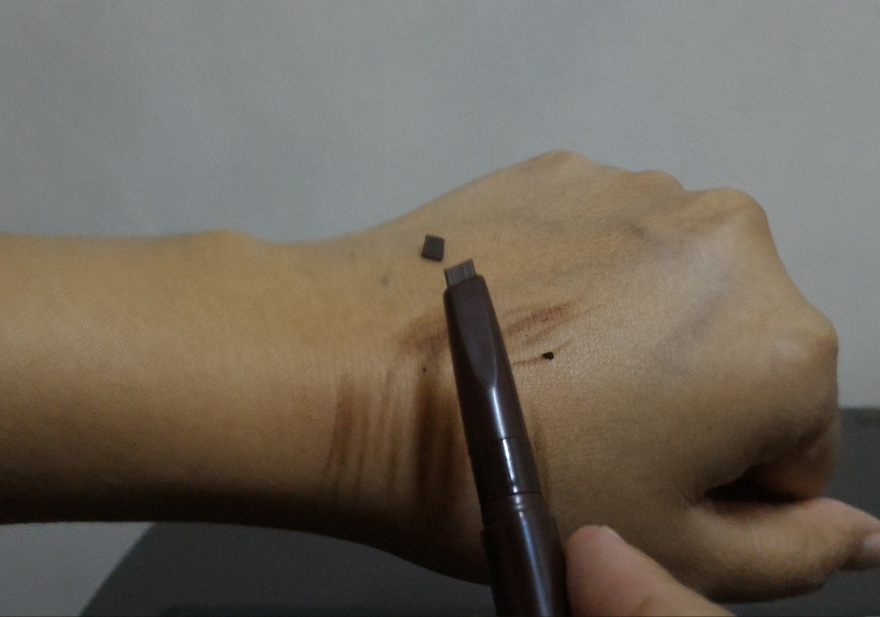 I'll try to check other Daiso Philippines stores near me to see if these Eyebrow Swords are available in Metro Manila. Do go to the Tagaytay branch coz they're pretty well-stocked there. They have a bunch of those white A4 clearbooks/ring binders which I love but Mark is prohibiting me from buying as we still have quite a number left from our Japan haul.. Do share if ever you get to try these Daiso Eyebrow Swords out! 🙂