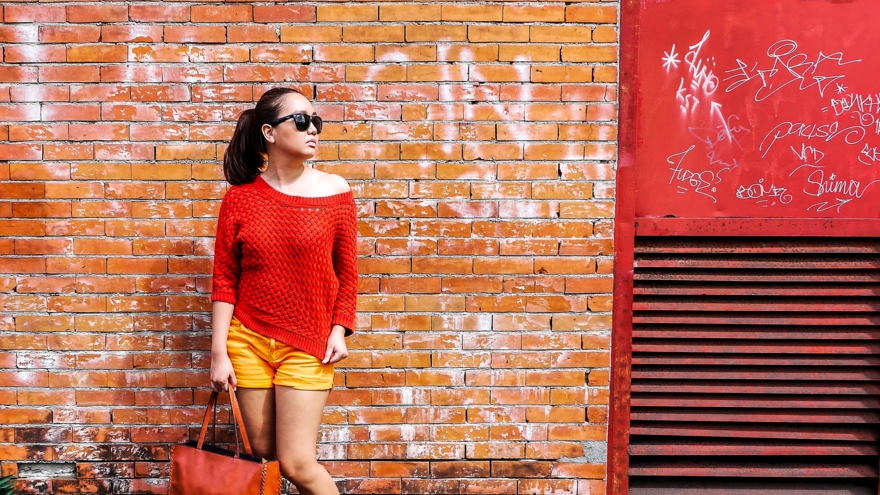 Today I'm sharing my OOTD from a quick shoot we did in UP. I was wearing varying shades of orange and brown which we thought would look nice against the lovely brick walls of the University.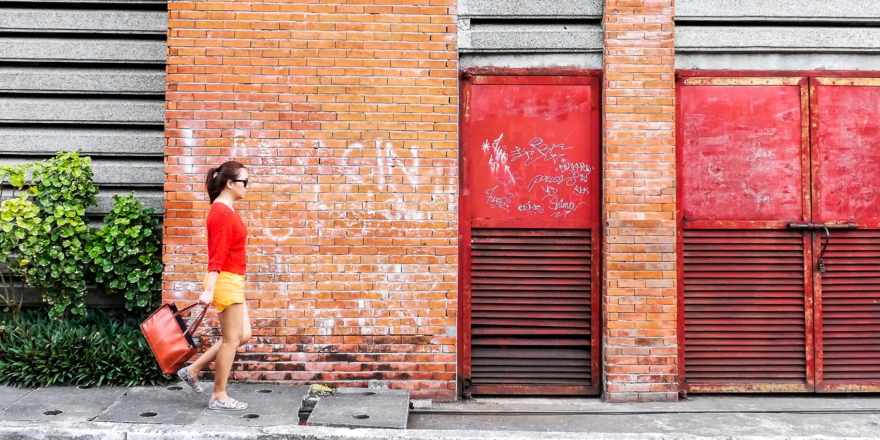 My rust orange knit sweater is practically vintage, I don't even know where and when I got it but I absolutely love wearing it. I know it doesn't do much for my shape but it's super comfortable and I have always loved a looser fit.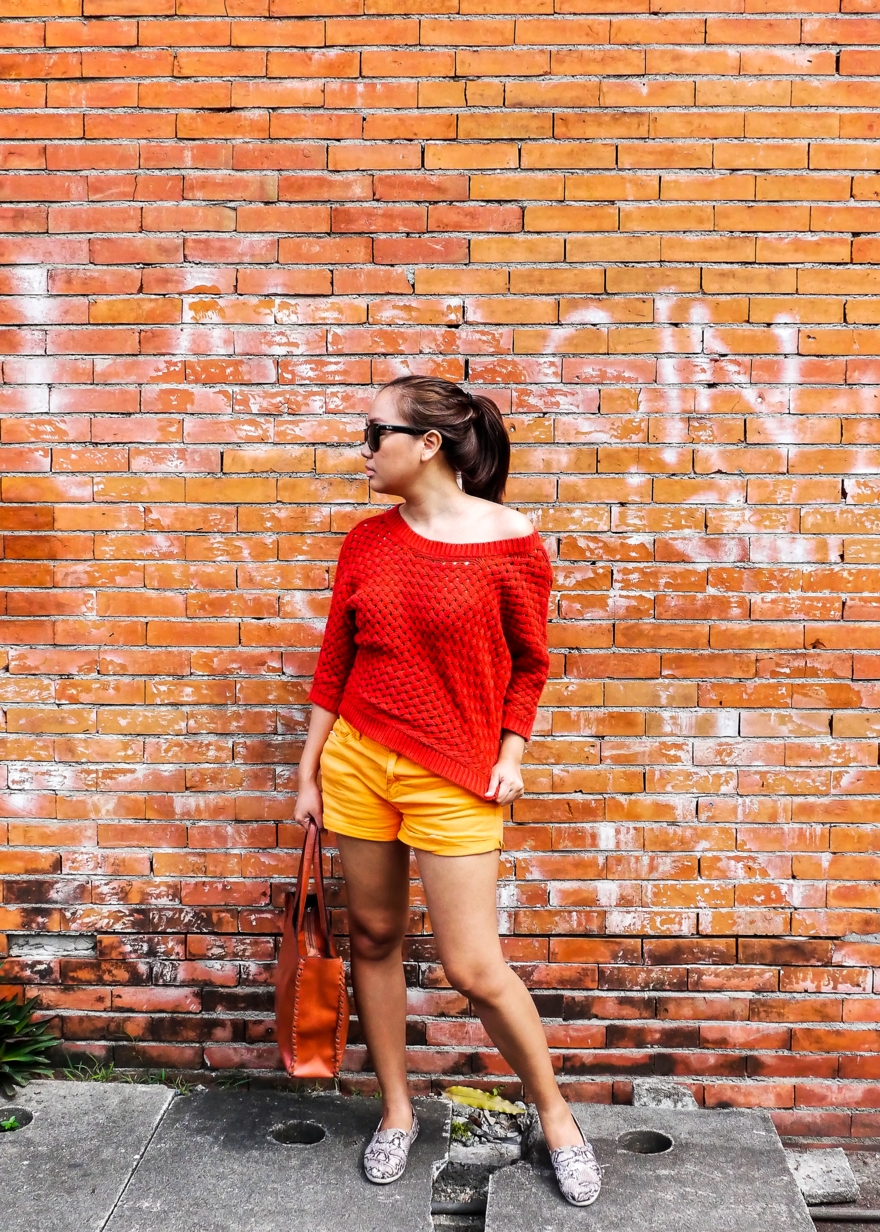 My shorts are from H&M, in a sunny hue left over from my summer shorts haul. Shoes are from TOMS which is practically what I wear everyday. They are super super comfy. I cannot stress enough how comfortable they are. My first pair of TOMS I actually wore down til it had shreds of threads and until now, I can't bear to part with them. I wore them everywhere and they carry plenty of memories.
My bag is an unbranded leather bag which has become my go-to bag for "fall". I will try to change things up but honestly, I rarely switch my bags daily. I love bags though and have quite a few but maybe not as much as I love them jackets. 😉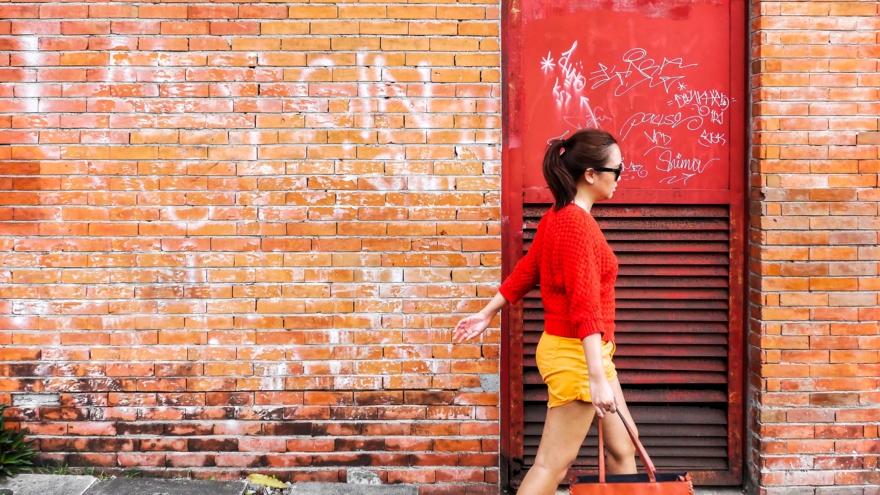 That's all for now guys. I just wanted to share this OOTD to show that we can wear color as boldly as we want to, as long as we own up to it and we are comfortable. Let's talk again tomorrow! 🙂