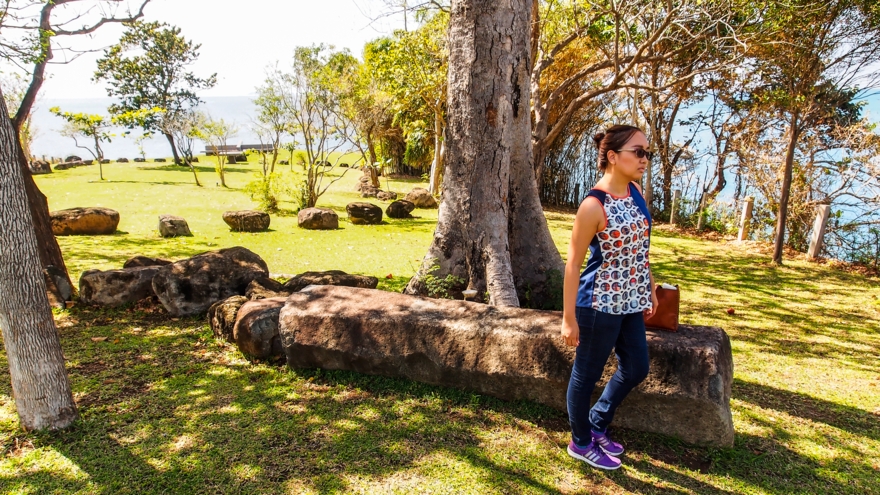 Today I'm sharing another OOTD taken just yesterday actually. The location was so picturesque that we couldn't not take photos.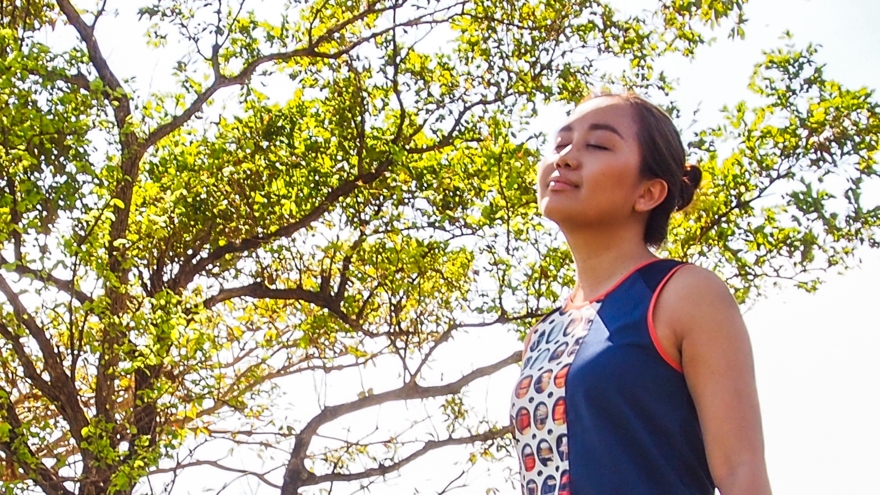 This is what I usually wear to site visits – a sleeveless top with a cardigan (not in picture because it was still hot outside) or one of my trusty polo shirt uniforms plus comfy shoes. Here I'm wearing my vibrant purple Adidas rubber shoes. I figured that a mostly blue and orange outfit can take a shot of bold color.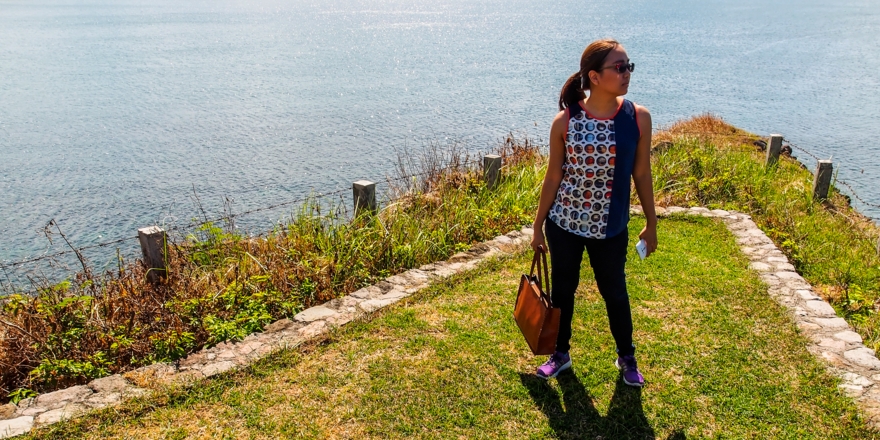 Love my Plains & Prints top which I got for its detailing – those circles have different facades of buildings! Of course, the architect in me rejoices.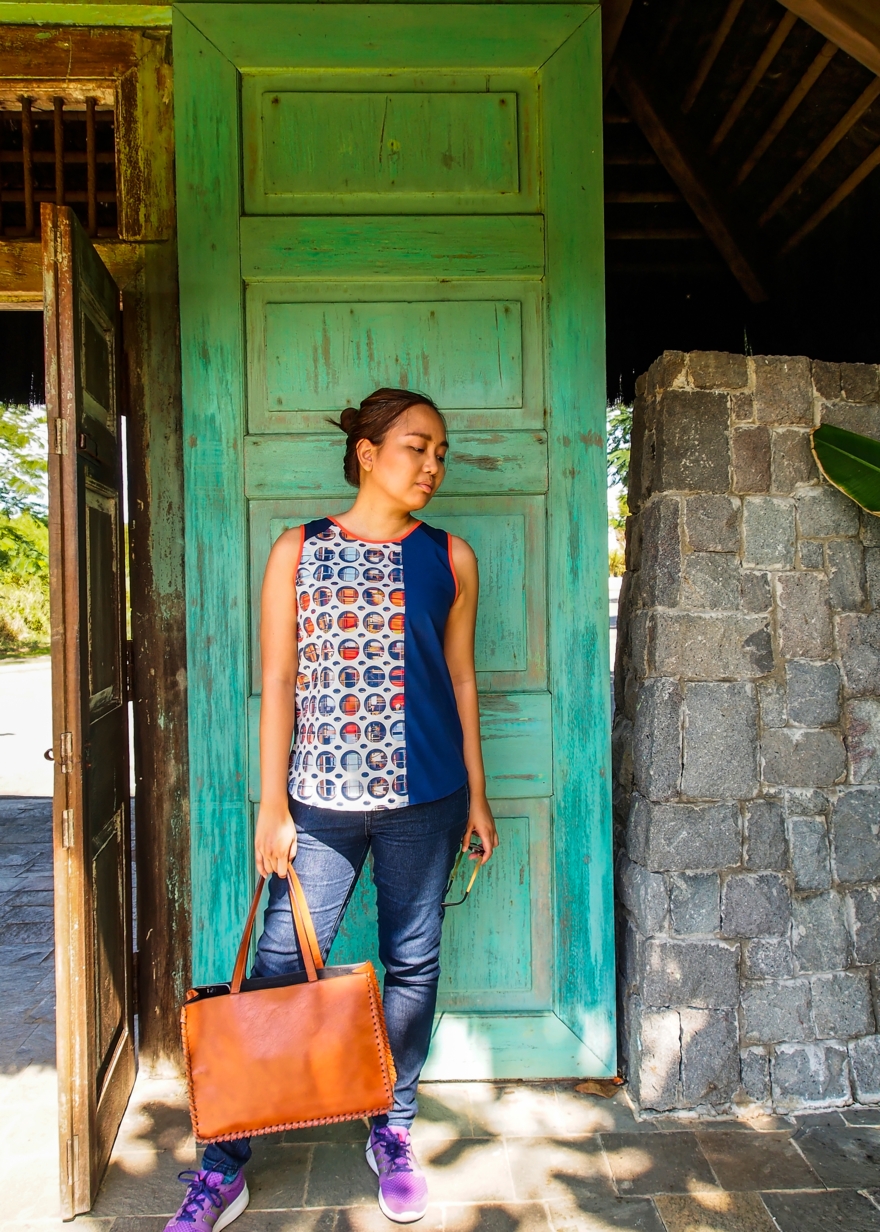 Hair up in a bun and I even wore eyeglasses because I was in full on work mode. Thankfully I use Essilor Varilux Transitions Lenses which makes going outdoors in my eyeglasses super comfortable and safe for my eyes.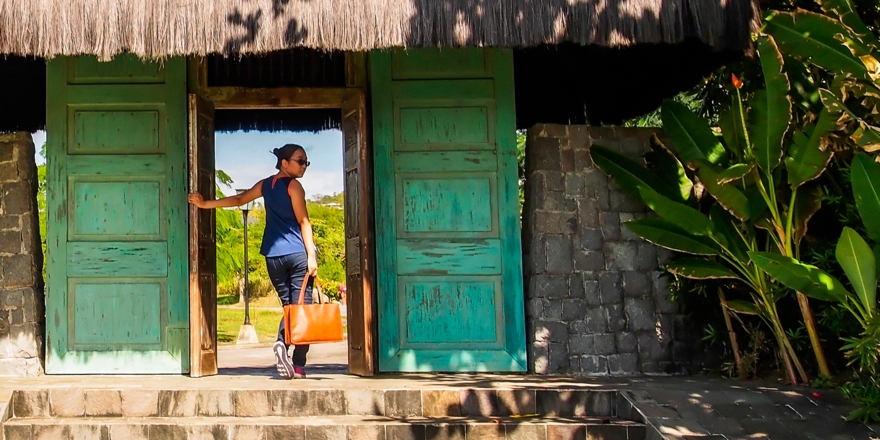 Till tomorrow guys! 🙂