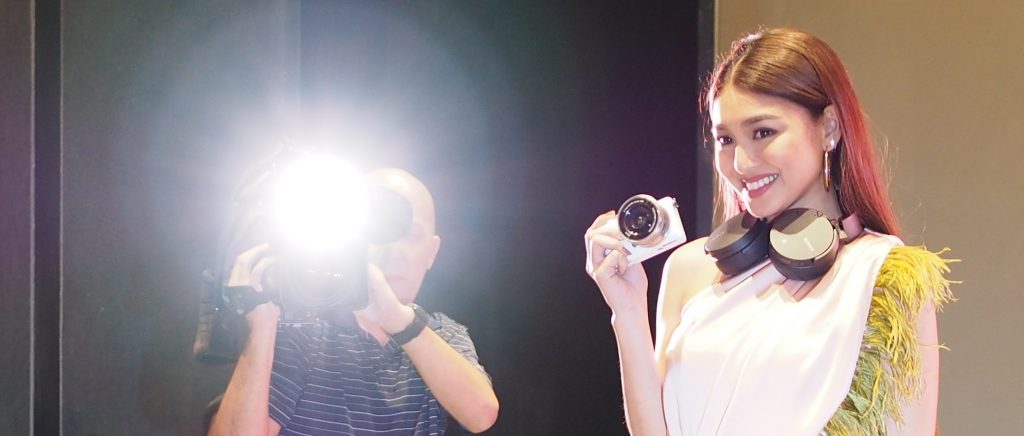 Nadine Lustre is a household name just like Sony. Both are highly creative and at the forefront of tech trends and curation which makes their partnership quite the perfect one. So it comes with no surprise that last July 13 at Seda Vertis North, Nadine signed on once again to continue as the face that would represent the brand's digital imaging (ILCs – Interchangeable Lens Compact) and audio lines (Extra Bass).
When she came in, Nadine had on a pair of MDR-XB950N1 headphones which retail for Php 12,999, the segment's wireless bluetooth premium product. In her hand is the Sony ILCE-5100 which is priced at Php 34,999 and can alternately come in black – Nadine uses this for her social media shares made ever so convenient being Wi-Fi ready and featuring a hybrid AF system for quick snaps.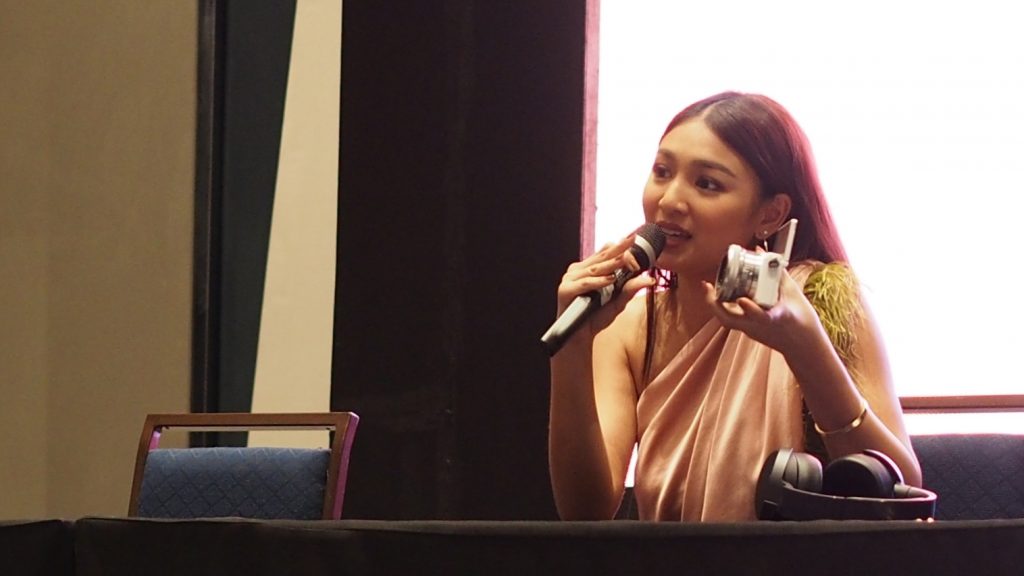 Other products in the Extra Bass lineup include bluetooth speakers: SRS-XB10 (Php 2,999) and the SRS-XB30 (Php 6,999) and the headphone's wired counterpart the XB550AP (Php 2,999).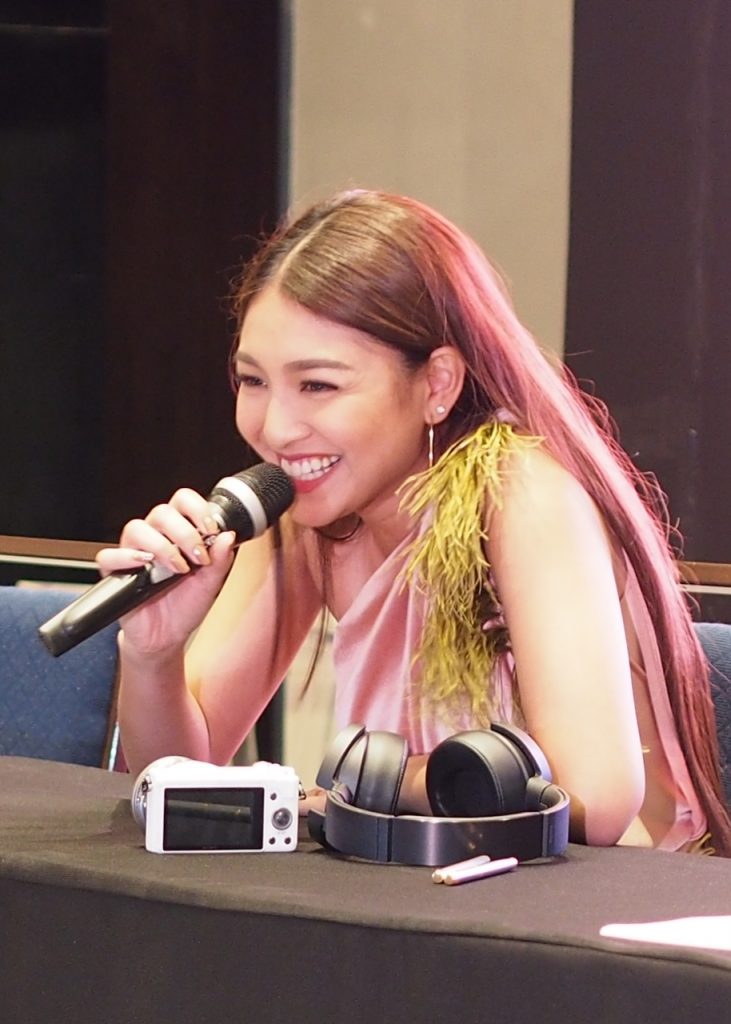 It's great to see and hear the partnership between Sony and Nadine Lustre made stronger than it had ever been before. I'm already looking forward to more campaigns from these two industry leaders. Are you a fan of Sony and Nadine? 🙂