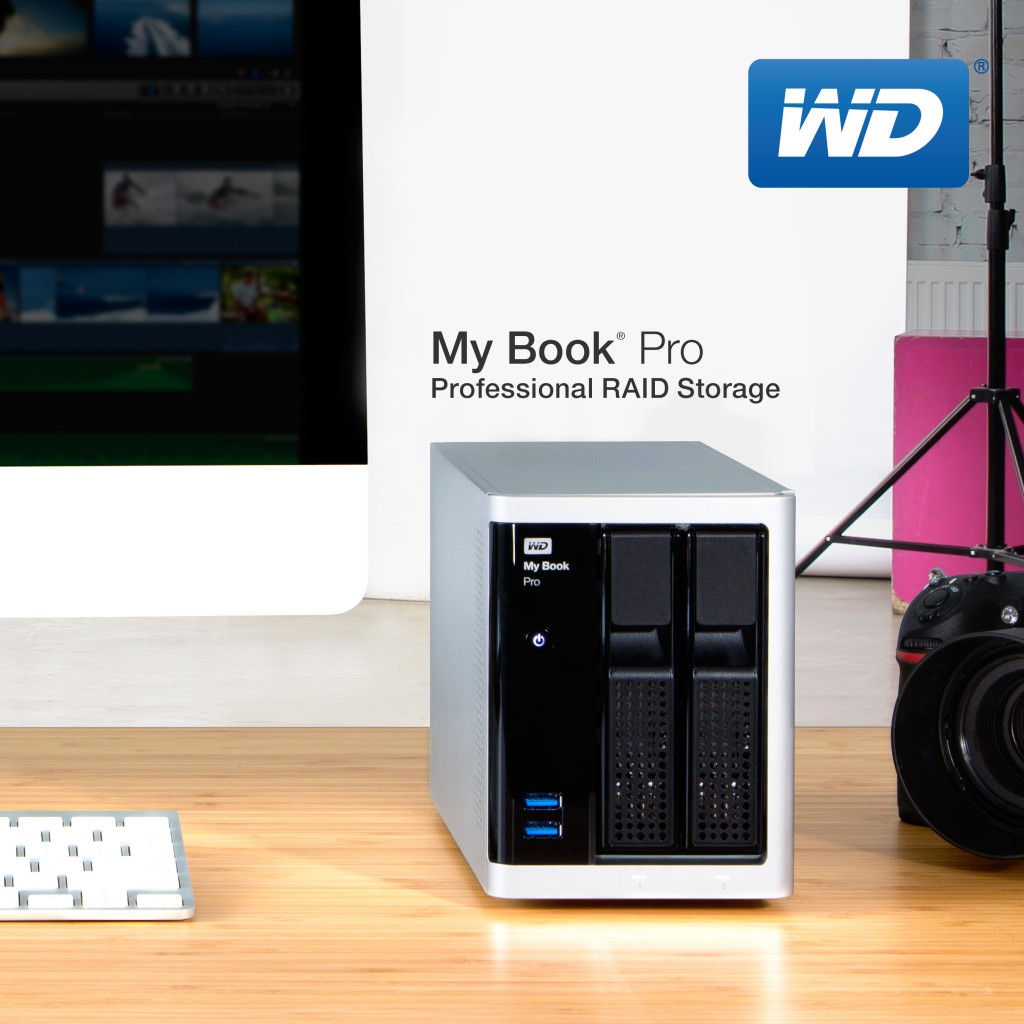 NEW MY BOOK PRO IS WD'S FASTEST EXTERNAL SOLUTION
New Thunderbolt Drive Offers up to 12 TB of Storage for Professional Content Creators
MANILA, Philippines – October 27, 2015 – WD®, a Western Digital (NASDAQ: WDC) company, today introduced the My Book® Pro storage device, providing professionals and enthusiasts who must efficiently manage large amounts of digital content with up to 435 MB/s transfer rates on WD's fastest external storage solution yet. 
     With capacity options including 6 TB, 8 TB, 10 TB and 12 TB[1], the power of two 7200 RPM WD drives with Intel's Thunderbolt™ 2 technology and a hot-swappable hardware RAID controller, the My Book Pro device enables creative professionals and enthusiasts alike to focus on what they love doing by significantly cutting the time to transfer large videos, photos and audio files.
     "The My Book Pro device has been designed from the ground up for the creative professional workflow.  We've been able to take the newest, highest capacity 6 TB 7200 RPM drives on the market and marry them with leading technologies to deliver a product you can leverage from the moment you connect it." said Sven Rathjen, vice president of marketing for WD's Content Solutions business. "It really is designed to perform under the most demanding environments." 
     Designed for professional content creators who need performance and capacity, My Book Pro storage combines the power of dual 20 Gb/s Thunderbolt 2 ports, USB 3.0 compatibility, the peace-of-mind of hardware RAID and the speed of two 7200 RPM WD drives to accelerate creative workflows. With the convenience of two front-access USB ports and the ability to daisy chain up to six Thunderbolt devices, users are able to charge and sync smartphones, tablets or cameras while simultaneously connecting 4K monitors or additional storage devices.
     At any point in time, one's data could be at risk if not protected. Whether it's a lost notebook or destructive virus, it's critical to keep data safe and maintain a backup of important documents and valued content. With three customizable configuration options [RAID 0 (default), RAID 1 and JBOD] offered by the My Book Pro device for keeping content protected, data bottlenecks are reduced and throughput is improved with no impact to your computer's CPU performance.
Pricing and Availability
     The My Book Pro storage device is protected by a 3-year limited warranty and is available at select retailers and distributed by EA Global Supply Chains Solutions, Inc. and Iontech, Inc. in the Philippines. Manufacturer's suggested retail price (MSRP) is PhP 31, 490 for the 6 TB, PhP 40, 490 for the 8 TB, PhP 47, 990 for the 10 TB and PhP 53, 990 for the 12 TB.
About WD
     WD, a Western Digital company, is a long-time innovator and storage industry leader. As a storage technology pacesetter, the company produces reliable, high-performance hard disk drives and solid state drives. These drives are deployed by OEMs and integrators in desktop and mobile computers, enterprise computing systems, embedded systems and consumer electronics applications, as well as by the company in providing its own storage products. WD's leading storage devices and systems, networking products, media players and software solutions empower people around the world to easily save, store, protect, share and experience their content on multiple devices. WD was established in 1970 and is headquartered in Irvine, California. For more information, please visit the company's website at www.wd.com.
     Western Digital Corp. (NASDAQ: WDC), Irvine, Calif., is a global provider of products and services that empower people to create, manage, experience and preserve digital content. Its companies design and manufacture storage devices, networking equipment and home entertainment products under the WD, HGST and G-Technology brands. Visit the Investor section of the company's website (www.westerndigital.com) to access a variety of financial and investor information.
###
Total space available for user content will vary based upon the RAID/JBOD/spanning configuration. Other marks may be mentioned herein that belong to other companies. As used for storage capacity one gigabyte (GB) = 1 billion bytes, and one terabyte (TB) = one trillion bytes. Total accessible capacity varies depending on operating environment. See support.wdc.com for limited warranty terms and conditions.
Western Digital, WD, the WD logo, and My Book are registered trademarks of Western Digital Technologies, Inc. in the U.S. and/or other countries. Thunderbolt is a trademark of Intel Corporation, Inc. in the U.S. and/or other countries. 
EDITOR'S NOTES: 
WD product photos: http://wdbrand.com/
Editorial review samples of the My Book Pro may be requested via   Think Big Events and Media Management, WD's PR Agency in the Philippines
[1] FN: Systems are shipped in RAID 0 configuration, which leaves 100% of the system capacity available for data storage. System is configurable to RAID 0, RAID 1 or JBOD.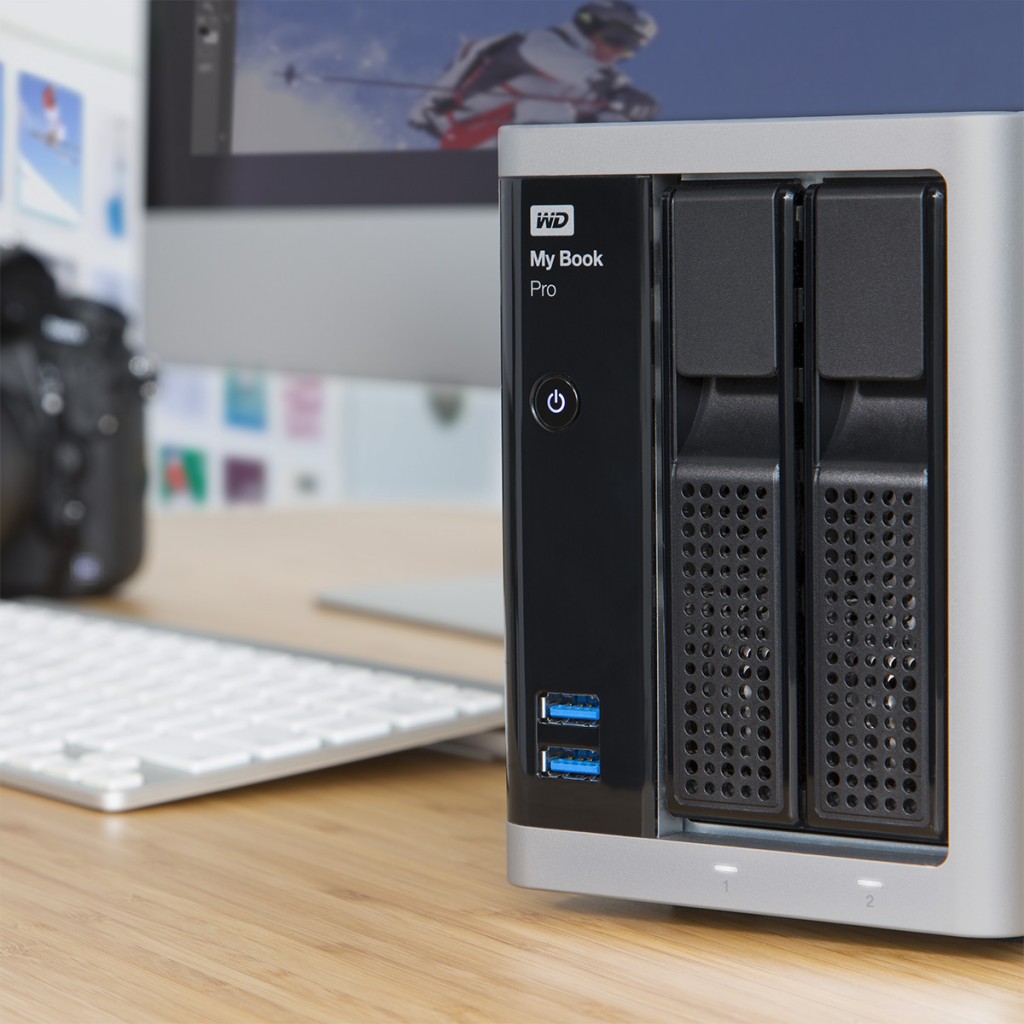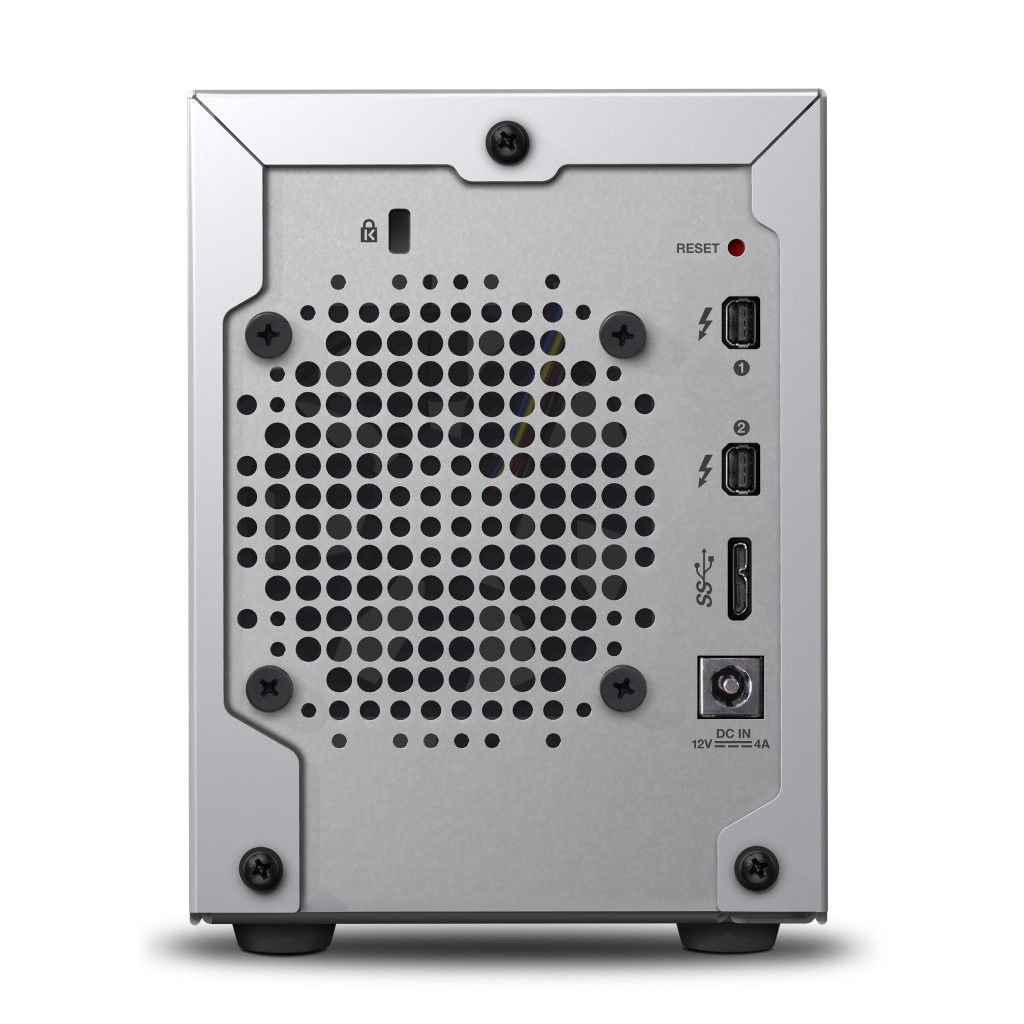 Western Digital Announces Acquisition Of SanDisk
New platform creates greater scale and ability to deliver extensive portfolio of innovative products and technology
Combined business well-positioned to capture growth and opportunities created by rapidly evolving storage industry
JV with Toshiba provides stable NAND supply at scale through a time-tested business model and extends across NVM technologies such as 3D NAND
Manila, Philippines — October 22, 2015 — Western Digital® Corporation (NASDAQ: WDC) and SanDisk Corporation (NASDAQ: SNDK) today announced that they have entered into a definitive agreement under which Western Digital will acquire all of the outstanding shares of SanDisk for a combination of cash and stock. The offer values SanDisk common stock at US$86.50 per share or a total equity value of approximately US$19 billion, using a five-day volume weighted average price ending on October 20, 2015 of US$79.60 per share of Western Digital common stock. If the previously announced investment in Western Digital by Unisplendour Corporation Limited closes prior to this acquisition, Western Digital will pay US$85.10 per share in cash and 0.0176 shares of Western Digital common stock per share of SanDisk common stock; and if the Unisplendour transaction has not closed or has been terminated, US$67.50 in cash and 0.2387 shares of Western Digital common stock per share of SanDisk common stock. The transaction has been approved by the boards of directors of both companies.