We customers love rewards programs, and one of the programs that has been around for a long time is the PAL Mabuhay Miles. I'm quite familiar with it since my mother flies often for work and I've seen the benefits of being enrolled in the program. I actually got to fly to Shanghai first class back when I first started working because of pooled Mabuhay Miles from my mother and my ninong. Thank you Ninong! 🙂 If you're not yet enrolled in the Mabuhay Miles program, you can visit www.mabuhaymiles.com to get started.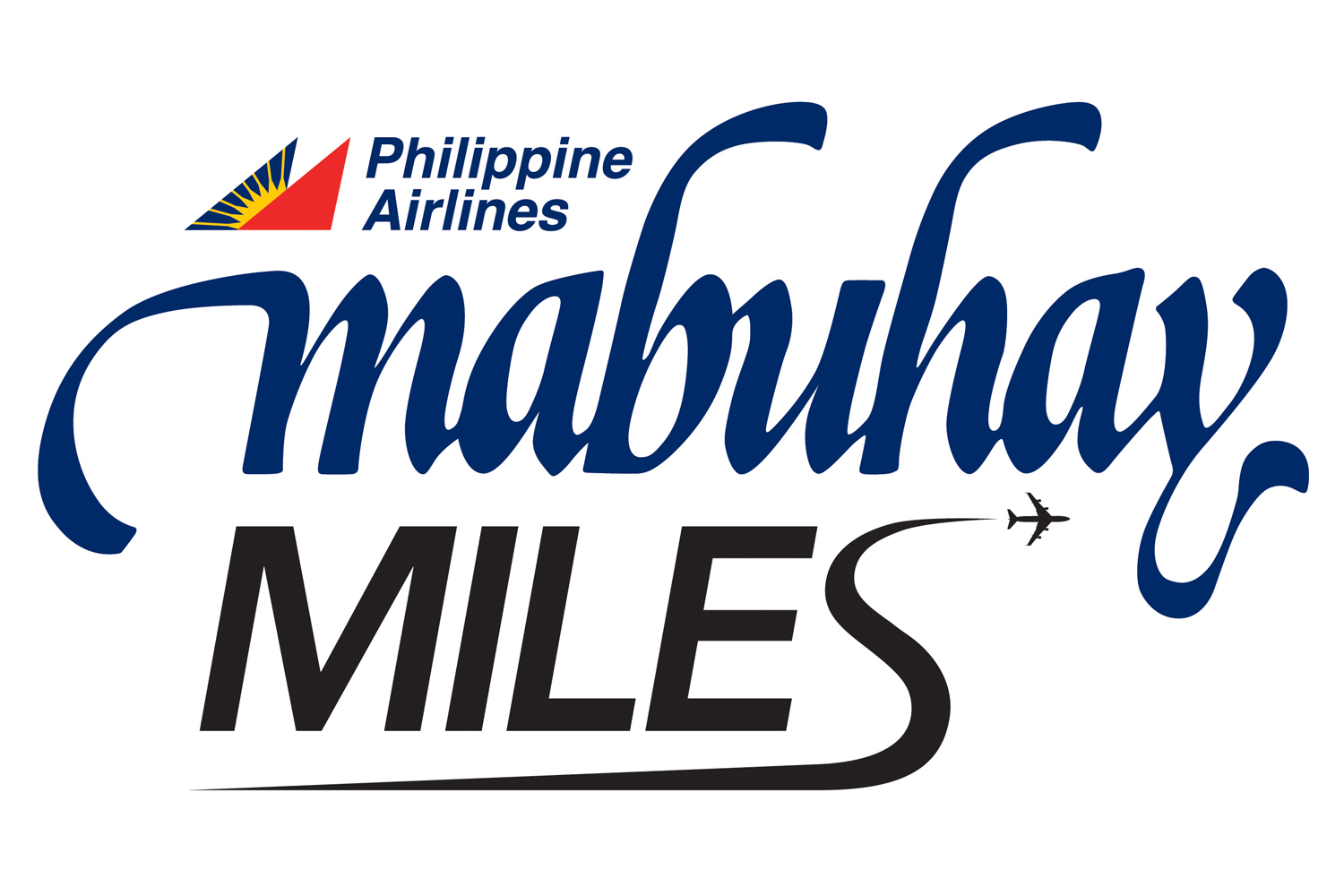 As hinted by their new tagline "Life Gets More Rewarding" as well as new logo, PAL Mabuhay Miles has been working on expanding miles-earning options and a partnership with Holiday Inn & Suites Makati certainly helps. Imagine earning as much as 1000 miles plus discounts on rates!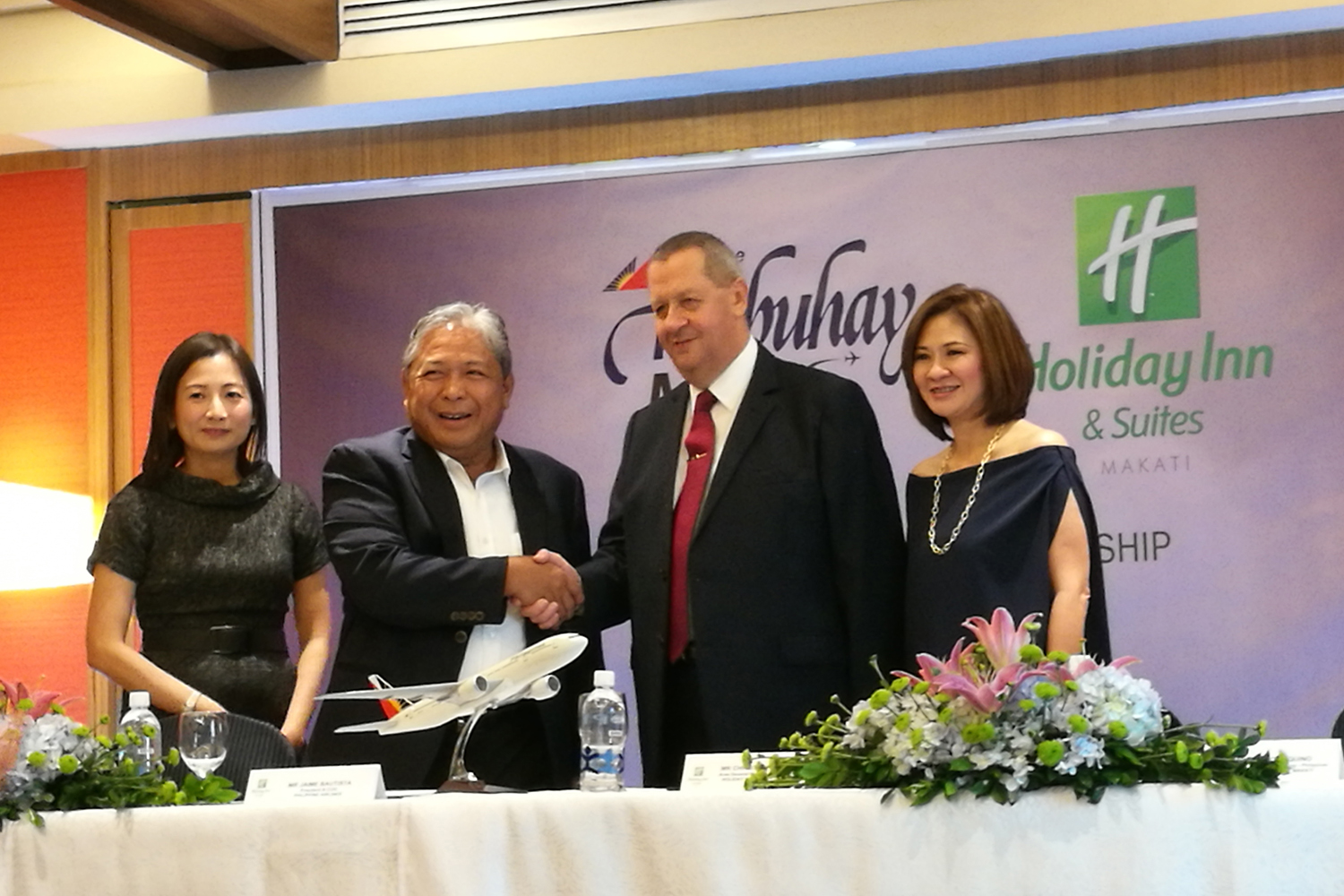 Launched last September 8, the "Stay, Dine and Fly!" collab runs from September 15, 2016 to April 30, 2017. Aside from the top-notch amenities and facilities, here's what Mabuhay Miles members can get for staying at the Holiday Inn & Suites:
Earn a guaranteed 500 miles for every qualified night stay (Friday, Saturday, Sunday)
Get 50% off on best available rates for every weekend stay (Friday, Saturday, Sunday)
Earn 500 miles for spending a minimum of Php 2,000 on buffet lunch or dinner at the hotel's Flavors Restaurant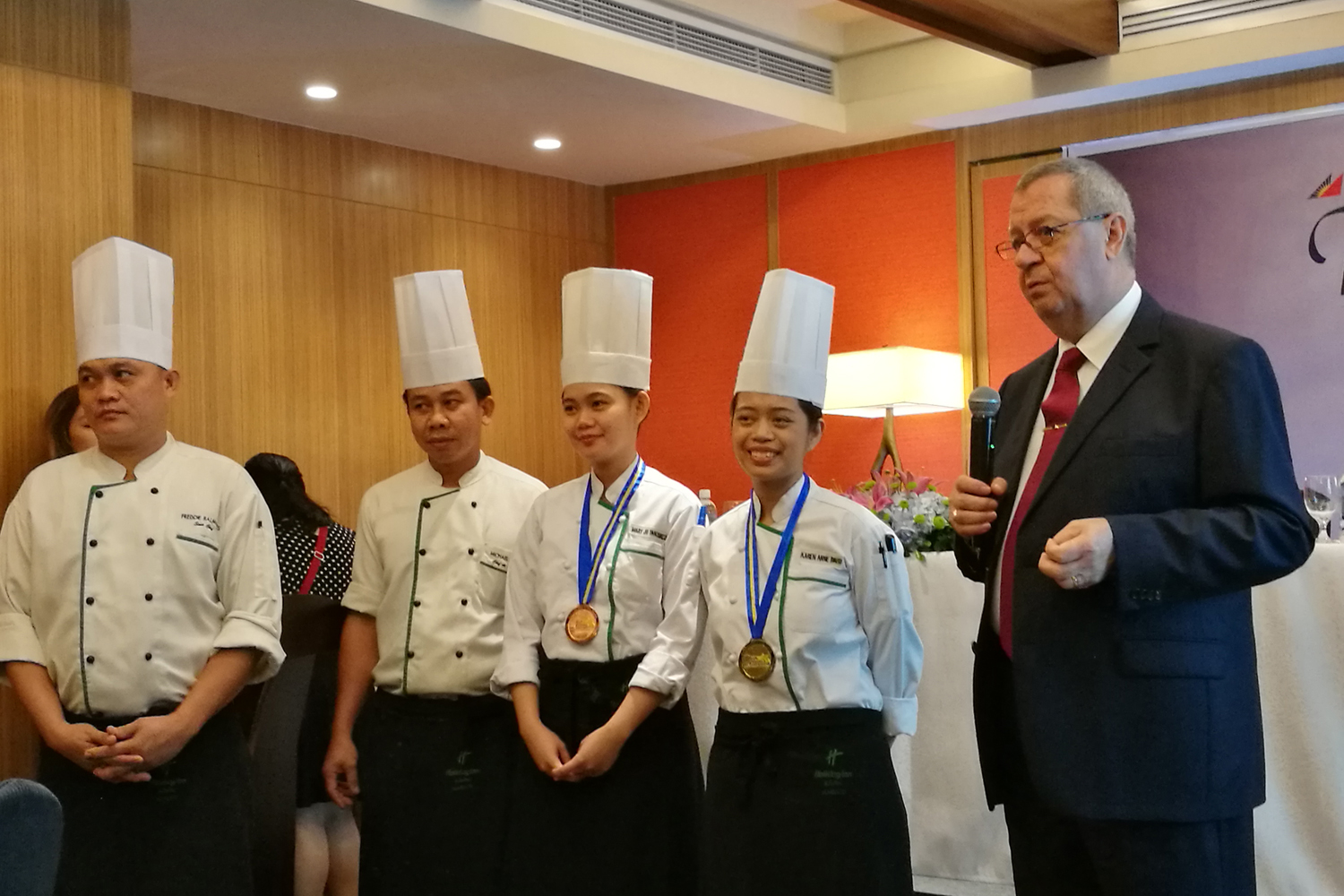 A superb meal was served for lunch where I got to sample their amazing food made by Pinoy chefs who topped The Philippine Culinary Cup. The first course was a Butternut Squash Soup with Cinnamon Croutons.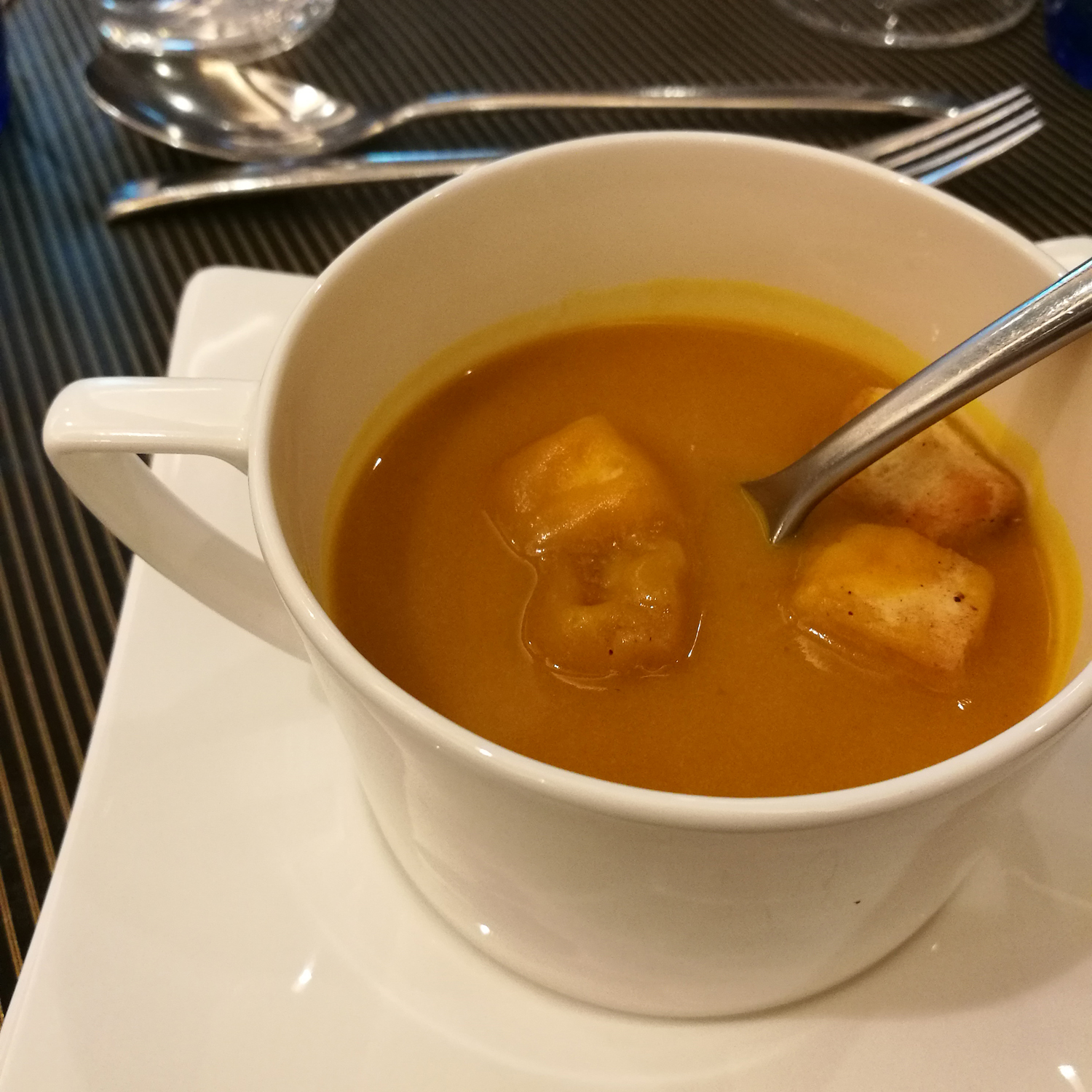 Followed by a Grilled Prawn Salad with Arugula Pesto, Monterey Jack Cheese, Cherry Tomatoes and Pine Nuts made by Chef Mary Jo Tanchiatco. I loved this!! I want to go back and eat it again!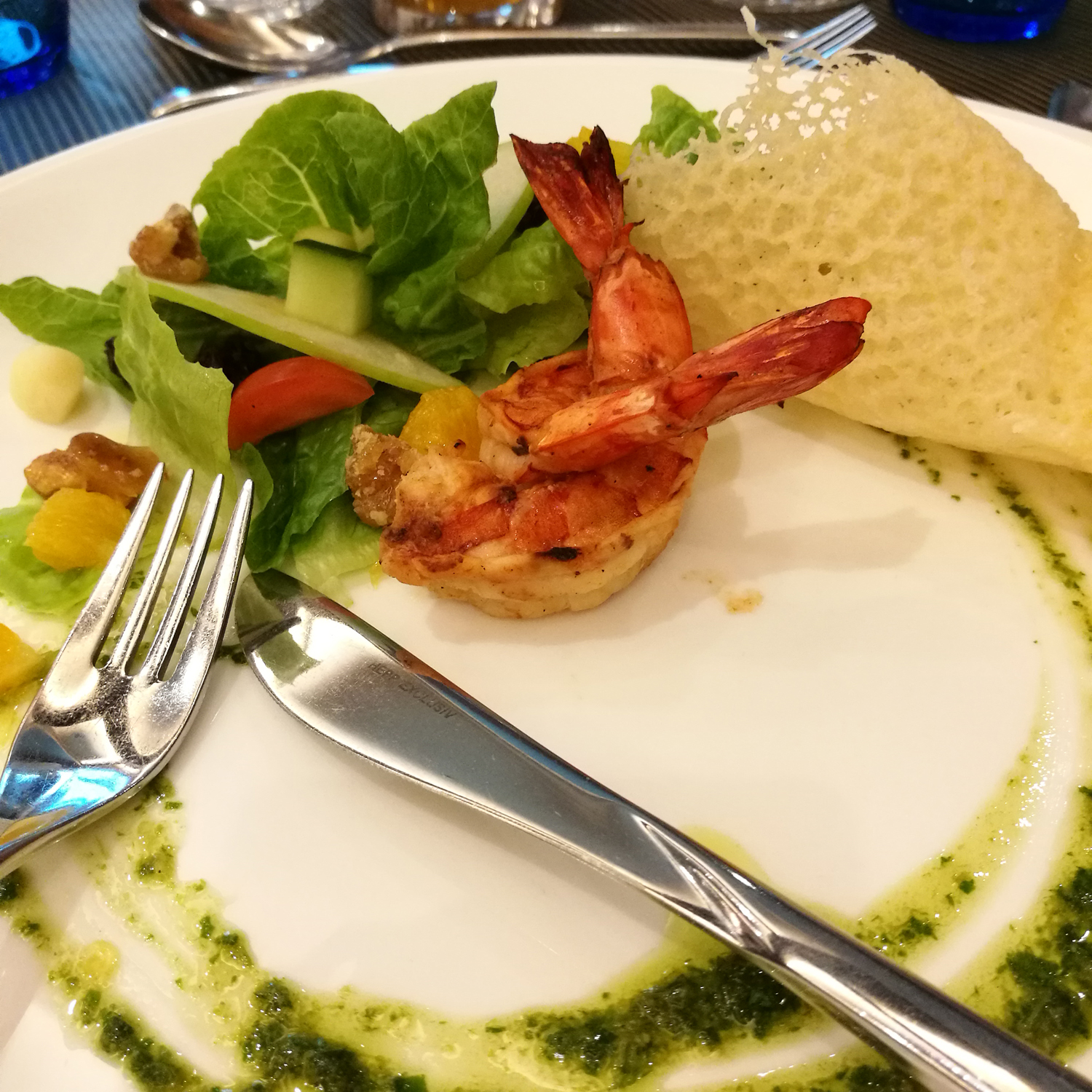 Main course was a lovely Salmon Tapa with Panko Crusted Egg by Chef Karen David,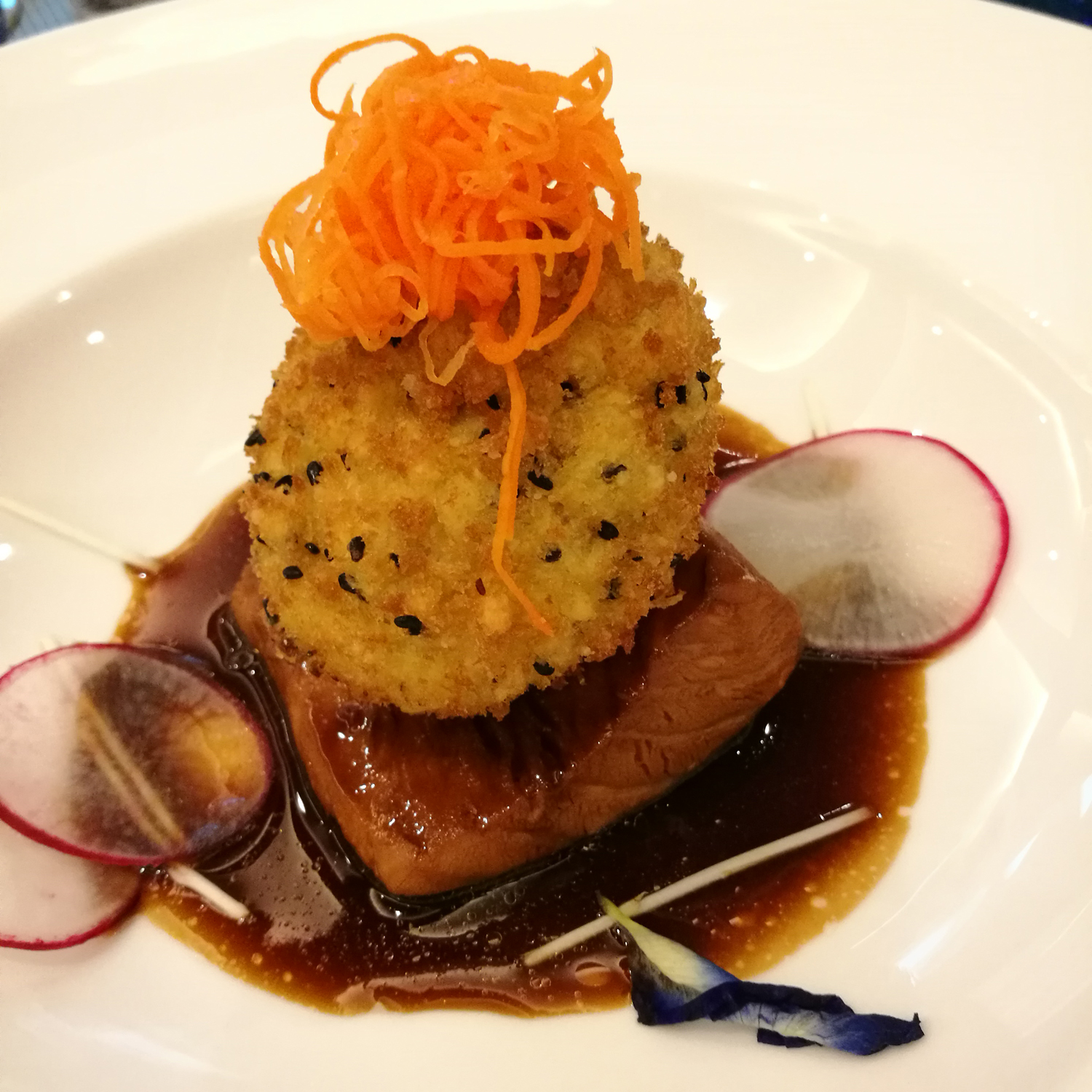 and Beef Tenderloin with Duchesse Potato in Green Peppercorn Sauce.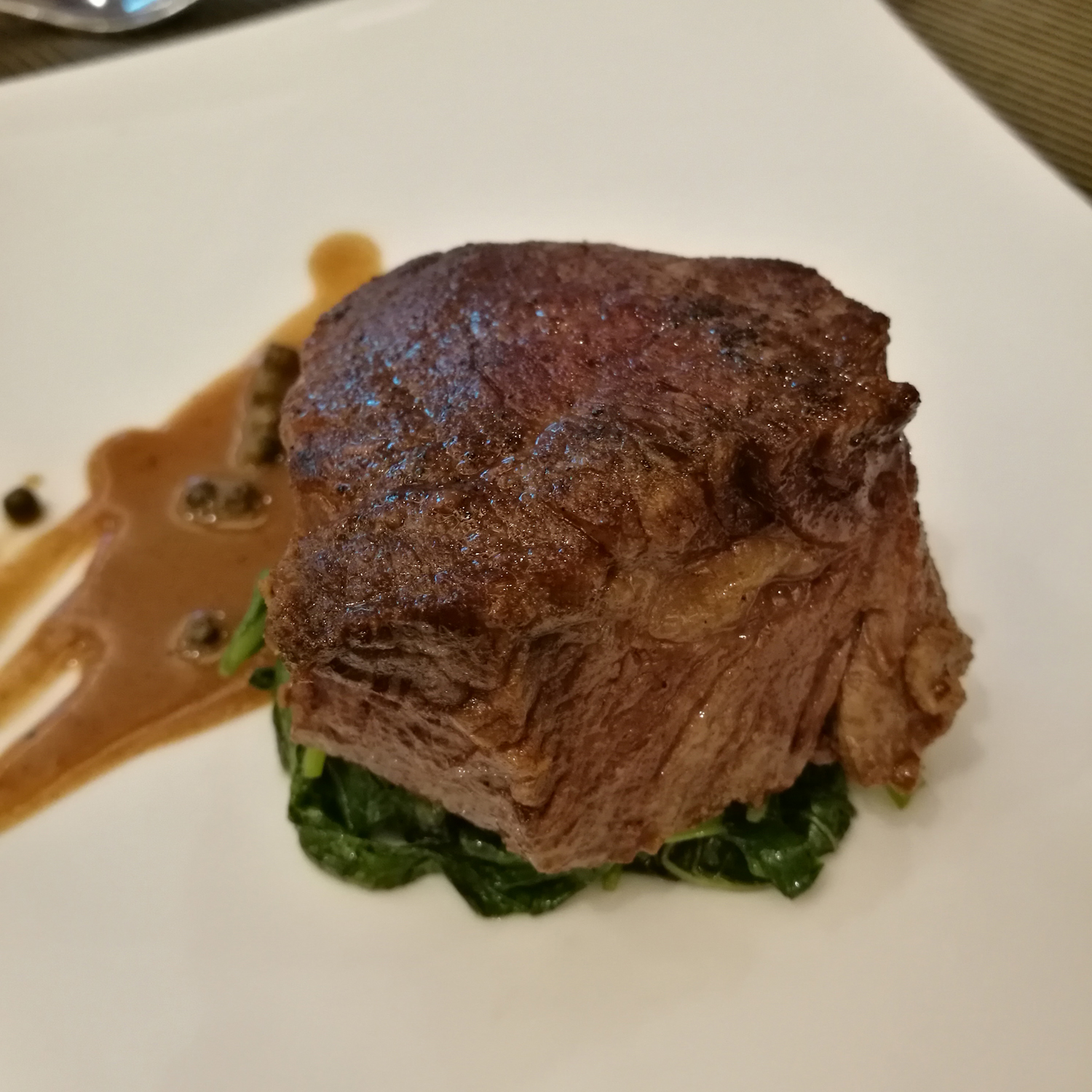 The dessert was an Ube Cheesecake and Matcha Velvet Duo (which btw is the Holiday Inn & Suites Makati Signature Dessert) and a Selection of Pralines by Chef Danilo Guerrero. My mouth is watering just from looking at these photos again!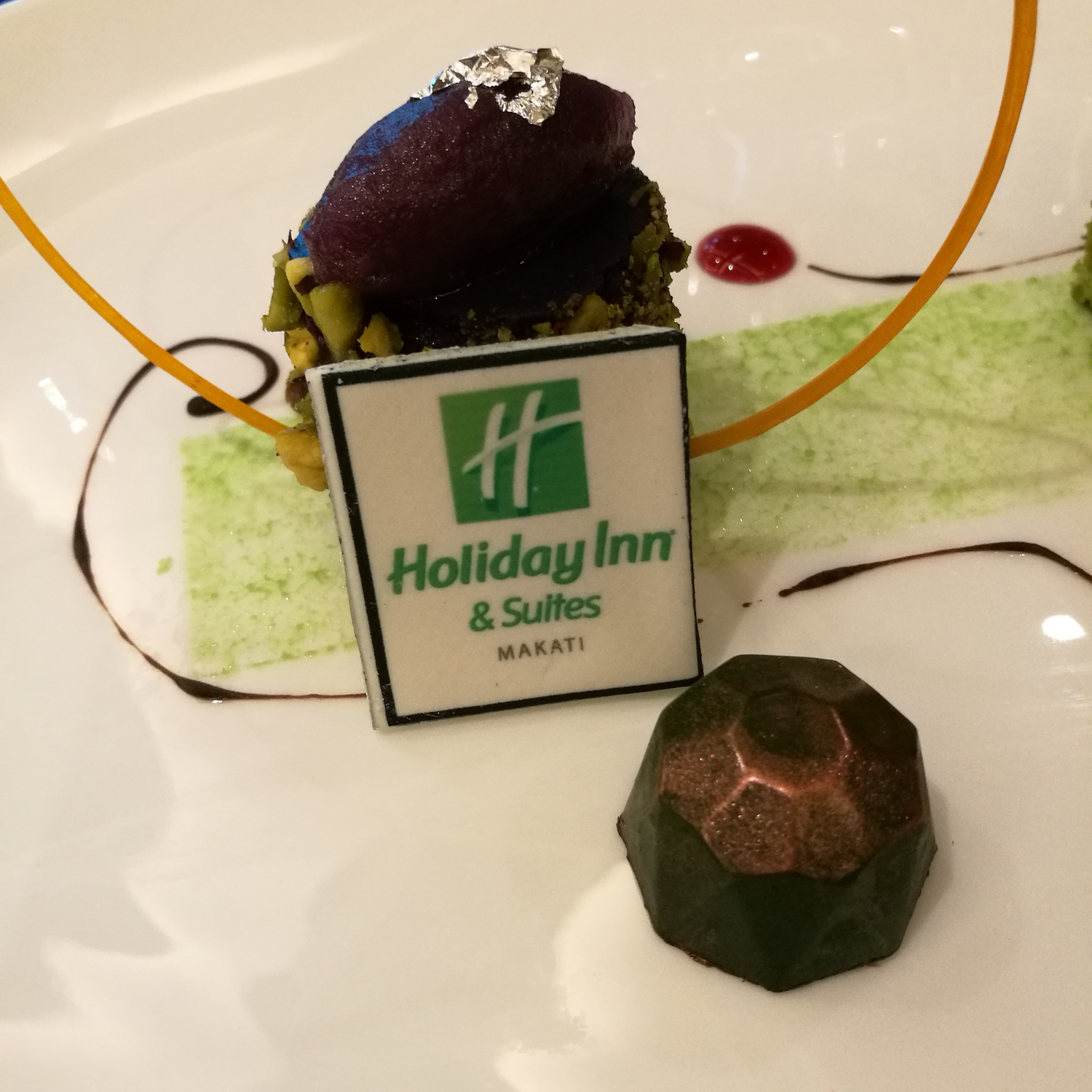 Each table was also treated to a flower centerpiece that looked too good to eat though you can actually eat every single piece! The bamboo parts were made of white chocolate while the trunk and leaves were dark chocolate.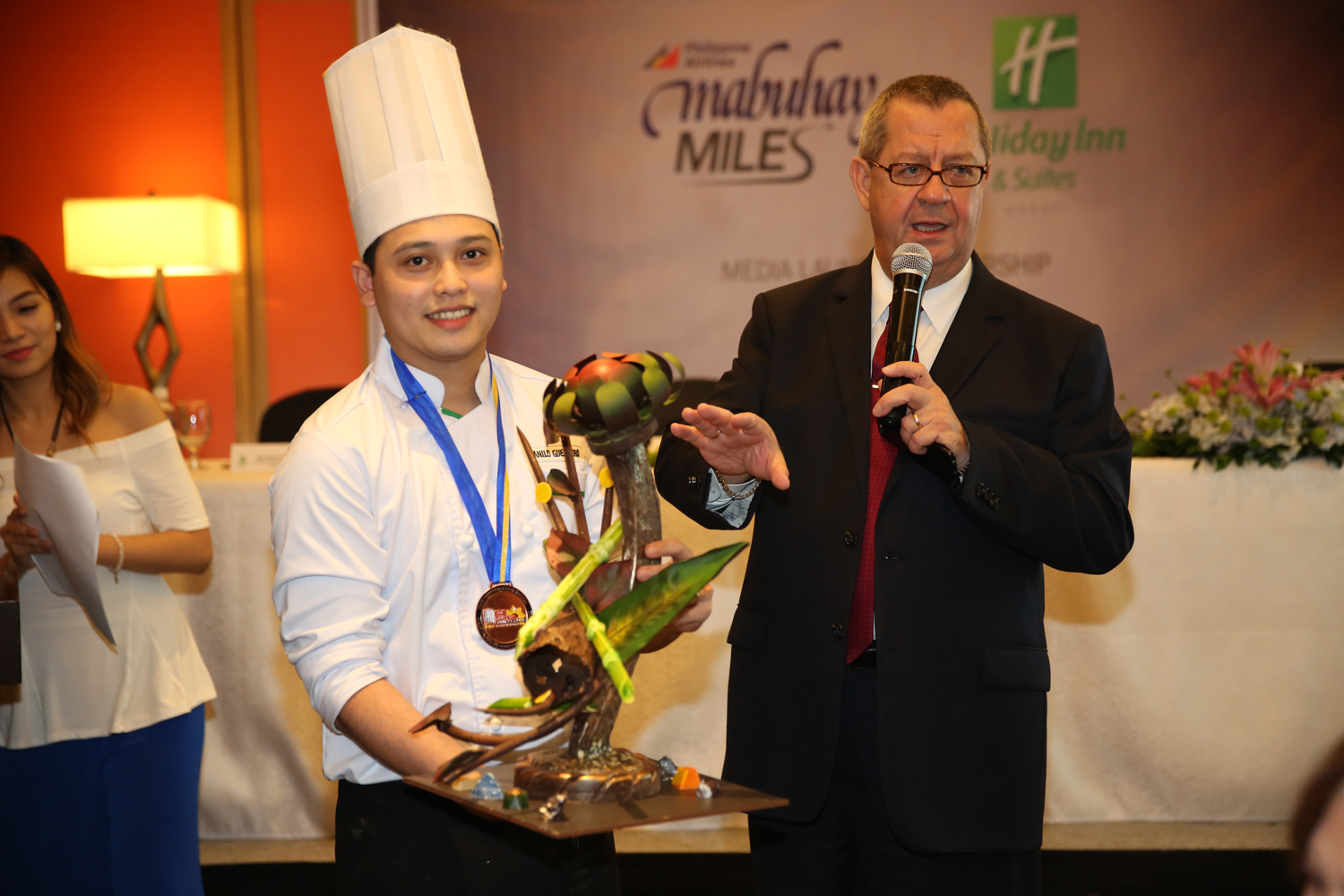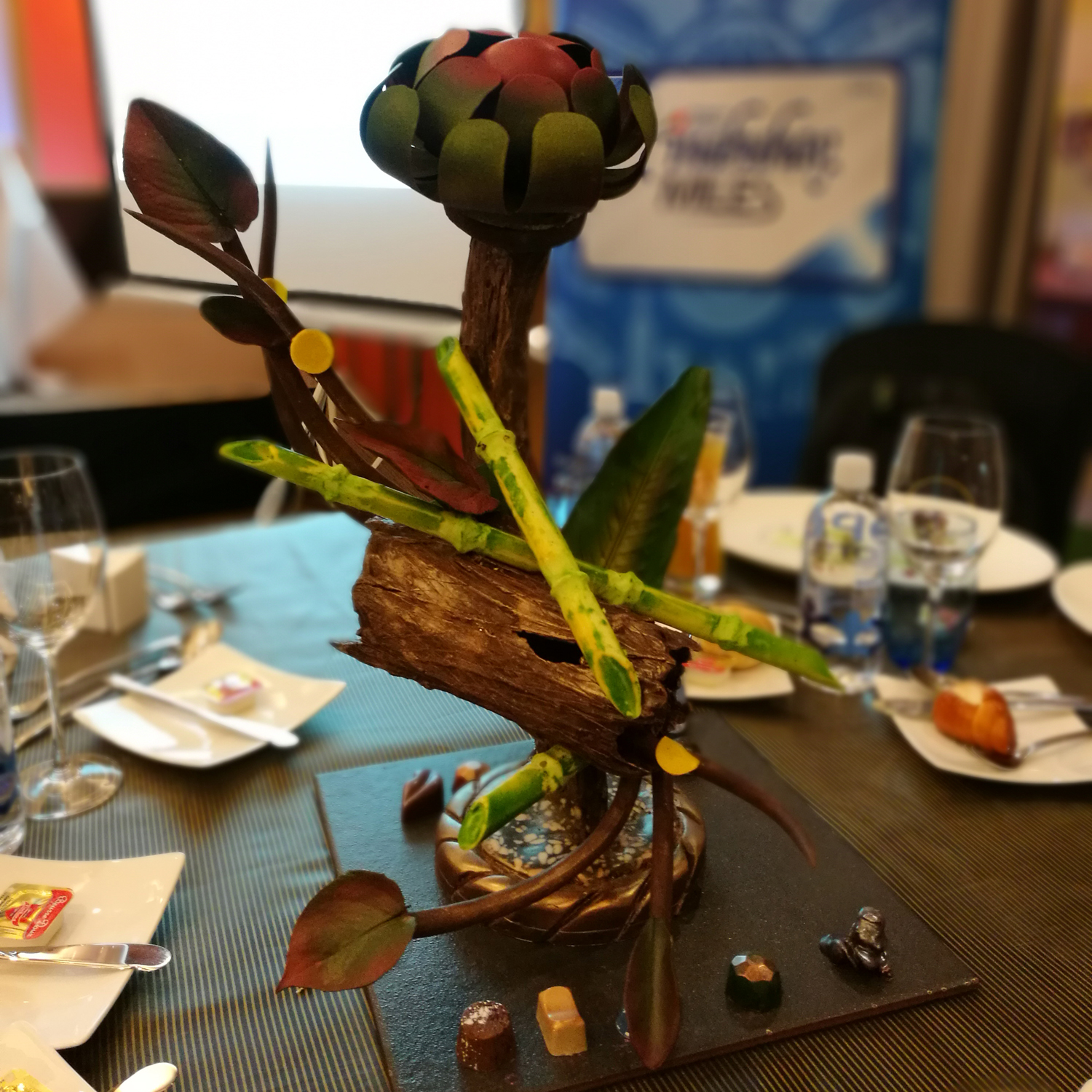 If you're a Mabuhay Miles member who wants to earn more miles, contact the Holiday Inn & Suites Reservations Office at +63 2 9090888, via email at hism.reservations@ihg.com or by simply clicking this link: http://bit.ly/PALxHolidayInn. See you there at the buffet, yes? 🙂