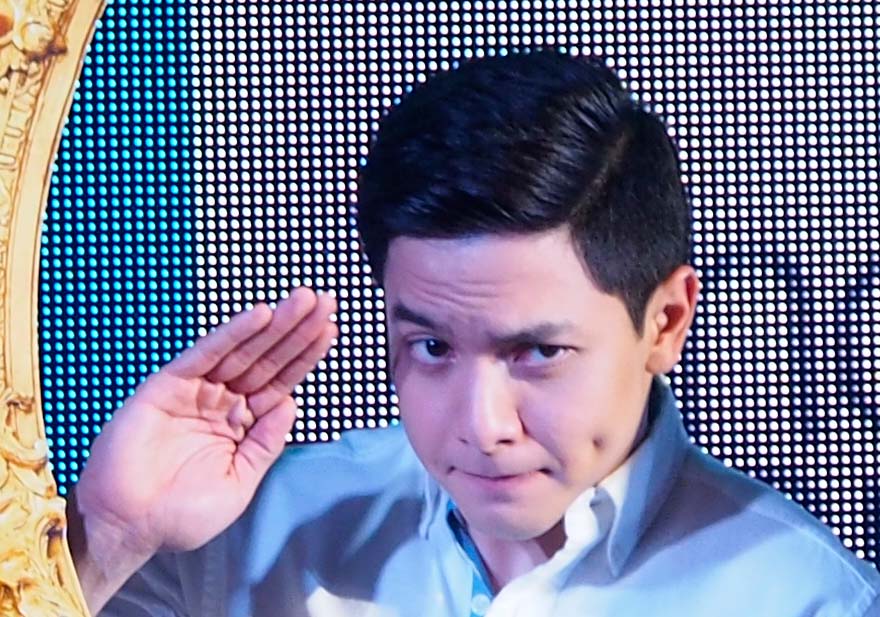 Last week I was given the chance to see Alden Richards in person thanks to his new endorsement, Snowcaps Glutathione capsules. He is 1/2 of the uber successful pairing of #AlDub whose social media fandom generates tens of millions of tweets and activity on the daily. The #PambansangBae, as he is also fondly referred to, turned #PrinceAldenCharming for the Winter Holiday-themed launch and honestly? Alden is indeed charming and incredibly down to earth for someone with such overwhelming success.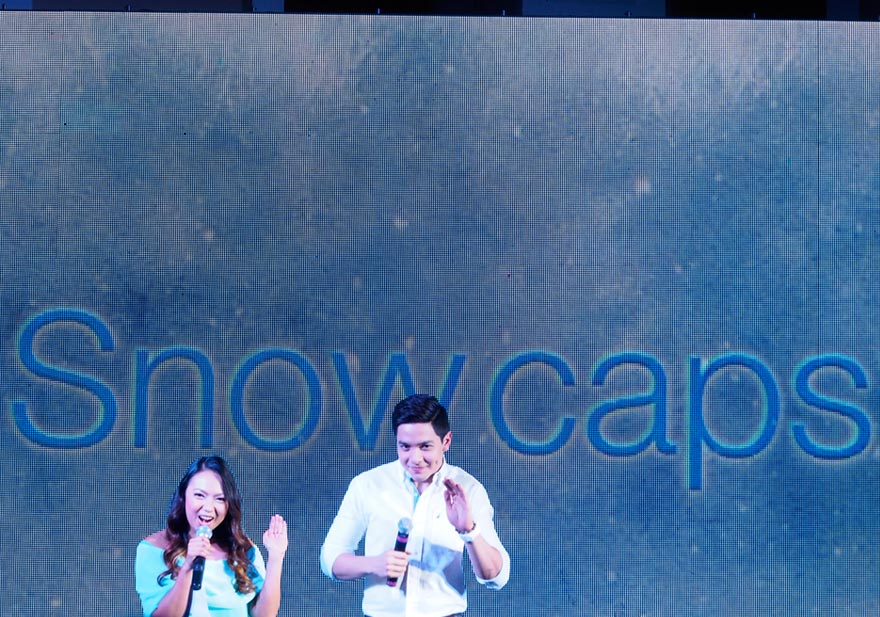 The event at Plaza Ibarra began with a presentation on Alden's meteoric rise to superstardom. Finally, everyone was treated to his wonderful presence. Shrieks of delight filled the room which was soon equalled by the surprised girls from the Snowcaps' video – they had a roving Snowcaps photobooth where lucky girls get a chance to take their photo with Alden himself. Follow Snowcaps on social media and find out where they will be for your next potential date with destiny!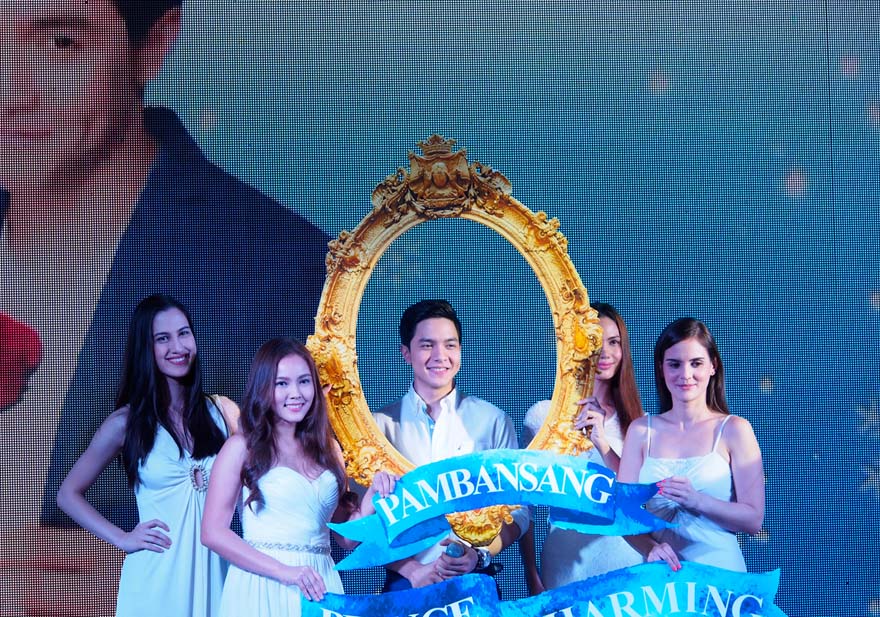 What I found really endearing with Alden is the way he gamely and competently answered the questions posed to him. His answers sounded sincere while his interaction with the press felt genuine. He was also quite honest on how he would never endorse a politician no matter how high the offer. He is intent on keeping the line between politics and showbusiness distinct especially with his current tremendous influence. He gets my utmost respect for that decision and I hope he stays true to it til election day.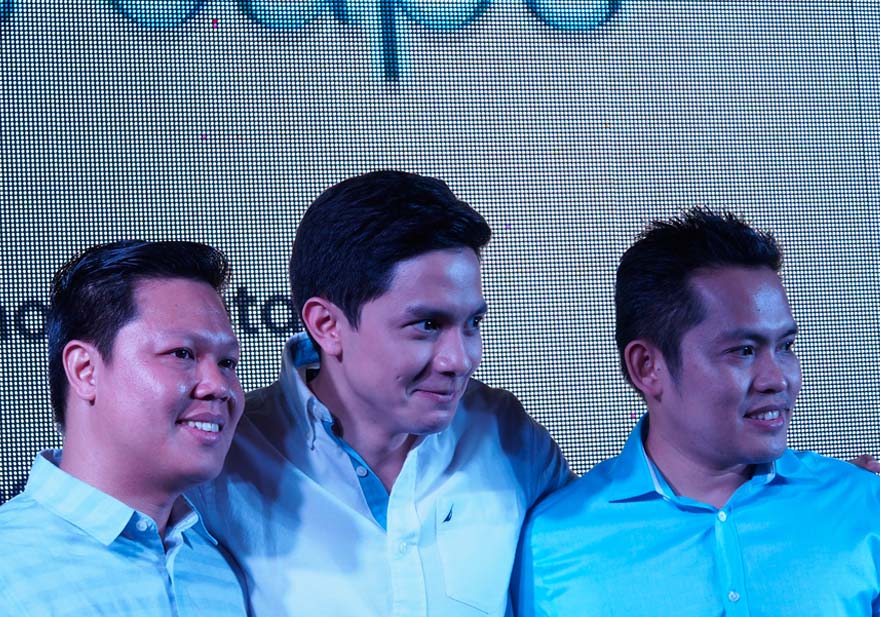 Alden apparently has the final say on his endorsements and his yes to Snowcaps is a timely one as he needs all the support he can get with his busy schedule. Contrary to popular belief, glutathione is NOT just for whitening. Lightening your skin is one of the effects yes but according to Snowcaps:
Glutathione is also a compound naturally produced by the liver and is considered one of the most powerful antioxidants which inhibit the production of toxins and free radicals caused by stress and other external lifestyle factors – perfect for busy individuals like Alden who not only want to maintain luminous and fair skin but also a sound and healthy body.
Alden takes one capsule of Snowcaps a day to complement his diet and weekly workout programmed for keeping his fit physique. They also said that it is safe to use with multivitamins and 14 years old and above can start taking the food supplement.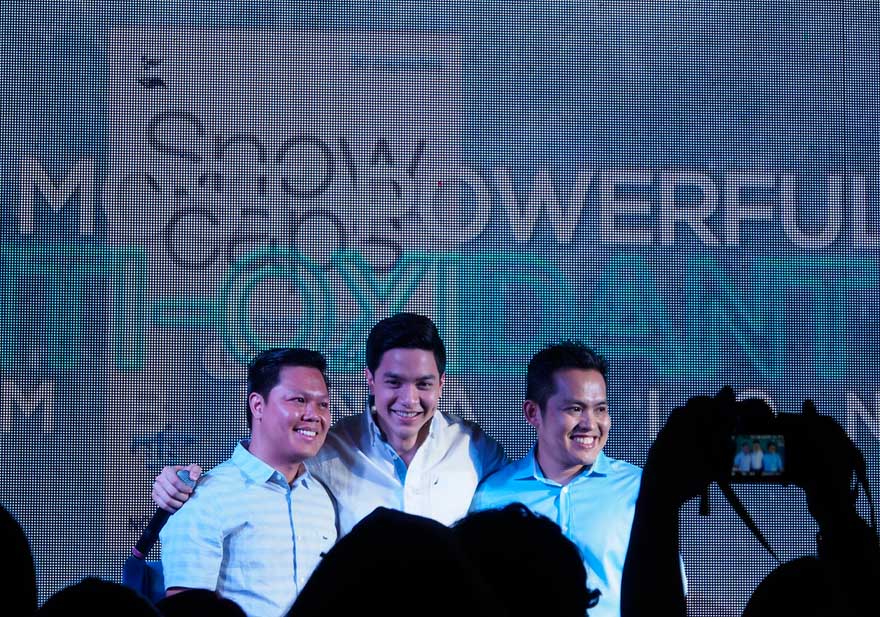 Expect more amazing news from Alden and Snowcaps Glutathione in the following weeks. And congratulations to both on their new partnership! As their tagline says, "Your beauty is worth the wait." I believe you are as beautiful as you believe yourself to be, in the truest sense of the word, more than the superficial standards we sometimes set. I'll be posting my review soon so I can share with you my experience with Snowcaps. Till then! 🙂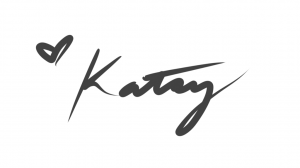 Alden celebrates new-found success with newest endorsement
2015 is indeed a big year for Alden Richards. With a string of TV shows, a new chart-topping single, and a swarm of product endorsements under his belt, one could really say that the Philippines' Pambansang Bae is now the hottest male celebrity in the country today.
At the Winter Christmas-themed launch for oral glutathione brand Snowcaps, Alden's most recent product endorsement, the heartthrob wasn't coy in sharing his struggle during his early years as an actor. 
"It's no secret the challenges I had to go through to get to this point. Maraming pagsubok early on in my career pero ngayon, napatunayan ko talaga na hard work pays off. I can definitely say na dumating na talaga ang moment ko," quips Alden.
He has the Filipinos' cult following of the ubiquitous Eat Bulaga Kalyeserye to thank for his massive success as an actor. His hit single "Wish I May" recently topped the iTunes PH Top Singles list during its pre-selling period and with over two million followers in Twitter alone, there's no denying that there's no other way for this talented actor but up.
Alden continues to display humility and gratitude despite his overnight success. He shares that his past experiences helps him keep his feet on the ground and he has no problems showing it with his tearful EB performances. 
"I just can't help but be overwhelmed by the love and support I am getting now from my network, the ALDENatics, and of course my friends in the industry. Thinking about these really makes me emotional kasi matagal-tagal ko din 'tong hinintay," Alden said.
It's no wonder why millions of Filipinos here and abroad take inspiration in Alden. Alden's story is proof that wishes do come true. It's his determination and success that made him the perfect embodiment of Snowcaps.
Snowcaps is the first oral glutathione in the Philippines and is among the leading skin whitening supplements in the market today. As a brand which in the past managed to gather and sustain a strong following through word of mouth, Snowcaps today rises to the occasion – and is ready to play alongside the bigwigs – by partnering with one of the hottest stars in Philippine showbiz today.
Snowcaps contains the premium, FDA-approved 500mg of L-Glutathione formulation, also known as the miracle enzyme, Alpha Lipoic Acid and Vitamin C for safe and effective whitening in as fast as six weeks.
It also contains 50 percent more glutathione than more expensive brands.
…When asked why he entrusts his skin and overall health to the brand, Alden only had one thing to say.
"Bawat tao may hiling. With hard work, I'm lucky that mine has come true and I trust brands that recognize that. That means they probably had the same challenges too," Alden concludes.
For more information about Snowcaps Glutathione, visit https://vidanutriscience.com or http://www.facebook.com/snowgluta.