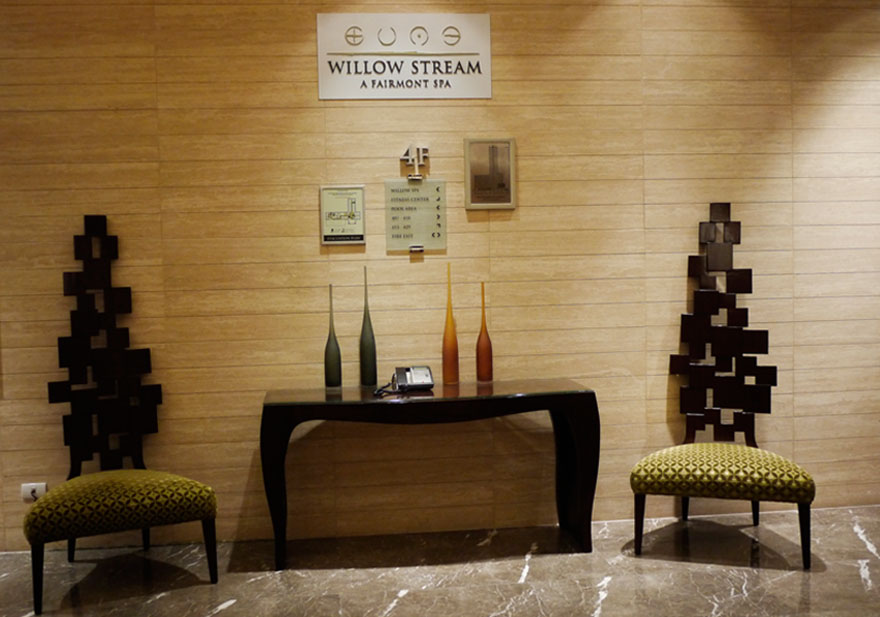 I joined Fairmont Hotel's shortest love letter Twitter contest last Valentine's Day and won a gift certificate for a Honey Bliss scrub and facial for two at their Willow Stream Spa. I got really excited and of course thankful, as I love going to spas and getting pampered but didn't get to use the GC until August, just a few days shy of the expiration date. Mark on the other hand does not like going to spas AT ALL. He doesn't feel pampered the least bit and would rather wait for me outside (for hours even) while tinkering with his cellphone. So even though my Twitter letter was dedicated to him, I got to have a spa date with my sister, Thea. You can check out her blog at Open House Philippines for real estate tips. 🙂
Since I used the GC a bit later than they expected, they didn't have the Honey Bliss package anymore so we got to choose from their regular services. We chose the Willow Stream Body Scrub for 60 minutes plus a 30 minute version of their Deep Cleaning Facial Treatment by Kerstin Florian. You can check out their brochure here.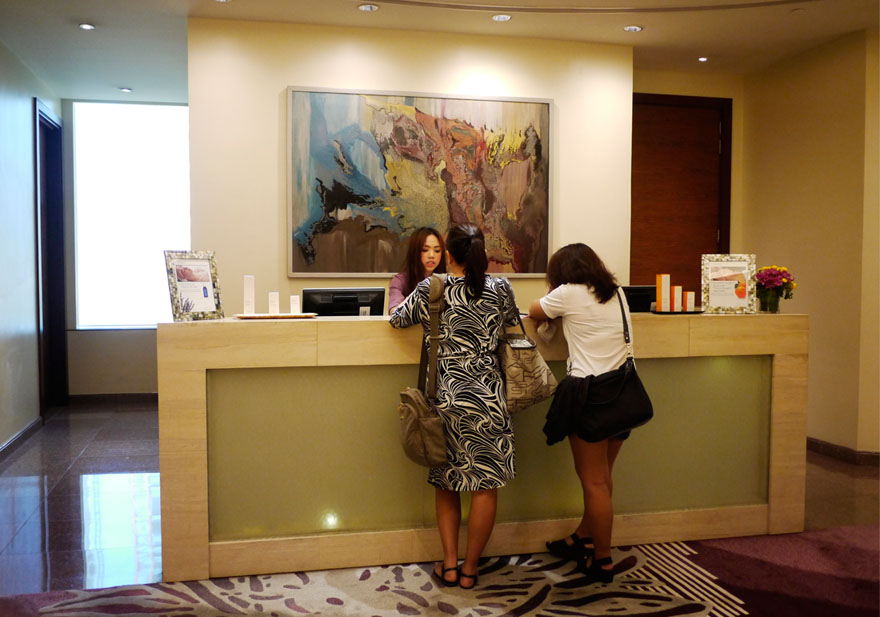 Here we were at the reception area of Willow Stream Spa. I loved the interiors and how cozy it felt. When you avail of their spa services, you get to use their other facilities which include a mineral pool (below is the Female Mineral Pool) and a steam room. Too bad we arrived just on time coming from errands and had to attend a workshop instantly after; we didn't get to use these other perks at all.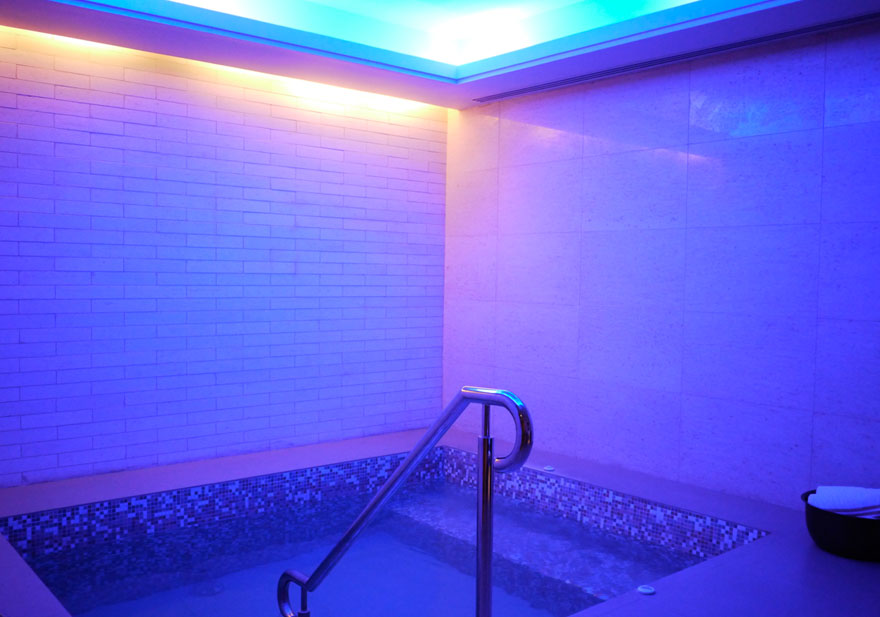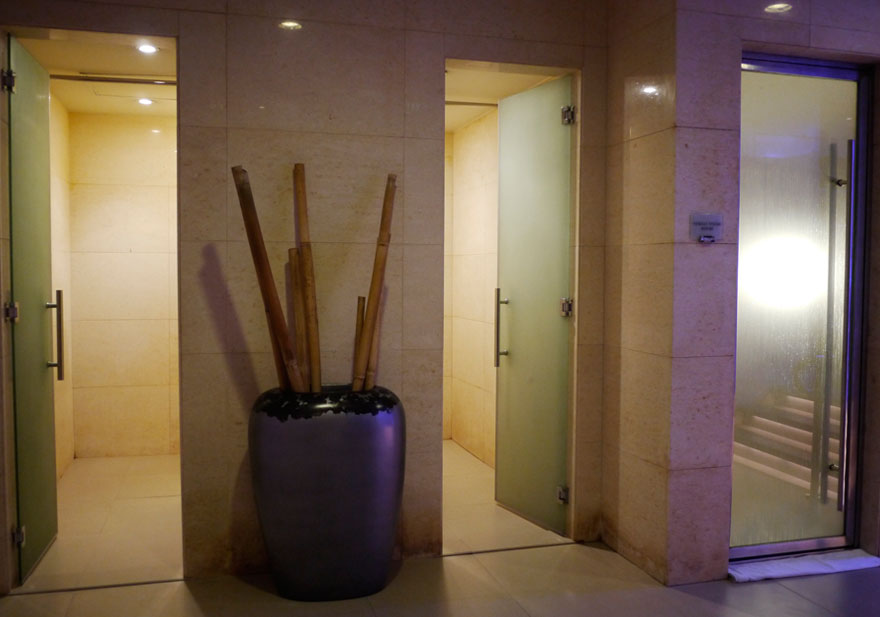 We did get to sit around a bit here at the Female Dry Vanity area…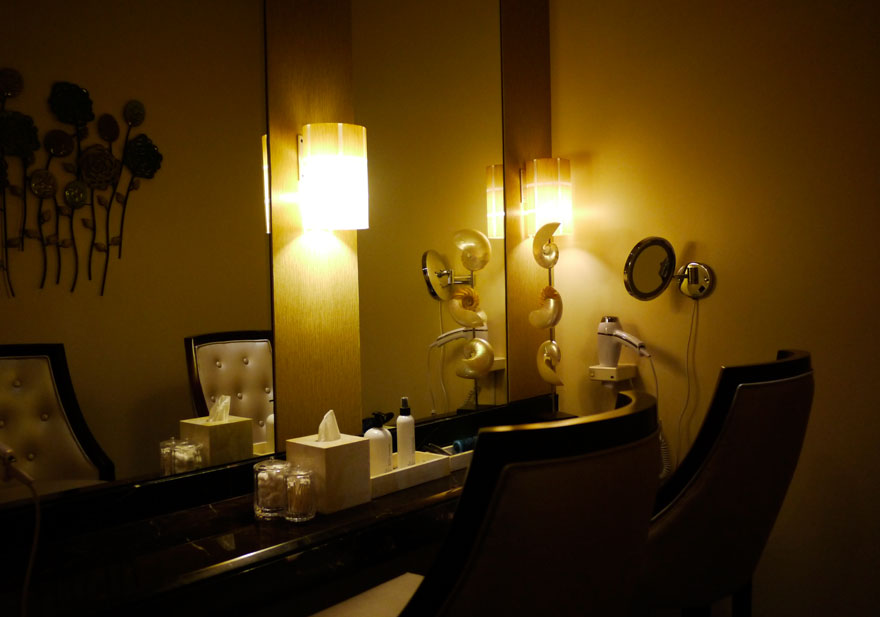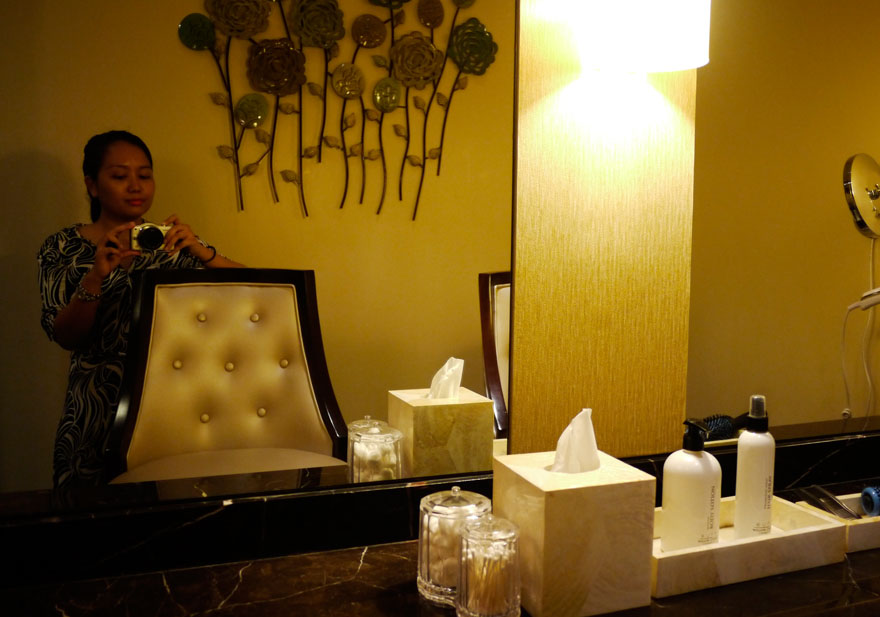 And the Female Dry Lounge…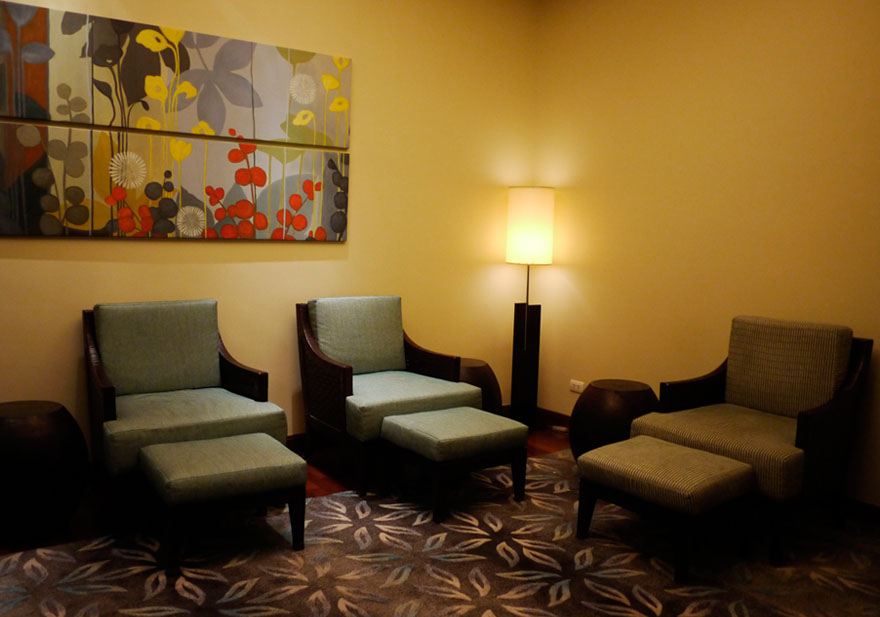 Yay for tea!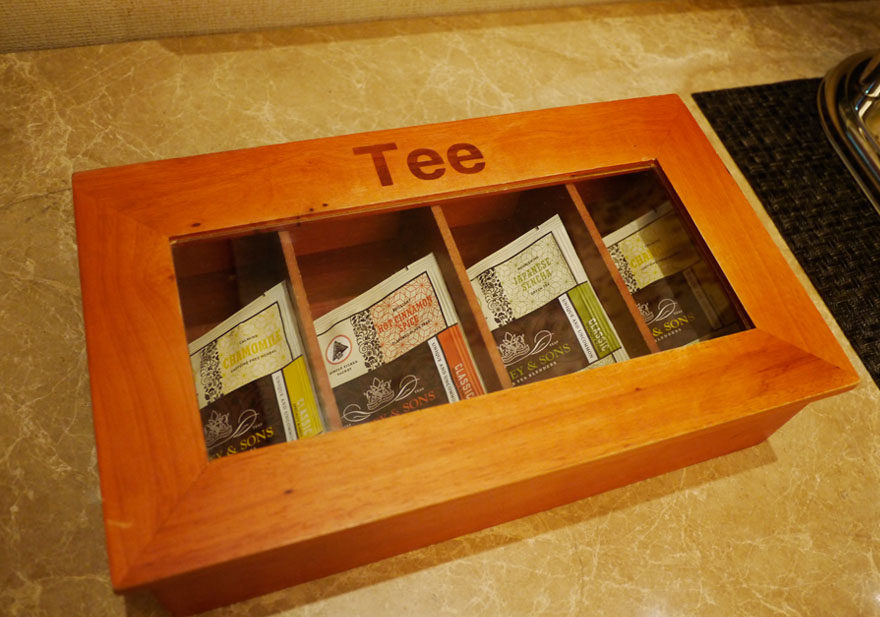 And Ginger Mint Water. 🙂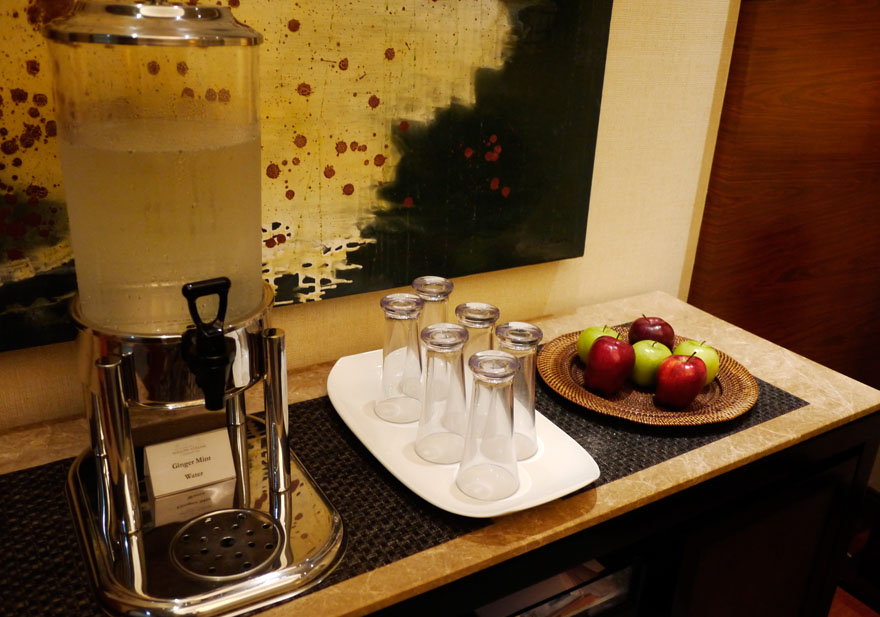 After lounging for a really short while, we changed into the robes they provided.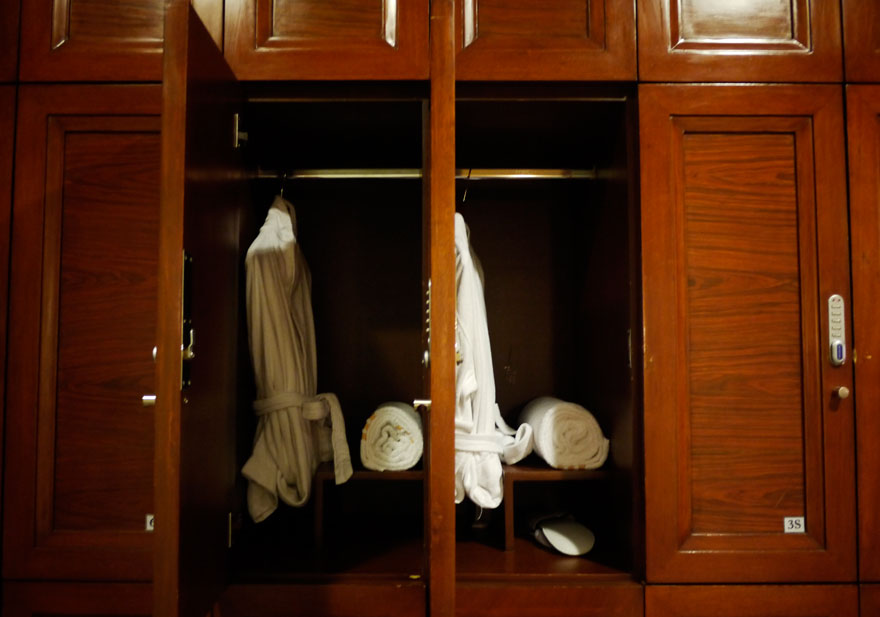 Here's the room assigned to us. I love everything of course! Cleanliness is top-notch plus service is really warm and accommodating.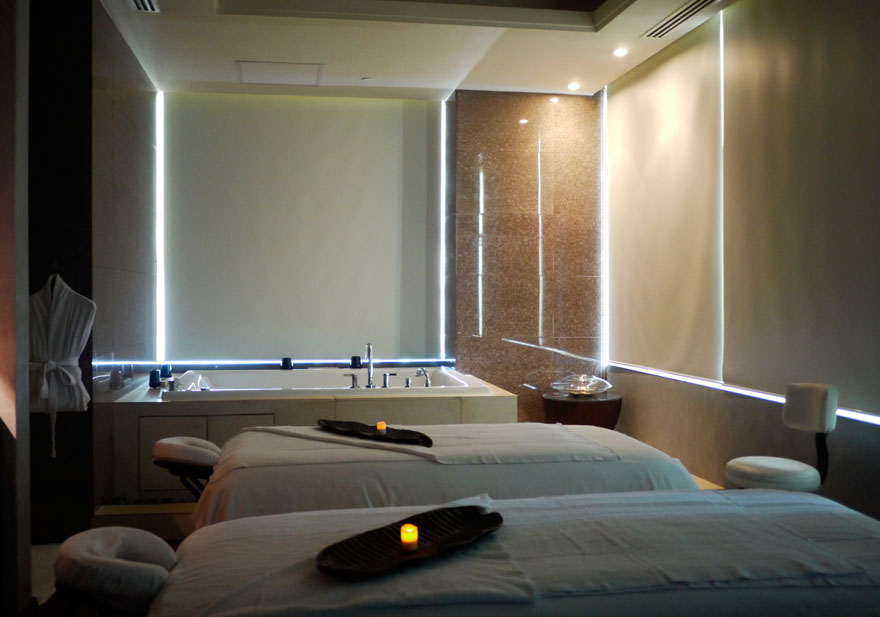 Finally the treatment! First came the sea salt scrub which felt super luxurious. Then the facial treatment using Kerstin Florian products in this order (I tried to take down notes of the steps immediately after but I think I may have dozed off sometime during the treatment because it was really relaxing!): Cleanser, Exfoliant, Toner, Serum, Neruli Oil, Gel Mask, Toner again to prep for even more Serum, Brightening Eye Cream, and finally a layer of Moisturizer. At first I didn't know if the facial did anything for my skin but you can really see the difference after a while.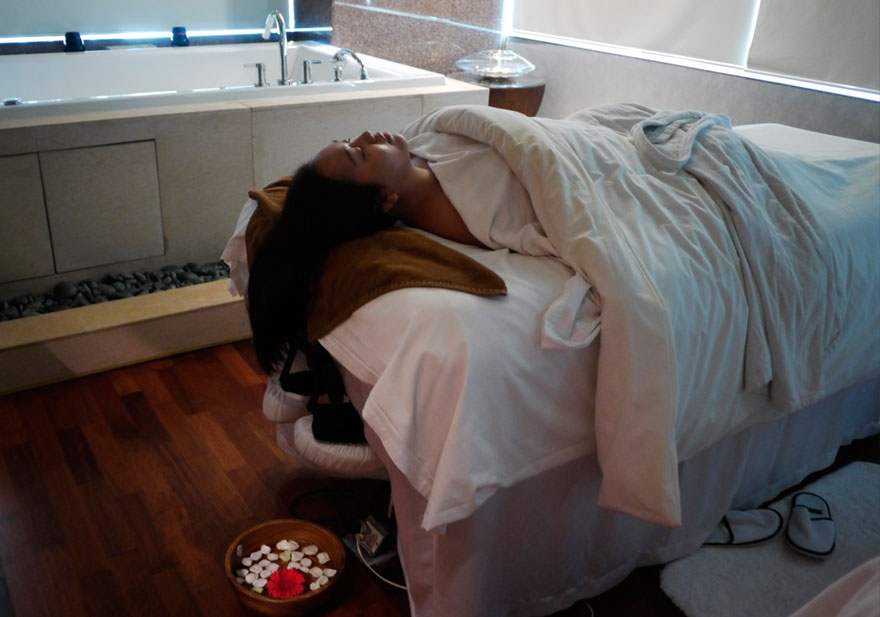 Taking photos with my sister here.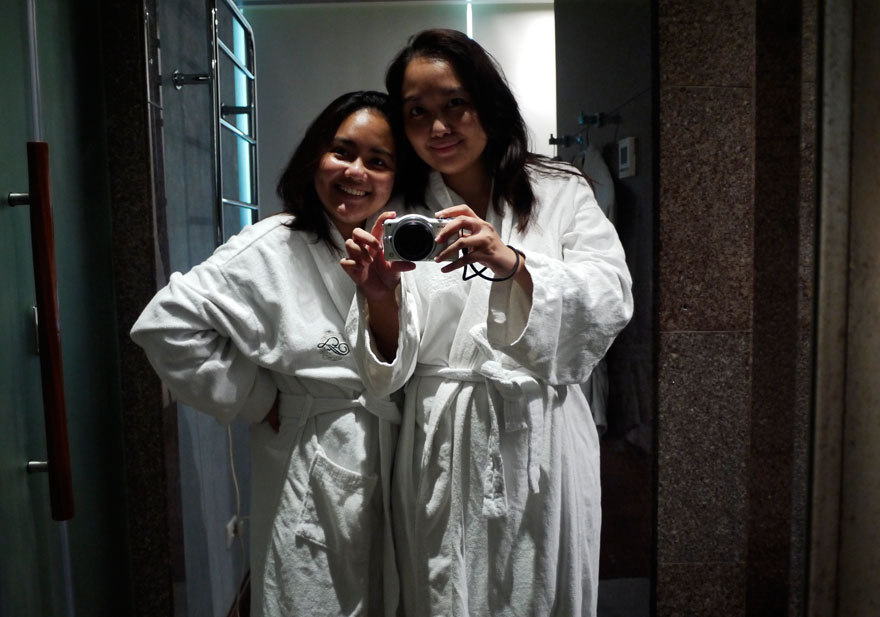 We got to have tea after at a different lounge area.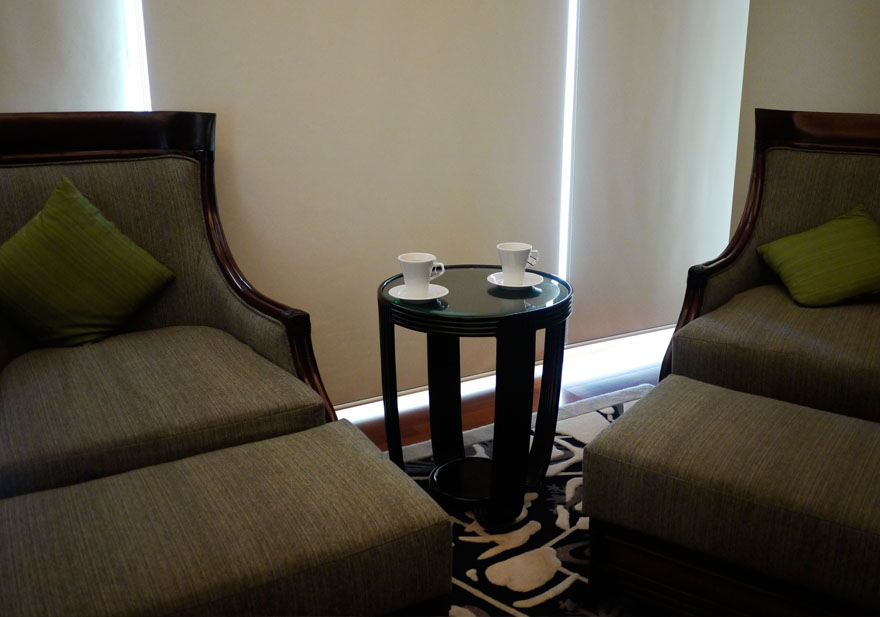 Here's a shot of my bare face. Please excuse the eye bags because I don't think a single facial can rid me of those. My skin though felt clear and supple after! I kept touching my face (this is a skin don't really!) because it just felt super hydrated.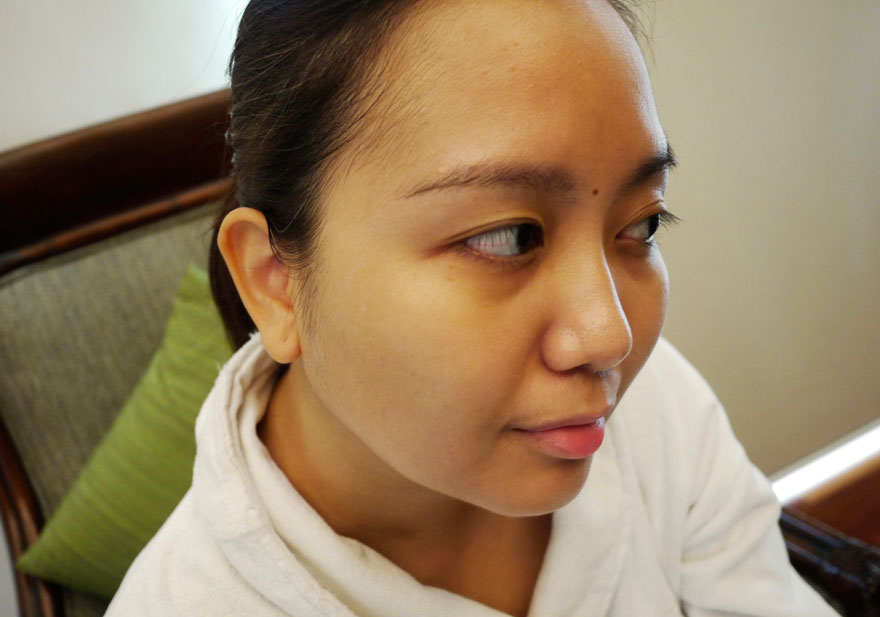 Alas, we had to leave for our workshop. The pool was to the right of this hallway and though it looked inviting, I could only stare at it longingly for a few seconds. Oh well, I do hope to go back to Willow Stream Spa and try out more of their spa services. Their 2 hour Journey Through Relaxation Spa Package gets me curious.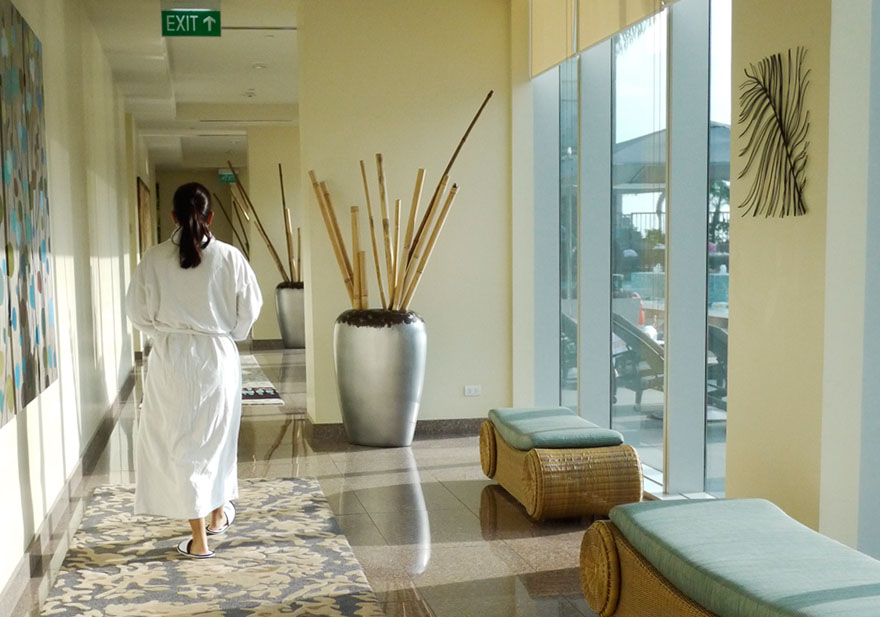 Btw, this is the first post under my Pamper Me Pretty series which is all about spas, salons, and vanity services. 🙂 Do keep a look out for more posts under this series as I have a few lined up this month. Till tomorrow!