PSA: Avon Philippines has released 8 new shades of nudes for the Avon Perfectly Matte Lipstick line with a TVC featuring the Marian Rivera and the Angel Locsin! I couldn't contain my excitement so I went my merry way to my Avon branch only to find out they were out of stock. Wow! That was fast because I was able to go on September 2 and they released the shades on September 1.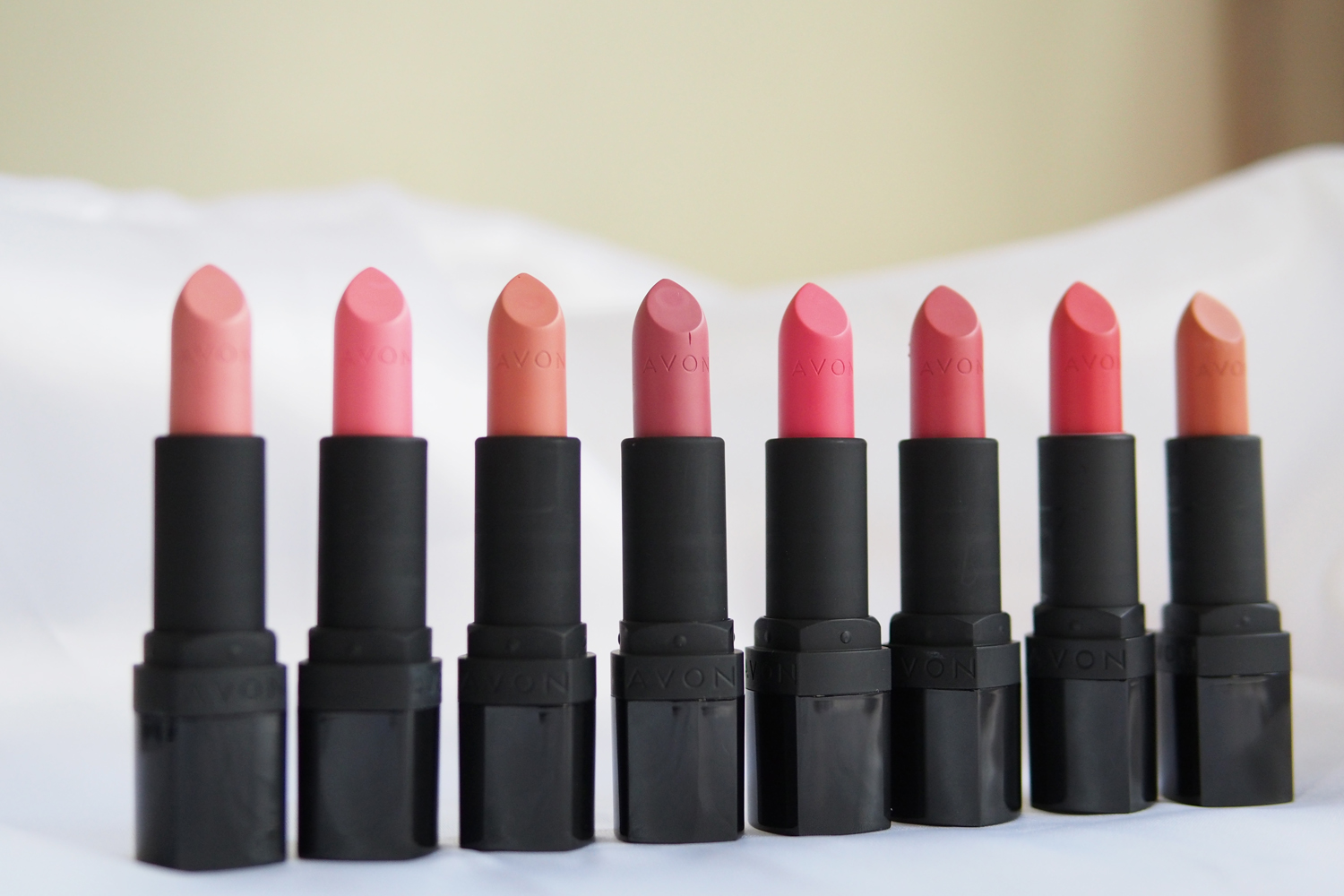 But thanks to Avon, I now have all 20 shades of the Perfectly Mattes and of course, here are the Avon Perfectly Matte Lipstick Swatches for everyone! I grouped them according to color family for easy reference.
Avon Perfectly Matte Lipstick Swatches
The Corals & Reds: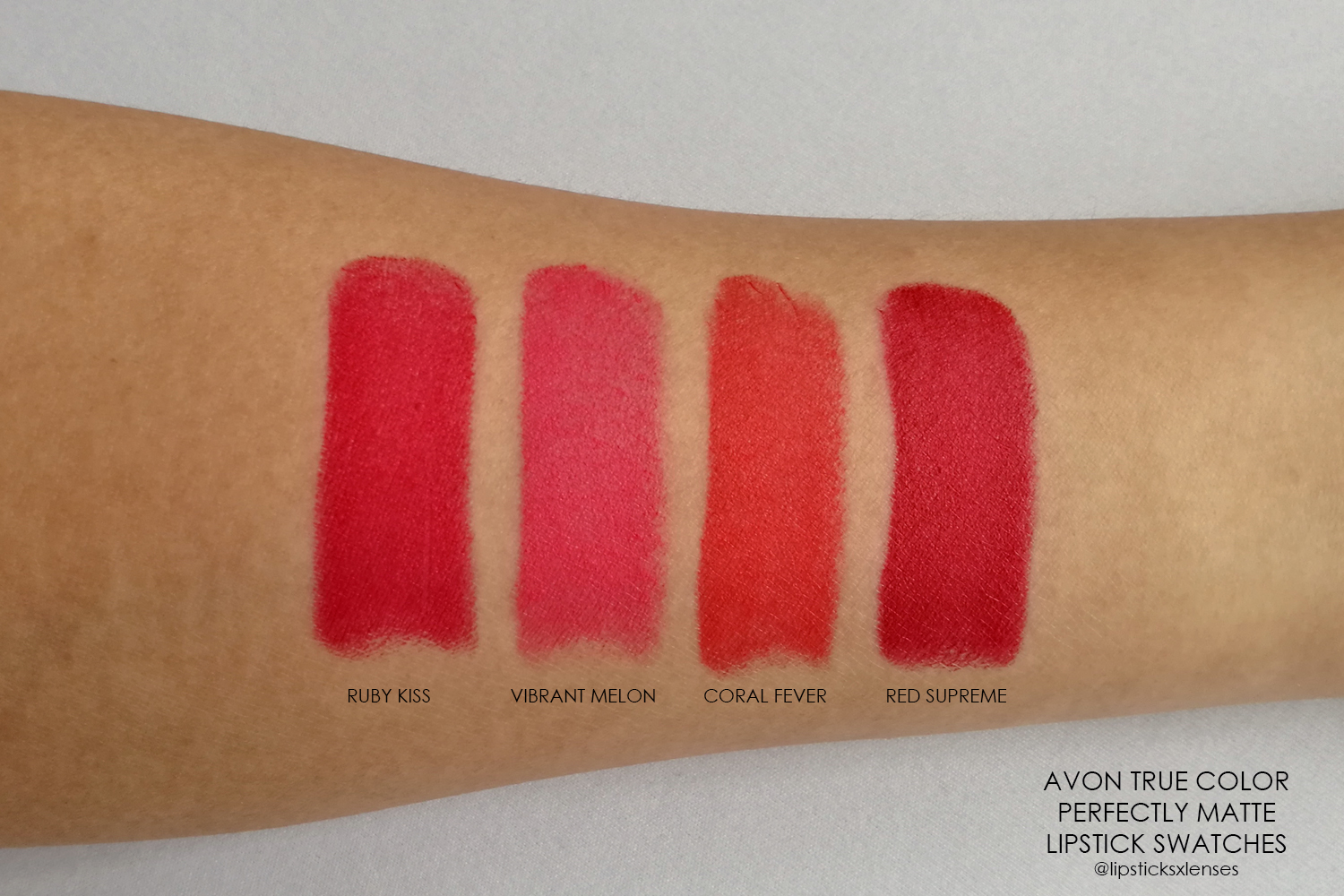 This color family was part of the first Avon Perfectly Matte Lipstick release which I featured here. Red Supreme is the shade worn by Angel in the TVC.
The Plums & Wines: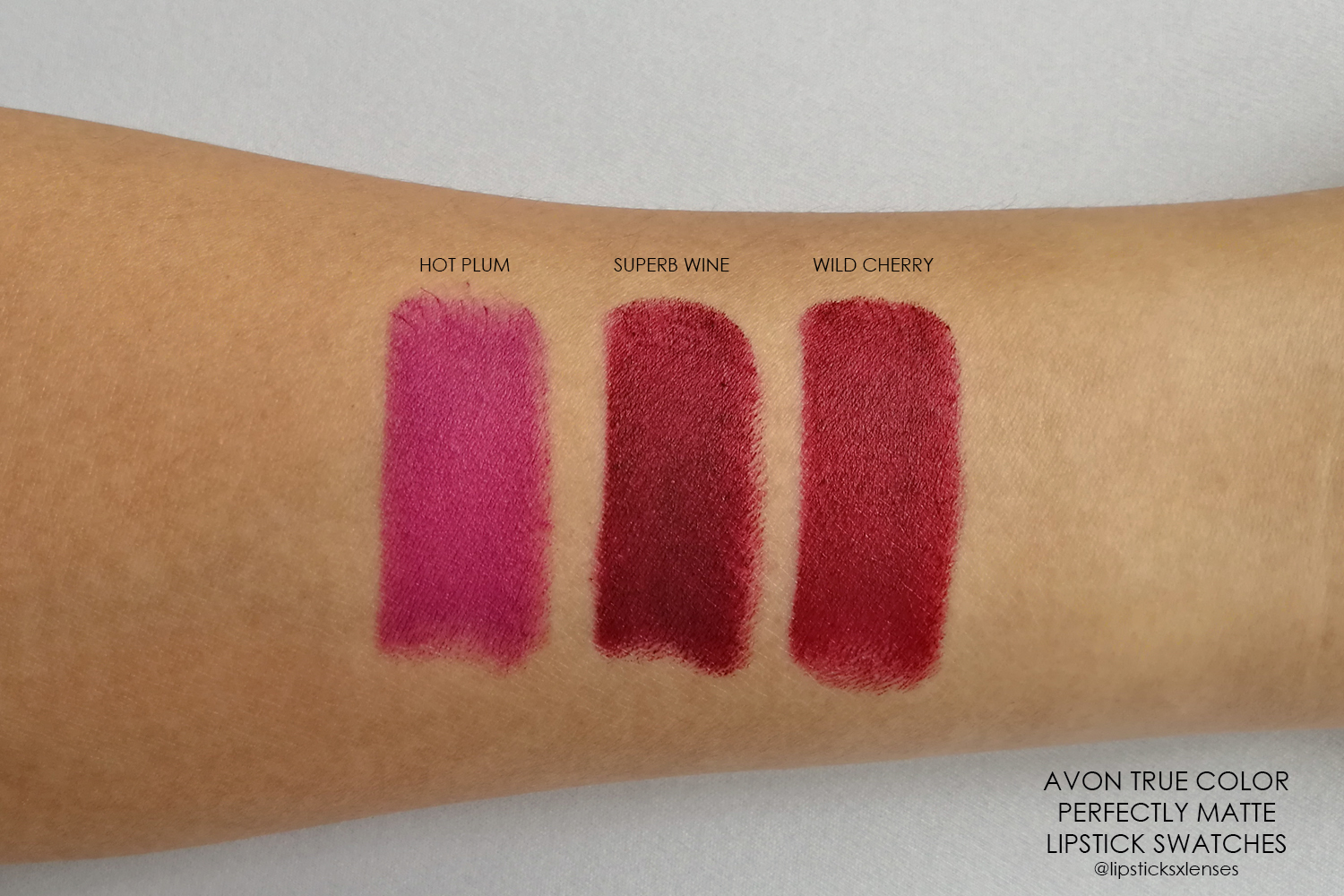 Also a part of the first release save for Hot Plum which came in the second release of three additional shades.
The Pinks & Mauves: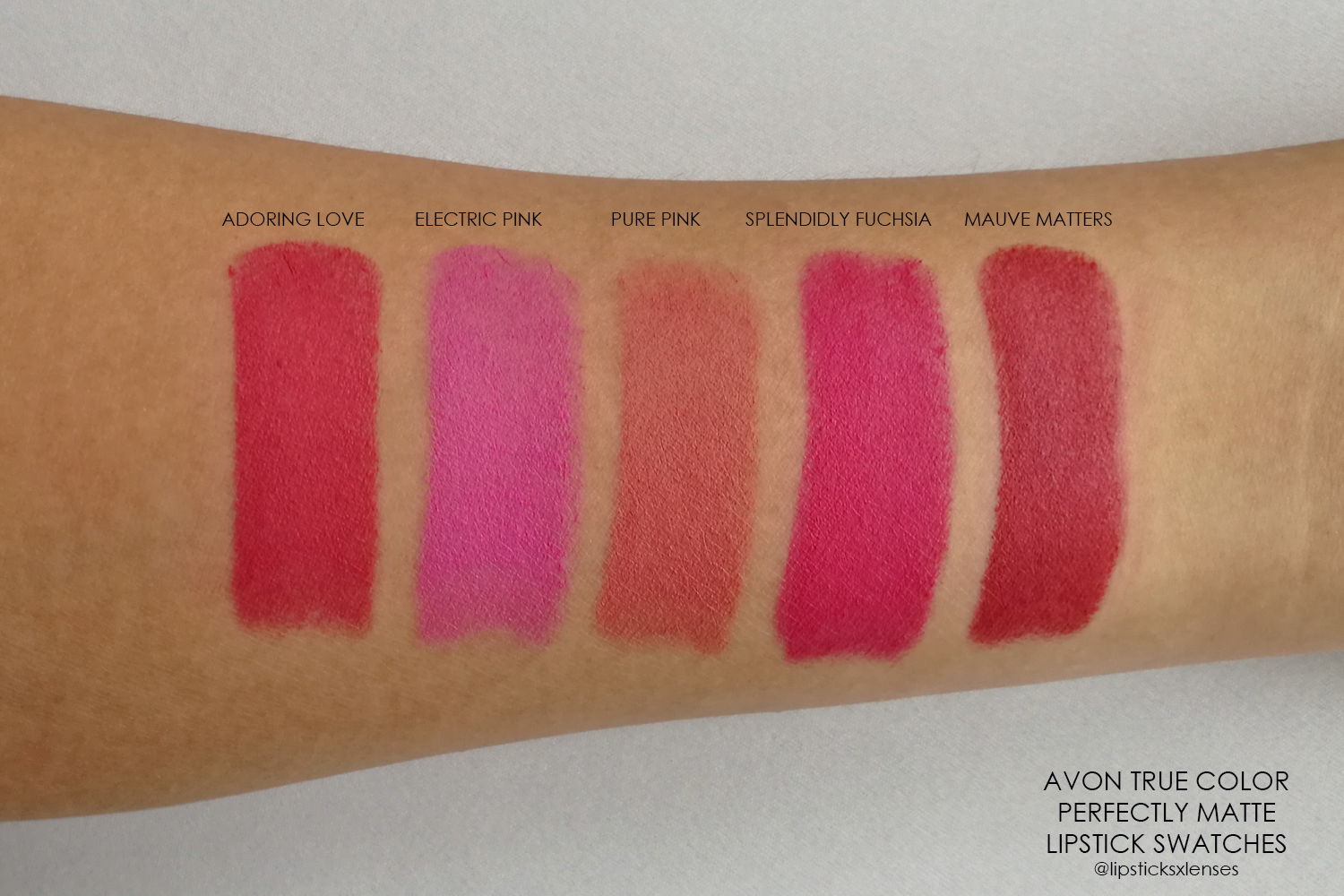 Adoring Love and Mauve Matters were additional shades to the original 9 Perfectly Mattes and I reach for these two the most. Pure Pink was the only shade closest to a Nude until this year's release of 8 new shades.
The Nudes: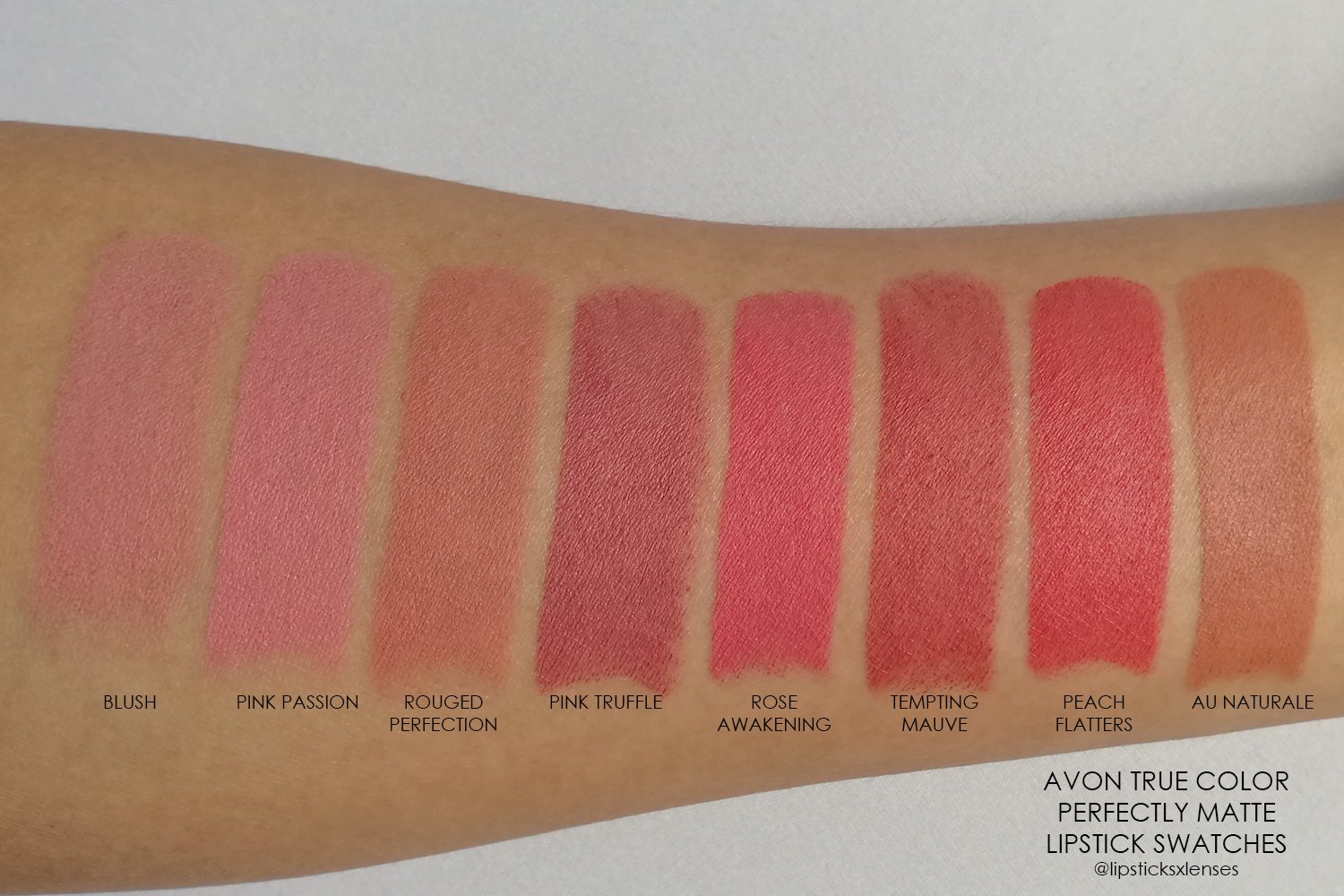 Rose Awakening is Marian's shade in the TVC. It is a wearable pink that even my medium skin tone can wear. It looks extra amazing on Marian of course. My personal favorite at the moment is Peach Flatters.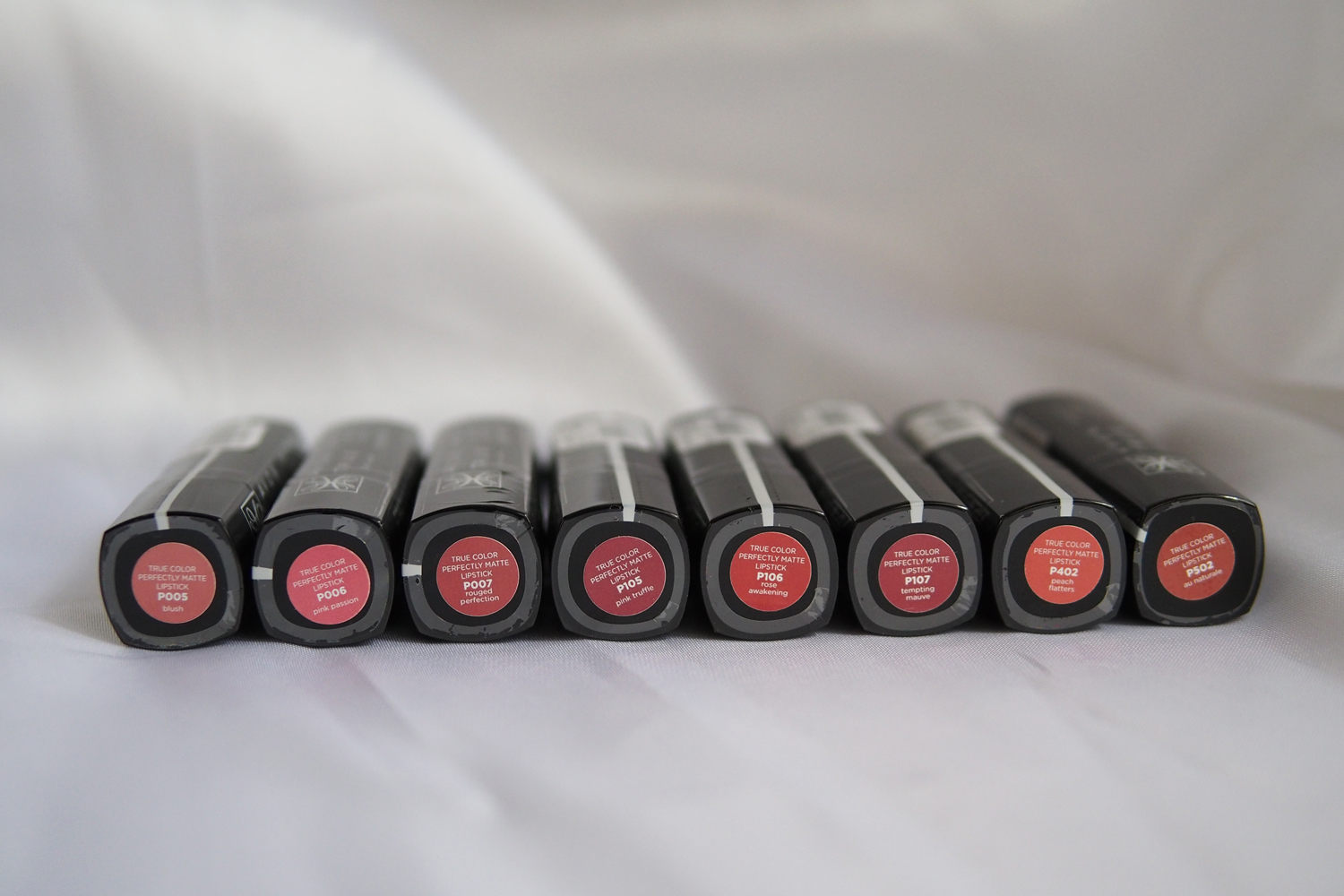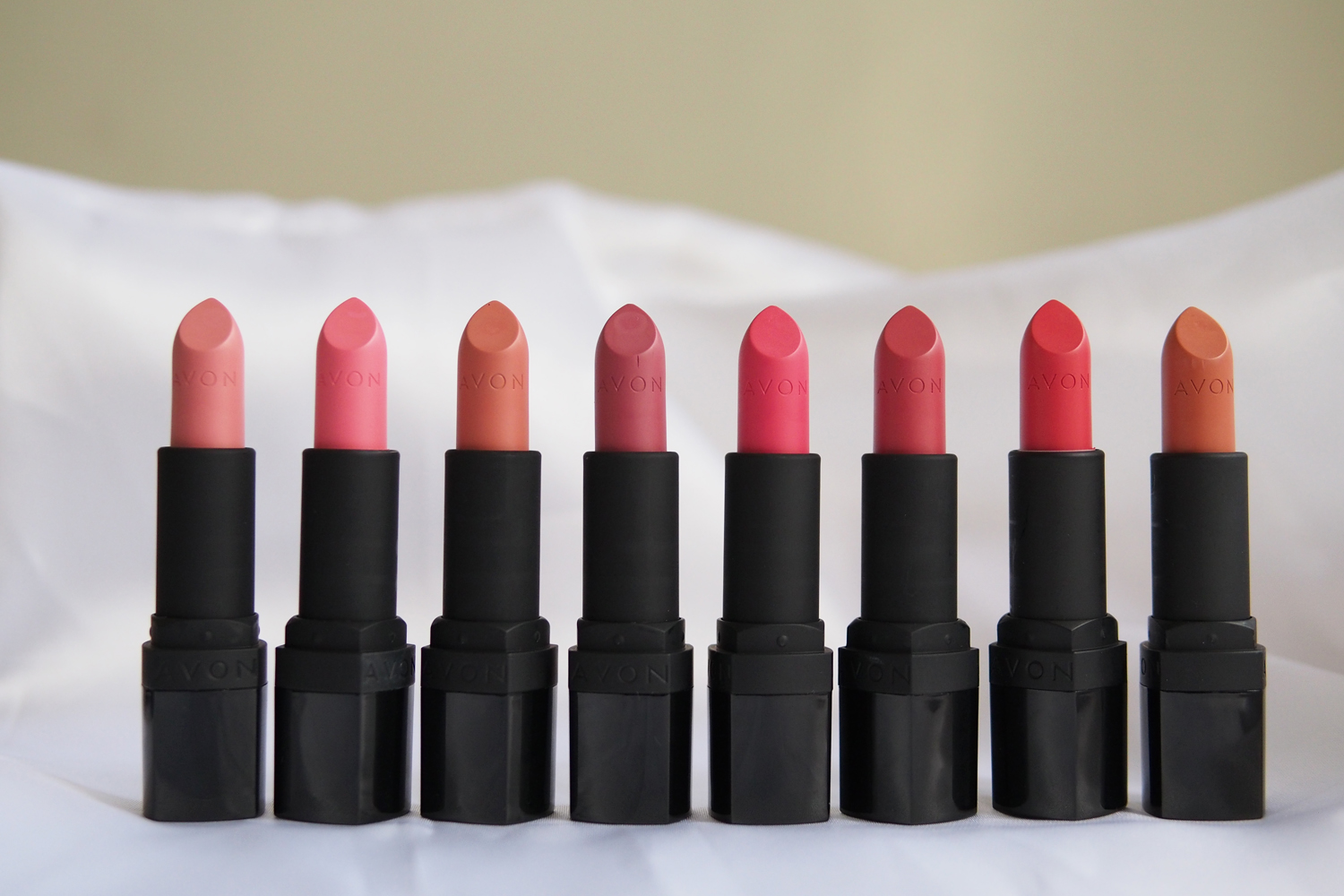 The Avon Perfectly Matte Lipstick formula stays true to the #PerfectlyMatte claim as I had to triple check if my swatch photos were blurred as I practically couldn't see any light reflection. They glide on easily and stays put on the lips for around 3-4 hours, maybe more but I usually have to eat a lot by then. The shade range now totals twenty and you're sure to find the perfect shade for you, especially with these 8 new nude shades.
You can follow Avon Philippines online at their website, Twitter, Instagram, and Facebook. To get your own Avon Perfectly Matte Lipstick, you can check out their online shop at http://www.avonshop.ph. To stay updated with the latest brochure, download the Avon Mobile Brochure app here or check out my Facebook page, Shop Avon Philippines where we upload the newest brochures monthly.
Which Avon Perfectly Matte Lipstick shades excites you the most?