**Updated September 12, 2017 – Check out swatches of all 20 shades of the Avon Perfectly Matte Lipsticks including the 8 new nudes here!
*Updated September 4, 2017 – Here are preview swatches of the new Avon #PerfectlyMatte lipsticks! 8 new nudes!
Oh wow, hi everyone! Long time! Today, I'm finally, FINALLY!! making this post live. I know, I'm sorry, I've been enjoying the Avon Perfectly Matte Lipstick for a couple of months now and I haven't been sharing. But here they are now in all their wonderful, colorful glory with swatches on my arm and on my face. Read on and I hope you get to choose your perfectly matte shade.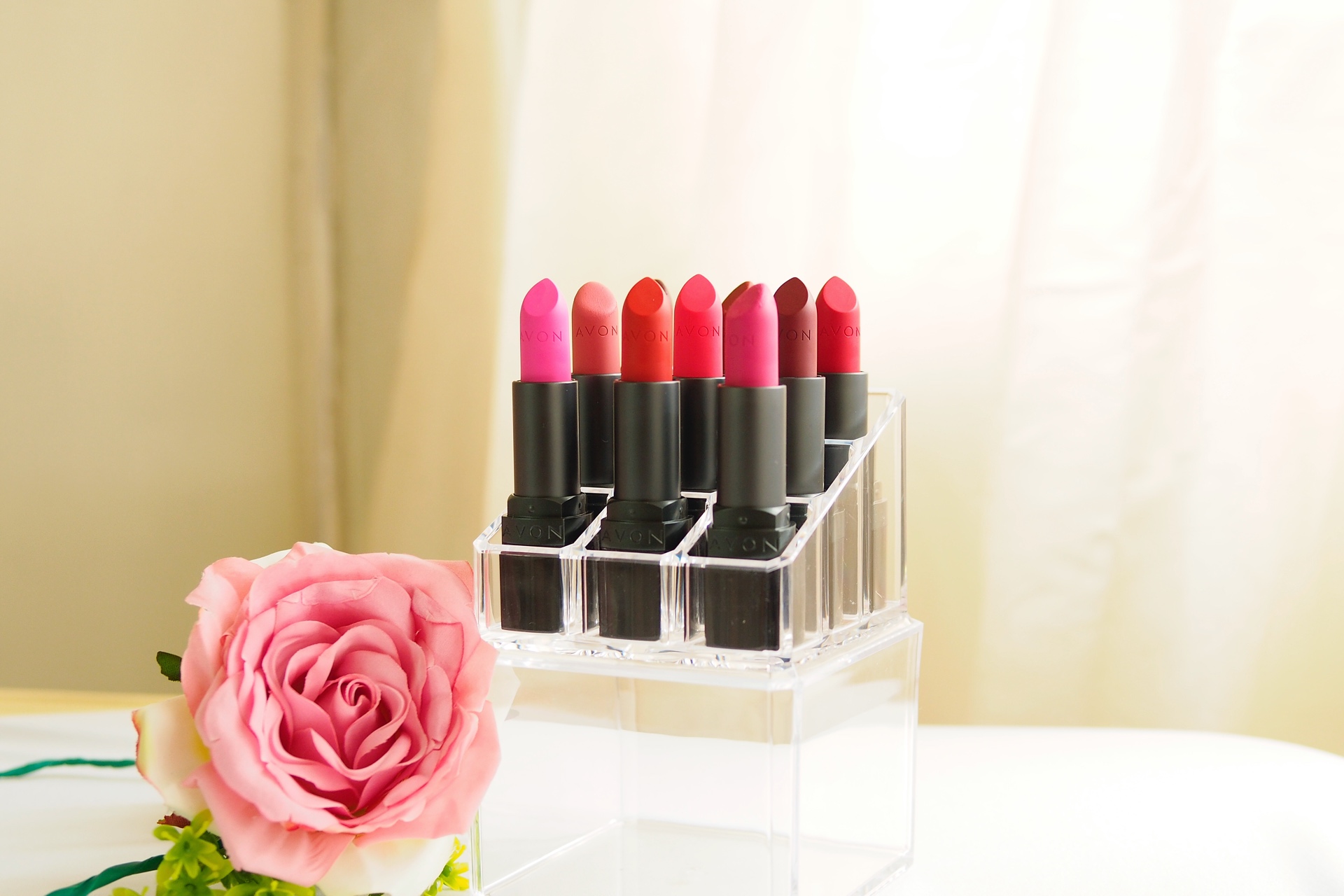 Perfectly Packaged, Prepped, and Pretty
I went gaga the last time Avon released their take on the still trending matte lipsticks. I had a collection post, several features, plus swatchfest videos over on our YouTube channel. I loved the colors then but the shades were pretty limited and tended to dry out my lips after a day or two of continuous wear. This latest release presents a different story. Dare I say that Avon "perfected" their formula and launched 9 shades covering a good enough range starting from a pinky nude all the way to those deep wine hues.
Here they are in pristine condition which honestly didn't last long as I reached for them over and over to test.
Swatches of the Avon Perfectly Matte Lipstick Collection
The Avon Perfectly Matte Lipsticks are definitely pigmented. Just look at those swatches! I am also happy to report that while they do have that slight tug typical of matte lipsticks upon application, the formula doesn't dry out my lips. They aren't moisturizing but they don't leave my lips a shrivelled mess at the end of the day. Swiping on balm to prep the lips will help keep your puckers in perfect shape.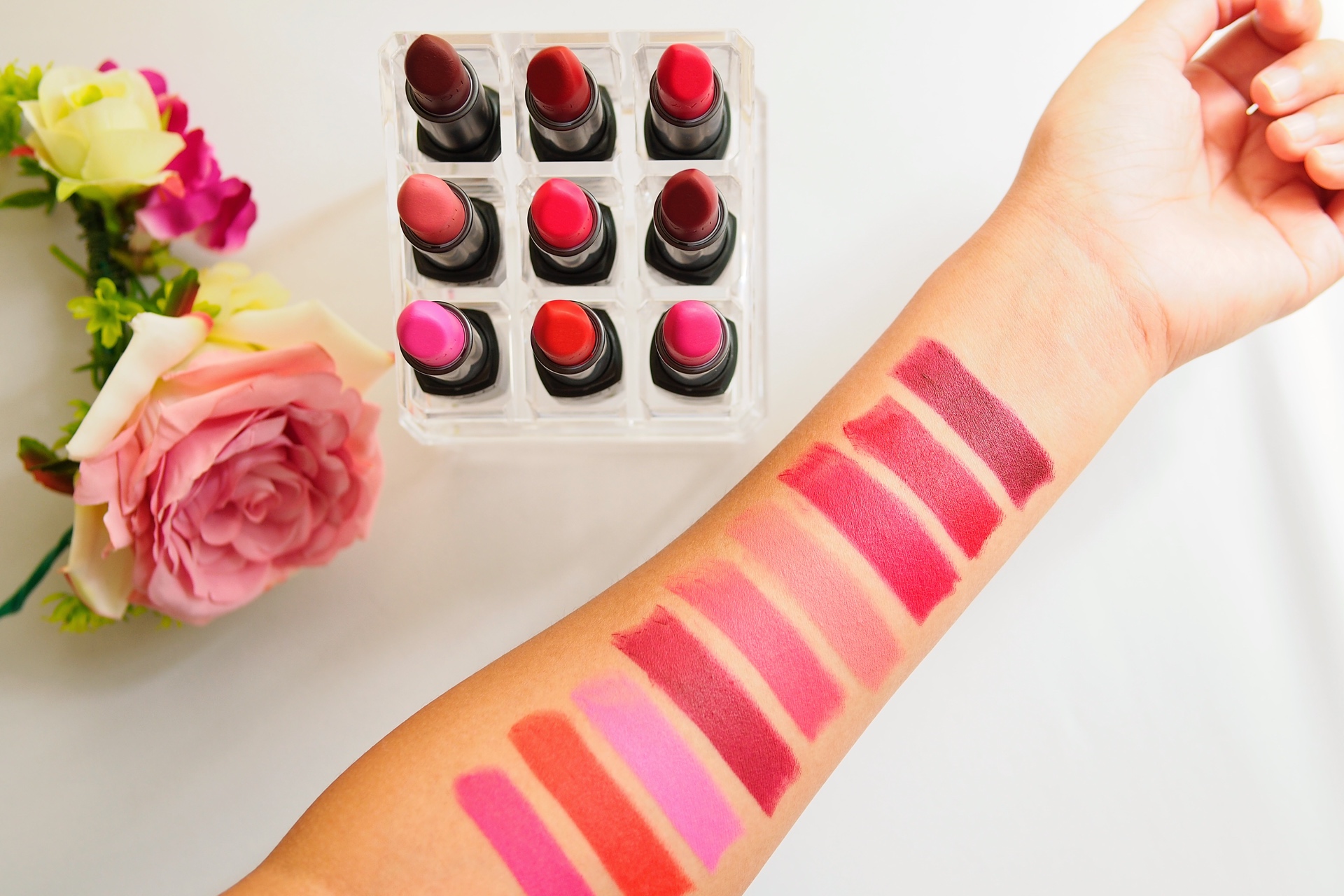 Face Swatches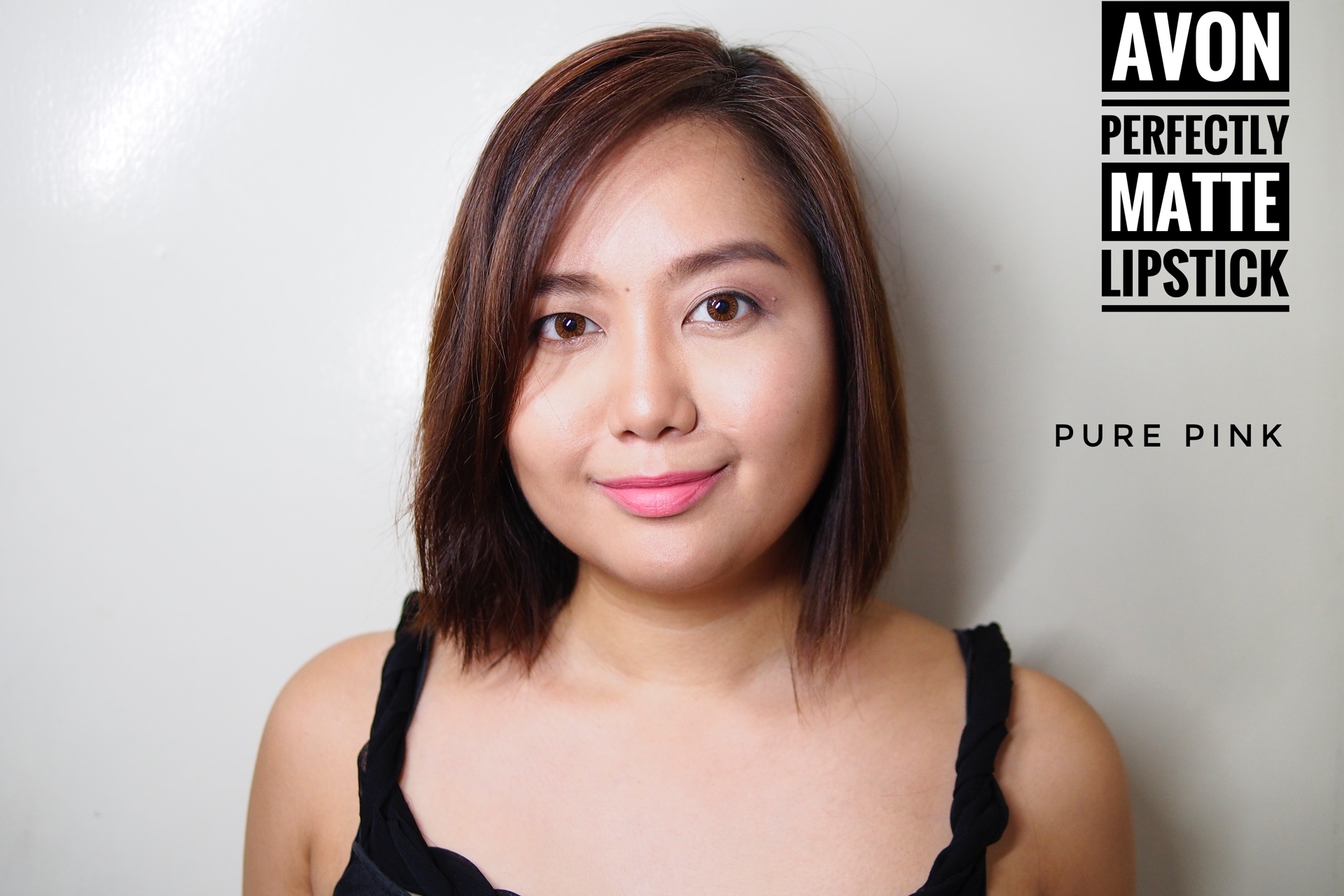 Avon Perfectly Matte Lipstick in Pure Pink – I love this for an everyday look though I don't think the shade is the best nude shade for me. Whenever I use it, I feel the need for a bit of eye makeup to avoid getting washed out. For reference, I'm a Neutral in Avon Foundations and Powders. Somewhere along NC35-40 for MAC.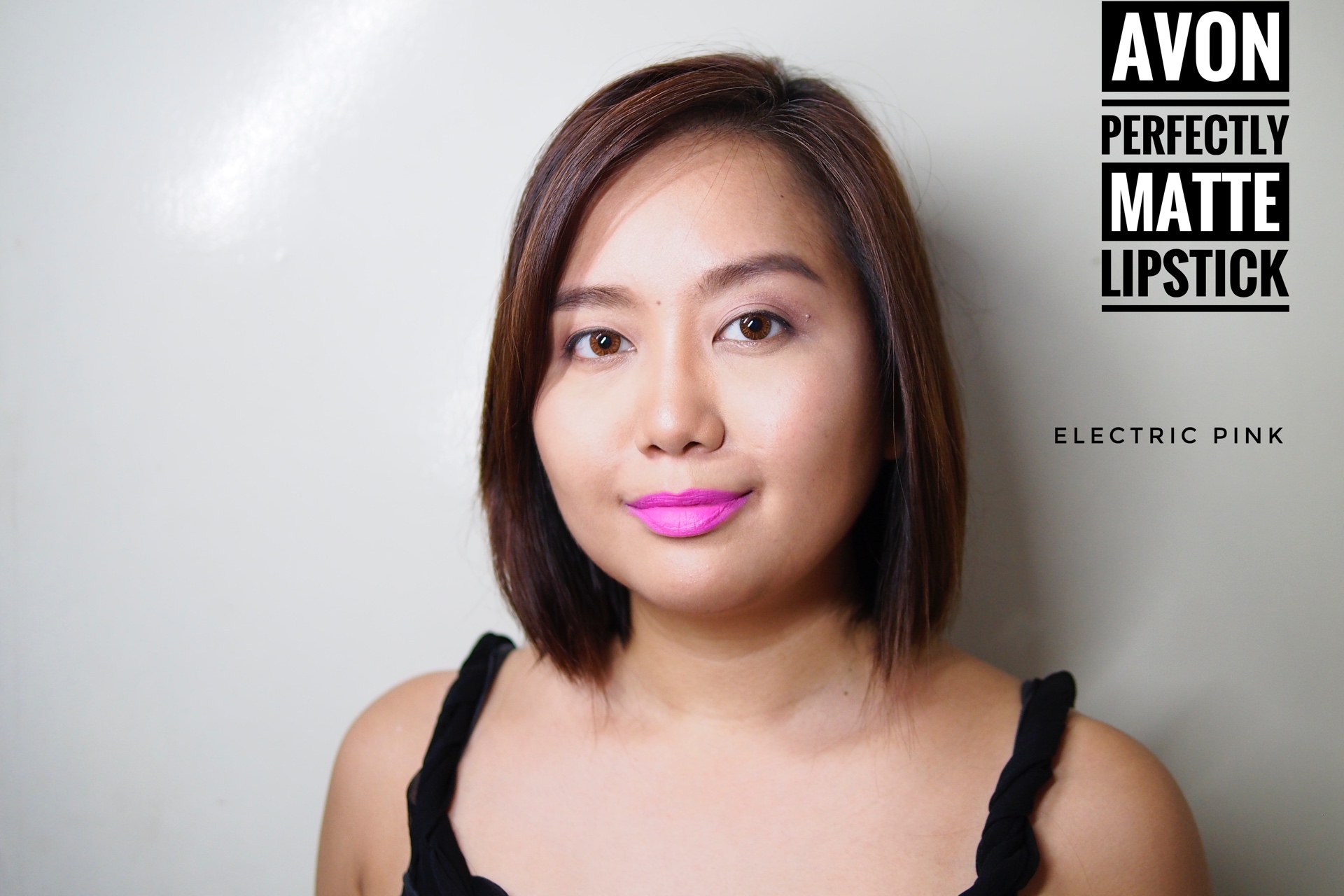 Avon Perfectly Matte Lipstick in Electric Pink – This shade reminds me of MAC Pink Pigeon and MAC Candy Yum Yum because of its NEON-ness. I was once told that MAC does neon pigment the best and I agree but Avon's Electric Pink presents us with an affordable option. I am yet to swatch the three together but I'll post color matches and dupes on my Instagram @katsyf. Do follow me so we can stay connected.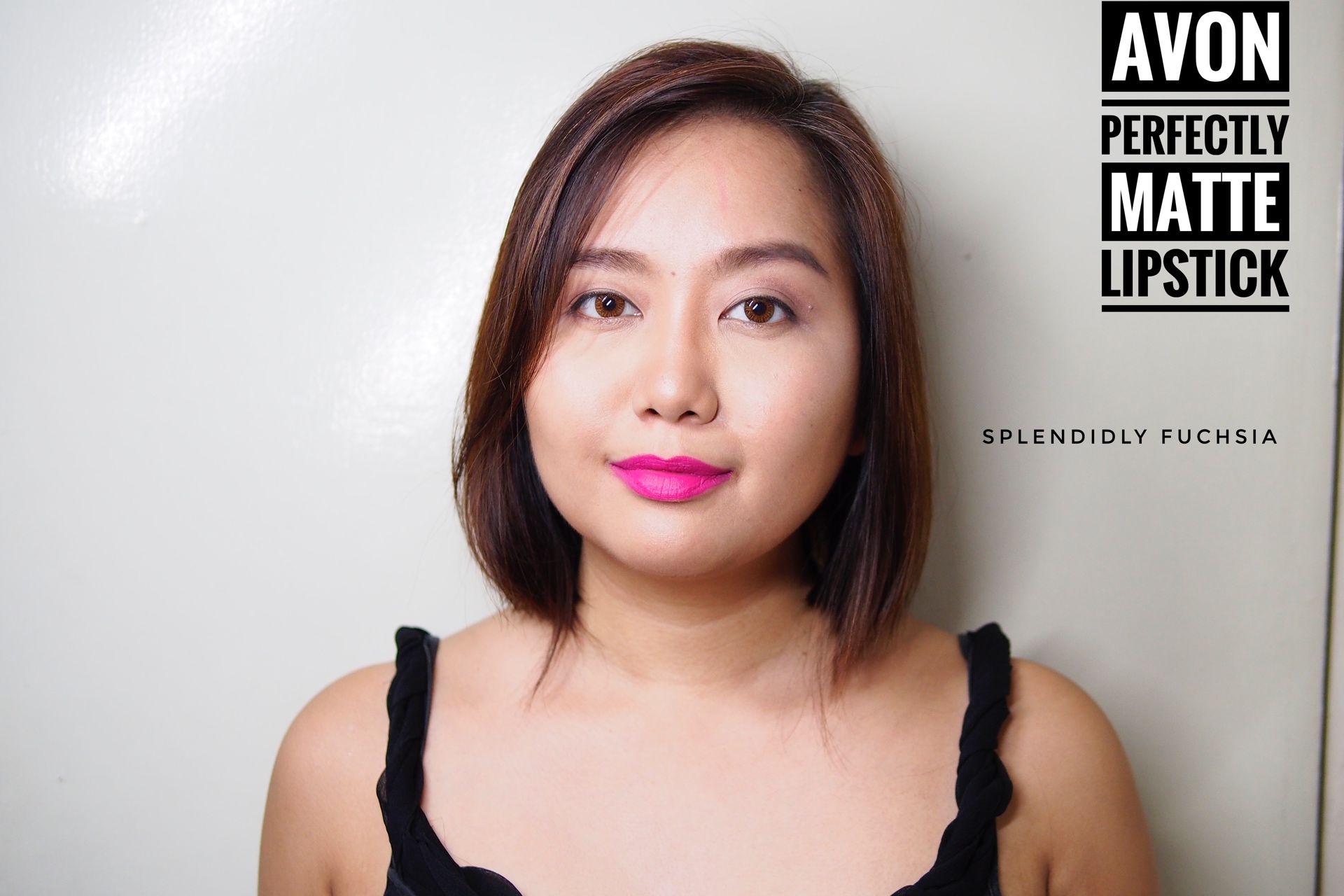 Avon Perfectly Matte Lipstick in Splendidly Fuchsia – This shade family is one of my go-tos. I feel that the deeper pink with just the right amount of violet is my version of a power pink. Lovely punch of color but muted enough to wear to meetings. I work in a creative environment so I feel like I can get away with Splendidly Fuchsia while discussing which marble we should use for that powder room counter. This shade also applies well and does not get patchy.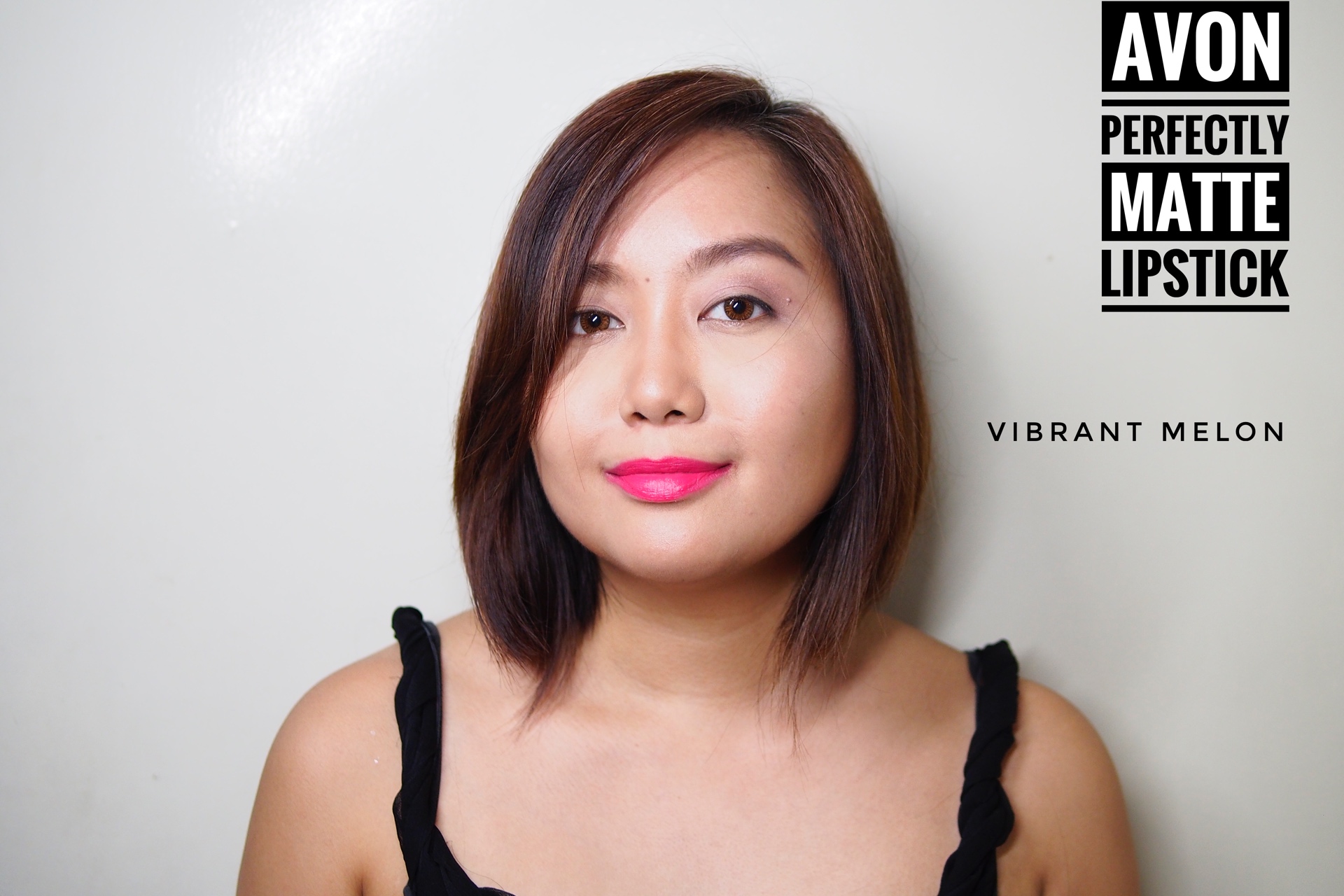 Avon Perfectly Matte Lipstick in Vibrant Melon – This is a sleeper hit for me. It didn't appeal to me in the tube and it didn't appeal to me when applied but once I saw the photos we took, BAM! I love this shade! I feel that it makes my skin look warmer, healthier, glowier. Basically I look more alive which is one of those things I definitely look for in a lipstick. This also applies evenly so double thumbs up.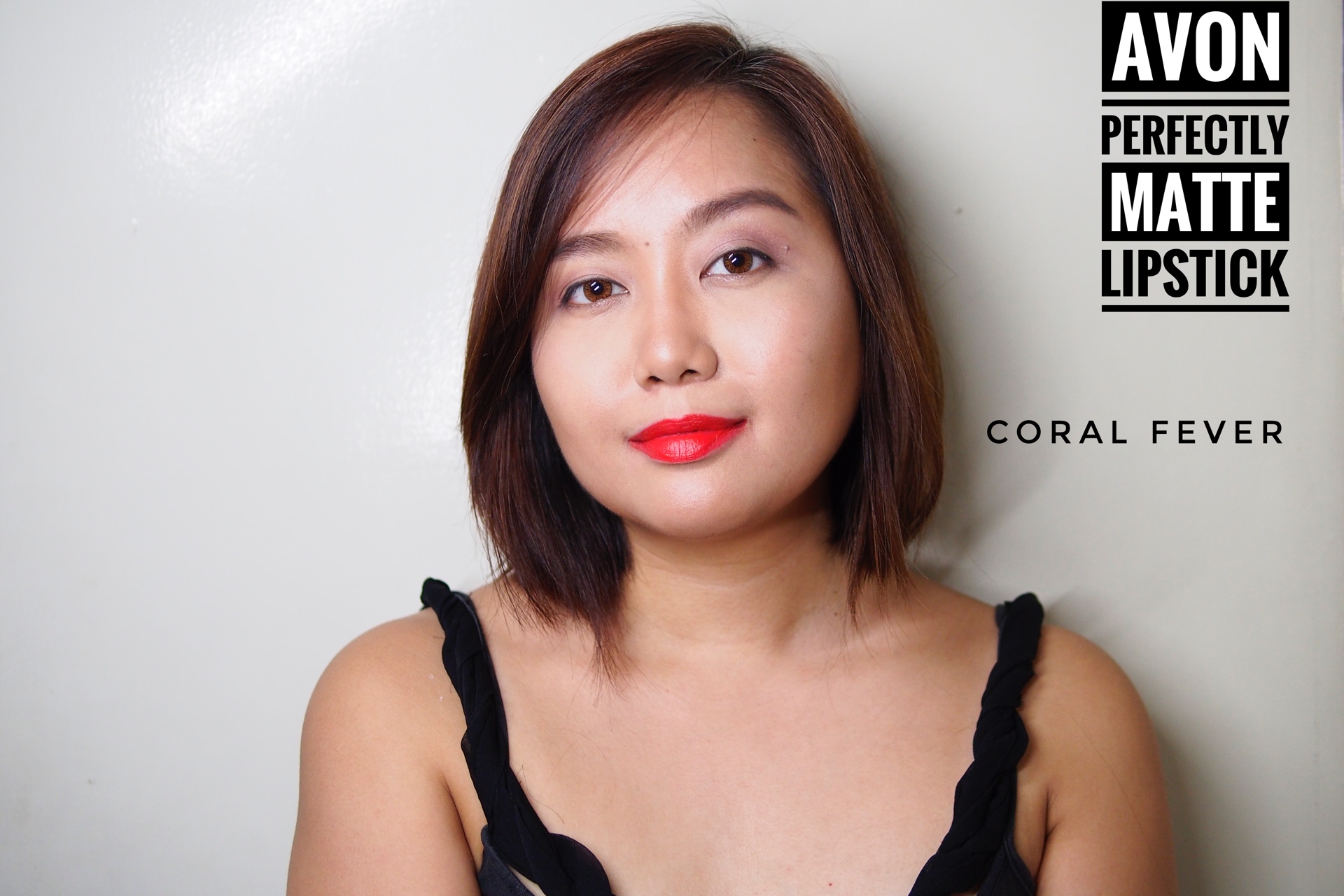 Avon Perfectly Matte Lipstick in Coral Fever – To say that I am not in a red lipstick phase these days is an understatement. I just don't reach for them and they don't call out to me. Yet, YET! I keep finding myself in the company of red lipsticks and they just keep reminding me how GGSS I can get with a great red on. Coral Fever reminds me of MAC Lady Danger, one of those classic MAC favorites of mine. I still have to compare them so see you in @katsyf on Instagram.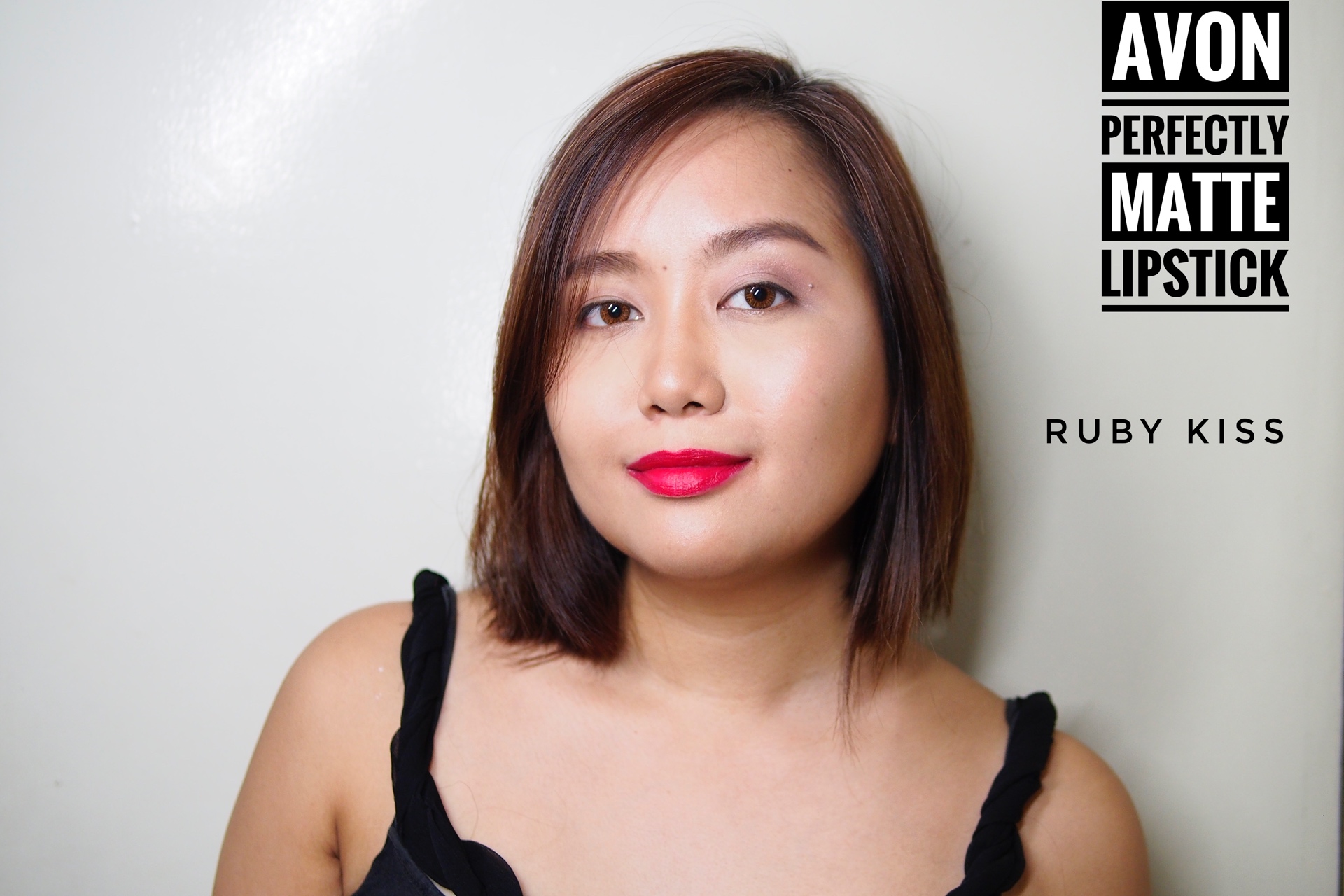 Avon Perfectly Matte Lipstick in Ruby Kiss – Avon really did well with their red shades for this line. Ruby Kiss is clearly another lovely winner. I like this shade because the pink tones add to the depth of the red. It's a red yet not quite a power red if you know what I mean.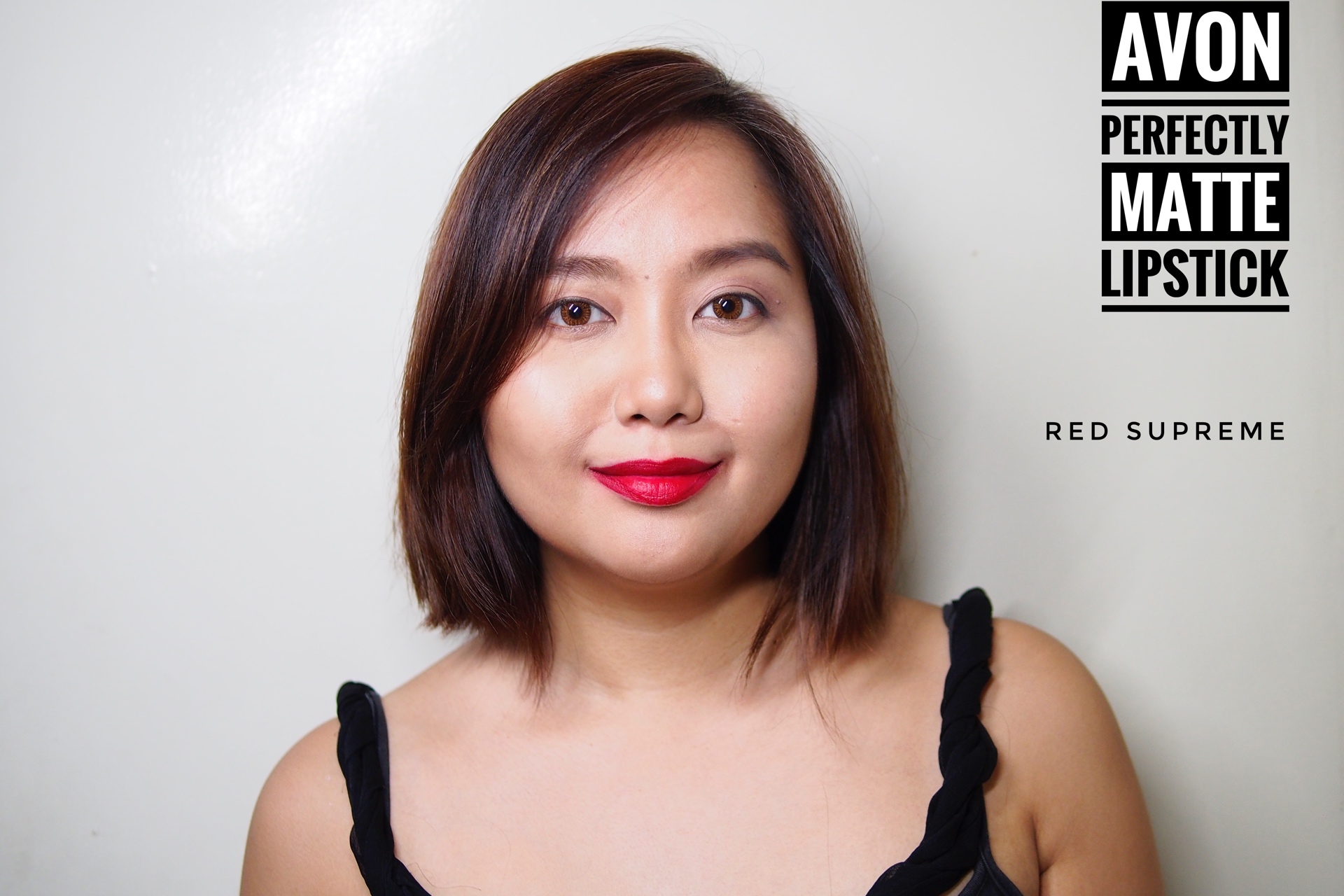 Avon Perfectly Matte Lipstick in Red Supreme – Now this I think is Avon's flagship shade for the Perfectly Matte Lipsticks. Obvious really. I can imagine this shade looking great on a lot of skin tones. It also applies evenly and does not get patchy even if I have swatched quite a few before it.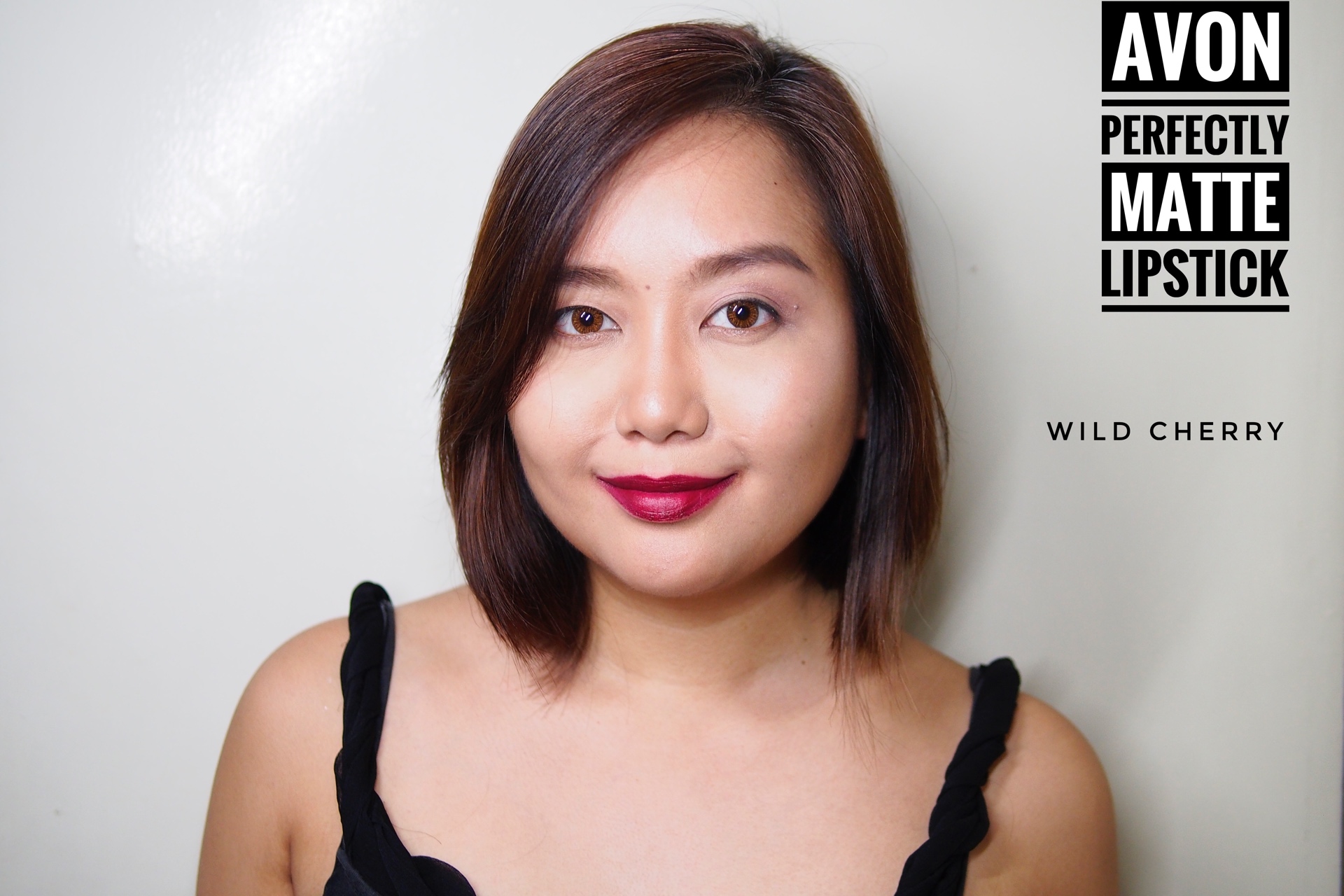 Avon Perfectly Matte Lipstick in Wild Cherry – On to the wines! I love this color which is more of a plum but not as much as the next one which is deeper. I don't know, I am just drawn to the darker wine shades. This is just ok for me but I understand how most will probably choose this one as it is indeed a lovely color that will look great as we transition into "fall" aka the rainy weather here in the Philippines.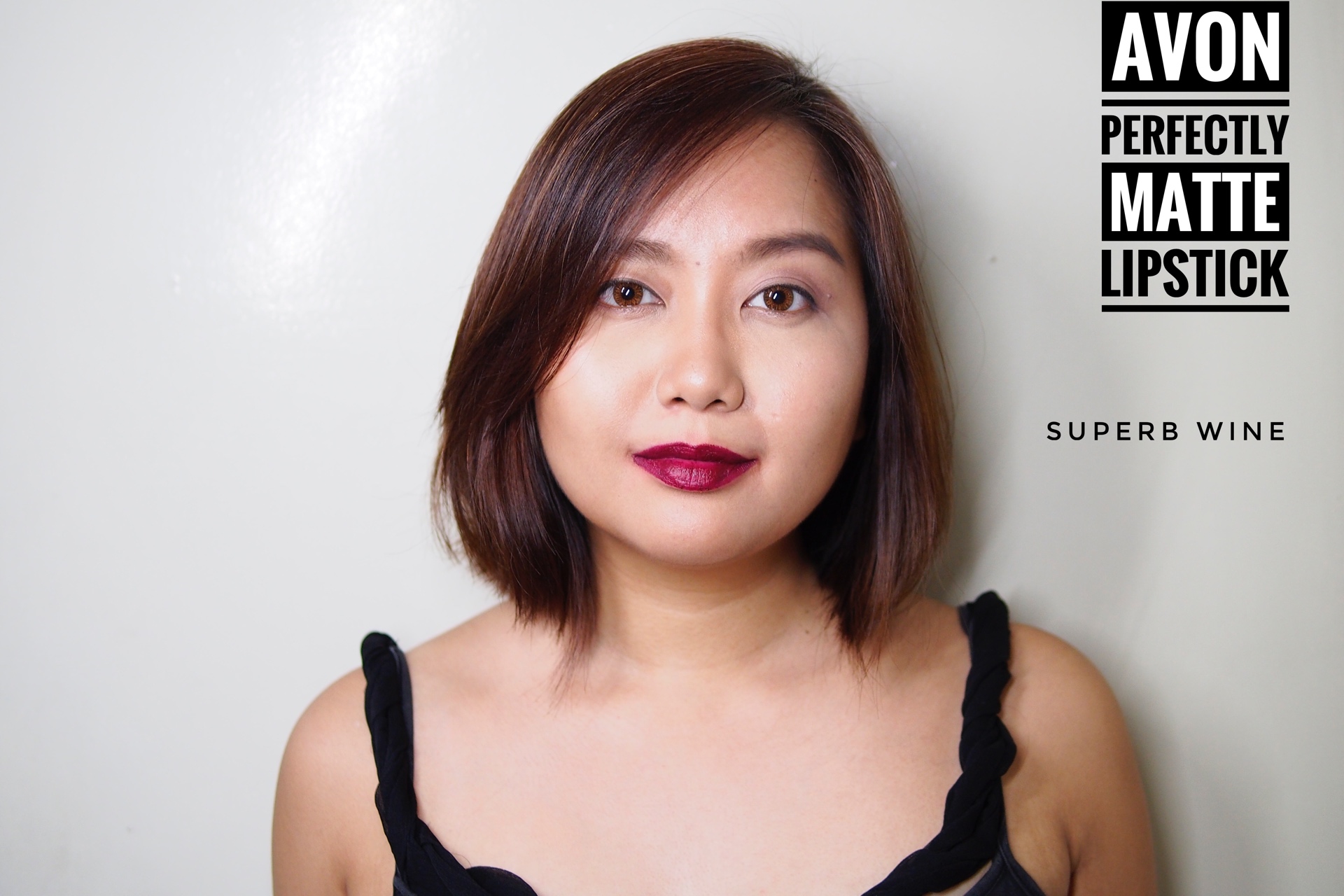 Avon Perfectly Matte Lipstick in Superb Wine – Color wise, this is great for me but it did apply a bit unevenly. Maybe it's because I swatched this last? My lips were already drying out from removing the previous shades.
Overall, I love the Avon Perfectly Matte Lipsticks. I do have a lot of the more affordable matte lipsticks that are intensely trending right now and I can say that the Avon Perfectly Matte Lipsticks is definitely on my favorites list.
They also came out with 3 more shades last month which ups the shade count to 12. Hopefully they will also release some browns and additional nudes to round up the collection.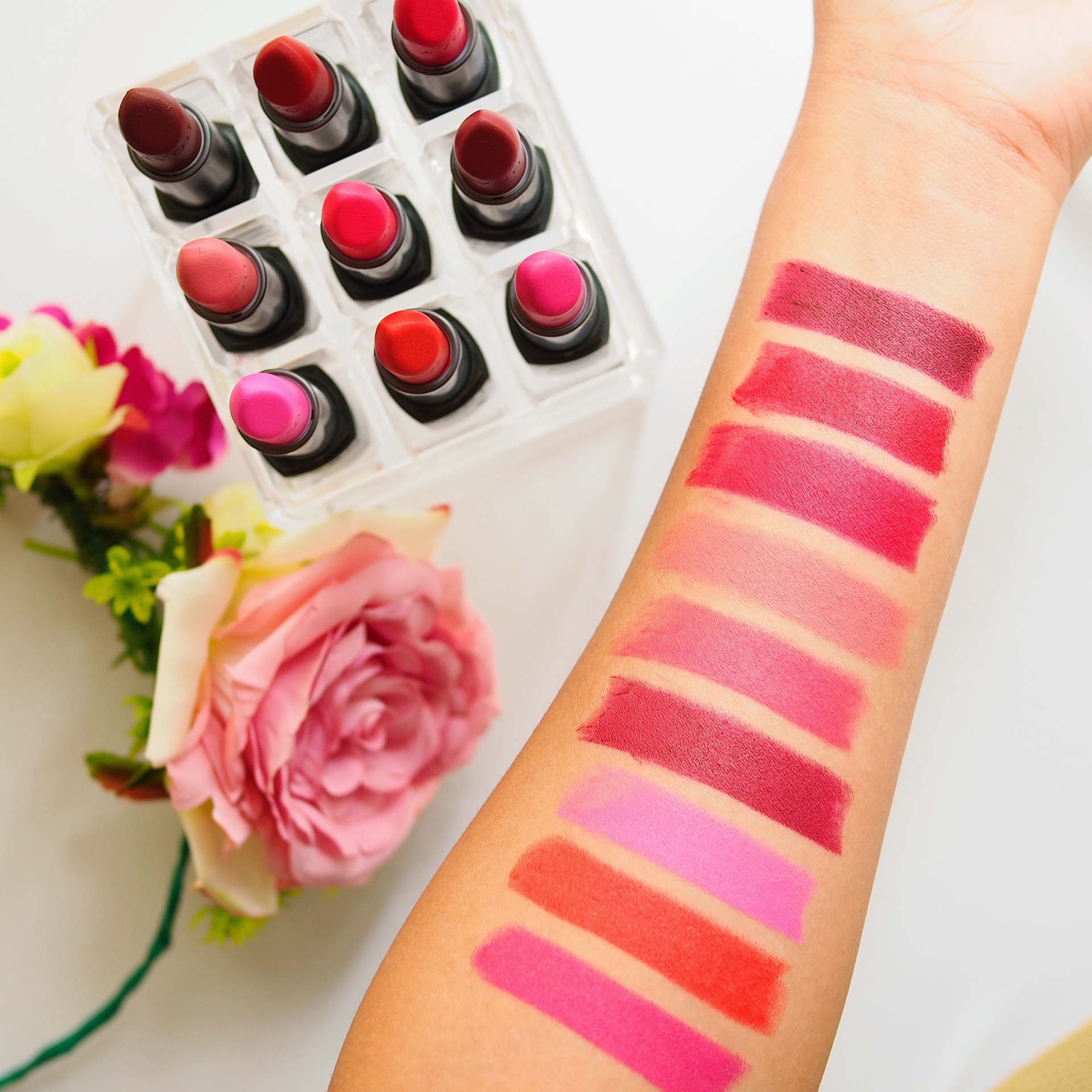 You can get the Avon Perfectly Matte Lipsticks from your Avon lady or online at http://www.avonshop.ph. Follow Avon online at their Instagram, Twitter, and Facebook because they have one of the most updated and active social media pages around. Also because they are launching another lipstick collection this September…… featuring the gorgeous Marian Rivera-Dantes! Angel Locsin plus Marian Rivera for Avon Makeup? You can't get any better than that! Makes me proud to have twice been part of the Avon family – first as a member of the Avon Makeup Council and second for the Avon Recruitment Campaign TVC.
Anyway, hope you found your perfect Avon Perfectly Matte Lipstick shade in this post! Let me know if you have any questions or if you have any Avon product you want me to review or feature. I am an Avon lady until now (Shaw branch!) and we do get access to the products early on. Visit my FB page, Shop Avon Philippines to view the latest brochure but you can also download the Avon Mobile Brochure on your device and get to order from there as well.
Till my next post!