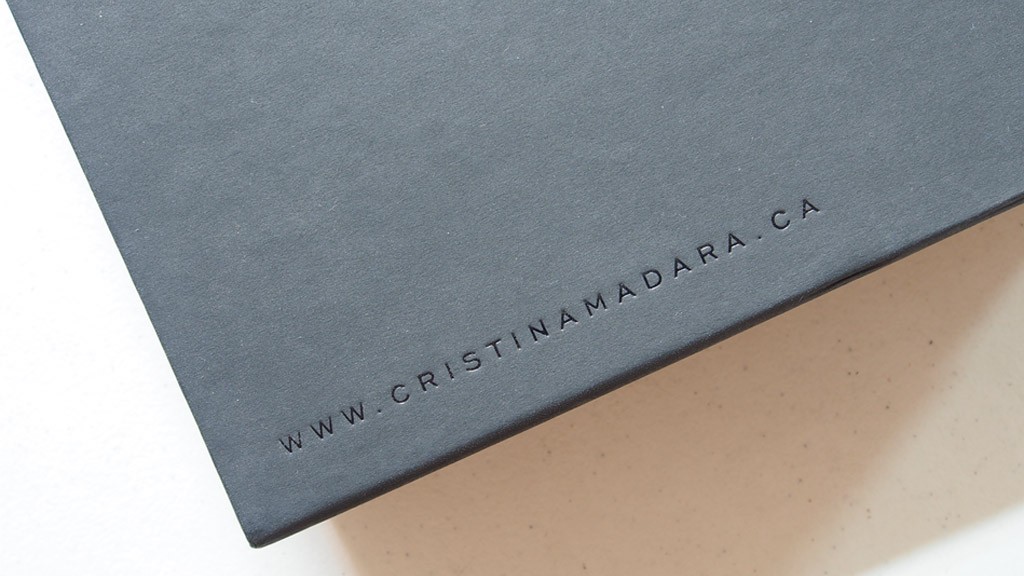 Now this particular Unboxed post has been a long time coming! I got this ultra luxury beauty box way back in December which was one of those perfect Holiday Gifts that I won via Instagram with much thanks to Cristina Madara, Philippines' YouTube Luxury Beauty Vlogger, and Vanessa Mayuga-Santos, Purveyor of Beauty at Seek The Uniq.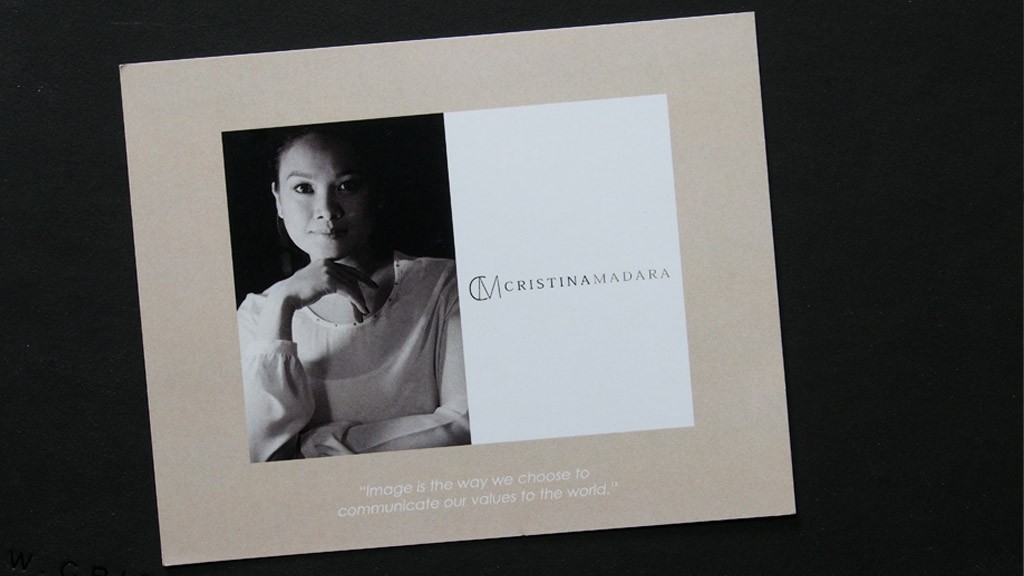 When I first saw the contents of the box, I was like OMG WOW! This box has everything I wanted! That Dior Addict Fluid Stick I've been dying to try! That Benefit They're Real Push-Up Gel Liner I've been reading so many great reviews about! I can go on with the exclamation points but let me break down my reaction (and mini-review) per item in the box.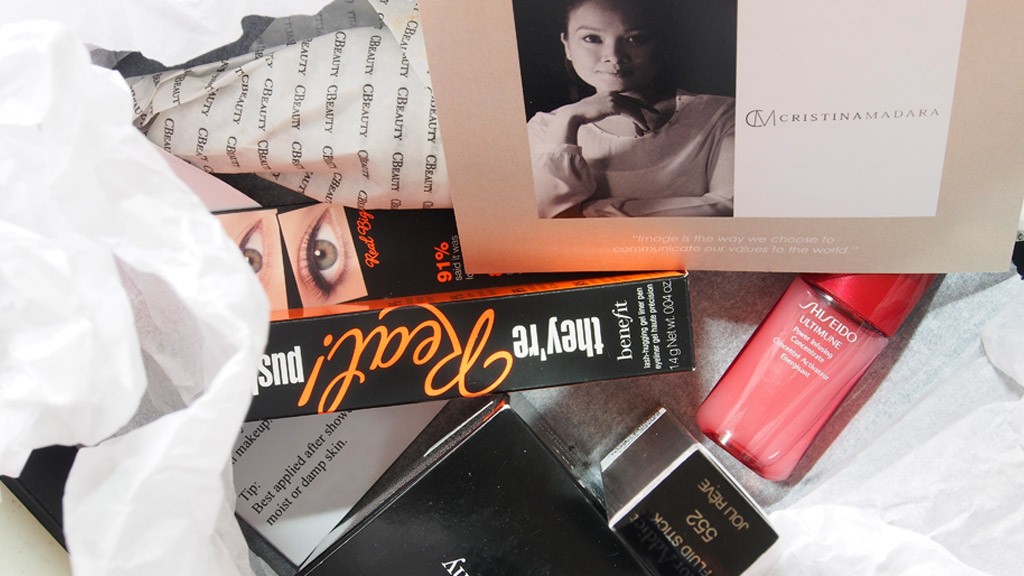 Philosophy Hope in a Jar Night
(all description from the Curated | Beauty info sheet in italics)
Editor's note: This is an intensive retexturizing moisturizer that maximizes the renewal process of the skin while you sleep. Contains glycolic acid which helps retexturize and smooth the skin.
Tip: Apply after cleansing and treatment at night. A dime size is good for the entire face. Warm on fingertips for a few seconds and massage gently into skin.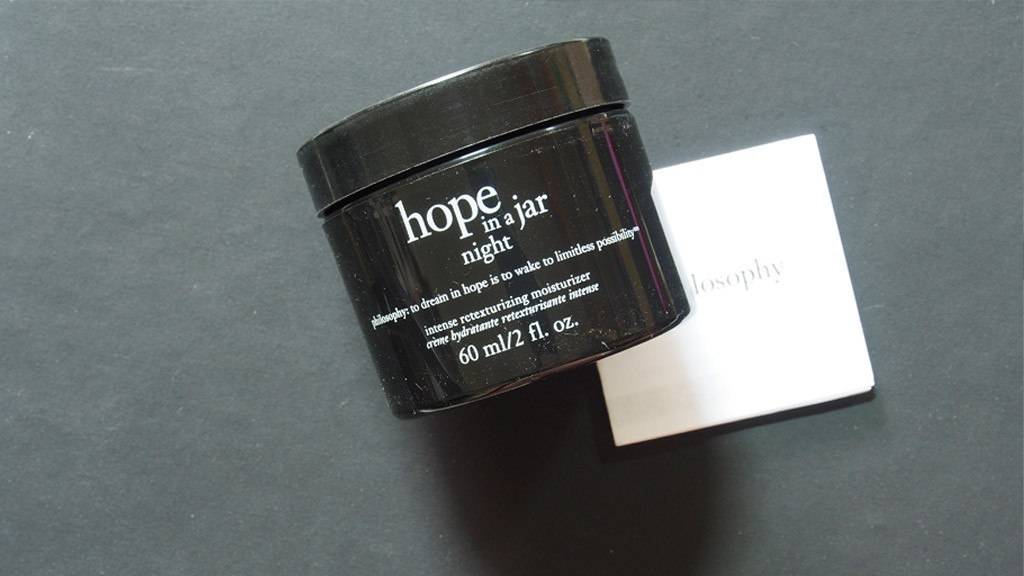 Out of all the items in the box, this is the only one I haven't tried yet as I've been waiting for the right moment for it to segue into my skincare routine. I was hoping to get one of the Philosophy trial sets from Luxola that I kept seeing way back but unfortunately, Luxola doesn't ship Philosophy to the Philippines anymore. I guess I'll have to pay Beauty Bar a visit for this so I can finally start using this one. Cristina raves about this particular moisturizer so here's hoping it works well on me too.
Dior Addict Fluid Stick
Editor's Note: This lip product is a first of it's kind. It is a hybrid, which combines the pigmentation of a lipstick and the high-shine of a lip gloss.
Tip: Apply to well moisturized or primed lips for maximum results! If lips are dry or flaky exfoliate prior to application.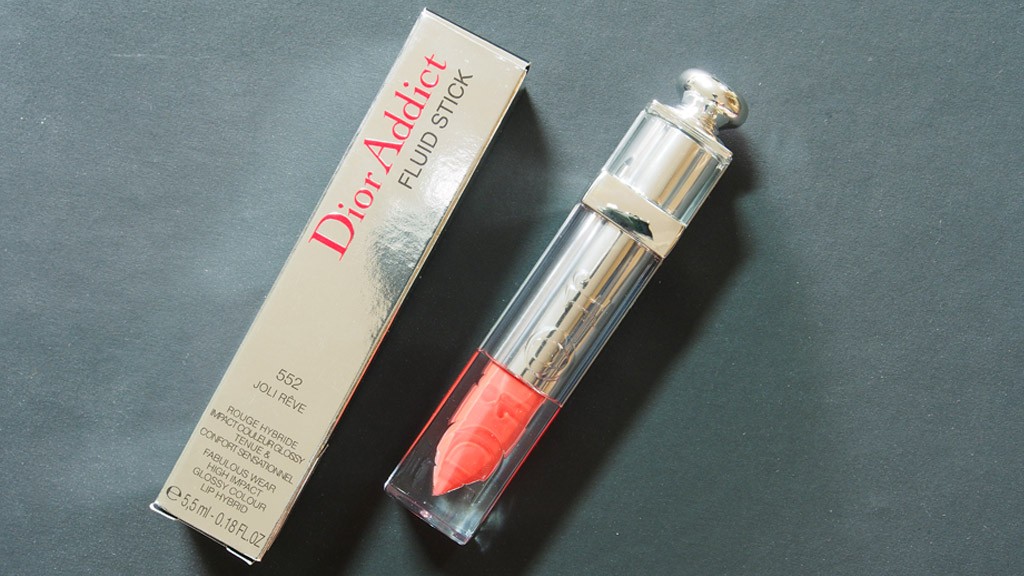 Both Shari and Bea have raved about this so I've been wanting to try it out for a while but have always chickened out right before buying. I could never narrow down my choices to just one but ultimately decided on getting Mirage. Thankfully though, I got to try the formula out first from the box because I don't think the Fluid Stick formula works on me. For some reason, on all the times I used this one (around 3-5x now), my lips always end up really dry after. I don't know if there's an ingredient there that irritates my lips but they just end up dry quite consistently. Which is sad because the pigmentation of the Dior Addict Fluid Stick is insane! I love it! Great color and coverage at first swipe! Plus the feel of it is quite nice. Except for the fact that it dries out my lips. But I still haven't given up so we'll see. I refuse to believe that this is the culprit!
Shiseido Ultimune Power Infusing Concentrate
Editor's Note: This super power serum from Shiseido not only repairs your current skin concerns but strengthens its immunity. It targets to strengthen the Langerhans cell, which plays a vital role in the skin's immunity.
Tip: Apply Day and Night on cleansed skin. Best results when skin is damp or still slightly moist. Half a pump is good for the entire face. Pat and massage in small circular motions.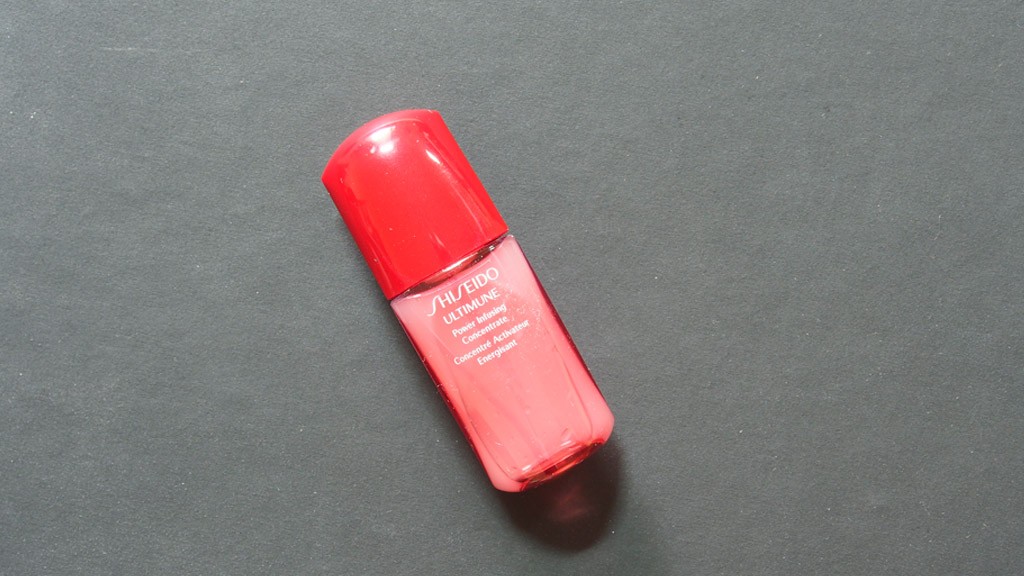 Now the Shiseido Ultimune was my first official foray into the world of serums. I honestly didn't even know why I would even need a serum (or how to use it even) when I already religiously used moisturizer day and night. But now I know better and I've become a serum loving convert! I first encountered this one from a BDJ Box which I also blogged about here and thankfully I won a full-sized bottle of the serum which I still have half a bottle of with regular use. Admittedly though, I have modified my routine a bit and just use the serum at night instead of day and night as I find it a bit pricey. I wanted to see if I can get good results from just using it at night. Honestly, I think that the serum would work better if used day and night but even with just nighttime use, my skin really does feel better overall. I would most likely purchase a full-sized bottle one after I finish my current one plus this sample sized bottle from the box because it's just that good.
Benefit They're Real Push-Up Liner
Editor's Note: This innovative product from Benefit allows for the ease and quick application of a gel liner formula with no need of a brush. It boasts of an AccuFlex tip, which is soft and angled and allows for maximum application, which hugs the lashes.
Tip: Minimal product release needed for maximum results. Be sure not to over release produce for best results!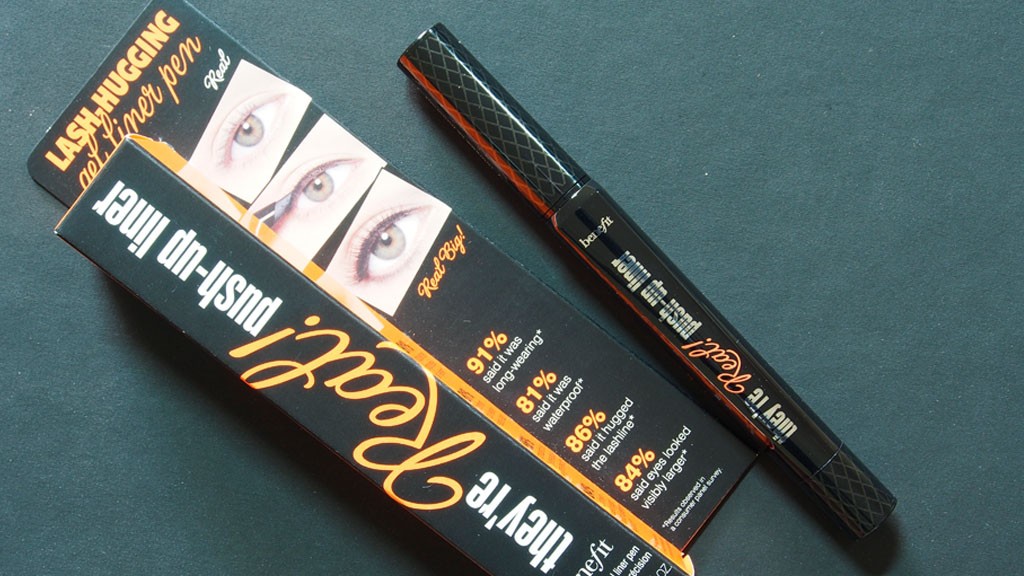 I was able to try this just once so far as I want to finish up my K-Palette Liner first coz it's been almost a year since I got that one. (I find that I mark purchases best when done abroad as I keep track of trips better than random splurges in the mall or worse, those online intense i-just-wanna-buy-something moments.) What can I say about my first try? I understand the raves! The Benefit Liner goes on smoothly and I have a feeling that with practice, I'll be able to wield this one like a mighty eye-mazing line making weapon.
CBeauty Oil
Editor's Note: A natural virgin coconut oil universal moisturizer that is good for use in the face, hair & body. It gives the skin and hair follicles maximum moisturization sans the chemicals or usual binders. Fast drying and quickly absorbing it is ideal for wear on a daily basis under clothing and even makeup.
Tip: Best applied after shower on slightly moist or damp skin.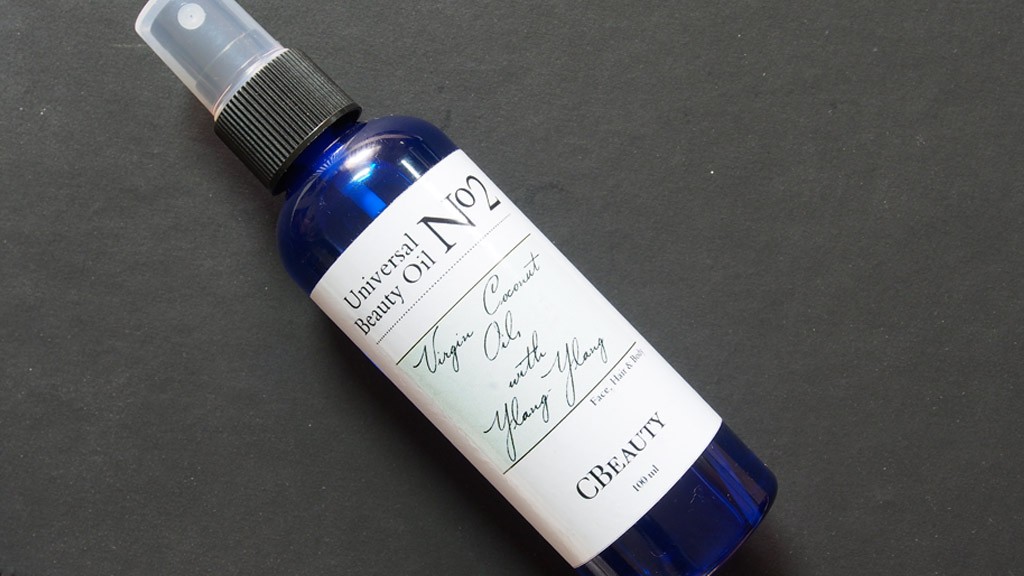 THIS. OIL. IS. AMAZING. I use this mainly all over my body after showering and I just love the smell of it and how it feels and how it's packaged. I feel like my skin is glowing with healthy moisture after (ala Victoria's Secret Swim models haha) and it doesn't even feel heavy or sticky even now that it's summer and the heat gets unbearable. I have been staring at all four variants via Seek the Uniq and this is the No.2 which is VCO with Ylang Ylang. There are actually four variants of this according to the site – BEAUTY OIL No.1: VCO with Chamomile Blend – Moisturize & Smooth, BEAUTY OIL No. 2: VCO with Ylang-Ylang – Moisturize & Renew, BEAUTY OIL No. 3: VCO with Citronella – Moisturize & Protect, and BEAUTY OIL No. 4: VCO with Lavander – Moisture & Soothe. I want to try them all. This is probably the best way to do that so I might purchase this one really soon but I'm still doing my best to postpone as the Beauty Oil lasts a long time. A small amount covers a lot.
Whew. I hope you felt my love for the products I featured here. I'm really thankful for these online giveaways which gives us girls on a budget a way to try out the more expensive stuff which can be such a pain in the wallet. At least through these experiences (and my fellow beauty bloggers who never tire of sharing what works and what doesn't), we have a chance to be informed enough before making that final shopping decision. Do let me know if you've tried out the products featured in this box and your thoughts about them. Until the next post! 🙂