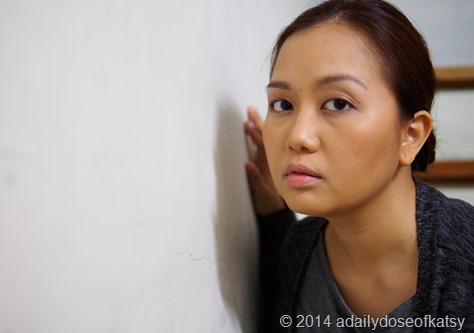 Now I know it has been WEEKS since Divergent was shown but I absolutely loved the book (except maybe the last part?) and the movie to the point that I was inspired to do FOTDs and OOTDs inspired by the different factions. I got as far as Abnegation and Erudite (which I will post later) and even had Dauntless all planned out except I had to pack for Japan then so the rest of the factions will have to wait for the next movie in the series.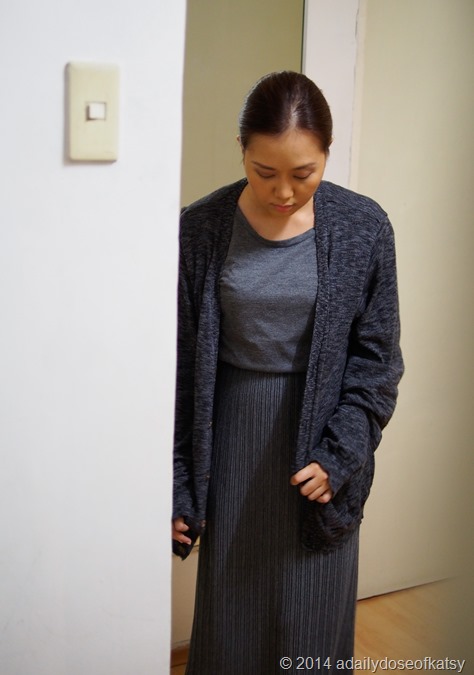 In the meantime, here's my Abnegation-inspired look, all grey and shapeless chic, hopefully.
ABNEGATION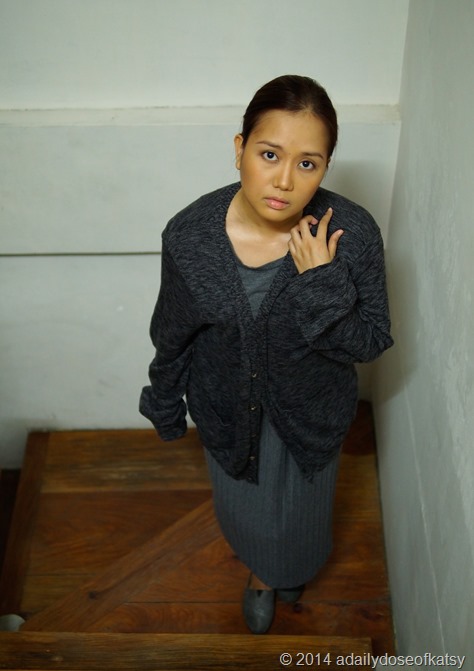 I needed everything grey but wanted shades of instead of one whole blob. I pulled out a long dress I got from our Korea trip way back, a cardigan from Forever 21 Men and my worn out favorite Toms in pewter grey.
As for the products I used on my face, turns out a look as deceivingly "simple" as this needs a lot.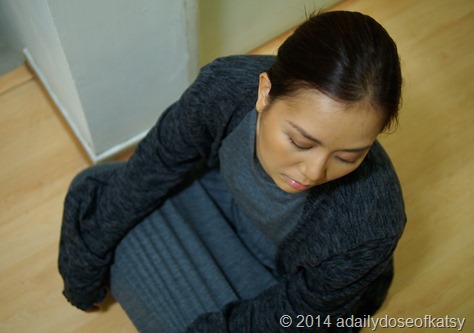 ABNEGATION-INSPIRED FOTD | BASE: Laura Mercier Foundation Primer Protect with SPF 30 UVB/UVA/PA+++, Loose Setting Powder, MAC Studio Fix Powder Foundation in C40, Studio Finish Concealer SPF 35 in NW25/ BROWS: MAC Eye Shadow Single in Charcoal Brown (Matte)/ EYES: Urban Decay Naked 2 Palette in Tease, Victoria's Secret Supermodel On The Go Makeup Kit Eyeliner in the Off-duty Supermodel Palette/ CHEEKS: mark Bronze Pro Bronzing Powder, Elizabeth Arden Bronzer Powder in Warm 02/ LIPS: Laura Mercier Creme Smooth Lip Colour in Peche, Chanel Rouge Coco Shine in 467 Pygmalion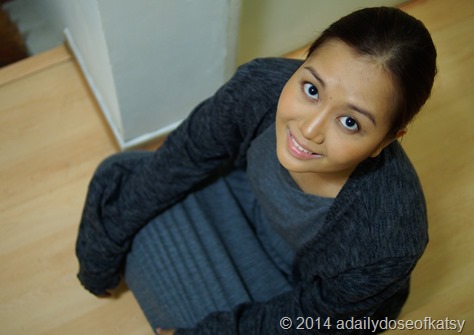 I tried to make everything as matte as possible and refrained from adding any color to keep with the natural look. I dabbed Pygmalion a bit though on my lips to add the tiniest hint so I don't look entirely washed out.
I hope this look projects Abnegation enough even though I used makeup. I don't think anyone from that faction would ever wear makeup; they're not even allowed to use a mirror for more than a few minutes.

I'll post Erudite soonest. Till then!