Hi everyone! Welcome to "How To" – a new series where I will share ideas on how to do this and that, some DIY while others are interesting tutorials I found online and wanted to put my two cents in. For this post, let me tell you about how I do a DIY mani.
Now I went through a phase where I frequented nail salons and was going on a bi-monthly basis. I even tried as many as I can of the salons and home services accessible to me so that I would know which ones to keep going back to. I was able to narrow it down to just a couple of salons but in a bout of self-assessment courtesy of the personal finance and investments books I read from time to time, I realized that I did not want to sustain such a lifestyle.
Enter this cute nail care set from Avon: (which is missing the nail file and heart-shaped case in this photo..)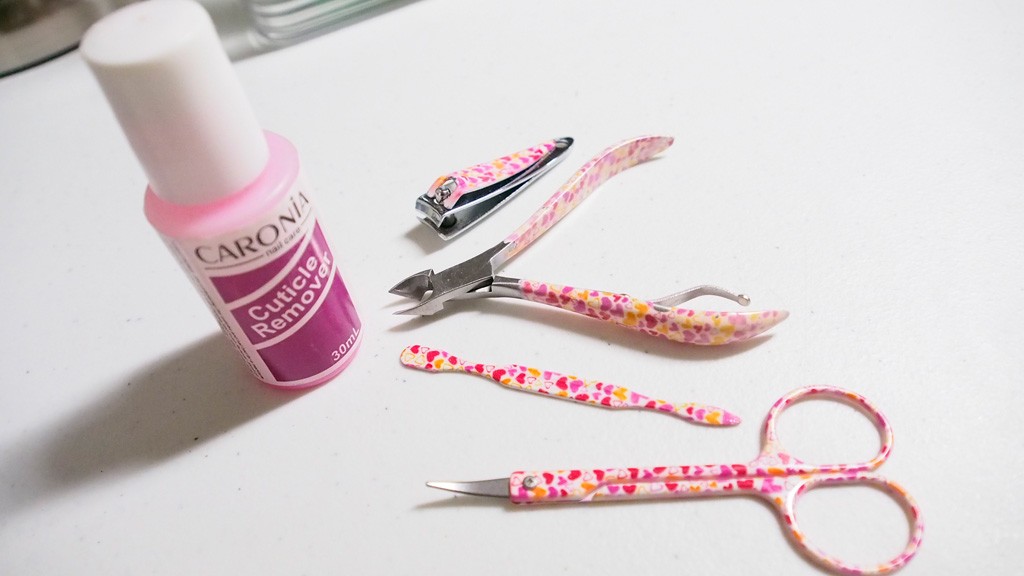 I saw the set in one of the brochures and found it really cute. Since I figured that I should go back to doing my own nails for maintenance and going to salons only for indulgence and reward, I got the set and started building my own nail care kit and routine.
I wash my hands or spray them with alcohol frequently which results in a bit of dryness so I always, always make sure to follow up with lotion or a hand cream. I carry around hand cream with me all the time as I can't stand the feeling of my dry hands if left without. I slather on petroleum jelly at night before sleeping.
Before my DIY mani session, I use Cure Natural Aqua Gel or The Cream Factory Scrub-in-a-Tub on my hands depending on what's easily within reach at the time. I then bring out my trusty set, brush on cuticle remover, and push and brush out the surface dirt. I alternate my nails' shape between a squoval variation (as I can't really seem to master this) and a just-cut-them-really-short look when I'm not in the mood for color. I don't remove my cuticles as I have been told that regularly removing them will make them thicker and unsightly. I haven't really verified this but I just refrain from cutting them. So far I think they're okay. I clip out any "strays" and apply OPI Cuticle Oil for instant relief.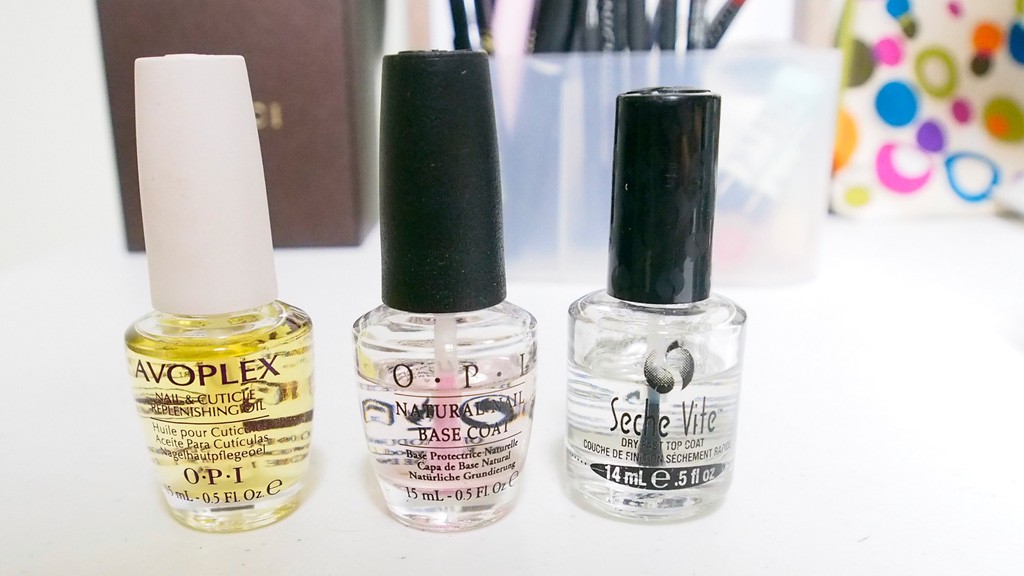 If I'm going to apply nail polish, the OPI Base Coat and Seche Vite Dry Fast Top Coat are my mainstays. Since I rarely find myself browsing the nails section at the mall (as the cosmetics section and the bookstore distracts me to no end), I put together my little nail polish collection from online shops. One of those shops, Zalora carries top nail polish brands and my current favorite brands would have to be Zoya ("Big5Free" according to their website) and Orly (in Country Club Khaki as recommended by the lovely Angela Alarcon). OPI also carries great shades while Deborah Lippmann and Essie intrigues me but so far I haven't been able to try them out.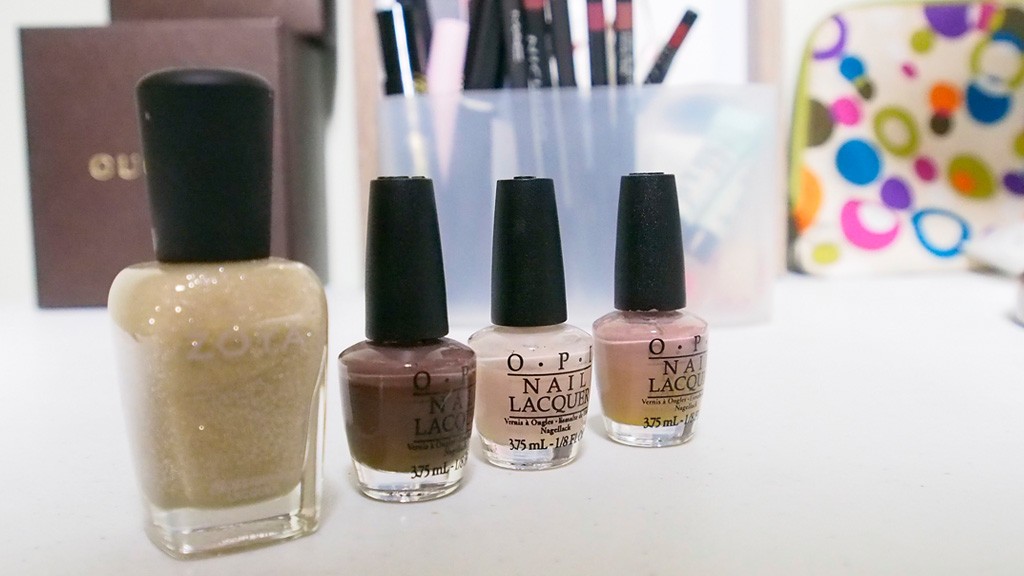 My polish usually lasts around a week depending on the color which is why I use nude shades as much as possible as I find that they blend in quite longer. Sometimes you won't even notice the tiny chipping but I'm guessing I still have to improve my application techniques.
How about you? How do you do your own mani? Do share your tips so I can improve my nail care routine. 🙂 Till next!
xo, K.
*This is a sponsored post.