Often when we're out for dinner and conversation I get the chance to take out my handy GF3 with its f2.5/14mm pancake lens for a few snaps… and while I don't always land a keeper (due to low light), there is always the possibility of a gem much like this one: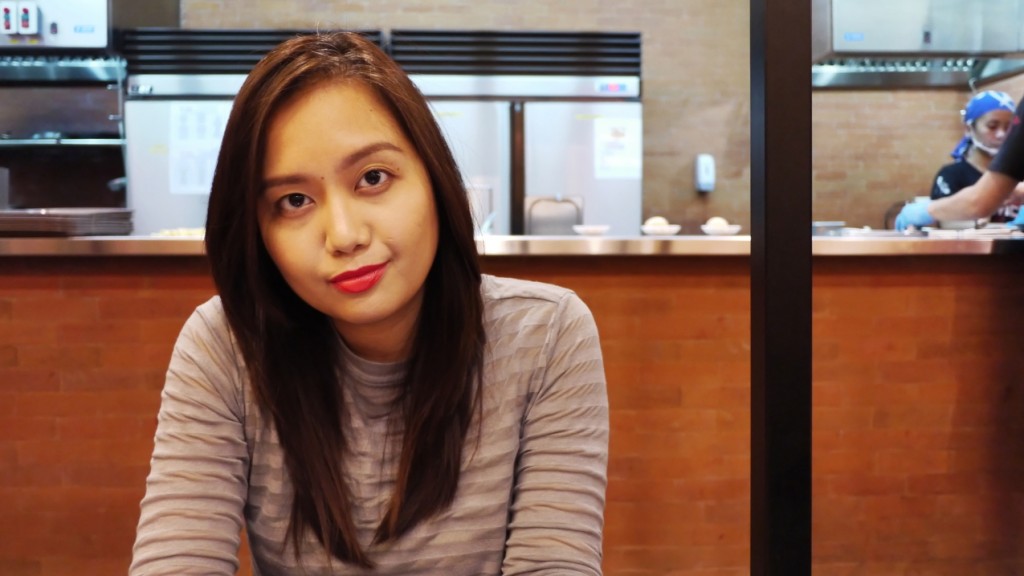 As the 14mm (28mm equiv on FF) sits on the wider focal lengths, plenty of the background come into the frame which merits either a portrait oriented capture or a wall at the back to ensure little to no disturbance from other patrons. This shot (above) breaks both those approaches!
Leave for the two prep guys at the far right, the image contains just the right amount of color variation and blur for subject separation retaining enough detail so the brickwork and bar (with all its elements) remain identifiable. This had been slightly corrected in post (removing distortion and straightening it just enough to get both the bar and the steel column properly aligned) but it doesn't deter from the serene background that was chanced upon… mind you, this is quite the busy restaurant. It has also been cropped to 16:9 aspect from the original 3:2 chosen for compositional (im)balance and interest.
It's one of my technically better portraits of my partner most definitely. Kindly let me know what you think of the image in the comments.