Healthy glowing skin, similar to the "glass skin" trend, is a skincare state most aspire for. It's not an unattainable goal, thanks to Face Republic and Shopee Brand Spotlight which offers discounts up to 59% off. Here are some products from the Face Republic Glow Line that you can get to achieve that radiant look: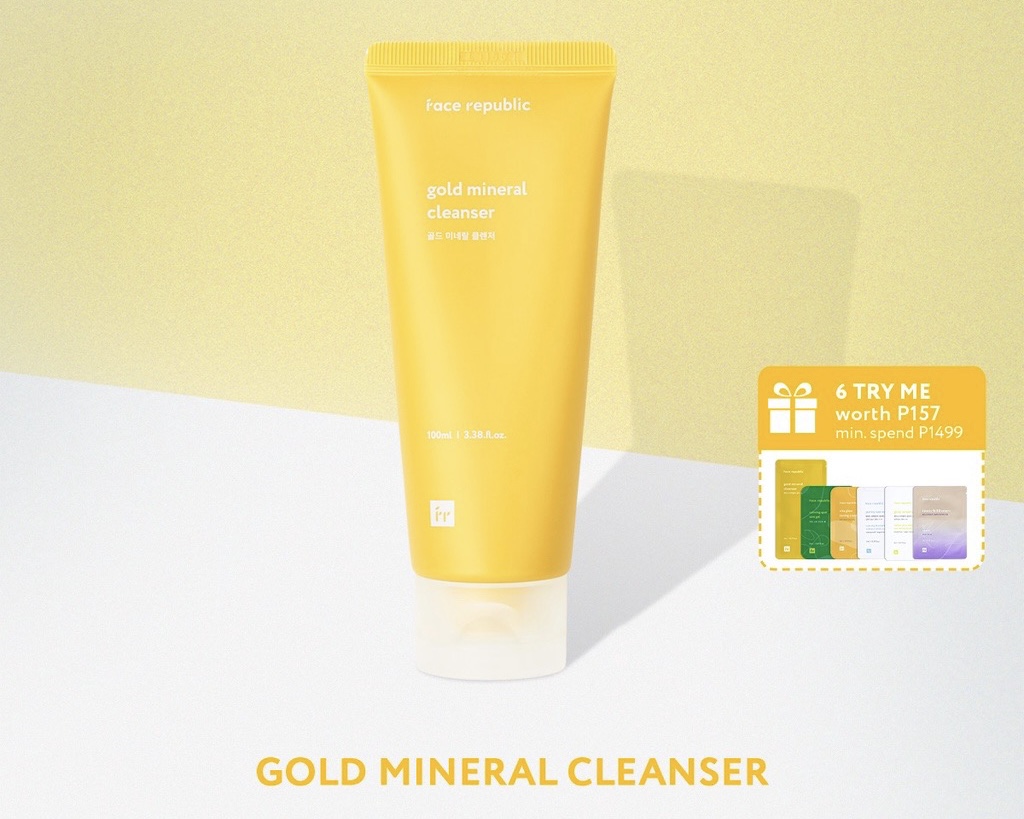 Face Republic Gold Mineral Cleanser 100ml (P339)
This cleanser uses gold particles to exfoliate and antioxidants to revive the skin, leaving bright and even skin. Recommended as a daily foam cleanser, this is paraben-free and dermatologically tested.
Face Republic Vita Glow Niacin Toner (P424)
This toner helps brighten the skin with its key ingredients Niacinamide, Hippophae Rhamnoides Fruit, and Ascorbic Acid. It also provides a hydrating finish at the same time, containing 7 types of Hyaluronic Acid and Tremella Fuciformis Extract. This can also be used for as facial packs; just soak some cotton pads and place on skin for 5-10 minutes.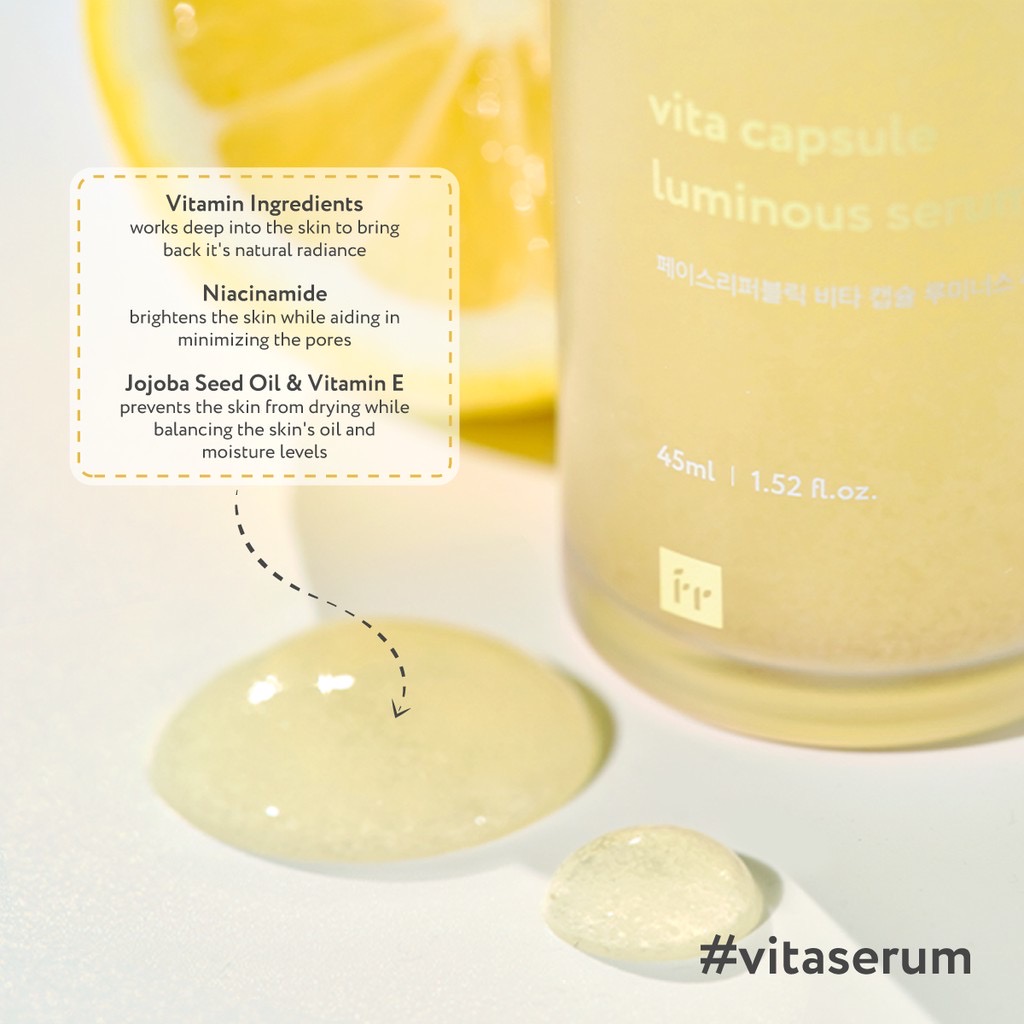 Face Republic Vita Capsule Luminous Serum 45ml (P723)
This serum contains 5% of its key ingredient Niacinamide, plus Vitamin B3, B5, and C to brighten dull skin. Capsulized Jojoba Seed Oil and Vitamin E works to prevent skin from drying. It is recommended to use sunscreen during the day since the vitamin ingredients make skin sensitive to UV rays.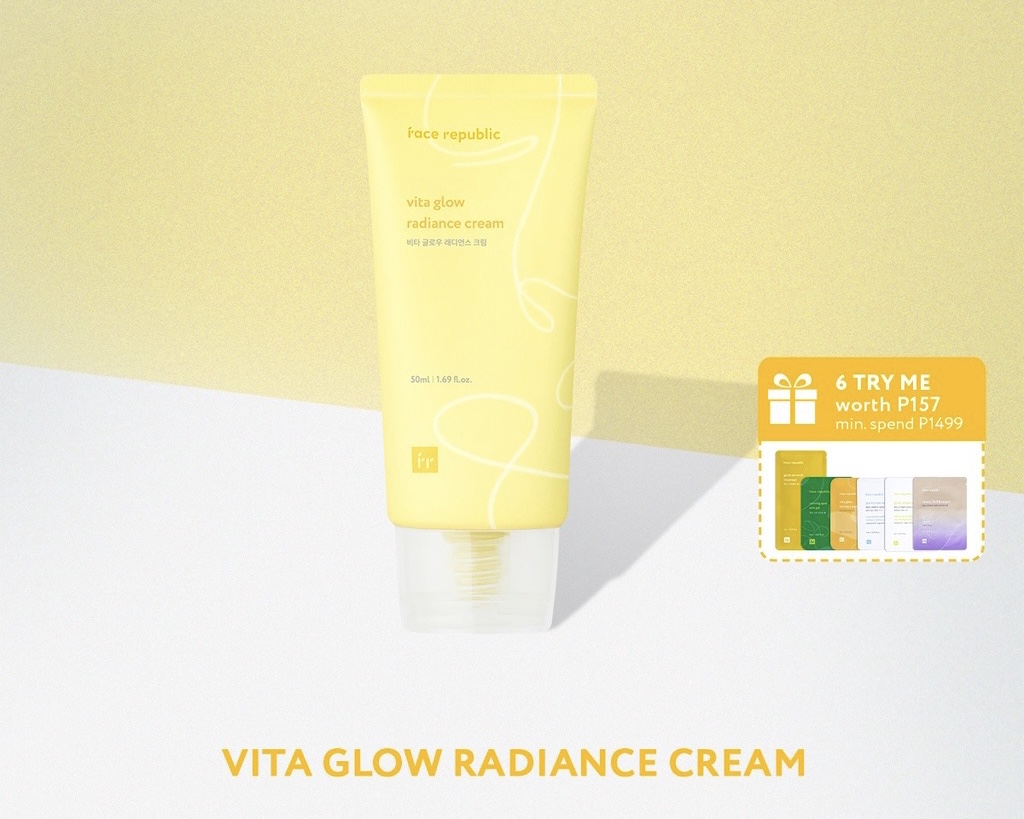 Face Republic Vita Glow Radiance Cream 50ml (P424)
Like the serum, this lightweight toning cream contains 5% Niacinamide and 11 other kinds of Vitamins in its formulation. This also means that sunscreen application after is needed. This cream also includes Adenosine to help with skin elasticity, and 3 kinds of Hyaluronic Acid for hydration. Aside from the face, it can also be used on other areas like arms and legs.
Face Republic Glow Screen Sun Gel 40ml (P449)
This ultra light sun gel is fast-absorbing and non-sticky with a sheer glow finish without a white cast, perfect for daily use. Similar to the other products of the line, this contains Niacinamide for brightening plus Adenosine for anti-wrinkle care. This is also vegan certified and reef safe.
Drop by the Face Republic Official Store in Shopee to take a closer look at these products and other skincare options for that radiant, glowing skin. There are also discounts up to 59% off on August 15-16 for the Face Republic Brand Spotlight.
Download the Shopee app for free in case you haven't already from the App Store or Google Play.