I've always heard good things about Colourette, but it's only now that I'm trying out more stuff from them. I got here some products including the Easy Matte in Felt Cute (P349) and one of their bestsellers Colourtint (Fresh) in Ava (P299). This is actually a backup for me because I already have this shade in a mini! What really got my attention for this particular makeup look are the following: Colourbalm, Coloursnap, and Shimmertint.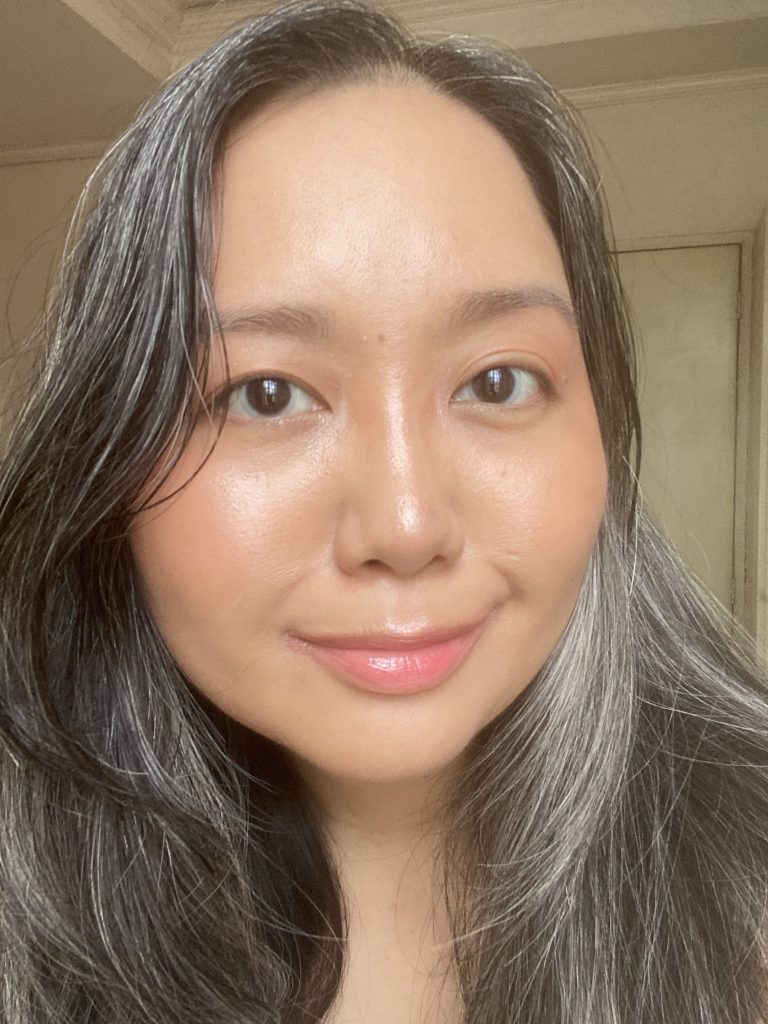 The Colourbalm in Cosmo (P299) is a tinted lip balm that is as hydrating as it is advertised. It glides smoothly and leaves a glossy finish with a hint of color. The shade Cosmo is described as watermelon pink and on my pale lips, that translates to a natural-looking light pink color. There are a total of 4 shades available, so I'm grabbing the Beach Balm Set (P999) that has all 4 and comes with a free pouch.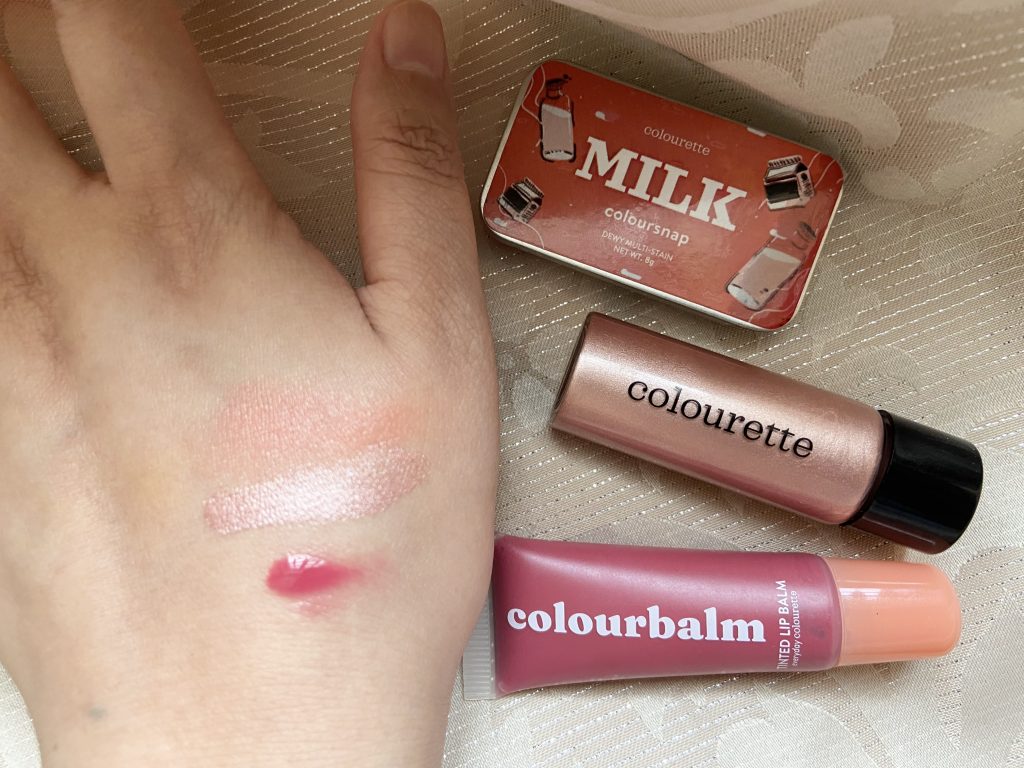 The Coloursnap in Milk (P299) is a multi-use tinted balm for the eyes, cheeks, and lips. Compared to the Colourbalm, I feel that the Coloursnap is less hydrating on the lips but the moisture level provided by castor oil is enough for me. I'm pretty impressed with it's performance on my eyes and cheeks. When applied lightly, the effect is very subtle and makes me look naturally flushed. The shade Milk is described as a bright coral pink; it's not the shade I'd pick from the bunch so I'm pleasantly surprised at how well it worked on me. I'm still on the fence whether I should get the Coloursnap Summer Set (P1,999) to try out all 8 shades or just a couple more of my usual color picks. But knowing myself, I'd most probably get all especially since the Coloursnaps are going on sale this August 8 for only P149!
The Shimmertint in Rose Quartz (P349) is a multi-use liquid highlighter. The recommended usage is either by blending with foundation, using as regular highlighter on top of makeup, or applying on bare skin for a healthy glow. Described as crystal pink, the shade Rose Quartz works as a really subtle highlighter on me. I'm excited to try the other shades also as they are going on sale too!
You can see the swatches and the products in action in this GRWM video.
THe 8.8 Shopee Mega Flash Sale is one of the best times to drop by Colourette Cosmetics Official Store for amazing discounts. Did you know that you can get any 5 Colourtints for P999 and get a free mystery Colourbalm? With a free signed pouch by Colourette's CEO, Nina? This is a pretty great deal So add to cart now! I know mine's pretty filled up by now haha.
Download the Shopee app for free in case you haven't already from the App Store or Google Play.